We all have a favorite way to celebrate the holidays. Some like to decorate the entire house in the Christmas spirit. Others go all-in with different "ugly" Christmas sweaters for every day of the holiday season. Moreover, makeup junkies like to honor the festive season with glitter looks, often finished off with red lipstick. What about nail obsessives? They get a chance to embrace the merriest time of the year in full force with eye-popping holiday nail designs. From subtle hints achieved with green and red nail polishes to jaw-dropping three-dimensional holiday motifs, you can go as soft or as bold as you prefer during the holiday season. Need some merry inspo for holiday nail designs? Scroll down to discover the coolest festive nail art and pin your favorite manis to bring at the salon.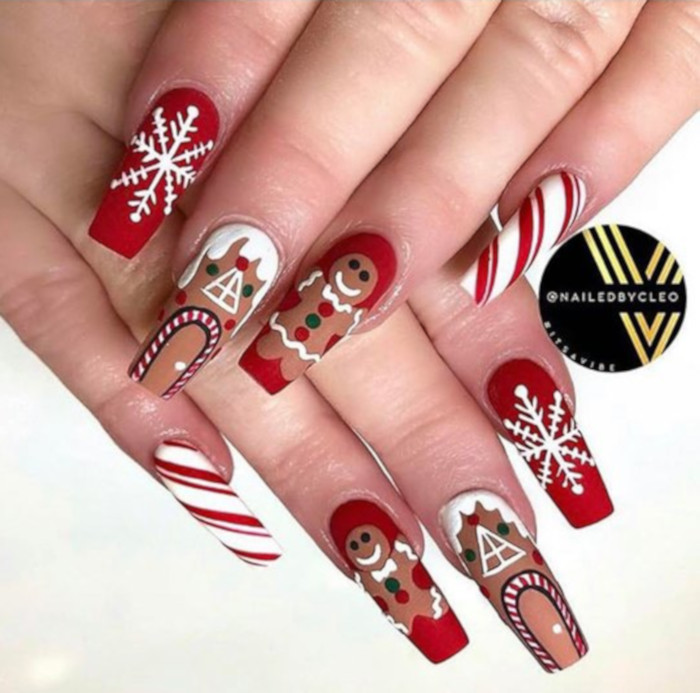 Get in a festive mood with a gingerbread-inspired nail design. Painted on a red base, this adorable nail art will put a smile on your face during busy days, bringing you cozy, familial feels.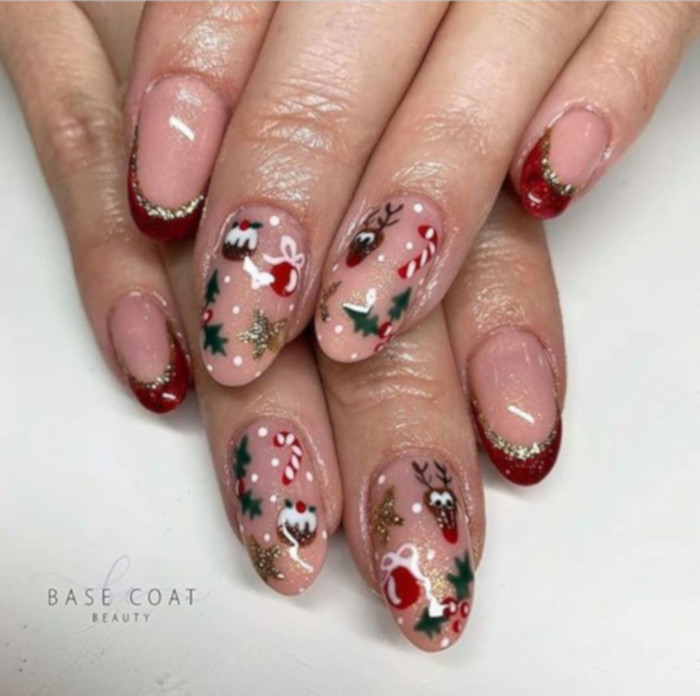 The French manicure is on the rise RN, with nail artists offering endless ideas to revamp this classic nail design. This technique makes the perfect base for a cute holiday nail design as well.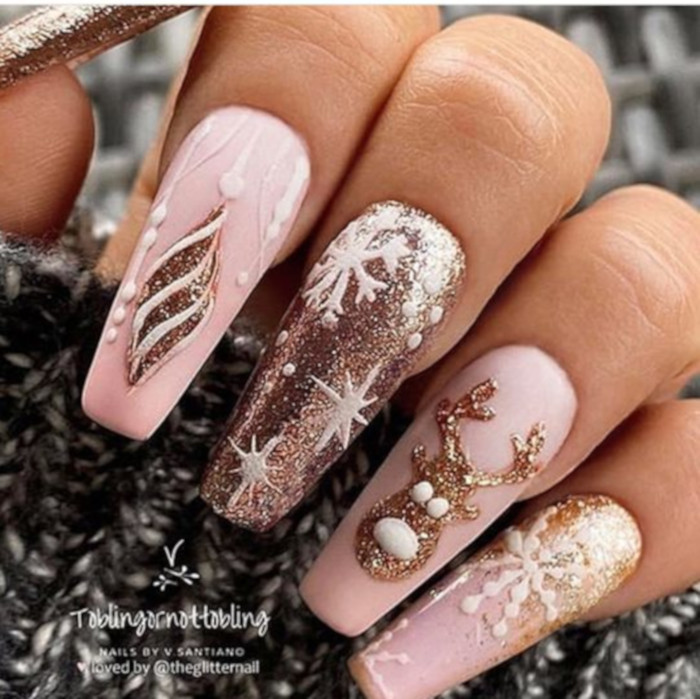 If you want to stay in the neutral zone, yet pop some glitter on your nails, this holiday nail art will give a classy look to your nails. Cover each nail in a different holiday motif to achieve a fun, eye-popping manicure. Thanks to the toned-down color palette, your manicure will still look grown-up-appropriate.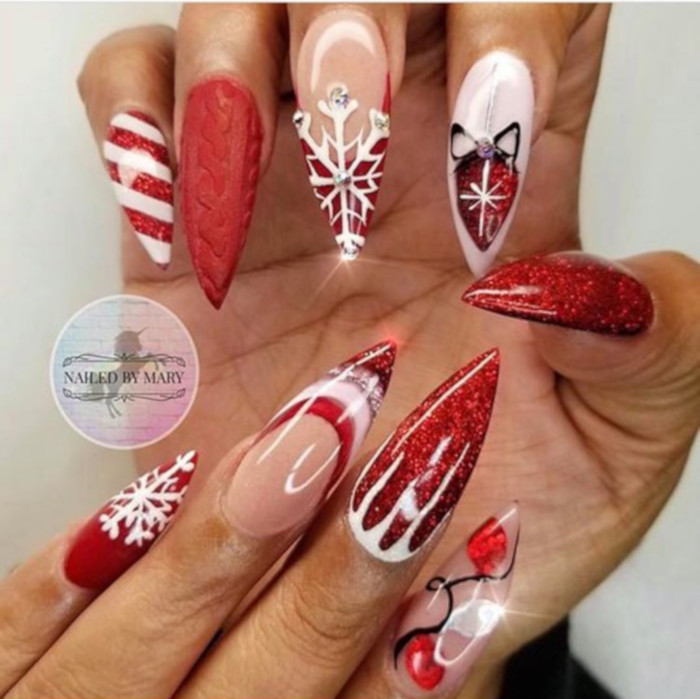 Go all-in with a glittery holiday nail design that features multiple festive motifs that will get all eyes on your nails. From Christmas lights to glitter candy canes, this nail design will keep the festive spirit alive and well through December and beyond.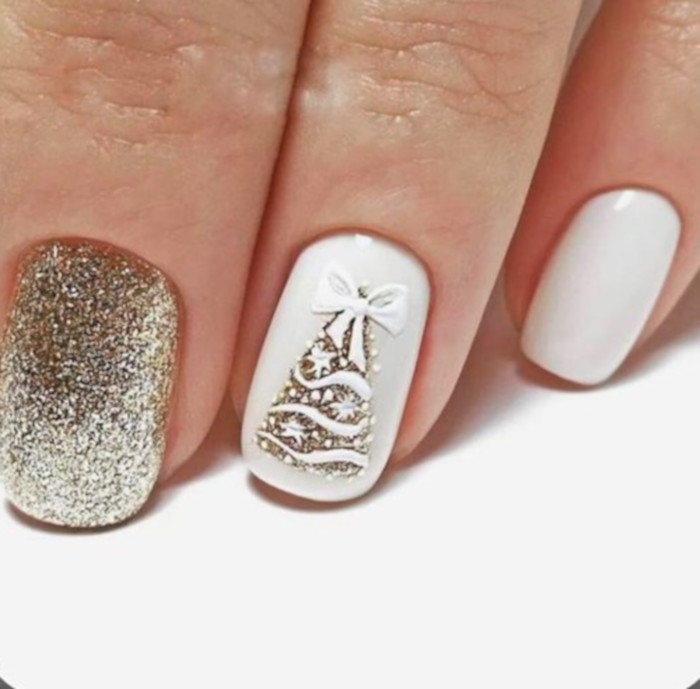 Keep things cute and classy with a subtle holiday nail design. You can achieve this look at home with glossy and glitter nail polishes and a bit of patience to perfect that elegant Christmas tree.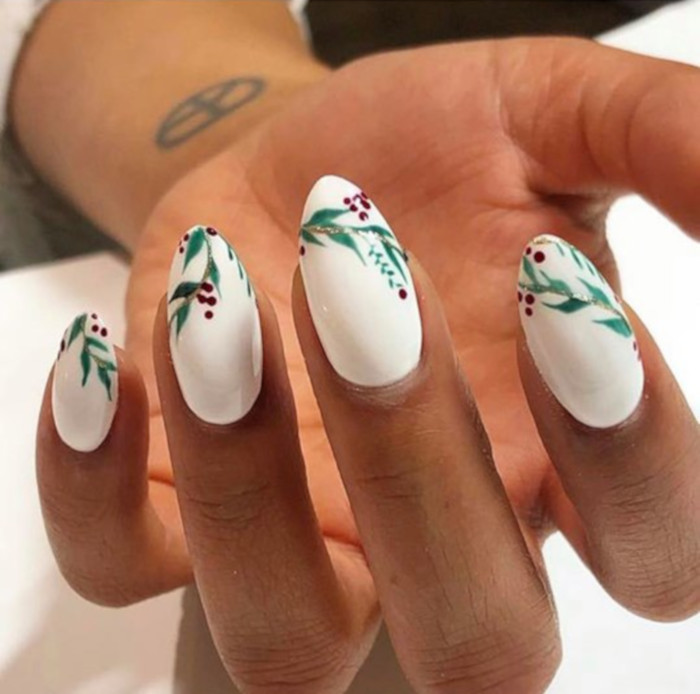 This minimalistic manicure gives off subtle holiday vibes. The simple design makes it appropriate for any workplace, allowing you to rock a festive mani without getting in trouble.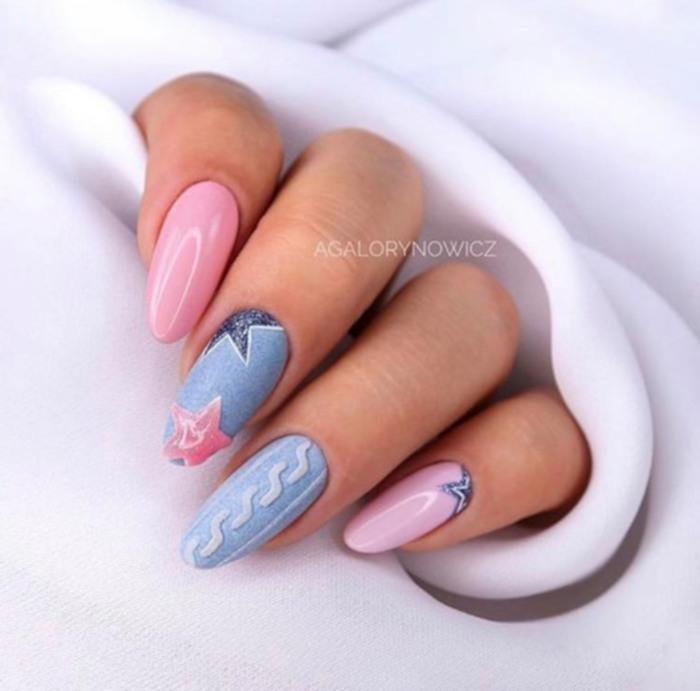 Celebrate the holiday season with a chic star-themed manicure spiced up with cable knit-sweater-inspired motifs.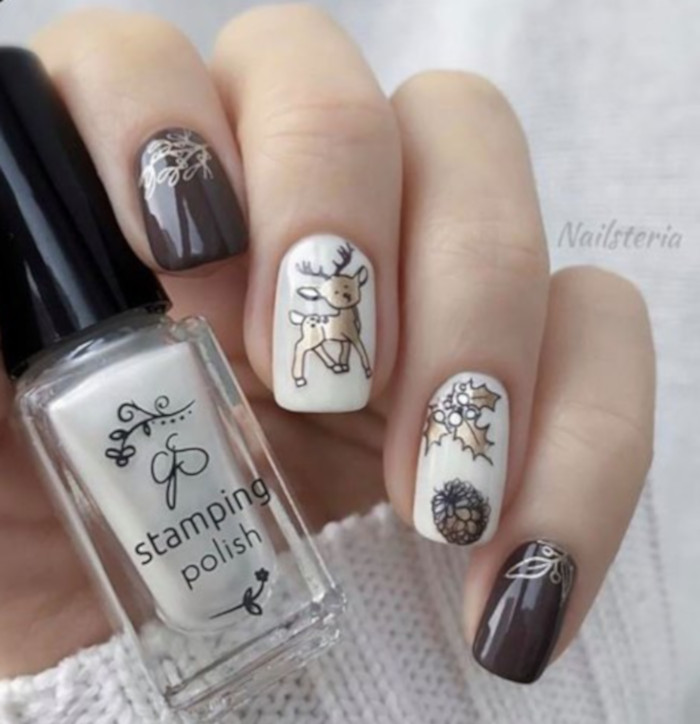 Amaze the youngest members of your family with a cute holiday nail design that won't go unnoticed.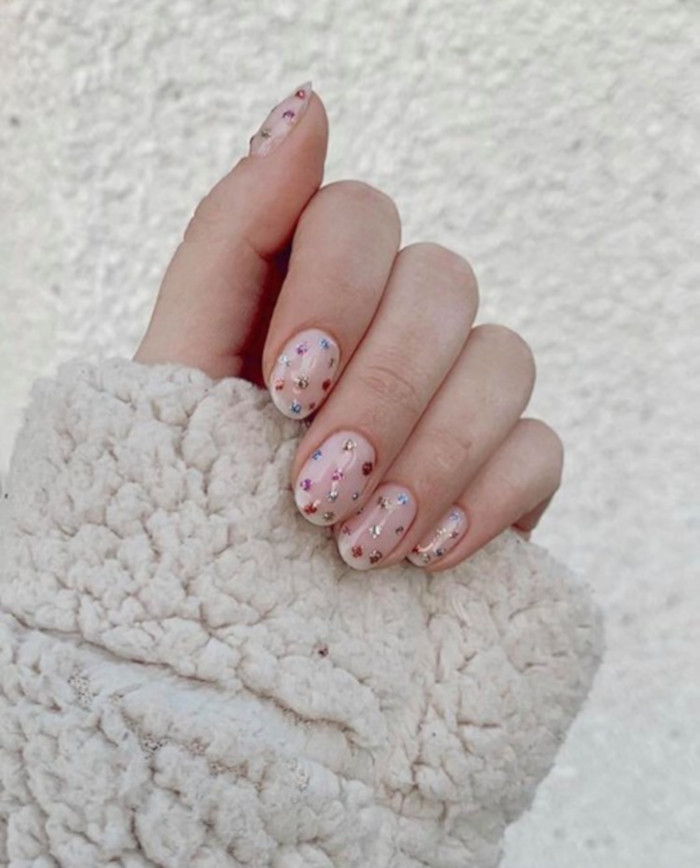 This simple, yet statement nail design will get you into the festive mood without much effort. You need to start with a clear base and top it with glitter dots in different colors. It's so easy, everyone can recreate it!