Taking a color straight from the rainbow and applying it to your hair can have beautiful results. Once upon a time, someone with a head of pink hair would be looked at with some crazy stares. Now, the trend is becoming more common, with fewer people staring down the brightly dyed locks. Specialty beauty stores sell just about every color you can imagine, with all the supplies you need to do it home. Doing a full head of hair in one color is the easiest way to go, but some brave souls may choose to put multiple colors in at once.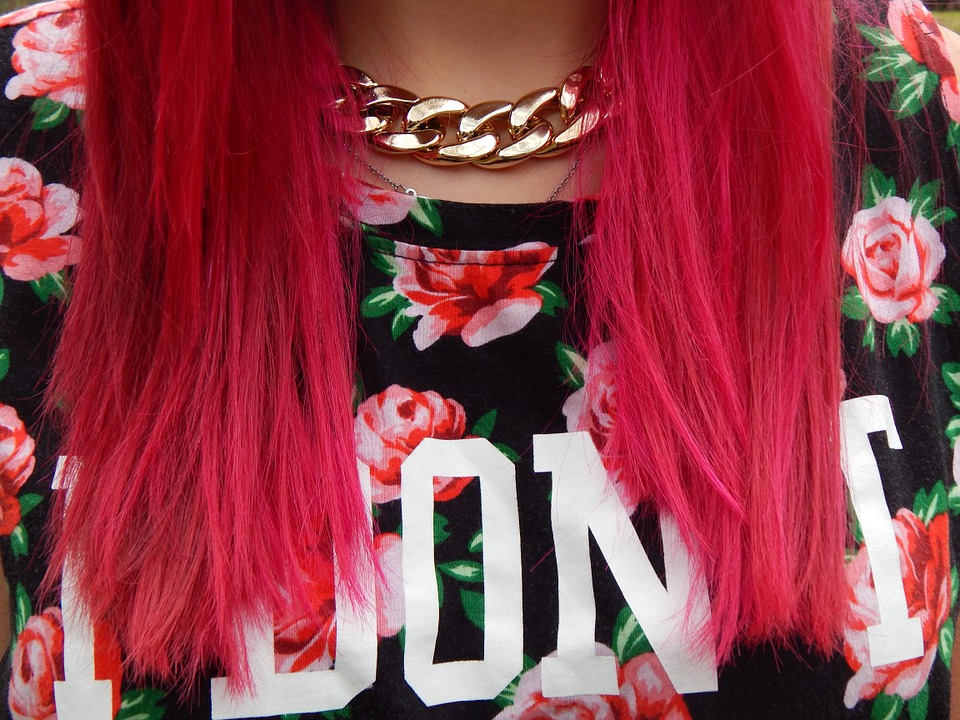 The process will take hours. Patience is a must when it comes to bright dyes. If it is your first time doing a bright color, you can opt for a whole kit to make it easier with specific instructions. When you buy everything separately, don't forget a pack of gloves to protect your skin, not only from stains but from the harsh bleach, too. If you want more than one color, you will want to keep hair separate to avoid it blending. If you want to keep your color beautiful and long lasting, try these tips avoid mishaps during the process.
Choose The Right Developer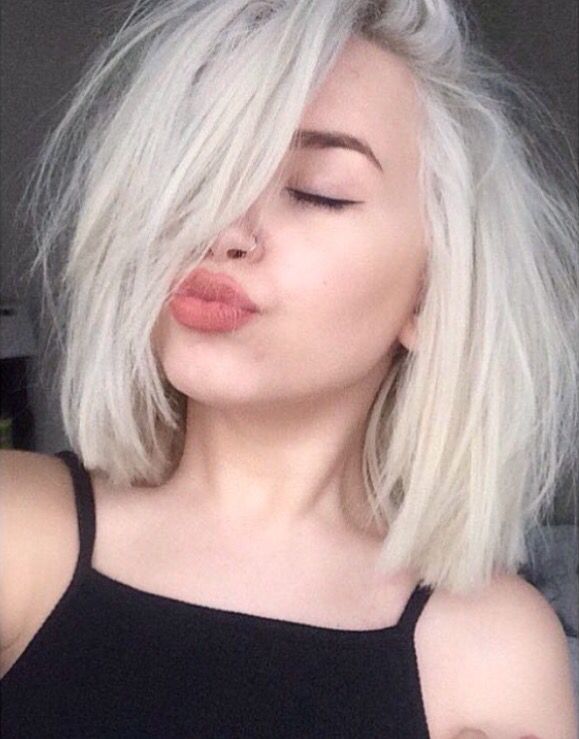 You may be tempted to reach for the 40 developer bleach to get faster results. This is a terrible idea. Do your research and find the developer that will work best for your hair type. You must be patient, you may need to wait a while and bleach hair a second time if your results aren't light enough. It's imposible to achieve gorgeous color if your hair falls out.
Protect Your Skin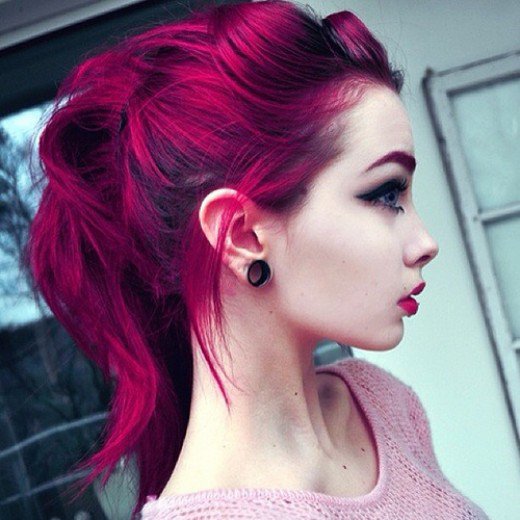 You'll want to protect the skin around your hairline and on the tops of your ears. Coconut oil works well. You'll want to do this for the bleaching process as well as when you actually color your hair. Bleach is very harsh on the skin so never skip this step.
Separate Hair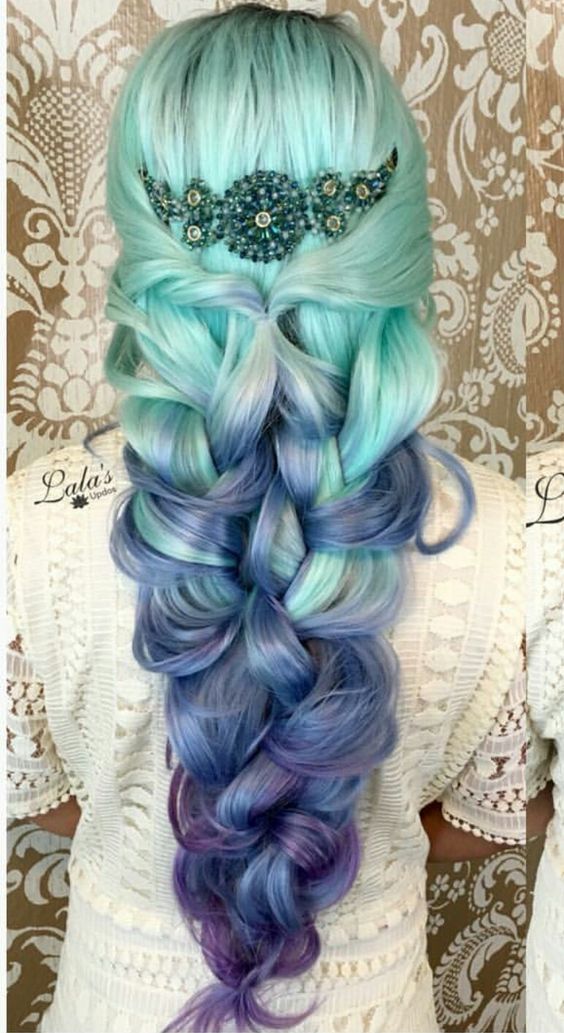 Smaller sections will dye better and prevent spots. Separate your hair into one-inch sections and use a brush to put the color in. Start at the roots and work your way down taking the time to check for any spots you may have missed. If you have a friend willing to help, have them point out anything in the back, or use a second mirror to see.
Rinse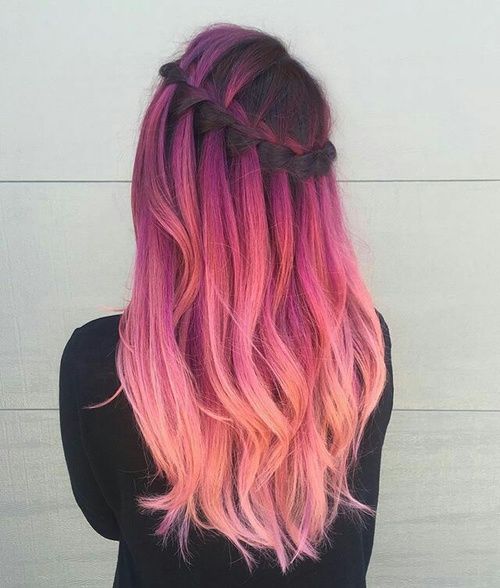 Use cool water, as cold as you're able to stand, to rinse out the dye. Do this every time you wash your hair to help avoid the color fading. Rinsing your hair with vinegar is a good way to lock in the color. Use a spray bottle with water and vinegar when you are in the shower to avoid build up and keep color from becoming dull.
Splurge On Hair Care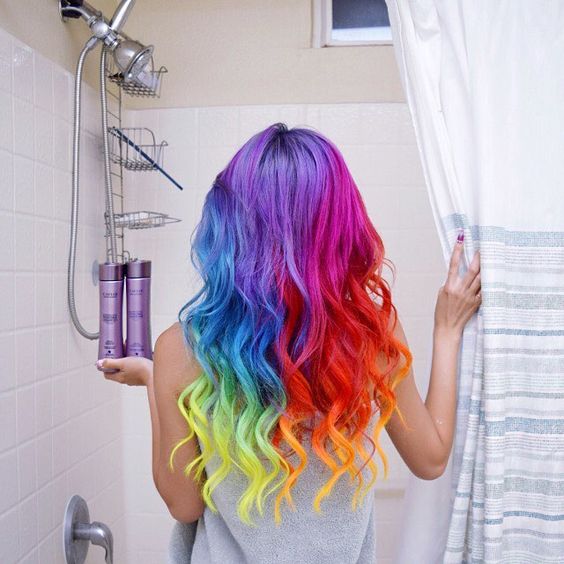 A good shampoo and conditioner is a must for keeping your color bright for longer. You can buy one with color deposits specifically made to match your hair and keep it beautiful. Or you can make your own by adding a bit of the dye to a color care shampoo system. Avoid washing hair every day and opt for a dry shampoo instead.
Use Dark Towels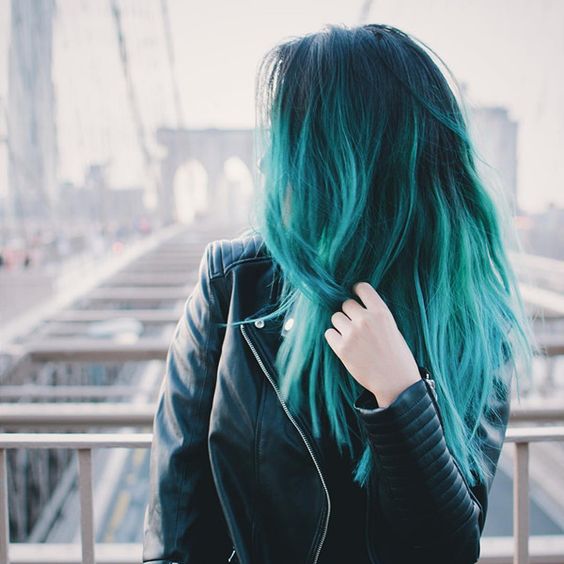 Light colored towels will stain from colored hair. Even after a few washes the color will continue to drip and can cause you to loose some of your favorite towels. You can use a dark cotton shirt to wrap your hair in as well. Cotton helps lock the moisture in and will fight against unwanted frizz. Wrap the shirt around your head and use the sleeves to tie it in place.
Wait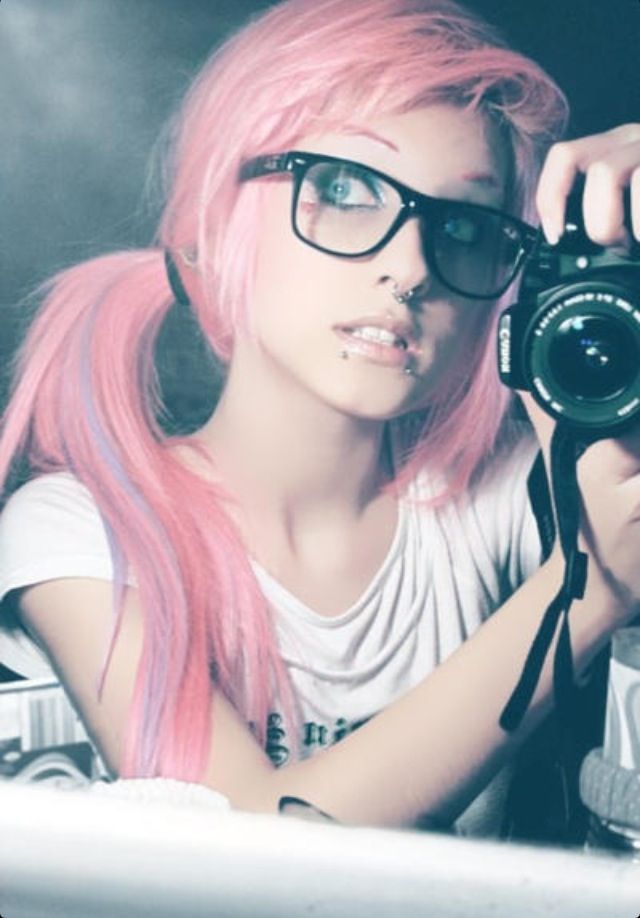 Be prepared to spend a lot of time waiting. You truly must have patience if you want your color to look good and last. Bright hair is not easy to maintain, so you will need to get used to waiting if you are truly dedicated to your new color. Find a favorite book to read or start a good movie while you are letting the bleach set in. Repeat with the color.
Protect Against Heat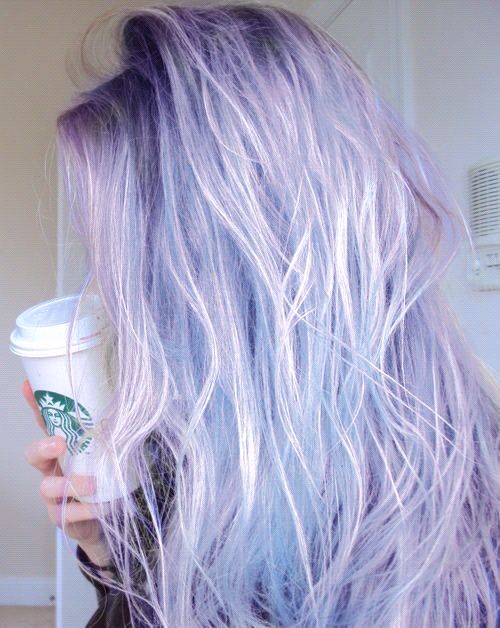 Though it's best to avoid heat styling at all, I as well as anyone know that isn't always possible. Heat is the enemy of bright colored hair, so you will need to use a protectant before you style. The sun will have the same effect, even on cold days. If the sun is shining you should wear a hat when you're outdoors to keep your locks bright.
Experiment
Don't be afraid of trying new brands and colors. Have fun with bright hair and utilize video tutorials. Starting with a solid color is best, but once you get the process down, you can try out different colorful styles. You may realize that one brand lasts longer, or that you love having one half of your hair one color and the other half different.