What most of us do during the cold season is a dark, moody manicure to match the weather outside. However, this season's coolest winter nail trends call for happy colors and statement prints. It's kind of a protest against the pouring rain or piles of snow that limit your styling options. If all else fails, at least you have a chic manicure to show off. Without a doubt, the winter weather can be tough for your makeup and hair as well. That's not the case with a mesmerizing nail design. That said, why not focus on keeping your mani game strong this winter? Ahead, 9 of the prettiest winter nail trends for 2021.
Tortoiseshell Nails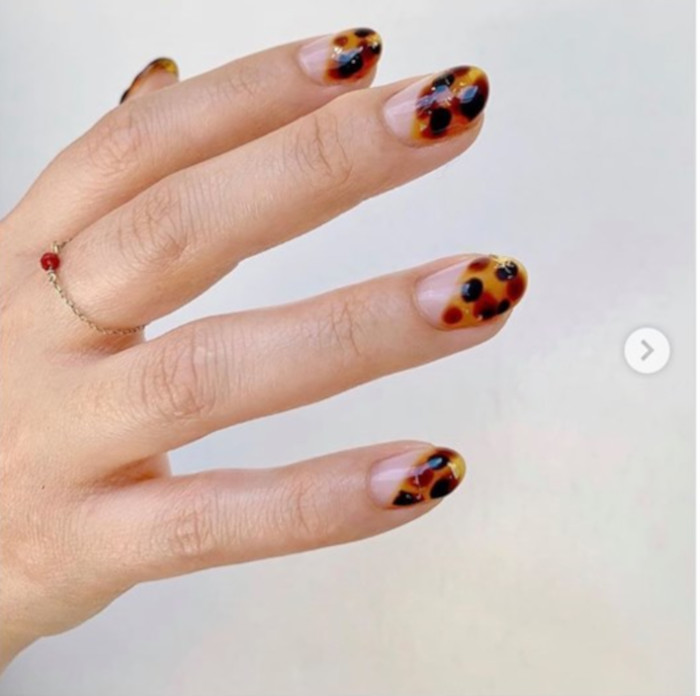 Tortoiseshell nails first rose to fame at the beginning of the fall season. This fun nail trend will stay strong during the winter giving you a chance to match your glasses and other accessories to your mani.
Neon Accents
Neon hues are here to stay. The biggest summer trend has the ambition to become a year-round trend. One of the coolest winter manicures you could get are designs with neon accents. This negative space nail art neutralizes the loudness of the acid green hue, making it the perfect nail design for winter.
Reverse French Manicure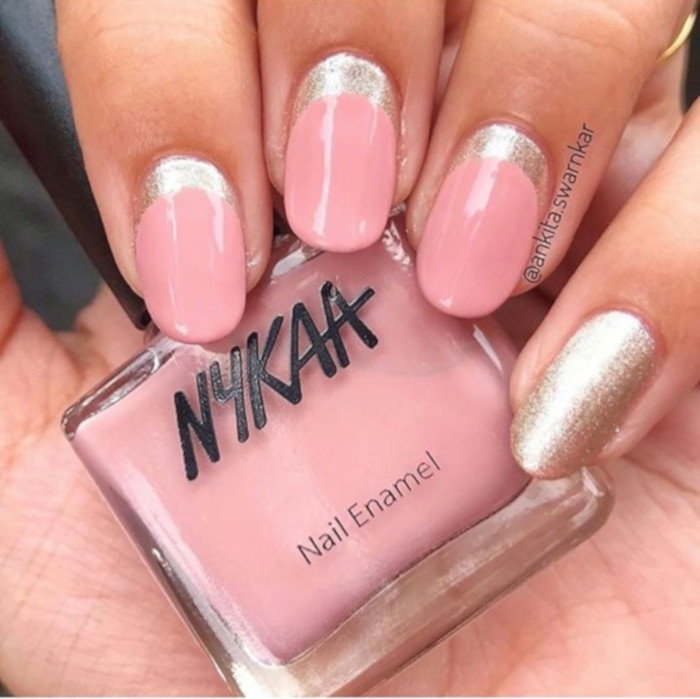 Reverse French manicures especially those with metallic accents are a huge winter nail trend. If you prefer classy nail designs with a modern twist, this is the perfect manicure to get.
Modern French Manis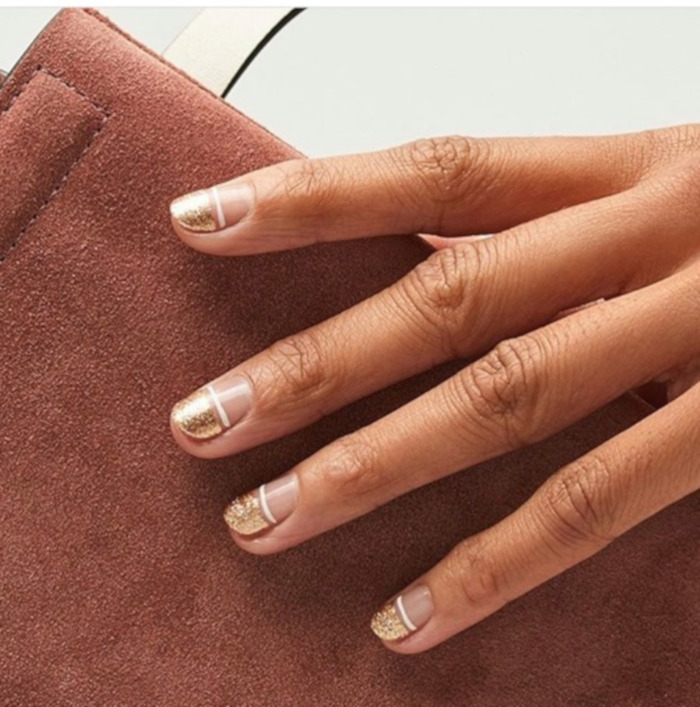 French manicure is the ultimate classic that has started the obsession of getting your nails done at the salon back in the day. Its aesthetic has evolved since those humble beginnings. Modern takes on the classic French mani are back on trend RN. For instance, this metallic negative space French manicure is anything but boring!
Pearl-embellished Nails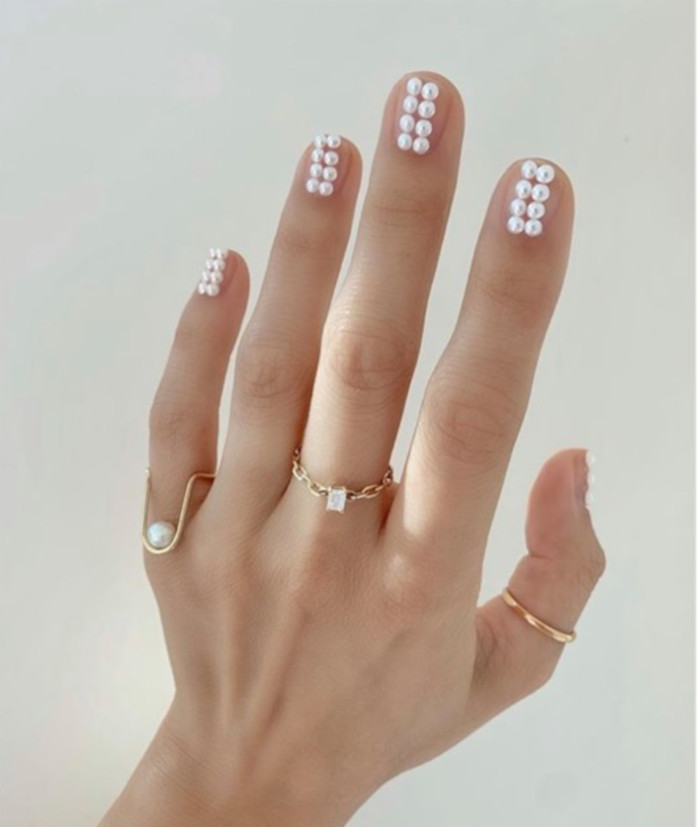 Pearls have a moment in the spotlight RN. From trending pearl hair clips to elegant pearl bags, these decorative elements are everywhere. Unsurprisingly, the latest winter nail trend is pearl-embellished nails. This is another easy manicure that you can replicate by yourself.
Cow Print Nails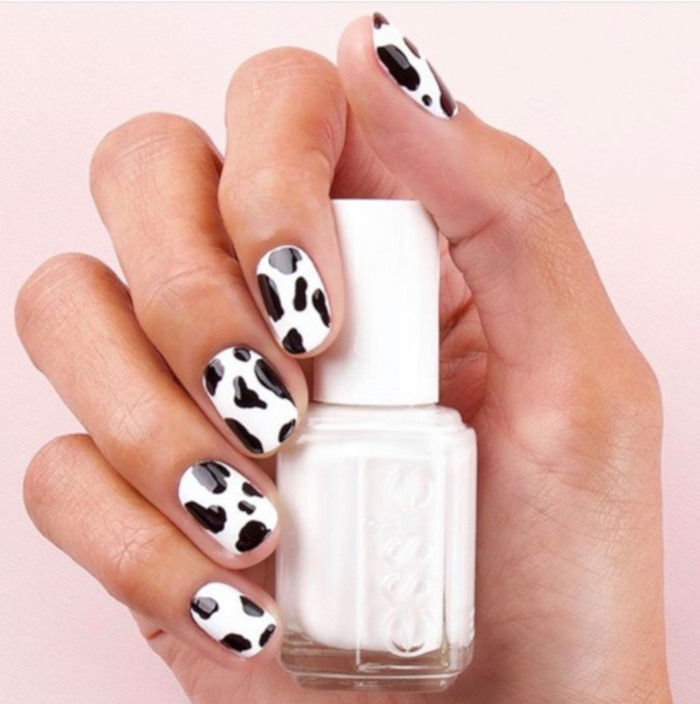 Cow print is probably not the first animal print that comes to your mind. However, we had a chance to spot cow-print pieces on fashionistas around the globe. Nail artists followed up with gorgeous cow print nail designs. The best thing is that you can easily achieve this winter nail trend at home with black and white nail polish.
Rhinestone Details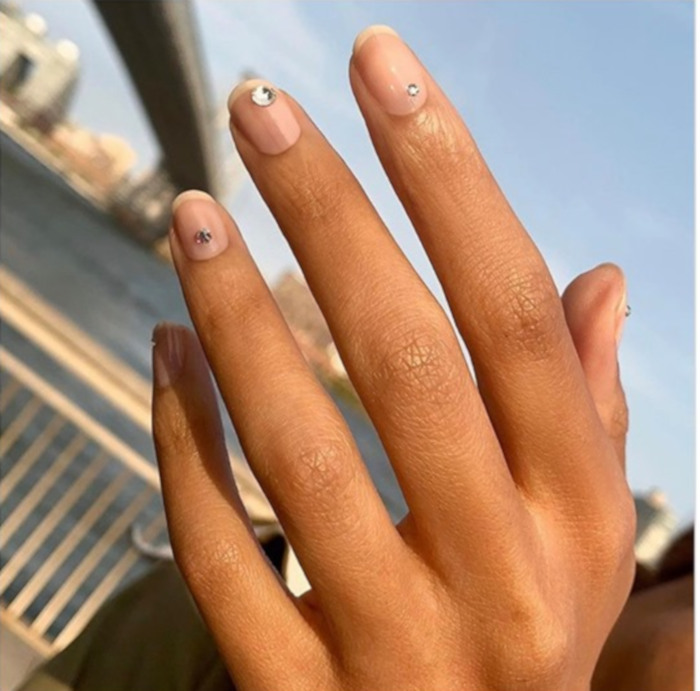 Whether you don't want to pay a visit to the salon or enjoy doing your nails, rhinestones are here to give you the chicest at-home manicures. You could copy this minimalistic nail design or add some color and top your nails with sparkling gems.