Nail trends change every season, but the classy French manicure is always fashionable. This winter, you can upgrade your French mani with glitter, different colors, and a whole range of unique ideas. If you need inspo on how to get away from the basic pattern, you've come to the right spot. We've rounded up some super-cool French mani ideas that will make your winter much more interesting. Swipe through the pictures below to find the one that works best for you.
Skip the regular French manicure, and join the jolly holiday spirit. Winter is the season when you can amp up your glitter game. The shinier your nails are, the more you'll stand out. Instead of opting for white tips, go for silver glitter. Add some cute snowflakes to finish it off.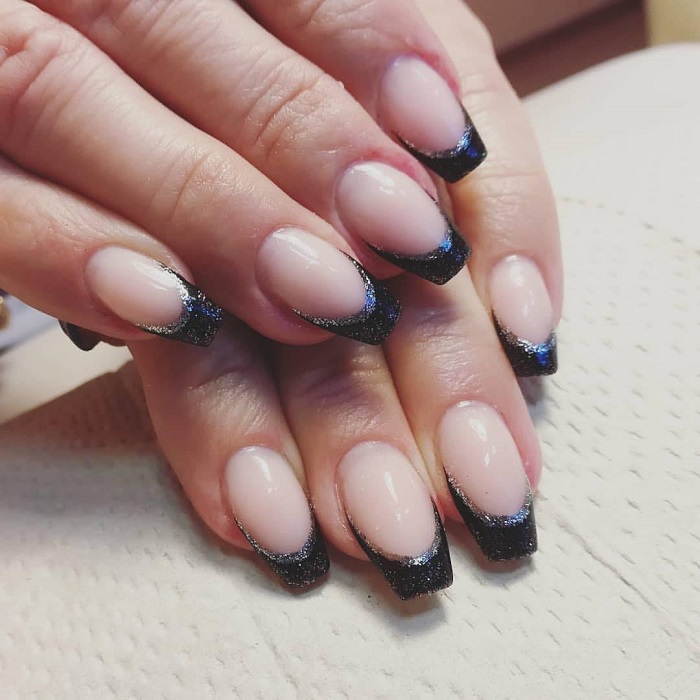 You can never get enough glitter tips, even when they are in a dark color! This season, you can elevate the black nail art with a bold silver line on top. It is another glam idea that will perfectly fit all of your holiday outfits and makeup looks.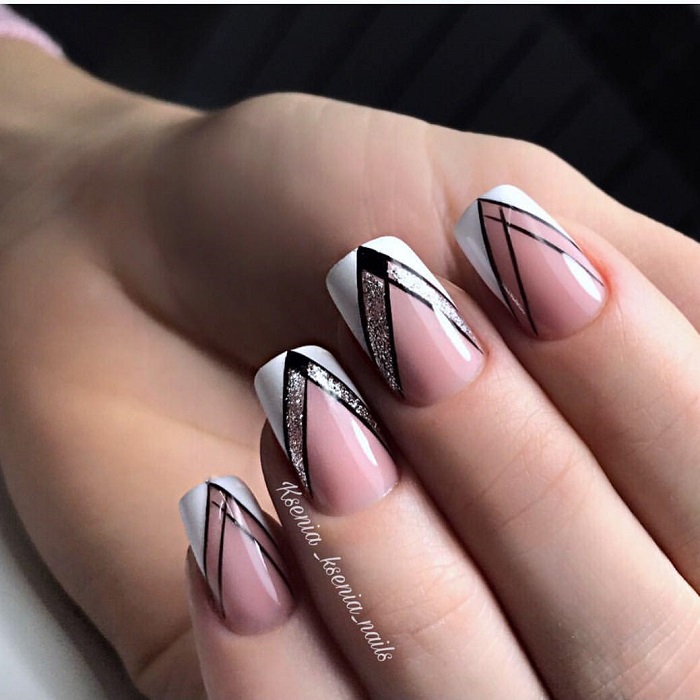 Black and white is the ideal combo. When you add glitter to the mix, you'll get the coolest French manicure. It doesn't have to be boring, so why not experiment? The chic geometric touch in the nail art is what makes this look so special.
Pointed tips are another way to work a French manicure this winter. You can keep them white, just add some extra glitter as a finishing touch.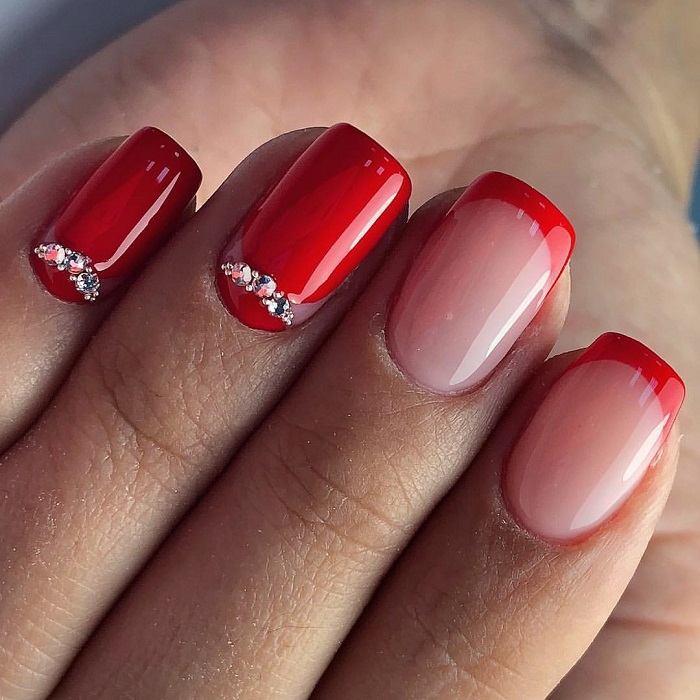 Red is the ultimate festive color. Since it's such a daring choice, you can still keep the mani minimalist. Switch the basic white with red and get playful with some crystals, as well.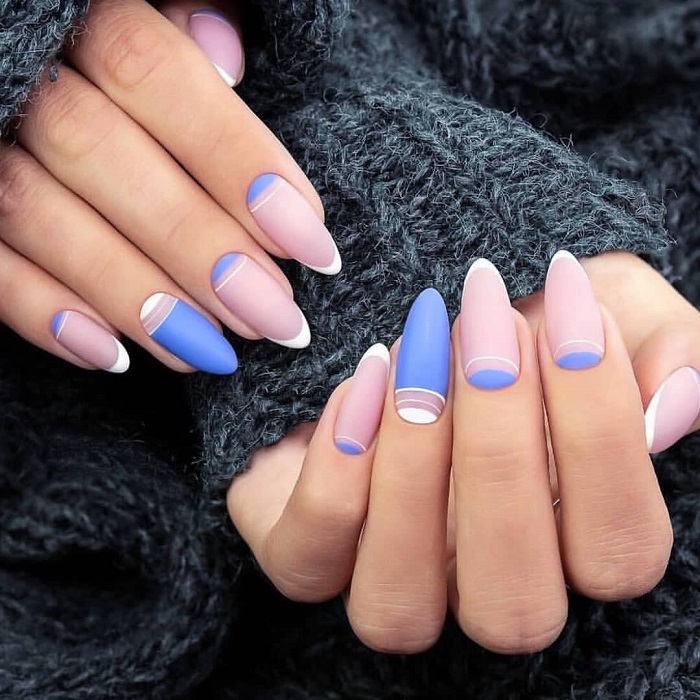 If you want to add some bold colors to your nail game, you should definitely try this design. It is so vibrant, fun, and unique.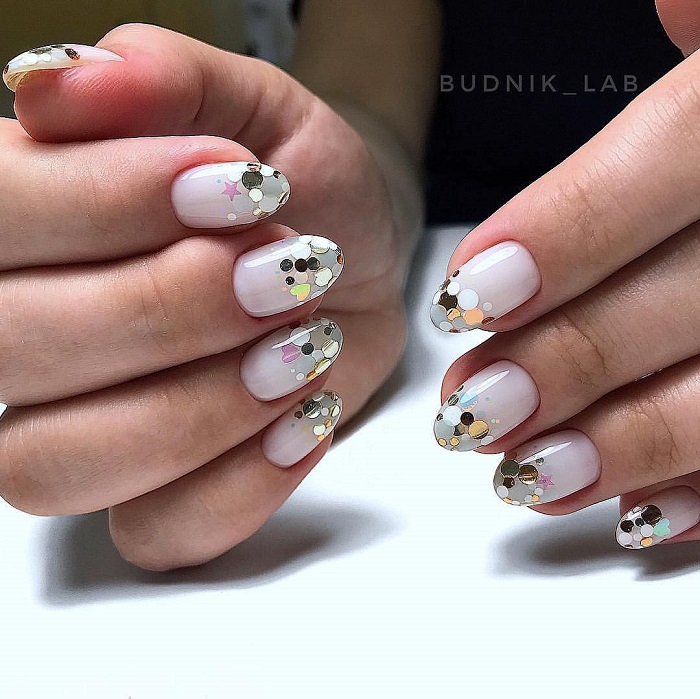 There's no need to be ordinary when you can be extra. Forget about the boring white tips, and elevate the nail design with statement large glitter. This is one of our favorite French manicures on the list because it is such a standout design.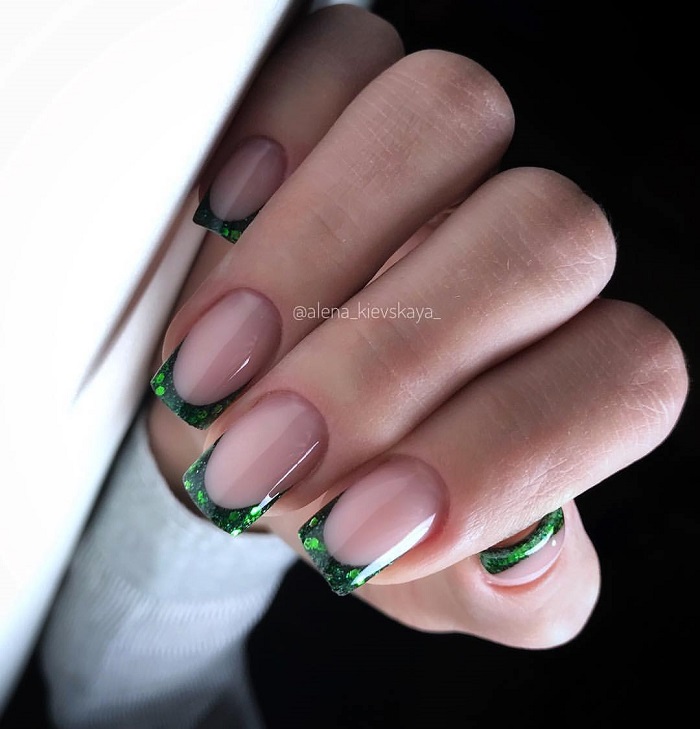 Dark forest green is obviously one of the best shades for cold days. It reminds us so much of the holidays, that you'll want to copy this chic French nail art right away. You have just enough time until Christmas to shine brightly with the pretty glitter tips.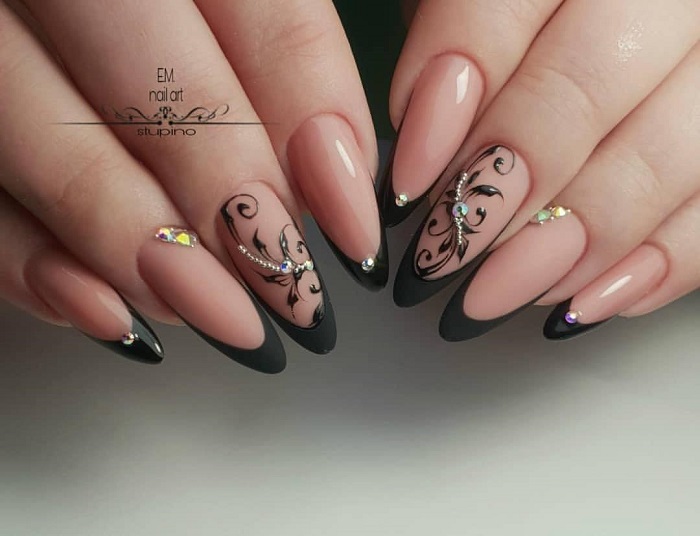 This matte French mani looks so luxurious. Black might not be your choice of color when it comes to nails, but this one is hard to miss. Plus, it's decorated with stones, which makes it more festive.