Too lazy for those over-the-top nail designs you see all over Pinterest? No worries, we got your back! Here are insanely cute nail designs that won't take hours to copy. If you are not into doing your own nails, have your bestie come over and pamper you! Flip through this article to discover the easiest nail designs for lazy girls.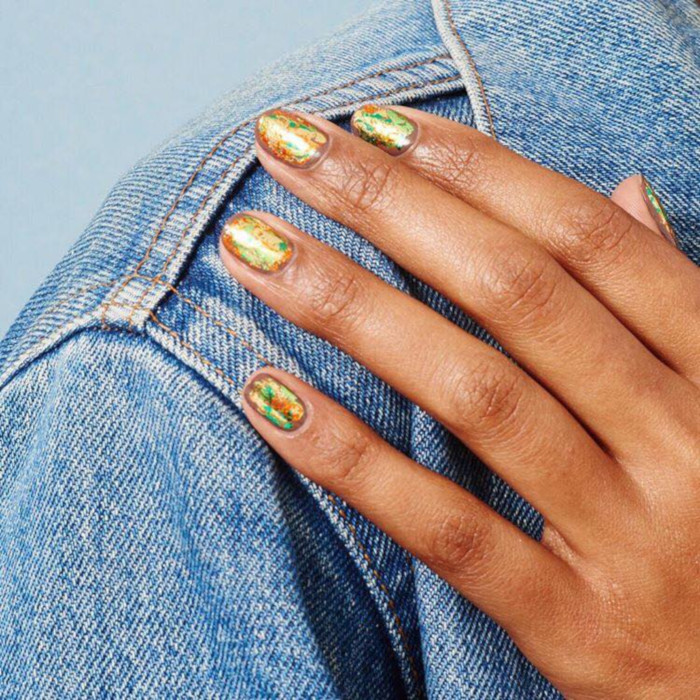 Nail foil is all you need to get your nails done on point. You can use any nail polish as a base. Work the metallic nail foil on all of your nails or pick a few if you don't feel like going all the way in. Don't you just love effortless glam?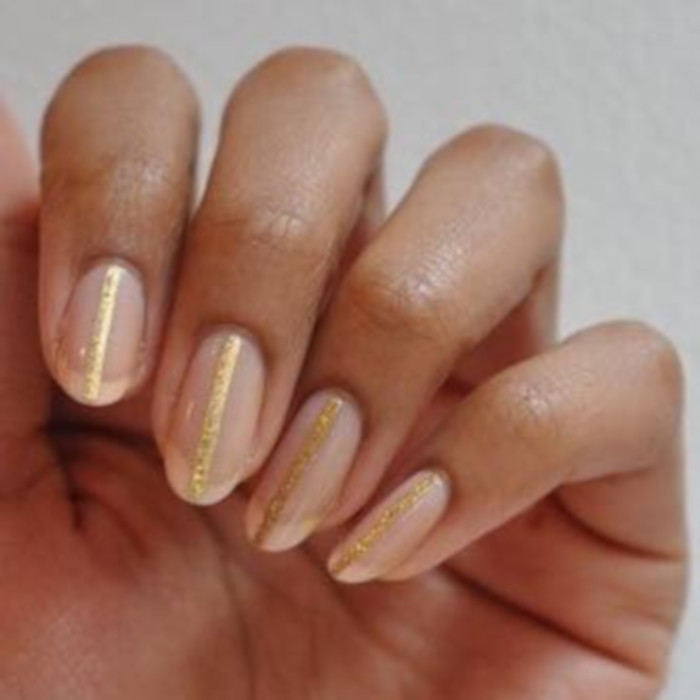 Clear nails are trending right now, and minimalists are delighted! Lazy girls are also fans of this simple trend, as the hottest mani of the season doesn't really require professional help or much time. We suggest that you upgrade your clear manicure with a gold stripe for a chicer effect.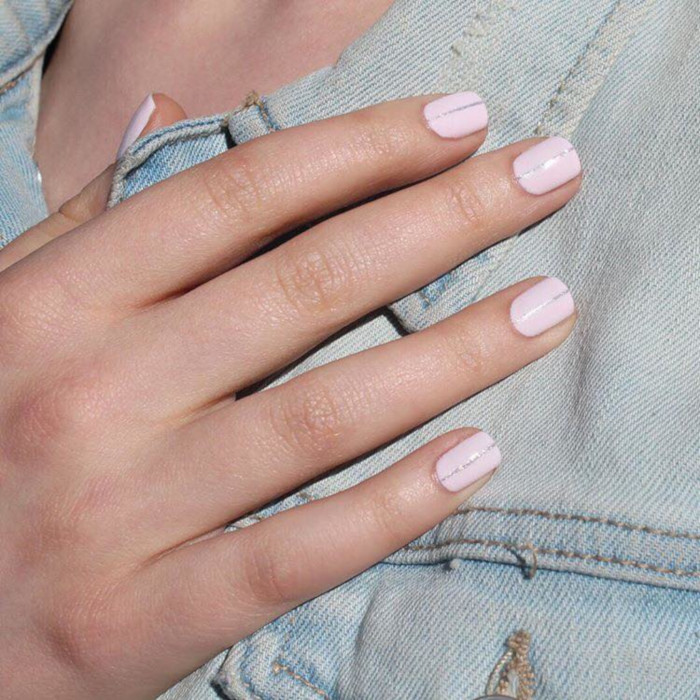 If you don't feel like exposing your nails for any reason, use a nail polish of your choice as a base. This easy nail design is practically the same as the previous one with the exclusion of the beige nail polish. You can use any nail polish color depending on your preferences. Another way to work this idea is using contrasting colors as the base and stripe for a bolder effect. You'll get a cute mani without much effort. Isn't that every lazy girl's dream?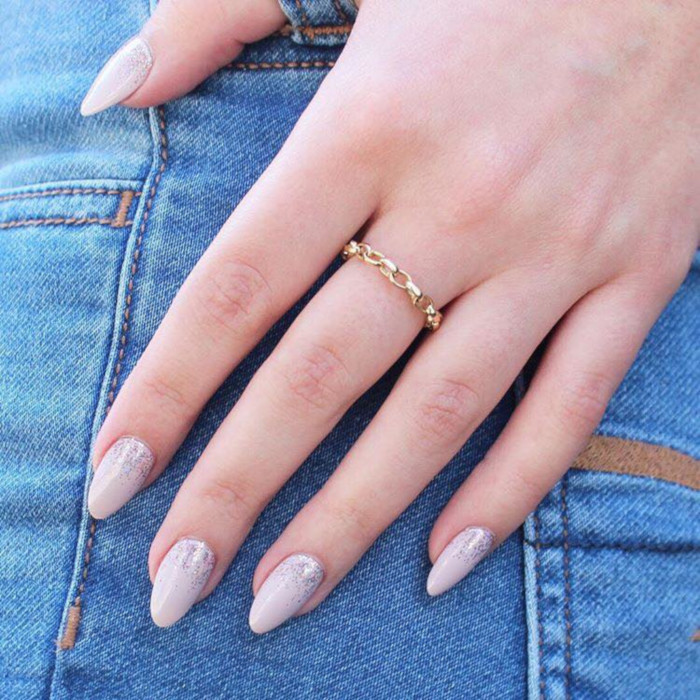 Another way to spice things up without trying too hard is to add a pop of glitter to your nails. Use any nail polish color that you like and lightly sprinkle glitter while it's still wet to get everything glued together. To make it last longer, coat your nails with clear nail polish. It's that simple.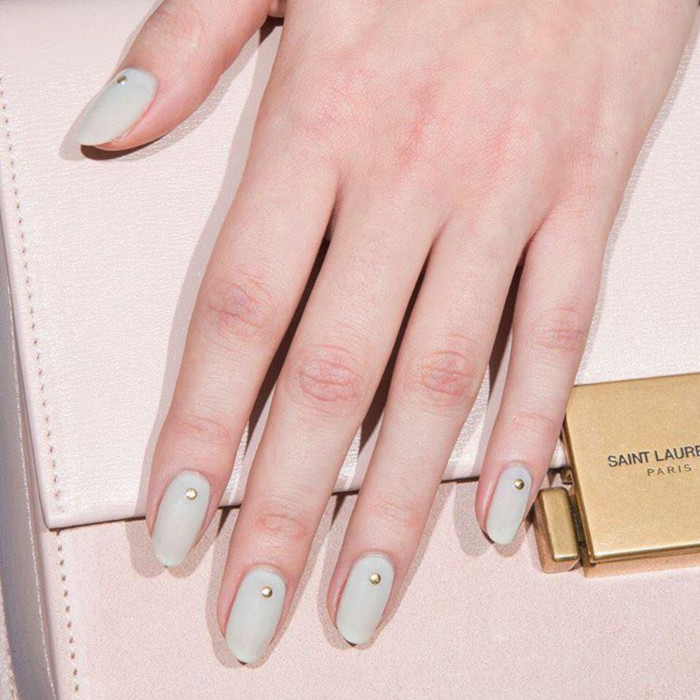 We can't get over how chic yet simple this nail design is. The pale blue nail polish is such a score for the cold season. To spice things up, you can use a nail polish in a different color to add the dots. However, tiny nail stones will be a much easier option.
Here is another option to score an easy statement manicure. Two different finishes are involved: matte and metallic, which is what makes this easy nail design so stunning. Opt for colors that differ from one another for an attention-grabbing effect. Who said you can't be lazy and rock the chicest manicure around?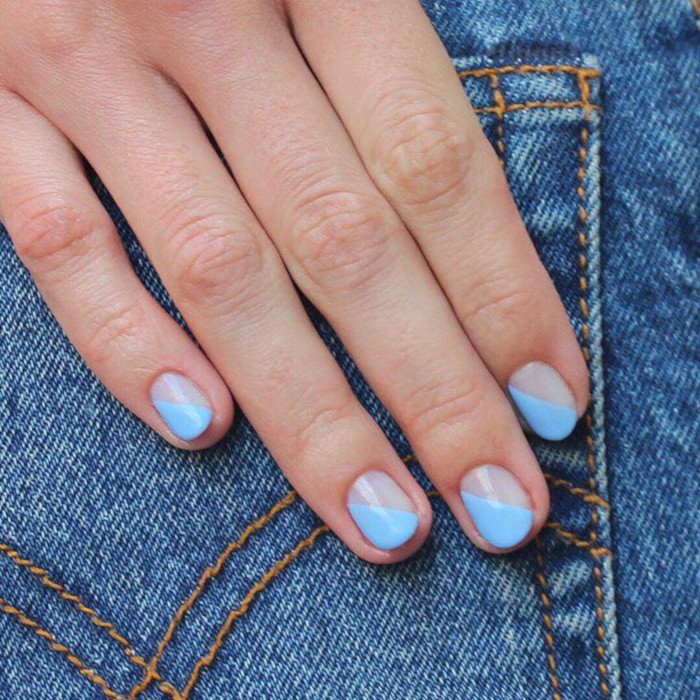 All you need to copy this easy nail design is a tape and nail polishes of your choice. You can even leave one side as it is since clear nails are so hot right now.