Glossy eyelids are a beauty trend that has become much more popular recently. This trend basically completely defies everything you've ever learned about makeup. While you're likely familiar with matte, shimmery, and glittery eyeshadow, glossy lids are a different story. Glossy eyelids are basically just regular eye makeup with a glossy finish.
If this trend sounds impossibly messy to you, you're kind of right. Glossy eyelids often end up sticky, messy, and otherwise unwearable. It is often very difficult to make your glossy eyelids last as long as you'd like them to without creasing or smudging. Creating glossy lids that are gorgeous and last is definitely a challenge. However, it is possible to make your eyelids gorgeously glossy without any stickiness or frustration.
1. Prime Your Lids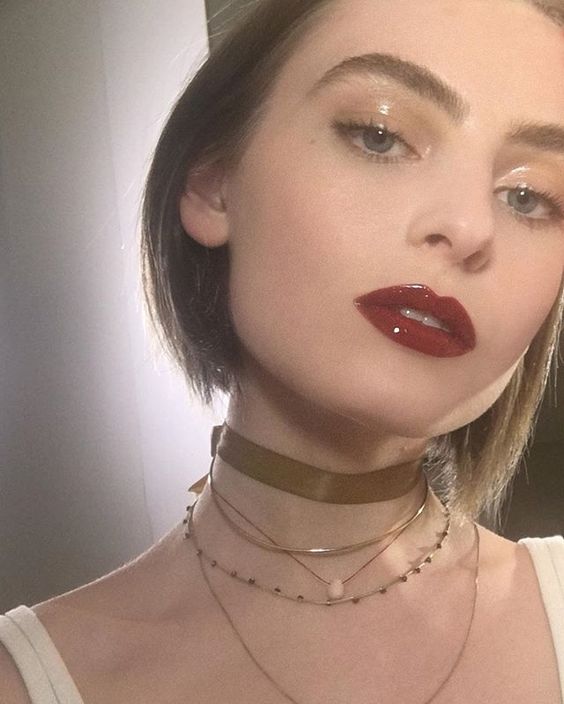 Before you start trying to add glossiness to your eyelids, it's important to prime them sufficiently first. Use a standard, high-quality eyeshadow primer and blend it across your entire eyelid. Make sure to let the primer dry completely before you apply any gloss to your eyelids. If you put gloss on your lids while the primer is still wet, the primer will likely smear.
2. Use the Right Eyeshadow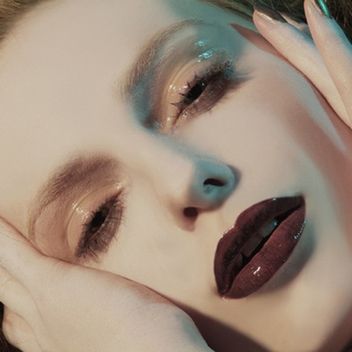 You don't have to use eyeshadow (aside from a neutral base) underneath your gloss. Many women choose to rock clear glossy eyelids. However, adding eyeshadow to your glossy lids introduces more gorgeous color into your look. Whether or not you add eyeshadow to your glossy look depends on how subtle you want the look to be.
If you do choose to wear eyeshadow with your glossy lids, apply the eyeshadow before you use gloss. Use a cream or gel eyeshadow formula and wait for it to dry before applying any gloss. If you do not wait for the eyeshadow, it will smear and make a mess when you add gloss. Also, stay away from using loose or pressed powder eyeshadow underneath gloss in order to prevent unsightly clumping.
3. Expand Your Gloss Selection

There are plenty of skin and face glosses available on the makeup market that are designed specifically for use in glossy lid looks. However, if you want to try out the glossy eyelid look, there is no need for you to spend extra money on new gloss. You can use a variety of glossy products as eyelid gloss.
Lip balm or clear lip gloss works perfectly as gloss for your lids. If you want to try colored gloss, you can even blend lip gloss across your lids. Just make sure that you do not use any gloss with irritating ingredients that will cause pain if they come into contact with your eyes.
4. Forget Precision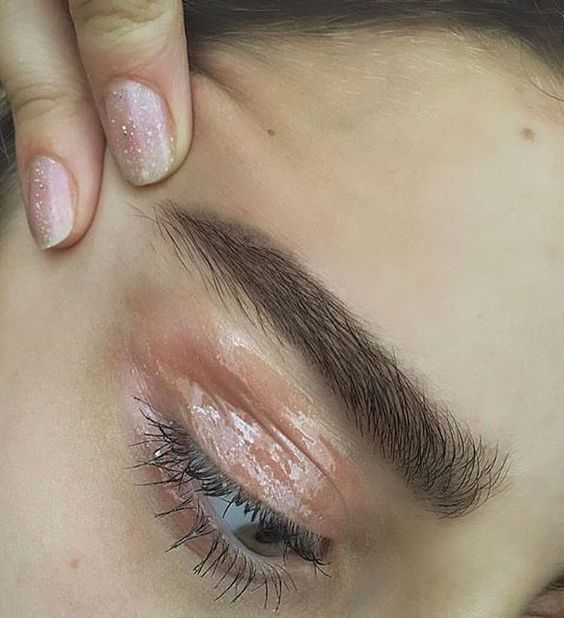 Glossy eyelids are not precise. There is no way to blend glossy eyelids into a perfect shape across your eyelids. When creating glossy eyelids, you have to rely heavily on smearing the gloss around with your fingers and hoping for the best.
With this in mind, don't stress precision and perfection too much. Glossy eyelids aren't supposed to look perfectly controlled. Accept that and enjoy the uniqueness of your look without worrying about how neat it looks.
5. Create a Foundation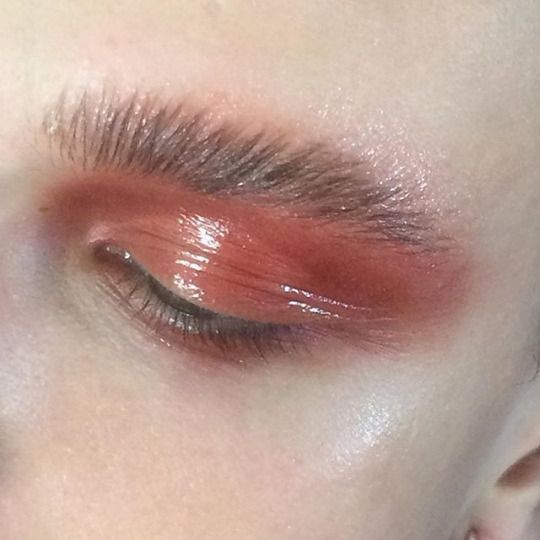 An important step in the glossy eyelid application process is to add a neutral base of eyeshadow. Use a cream or liquid eyeshadow formula in a light neutral shade. Blend the eyeshadow across your eyelid to create a foundation that will increase the longevity of your glossy lids and prevent the glossiness from making your eyelids stick together.
6. Stay Away From Your Crease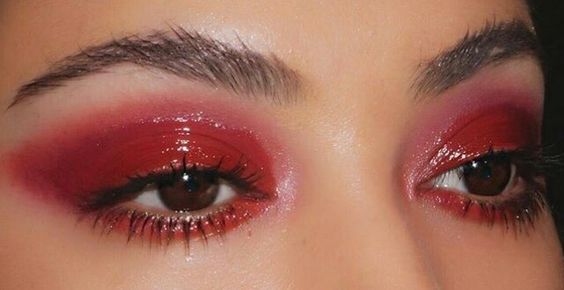 One of the best ways to prevent stickiness within your glossy eyelids is to avoid applying gloss to the crease of your eyelids. Instead, blend the gloss of your choice across the bottom of your eyelid and across your brow bone without directly touching your crease. This helps prevent your eyelids from feeling like they are glued together every time you blink.
If you want to create a more subtle glossy lid look, just swipe gloss across your brow bone and inner corner of your eye. This technique adds a high-shine finish to your look but reduces the risk of stickiness and messiness that often comes hand in hand with glossy eyelids.
7. Mix Gloss and Shadow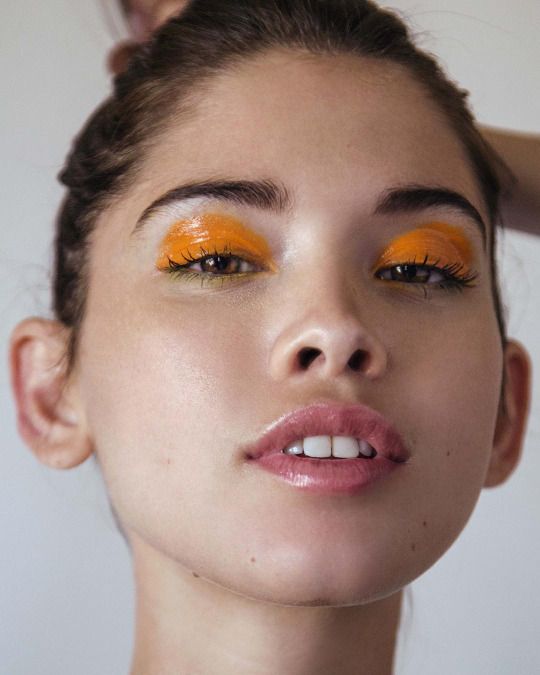 If you don't have or don't want to use cream, gel, or liquid eyeshadow, there is a way to create glossy eyelids using powder eyeshadow. All you have to do is blend the powder with the gloss you plan to use.
Loose powder eyeshadow works best for this technique. Just mix together clear gloss with loose powder until it is smooth and free of clumps. Then, just use your finger or a smudging brush to apply the mixture to your eyelids.
Glossy eyelids might seem like an intimidating beauty trend. It's easy to give up on something that seems to be more trouble than it's worth. However, glossy lids might just be your new favorite look. They're whimsical, unique, and simple to apply once you get the hang of it.