We've spotted a new trend in the nail department – star nails! Whether you want a festive look, a mystical design, or glamorous mani, the star nail designs can deliver. You'd be surprised by how many designs you can create with stars. This trend offers something for every nail length and shape. You can take the neutral route and stick a few stars on a beige base or go the maximalist way by bringing a starry sky to your tips. For more inspiration, scroll down to see our gallery of the chicest star nail designs.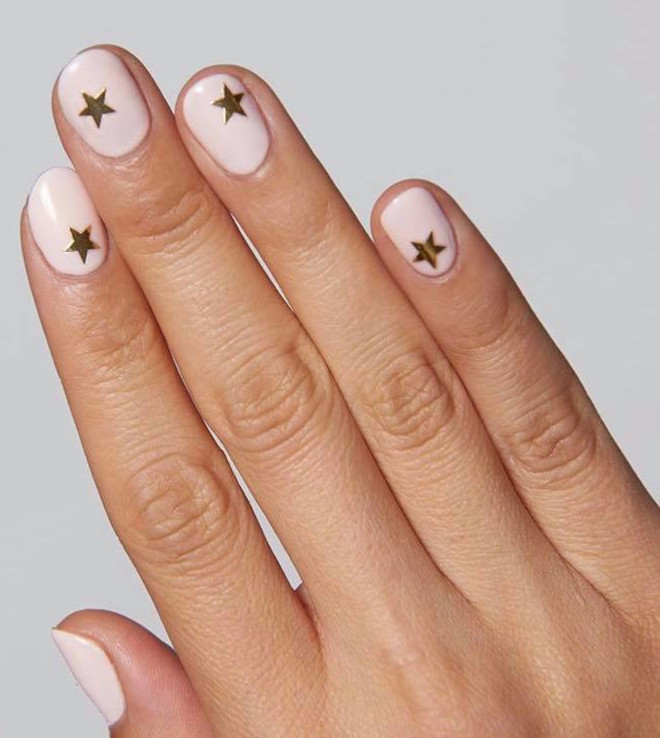 Level up your plain-colored tips with golden stars. You don't have to worry much about the placement. Stick each star on a different spot to get a playful mani.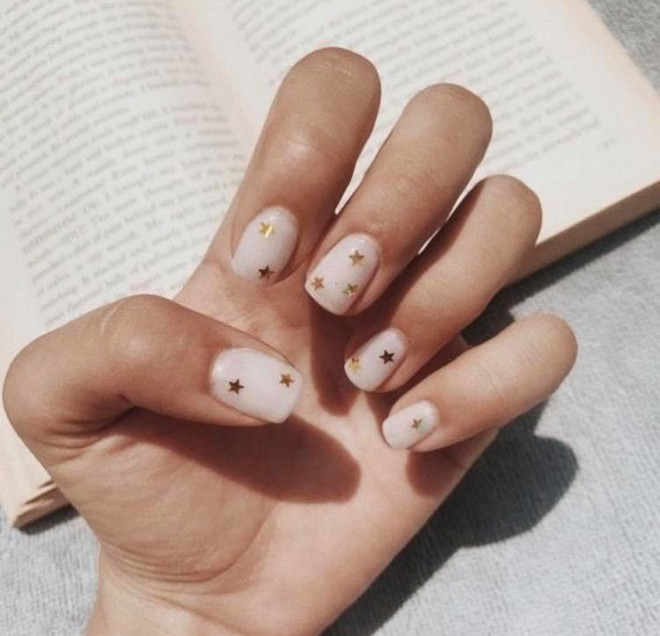 For a cuter look, stick a few tiny stars on each nail. Use neutral nail polish if you want the accent to be on the star details.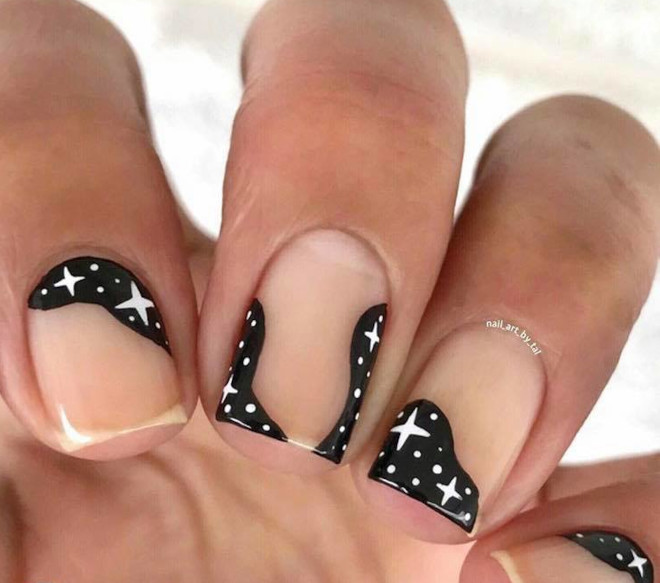 Modern french manicures are blowing up on social media. You can use the French aesthetic as a starting point for a cool star nail art.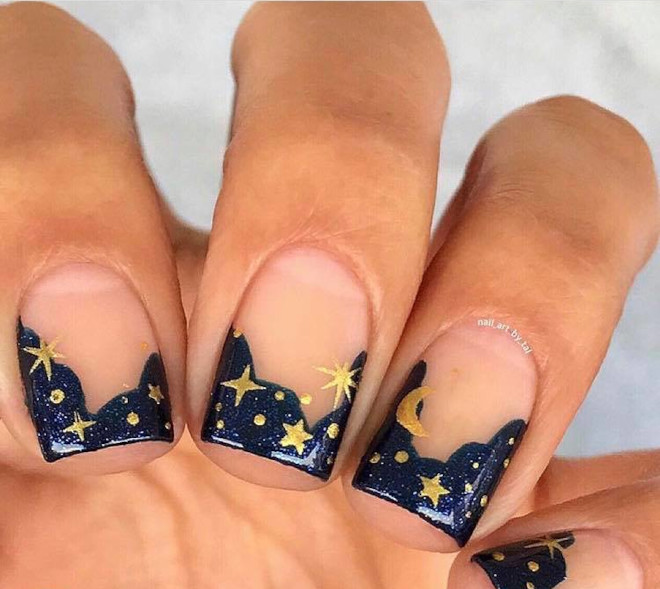 For a dreamy look, use shimmery nail polish as a base. It will create an illusion of a starry sky. You can then add a few more star details to enrich the look.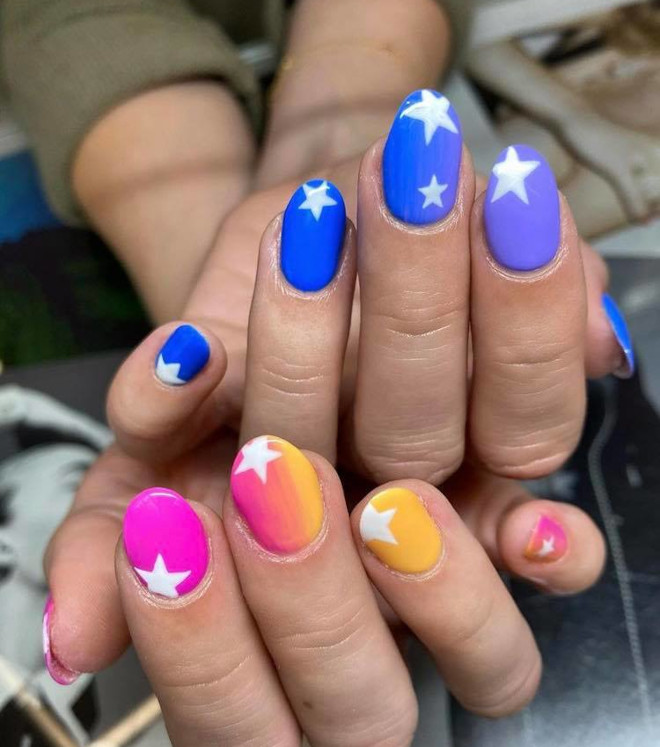 Here is one of the more dramatic star nail designs that you can recreate at home. Mismatched manicures are on the rise RN, which is yet another reason to give your tips a playful look.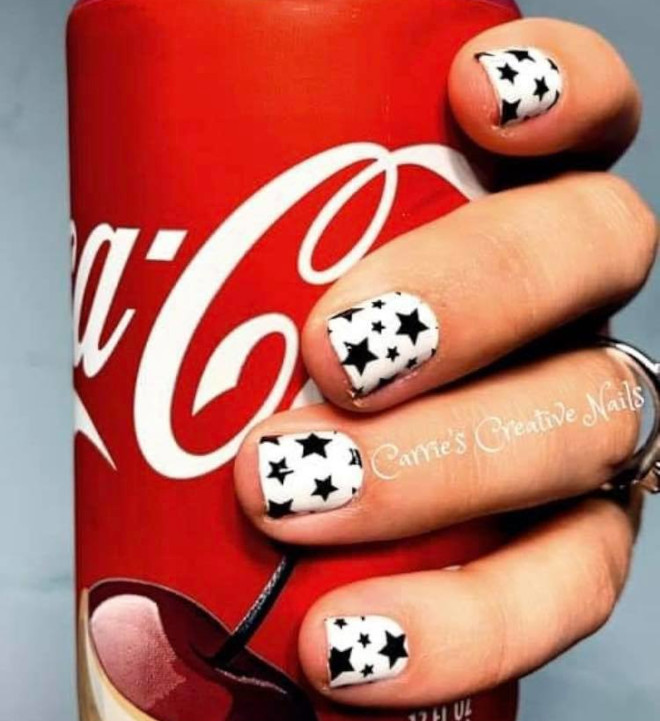 This classy nail art for short nails will get your tips looking on point. The contrasting color combo gives it a dramatic look. If you prefer neutral designs, you can use a subtler color mix.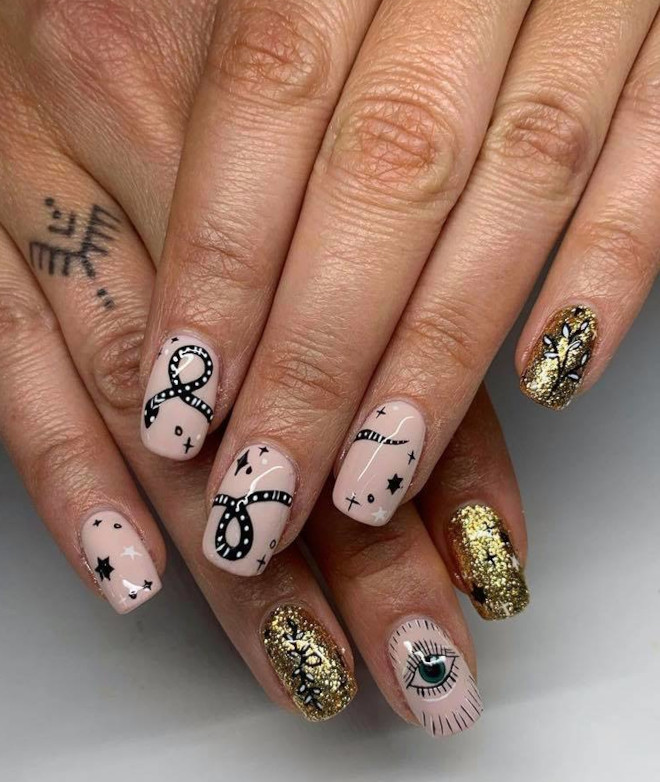 The stars might not be front and center in this maximalist nail art, but these elements add charm to the overall design.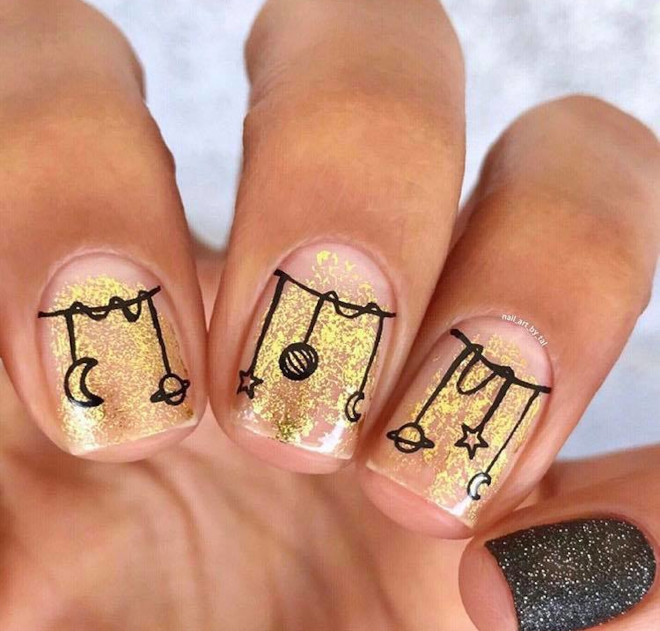 This galaxy-inspired nail design is as cute as it gets! It requires a precise hand, so you might want to ask a creative friend to help you with perfecting the drawings.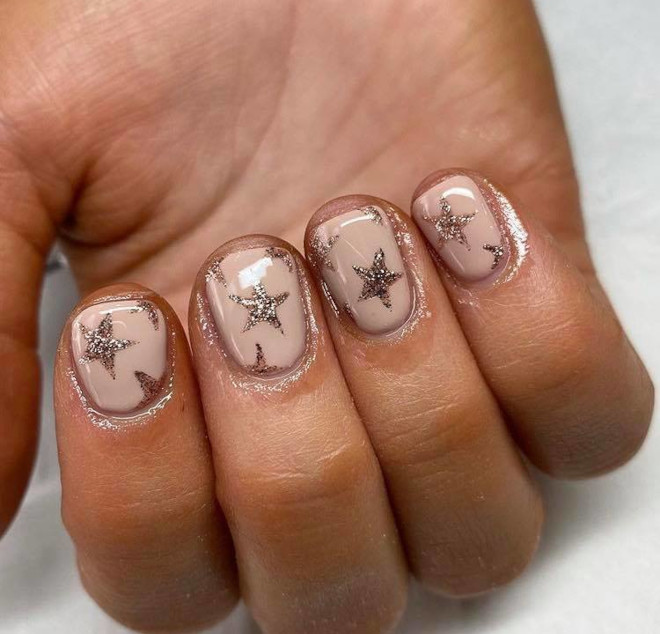 Bring sparkling stars on your tips for a classy, yet statement look. It's yet another pretty DIY manicure worth copying!
Star nail designs can be as diverse as you wish! For a colorful look, use different shapes of stars. To recreate this fabulous jelly manicure, you'll also need heart-shaped and other particles. It's a fun nail art that will get all the attention.