If you follow the world of women's hair and fashion at all, you've probably heard the term 'balayage' before. Balayage is currently the number-one top trending hair coloring technique for women's hair. While initially somewhat rare, balayage has become much more popular in recent years. It is now performed in virtually every salon, and has transformed the hair coloring industry.
Balayage, which is a word that means 'to sweep' or 'to paint' in French, involves hand-painting hair to either lighten or add color to it. There are many advantages of balayage that make this hair coloring technique so popular.
The hand-painted nature of balayage styling creates more natural-looking results than single-process coloring or other hair coloring styles like ombré. Also, in terms of lightening, balayage allows you to add blonde tones to your hair to brighten it without wreaking havoc on your tresses. Balayage can lighten your hair significantly, but it isn't anywhere near as damaging as all-over bleaching.
Balayage also grows out much more seamlessly than hair that has been colored via other techniques. The smooth regrowth of balayage styles helps you extend the amount of time between your in-salon appointments, saving both time and money.
If you're interested in trying a subtle balayage for your hair, check out these trendy blonde and brunette balayage styles that look completely natural and are entirely gorgeous.
1. Natural Blonde Balayage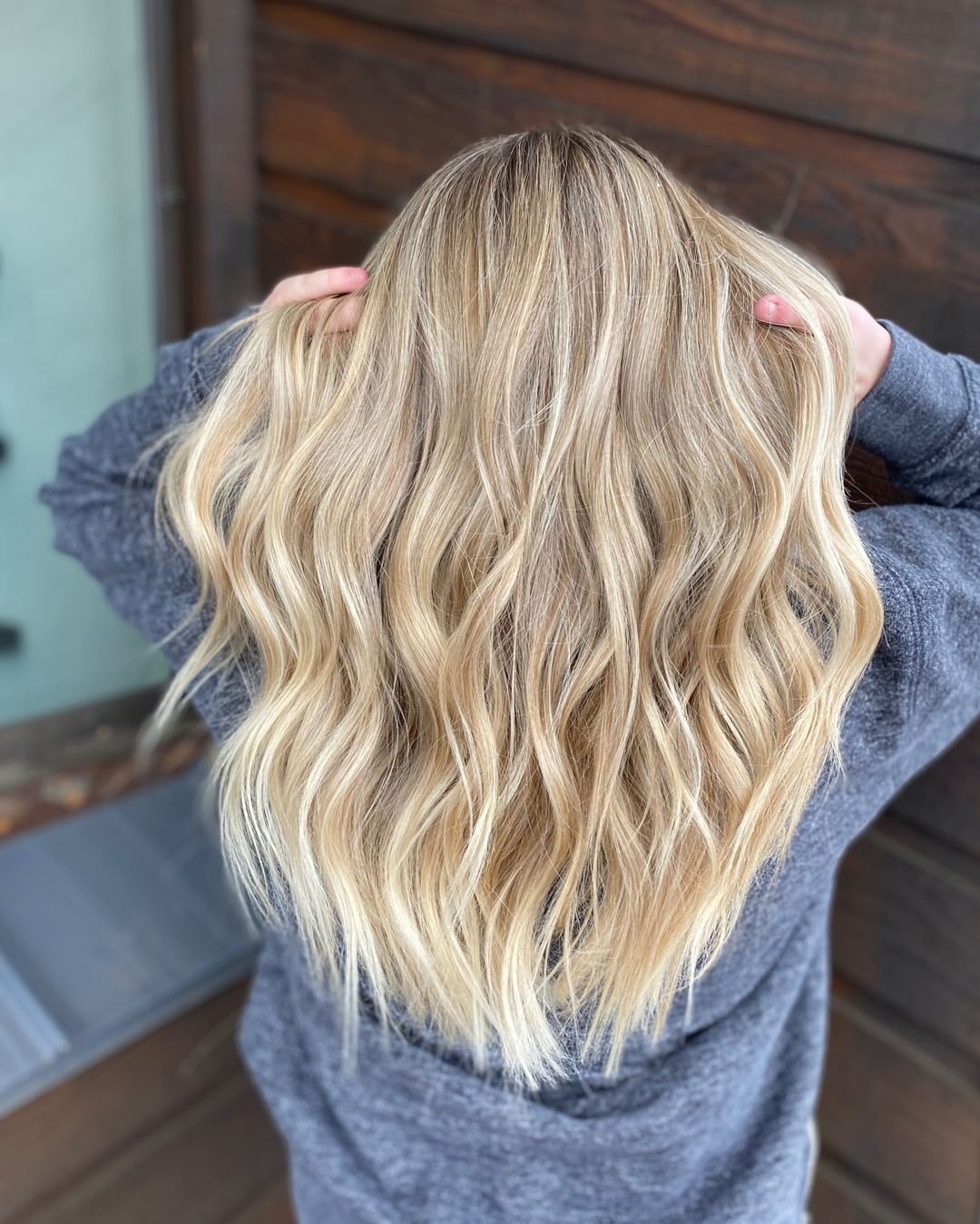 This natural blonde balayage is perfect for both natural and unnatural blondes. It blends together multiple shades of darker and lighter blonde with results that look completely natural.
If you want to go blonde but don't want to look like a bottle blonde, this gorgeous natural blonde balayage is the perfect place to start. This natural blonde balayage has neutral undertones, so it is a very versatile look that women with warm, cool, and neutral undertones can pull off effortlessly.
2. Warm Blonde Balayage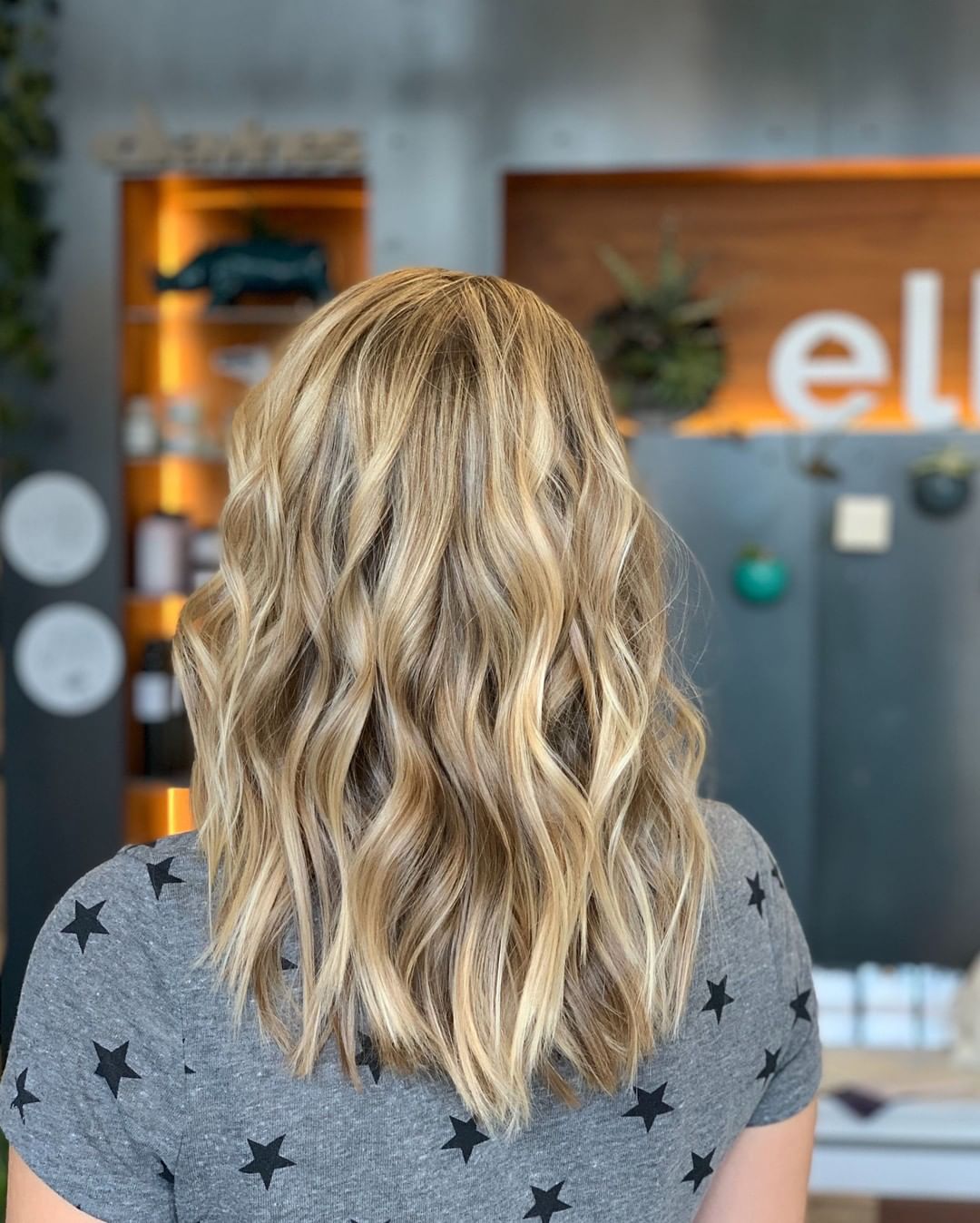 There's nothing better than a beautiful warm blonde balayage like the one you see in the above picture.
This blonde balayage blends together multiple shades of rich brunette and warm blonde to create a gorgeous style with natural-looking results. Because of its warm-toned finish, this blonde balayage is especially flattering for women of any skin tone that has natural warm undertones.
3. Cool Sandy Brunette Balayage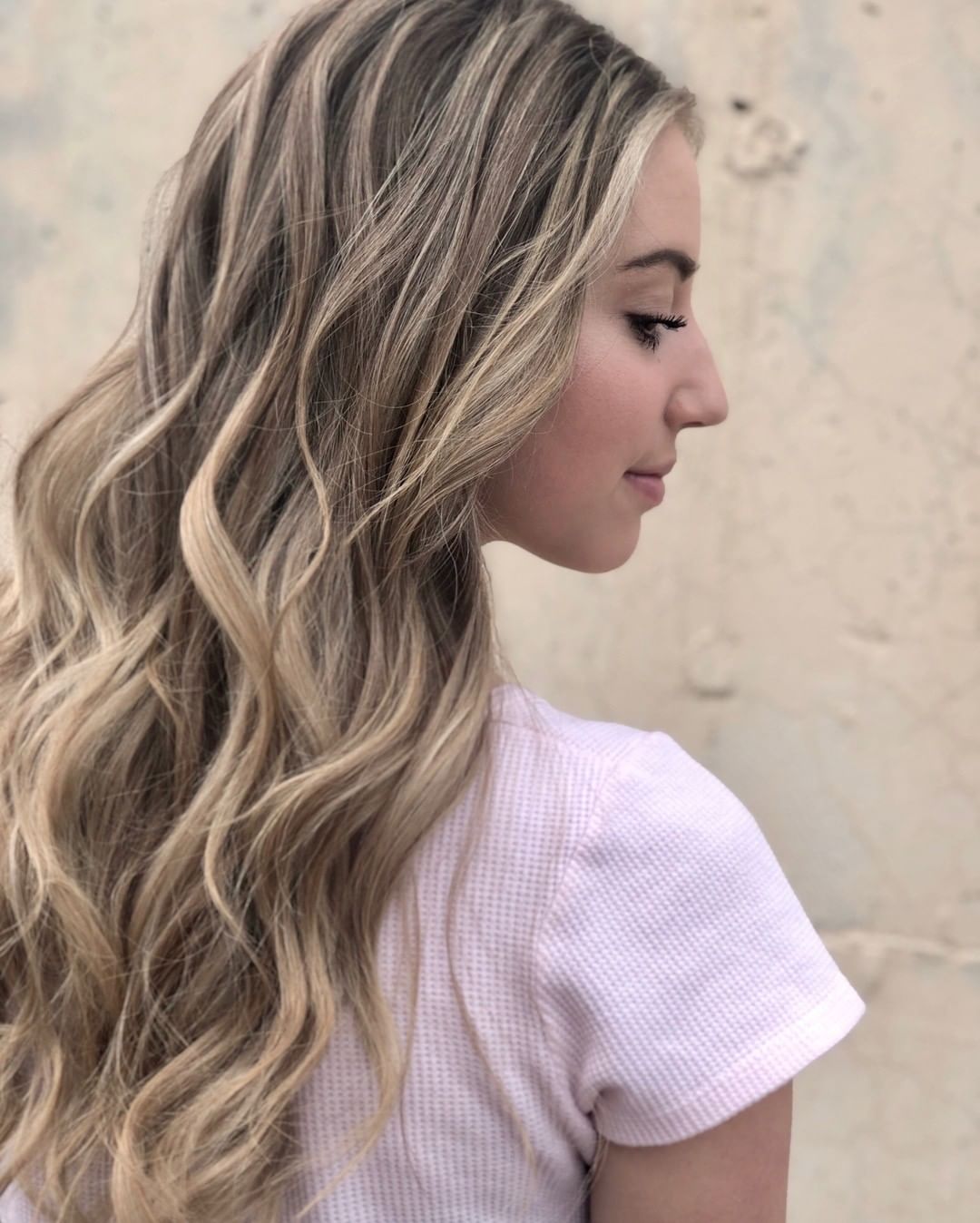 This sandy brunette balayage has cool, taupe undertones. It is the perfect trendy in-between color for natural blondes who want to go a little darker and brunettes who want to brighten and lighten.
This balayage style combines cool medium brunette tones with shades of cool sandy blonde. These shades blend together seamlessly with amazing, glamorous results that look completely natural.
4. Dirty Blonde and Light Blonde Balayage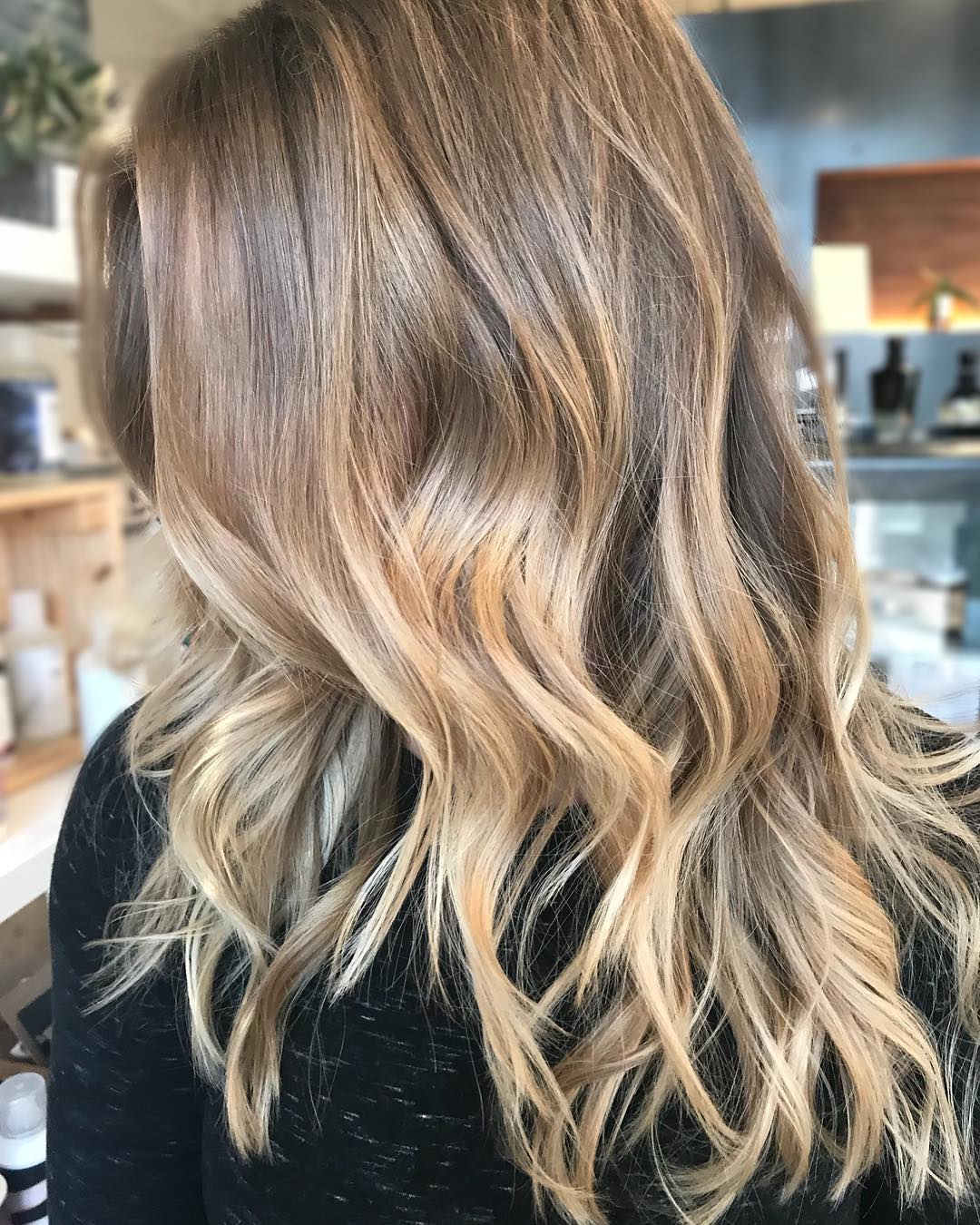 This dirty blonde and light blonde balayage blends together warm, natural blonde with medium brunette tones and shades of lighter blonde.
The result is a gorgeous bronde–brunette and blonde–style that looks completely natural.
5. Cool Brunette and White Blonde Balayage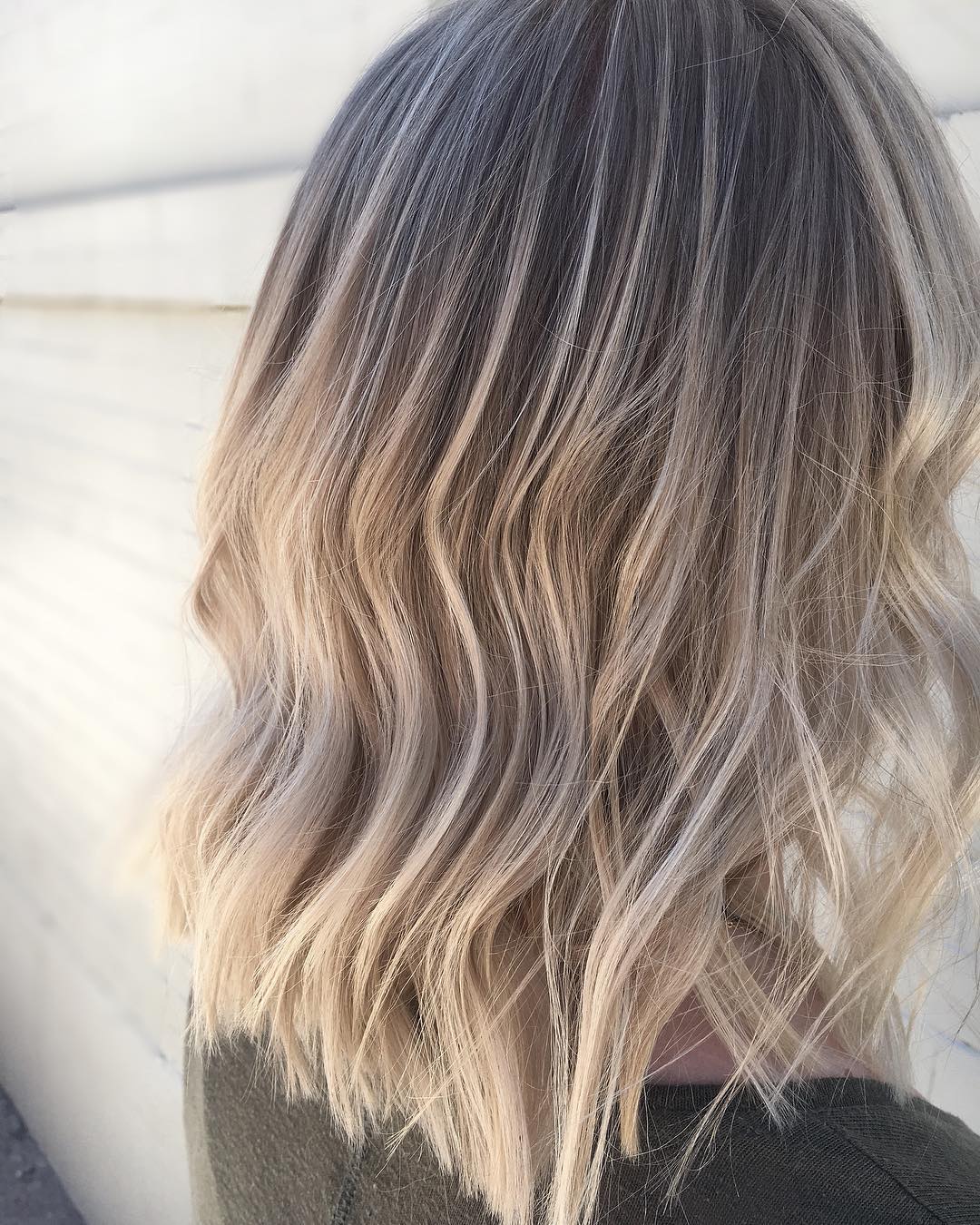 Blending together shades of brunette with a color as light as white blonde might seem risky, but this gorgeous cool-toned brunette and white blonde balayage shows just how to pull it off perfectly.
This brunette and white blonde balayage blends together rich cool brunette shades with bright white blonde to create a luminous, seamless finish for this look.
6. Honey Pearl Blonde Balayage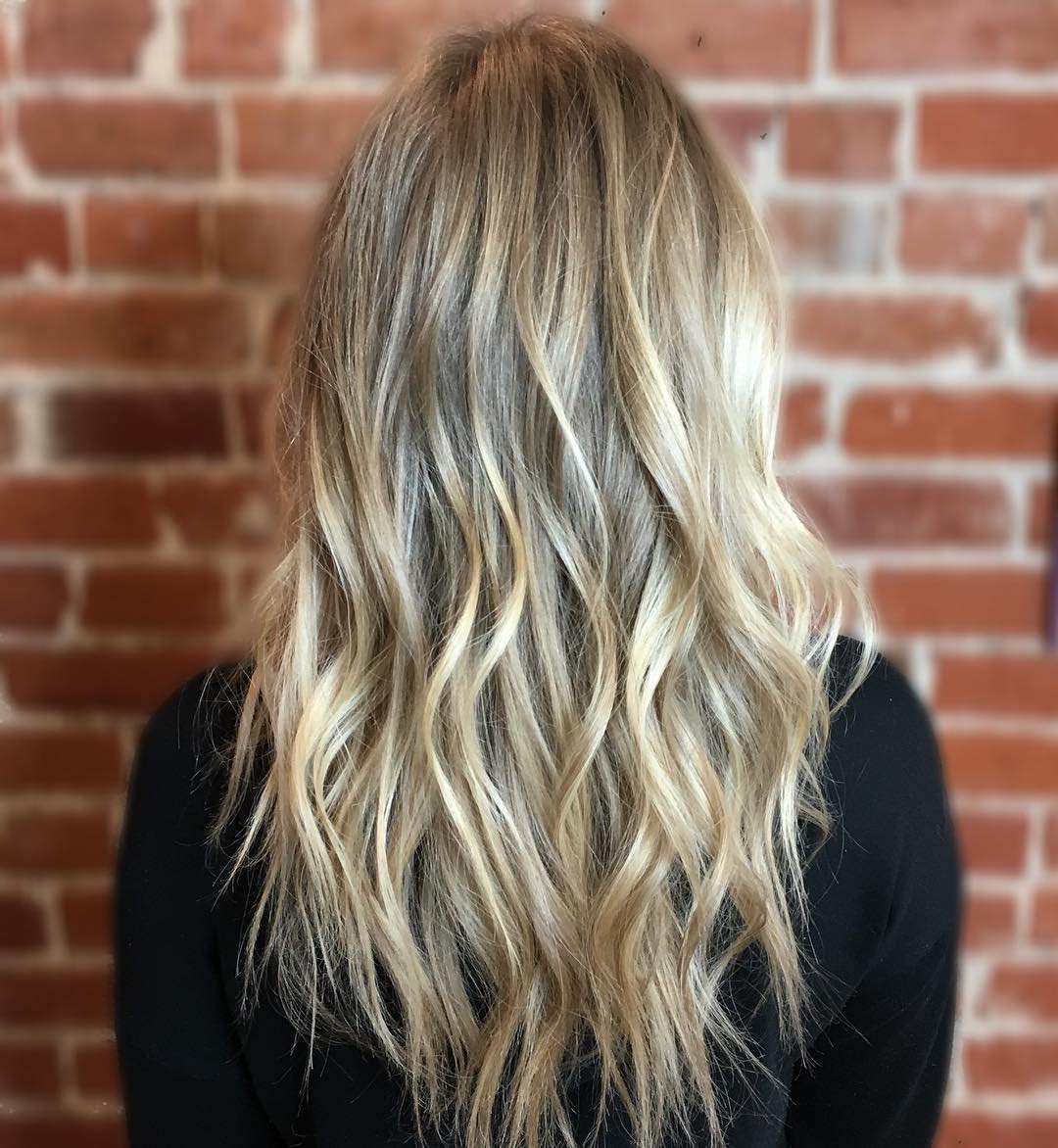 Pearl blonde styles have glossy, high-shine finishes that are normally achieved via a special toning gloss or glaze in the salon. This honey pearl blonde balayage look has a high-shine, pearlescent finish. Its shiny, smooth finish helps seamlessly blend together its foundational shades of warm honey blonde and bright, lighter blonde highlights.
Relaxed ringlet curls show off the multi-dimensionality of this balayage style and enhance its high-shine finish. This honey blonde balayage look is warm-toned. It is especially flattering for women with light to medium skin tones with naturally warm or neutral undertones.
7. Strawberry Blonde Balayage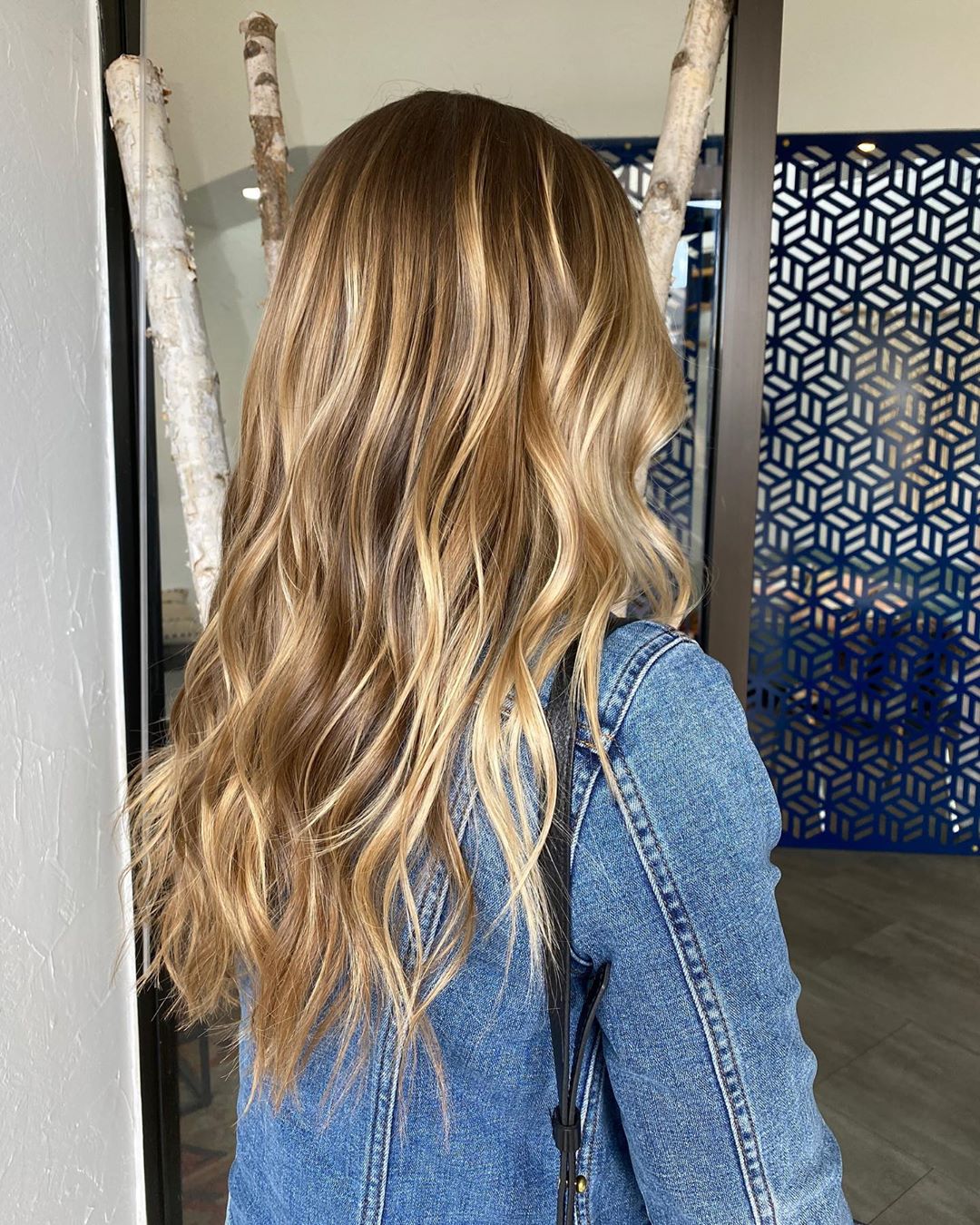 Strawberry blonde is a naturally striking color, but it's also a color that can be tough to pull off successfully.
There are a lot of ways strawberry blonde can go wrong, but this glamorous balayage style shows what it looks like when strawberry blonde goes right.
8. Auburn and Brunette Balayage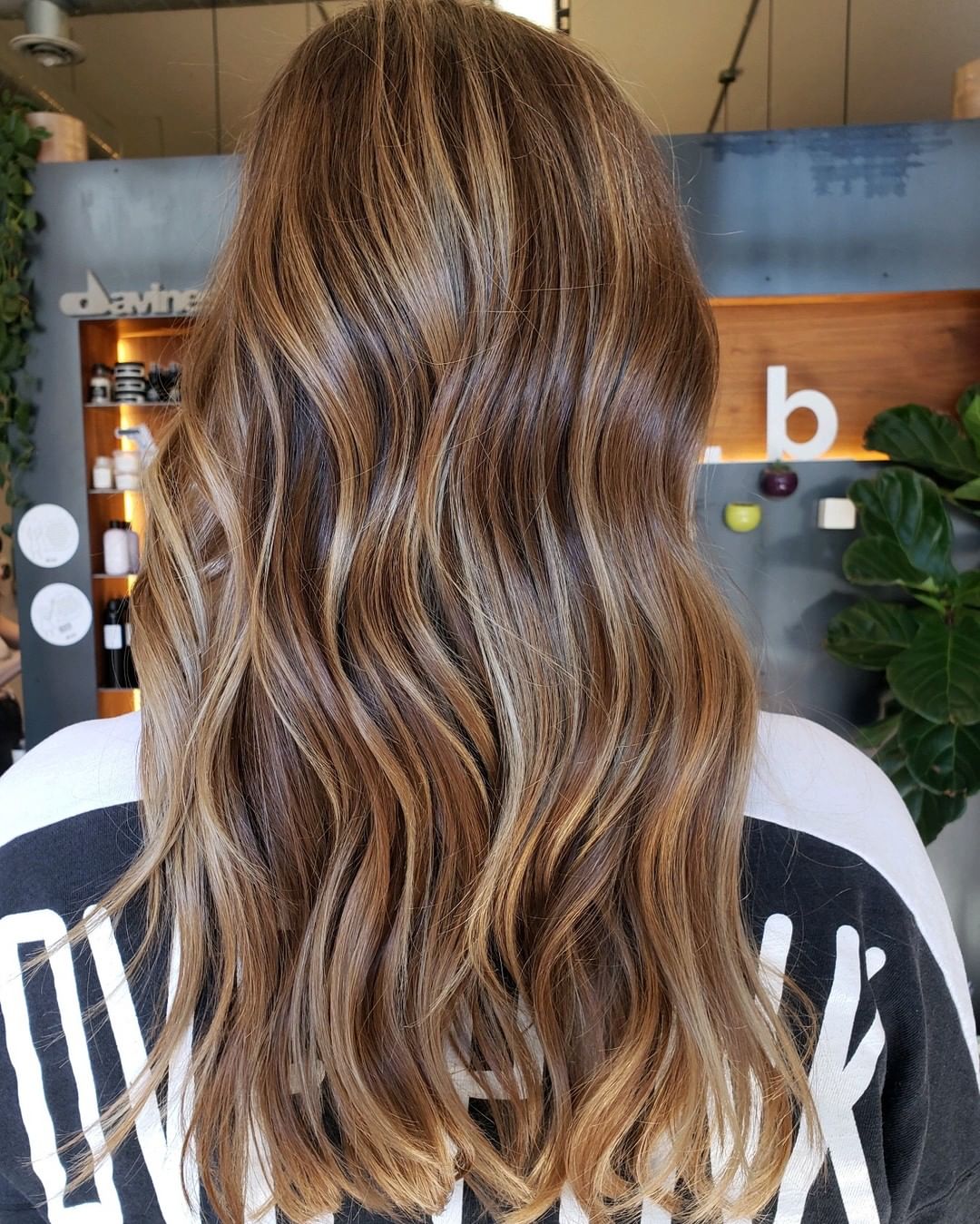 Auburn is another tough color to pull off successfully. Processed auburn styles tend to look slightly fake, but this beautiful balayage makes fiery auburn look soft and natural.
This balayage style blends together rich brunette tones with shades of fiery auburn. It also includes subtle blonde highlights that brighten up this look and help balance out both its brunette and auburn tones to ensure a luminous finish for this balayage style.