Ponytails are the most commonly seen hairstyles for women. They are the best way for us to keep our long hair out of face in a hot summer. As we all know, there're plenty of ways to make a fabulous pony look. Many celebrities have showed us some glamorous pony looks on the red carpet. You can make a high pony or a low one depending on different occasions. Besides, you can also have long side bangs at front to frame your face. Today, let's have a look our cool ponytail hairstyles for women in this post!
Twisted Ponytail Hairstyle for Spring

The ponytail will look extremely chic when combined with twists and braids. To get this pretty hairstyle, you can make two small braids at both sides and twist them into a pony at the back.
Twisted Ponytail Idea for Girls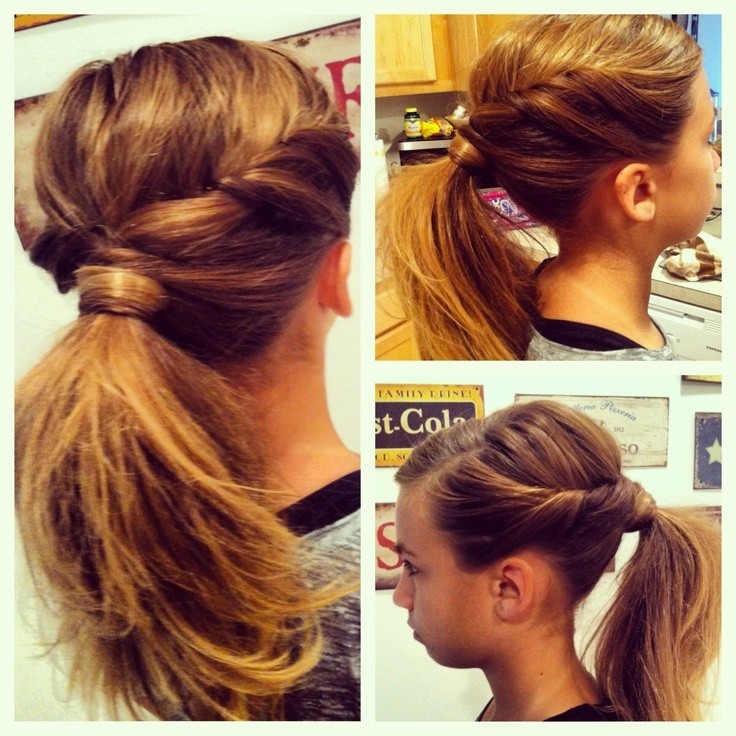 This is a special hairstyle for young girls who don't have too much time and skills to make braids in the morning. Twist the two sides of your hair tightly and join them into a pretty ponytail as high as you like.
French Braid Ponytail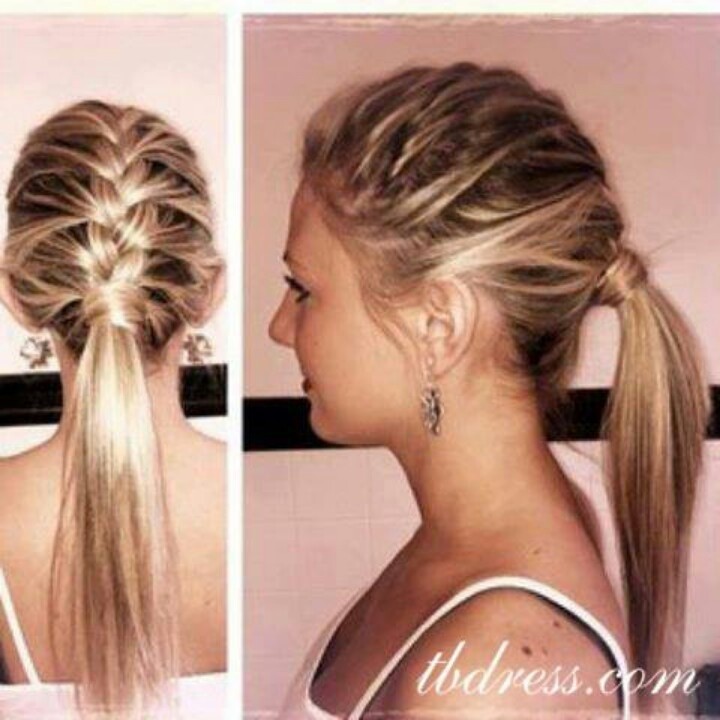 It looks stunning when the classy French braid meets with the ponytail. French braid your hair from the crown and make a low ponytail with the rest of hair to create a sleek and polished style.
Messy Ponytail with Side Bangs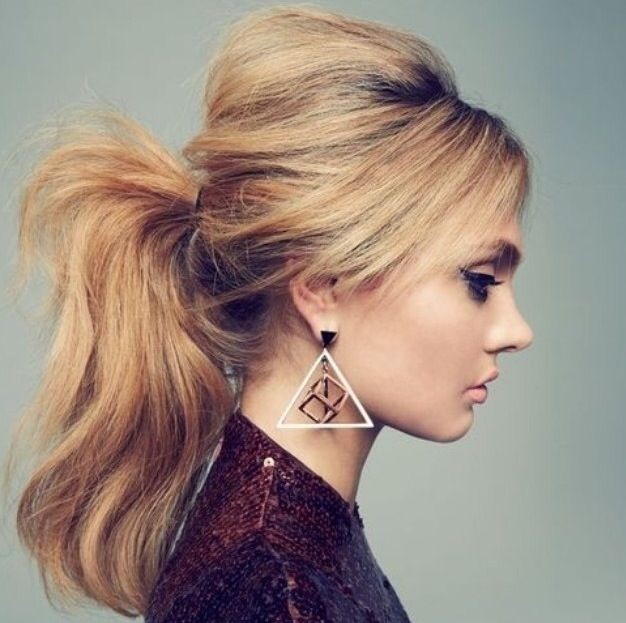 This glamorous ponytail hairstyle is featured with boosted volume at the crown. You can keep long side swept bangs to frame your face shape.
Network Ponytail Hairstyle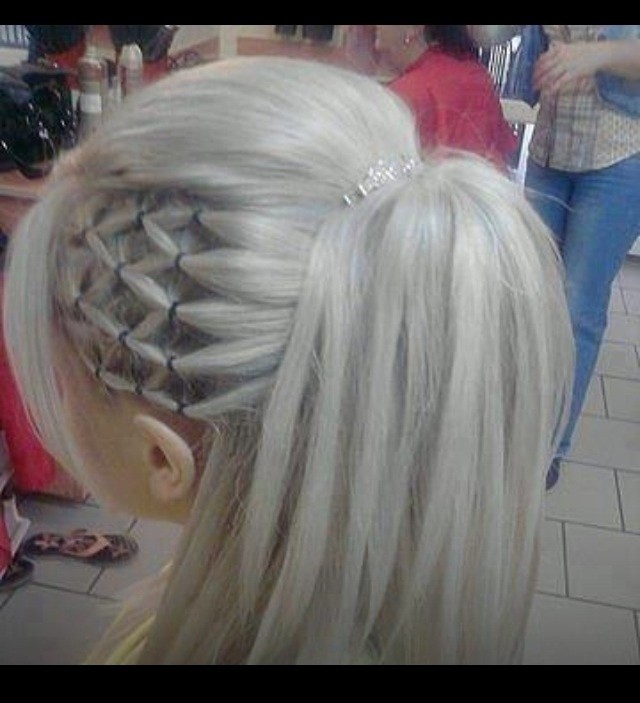 It is high time to get rid of the dullness of your simple ponytail look. You may need plenty of clear elastics to create this magic network for your trendy high pony.
Ponytail Hairstyle with Braided Headband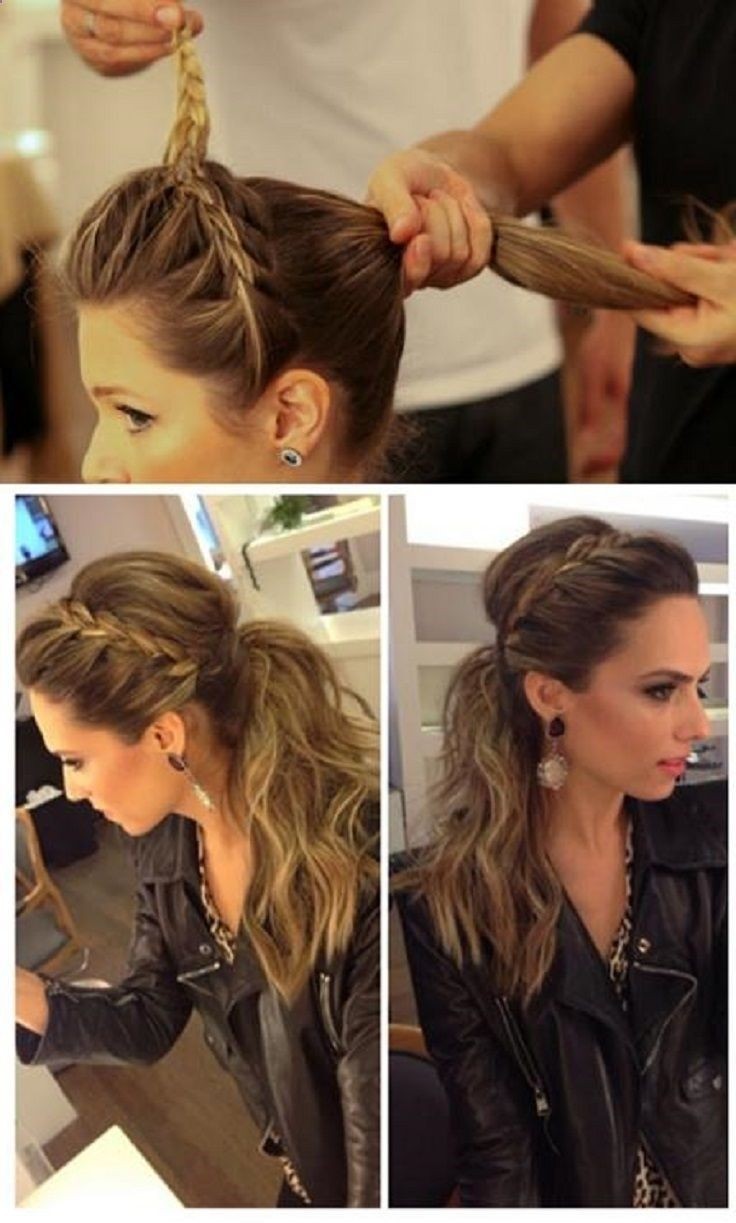 As the headband is one of the most useful accessories for women, we can also create one with our own hair. Make the front section into a long braid and wrap it around the head to create a braided headband for your romantic hairstyle.
Pretty High Ponytail Hairstyle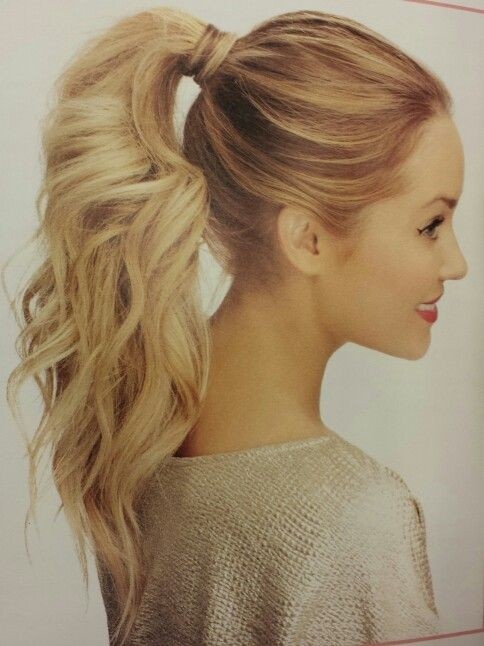 To create a glamorous look of the simple pony, you can style your long tresses into soft waves and wrap one strand around the base to cover up the hair band.
Stylish Ponytail with Side Braid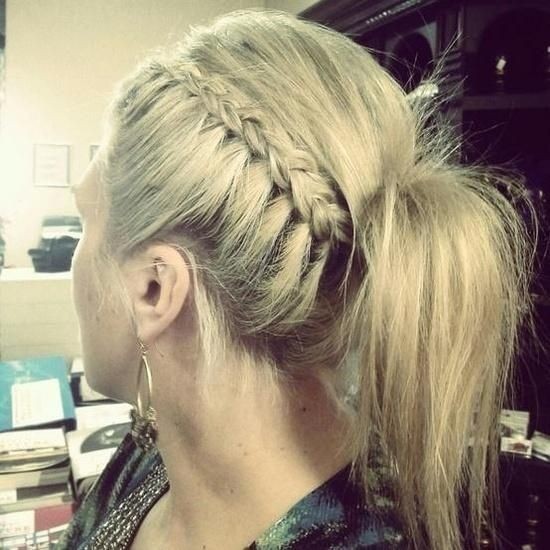 The messy low pony looks super cool when decorated with a stylish side braid. It made this hairstyle full of interest and fun.
Easy Ponytail Hairstyle for Long Straight Hair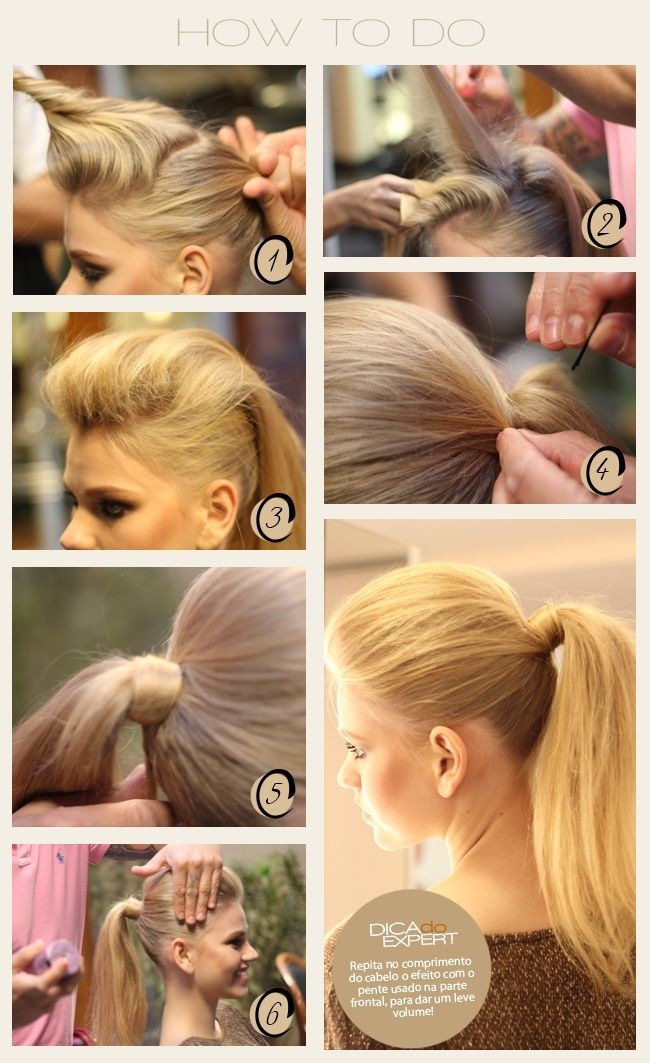 It is a great idea to create a bouffant shape at the front of your hair look. Tease up the front section for boosted volume and fix the ends with a bobby pin around the pony base.
Cute Ponytail Hairstyle for Summer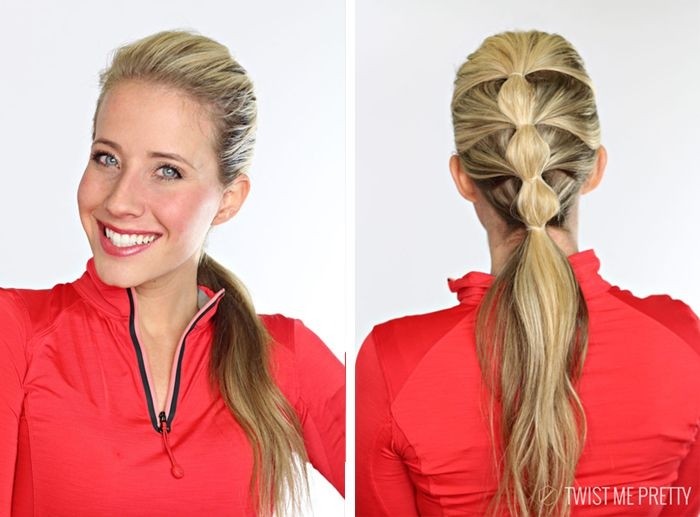 This is a cute hairstyle that consists of four different ponytails together. Divide your hair into four parts, make the top layer into a pony and join the rest parts individually. Keep this step until the bottom and secure with a hair band.