Black silver nail designs look breath-taking and make a loud statement, especially if you choose this combination of colors on long nails.
Black and Silver Nail Designs
Look no further if you prefer your nails to look unique and elegant, and if you are a girl that shouts glamor from head to toes.
Here's the lsit of top 25 black and silver designs of 2020 :-
#1. Black and Silver Acrylic Nails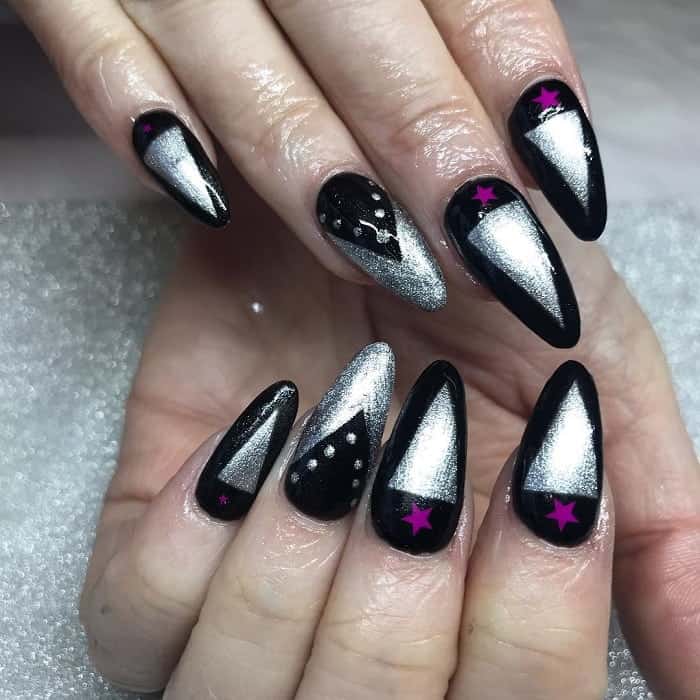 Construct your nails with acrylic gel and use black nail polish as a base. This way, you'll draw all the attention on the glittery silver details.
#2. Red + Black + Silver Combo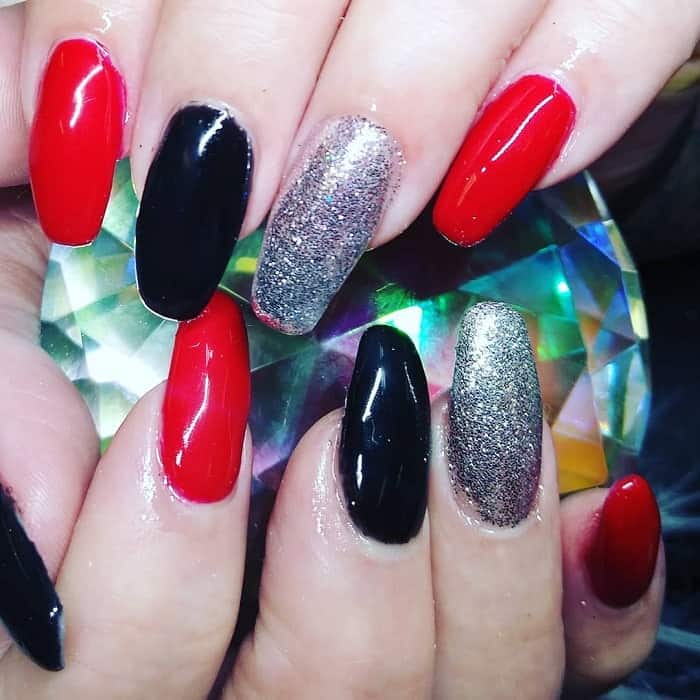 If you want your nails to be dramatic and bold, use glossy red and black nail polish and glittery silver for the ring fingernail.
#3. Black and Silver Ombre Nails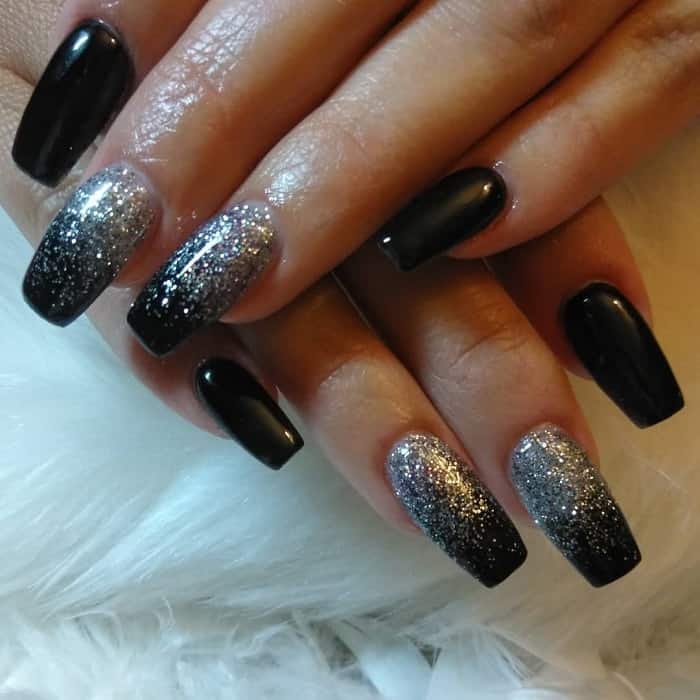 Step out from the crowd with these long square nails! For two of your fingernails, create a marvelous black silver glittery ombre. Paint the rest with shiny black nail polish.
Related:
30 Amazing Ombre & Transparent Nail Ideas for Fall 2020
#4. Black & Silver Chrome Nails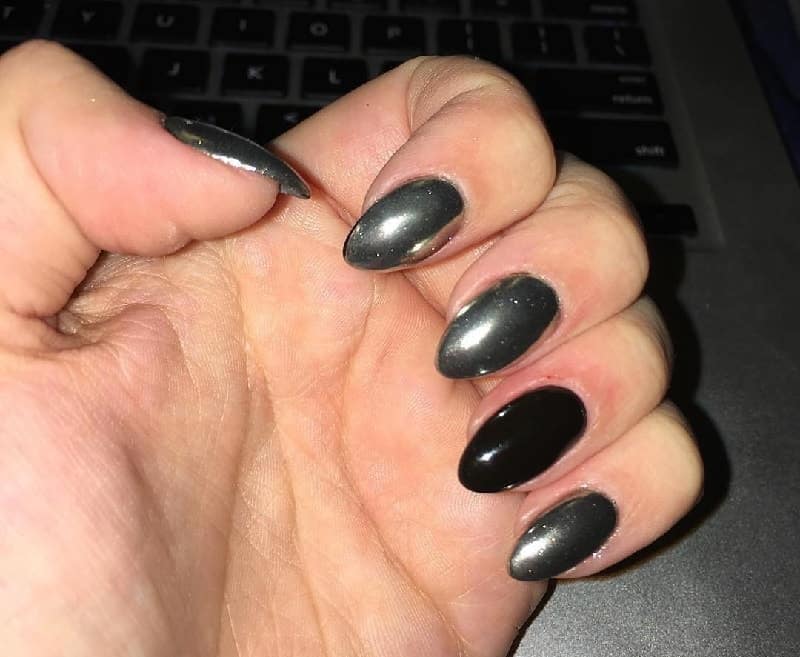 If you are the kind of girl that pays attention to details, this mani is something you can't just pass by! Chromed nails are astonishing in any color, especially when mixed with black polish.
#5. Black + Gold + Silver Nails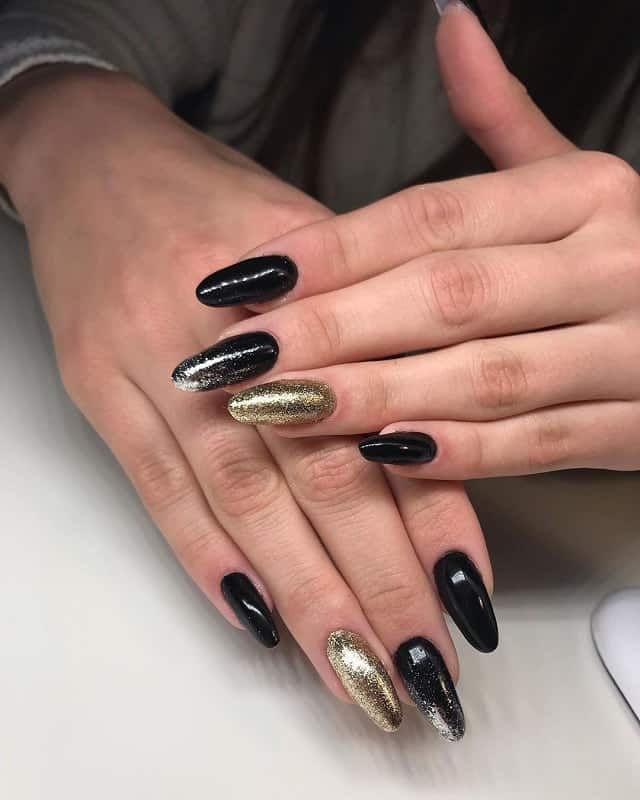 Girl, shine bright like a diamond wherever you go! Combine black polish with silver and gold glitter to obtain a manicure that's worthy of an award!
#6. Black and Silver Coffin Nails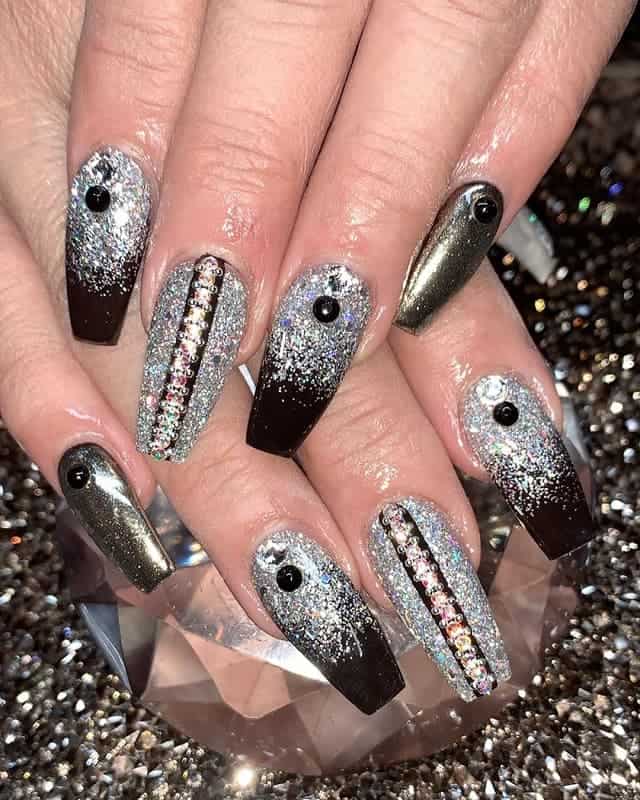 #7. Black and Silver Stiletto Nails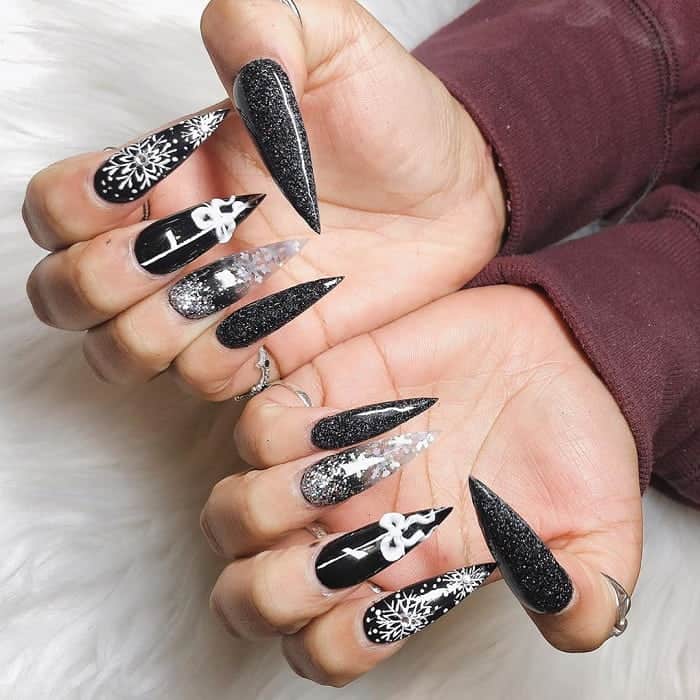 #8. Short Black & Silver Nails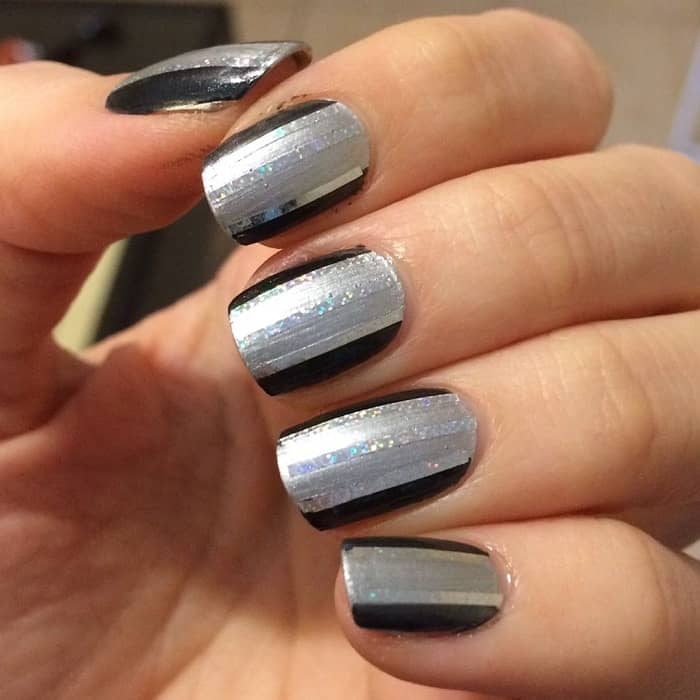 #9. Pink + Black + Silver Nails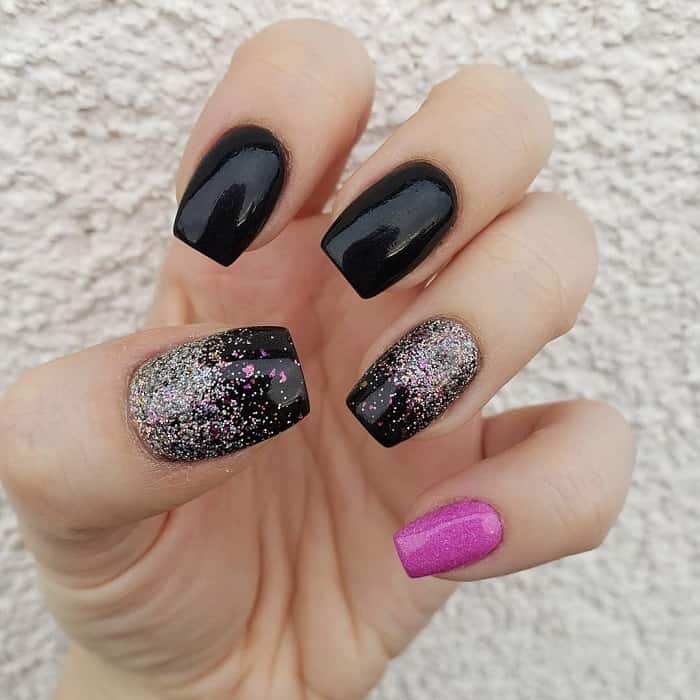 #10. Matte Black and Silver Nails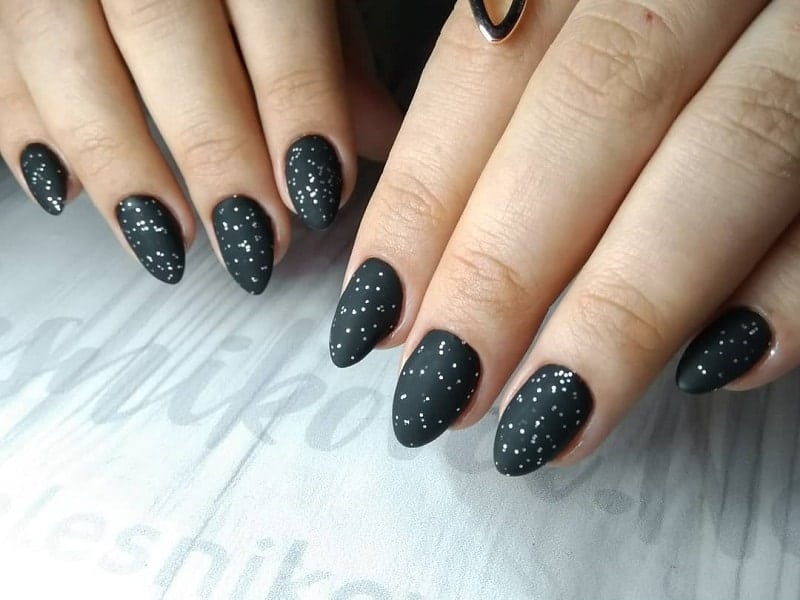 #11. Black and Silver Nails with Rhinestones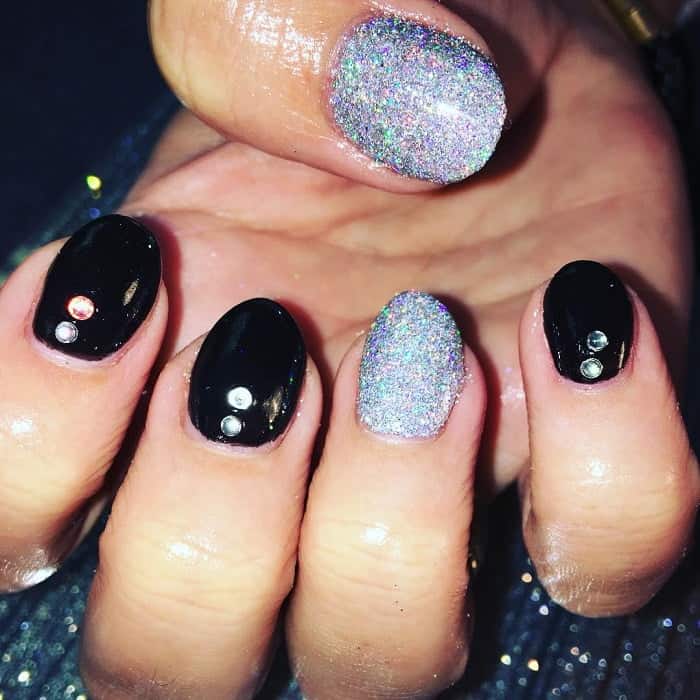 #12. Black Nails with Silver Tips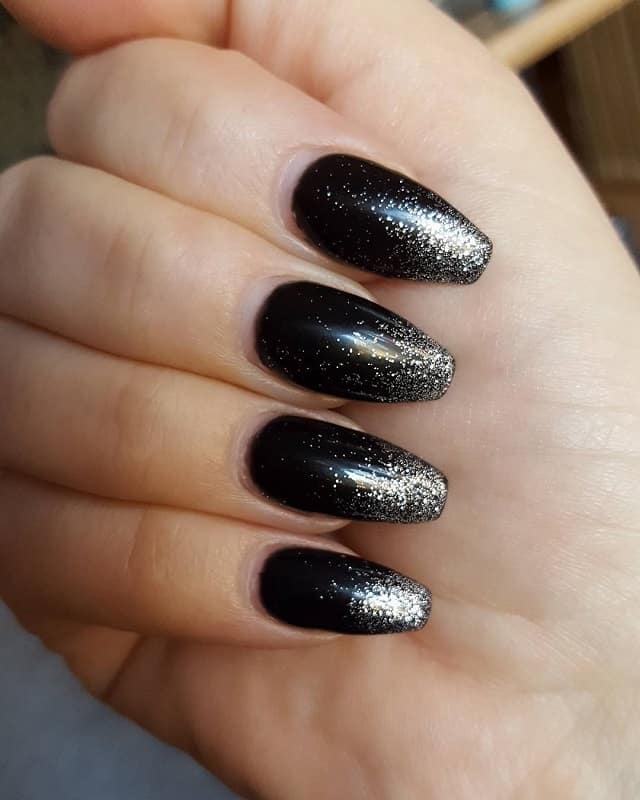 #13. Black and Silver Nails for Prom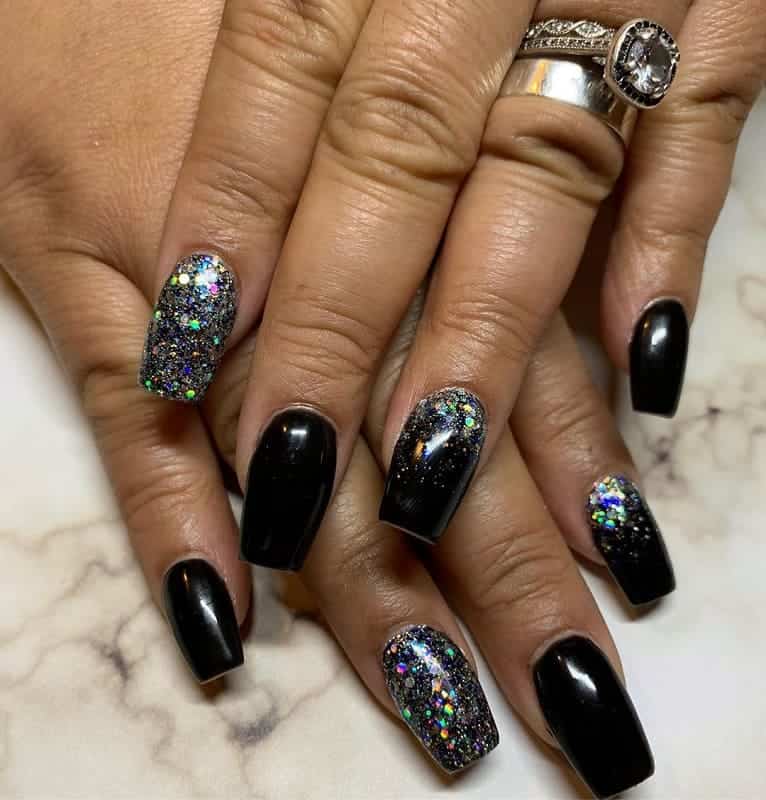 #14. Sparkly Silver Glittered Black Nail Polish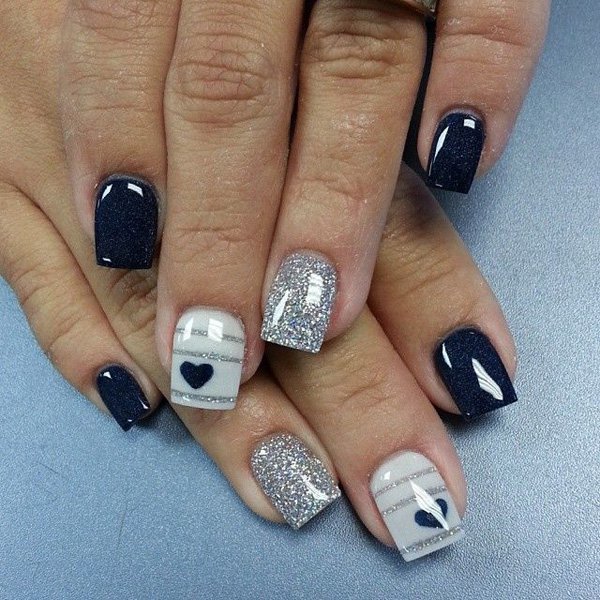 What best black-silver nail design combo other than black nail polish with silver gradients, a nail color that can dazzle by itself, however in this look this dazzling aspect is emphasized by the addition of bold accent silver glitter one.
Boldest Black Nails
#15. Metallic Silver Base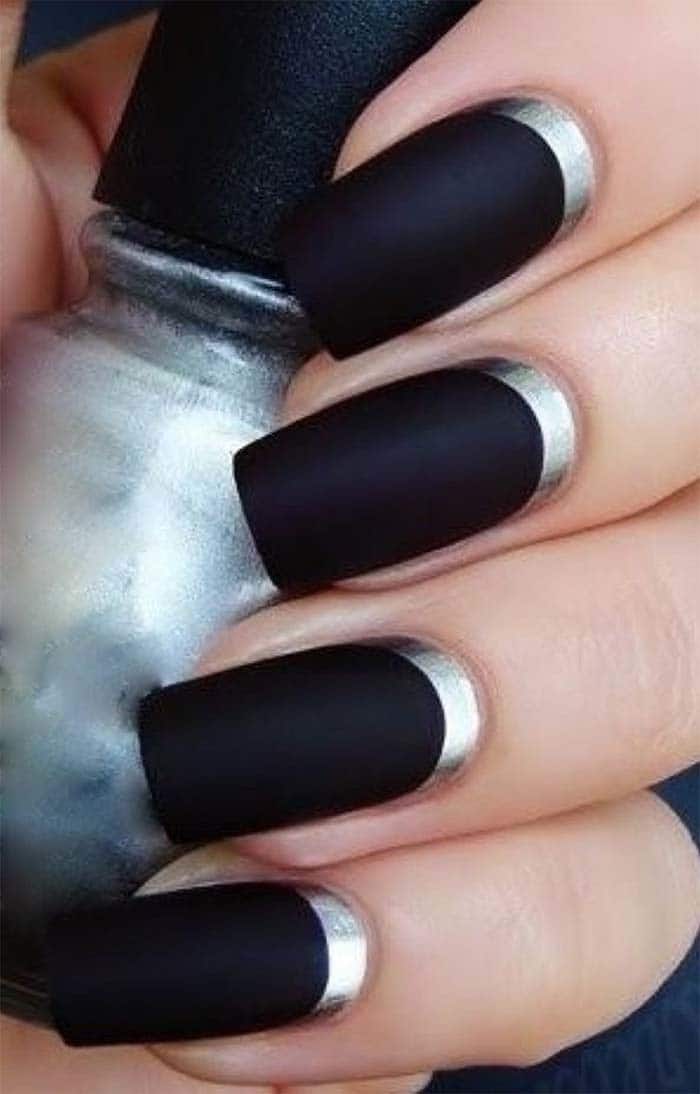 A base is an anchor, holding everything up and strong, it is the layer giving the whole body its shape and rigidity, and here a design based with a chrome polish. Just near the cuticles, a base channeling this design from plain to amazing. Above a matte black layer on your long squared nails lies a base of this metallic chrome polish, giving a modern appeal to your black and silver manicure.
#16. Black & Silver Caviar Style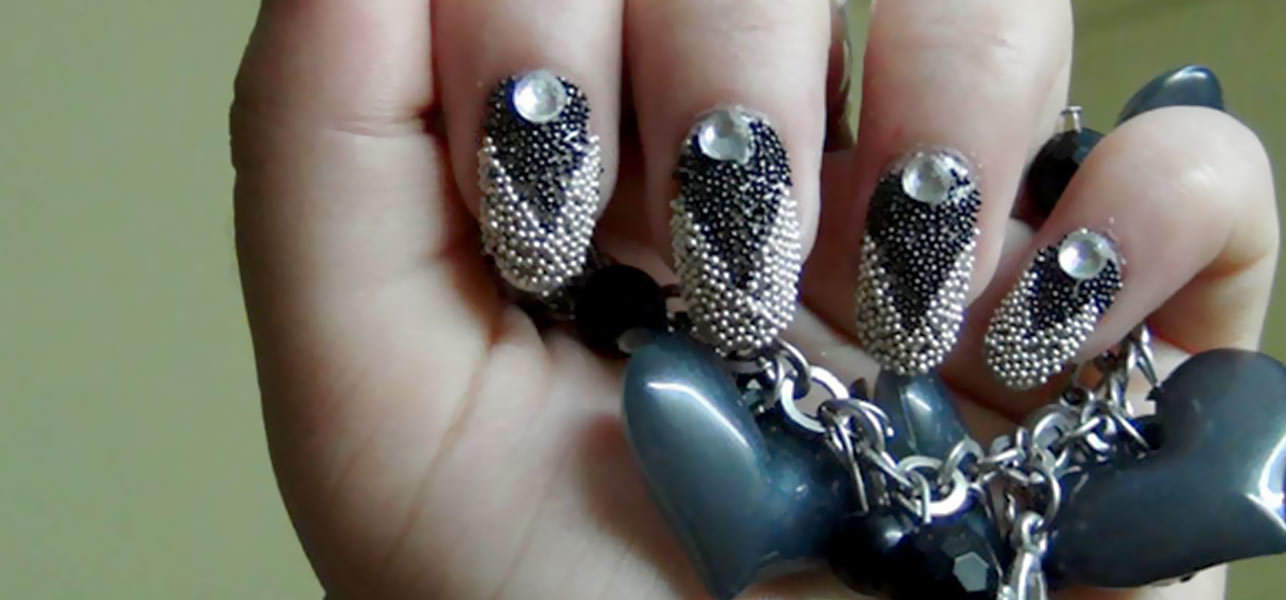 Just like in all those tales we've heard growing up, all those eye-patched wooden-legged pirates searching the seven seas and seven lands, to find that lost treasure in the deepest of seas, sailing from one island to another. These caviar black and silver nails are the treasure you've been looking for to get a gorgeous nail design that'll complement your fashion-loving appearance.
#17. Silver Stamped Black & Silver Nail Design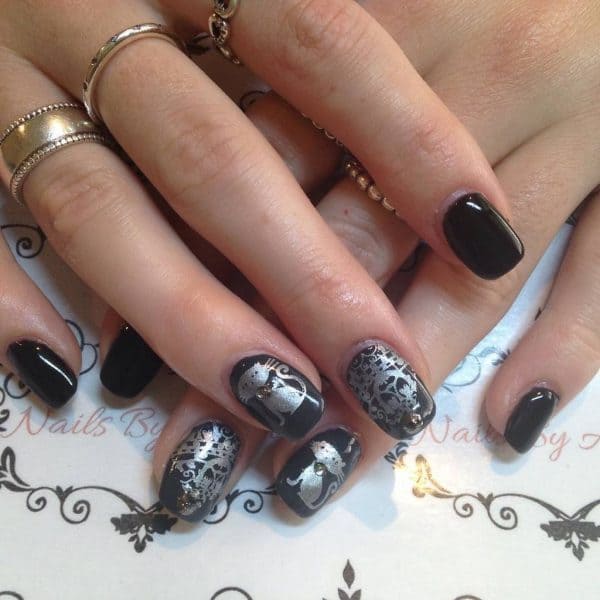 So your nails are all done with this simple coat of glossy black nail polish? And you're all ready to head out, start your day, and get done with your daily errands and responsibilities? If you believe you're busy and got no time for an extravagant nail design, nail stamps are your solution. Choose your favorite patterns from your nail stamps pallet to get a quick and easy stylish black and silver nail design.
#18. Black, White, & Silver Theme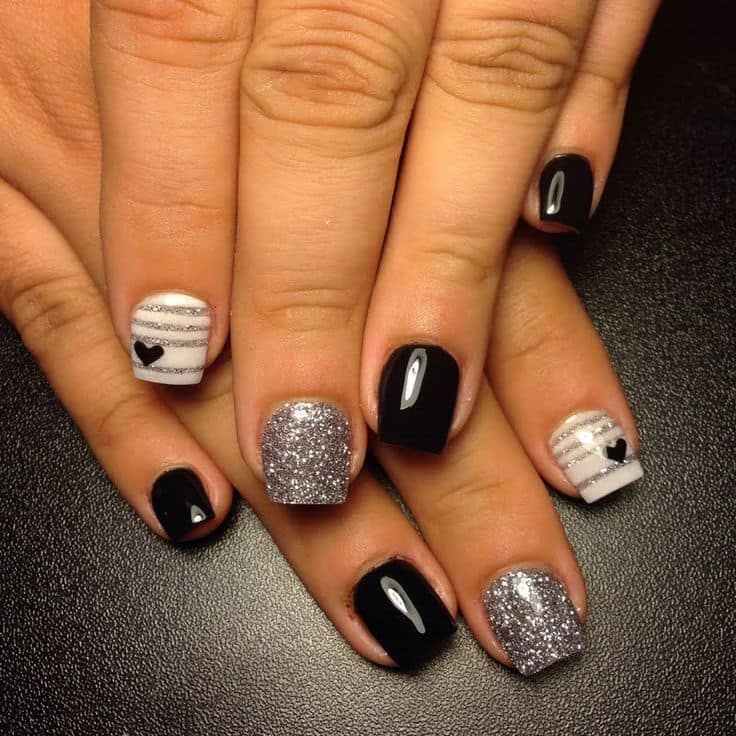 Express your love and adoration to glossy black shade and silver gradient one, with a third accent nail. The silver striped design on top of a fresh white coat, with the tinniest drawing of a heart.
Line Nails For You
#19. Creative Combo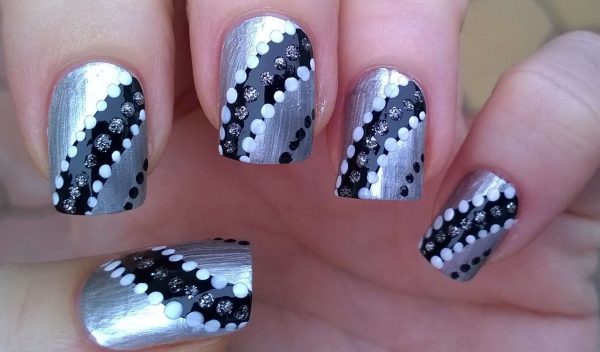 Polka dots in white, black, and silver glitter-infused within this silver and black coated nail design.With this design, you'll randomly find yourself waving your hands in front of the crowds subconsciously to show off your attractive nails.