Doing your own nails can be so therapeutic! It's that "me" time when you can do something nice for yourself and relax. If you enjoy doing your nails, we have all the inspo you need to create statement designs.  We sourced some easy DIY manicures that everyone can replicate at home. Scroll down for gorgeous nail art that doesn't require salon help.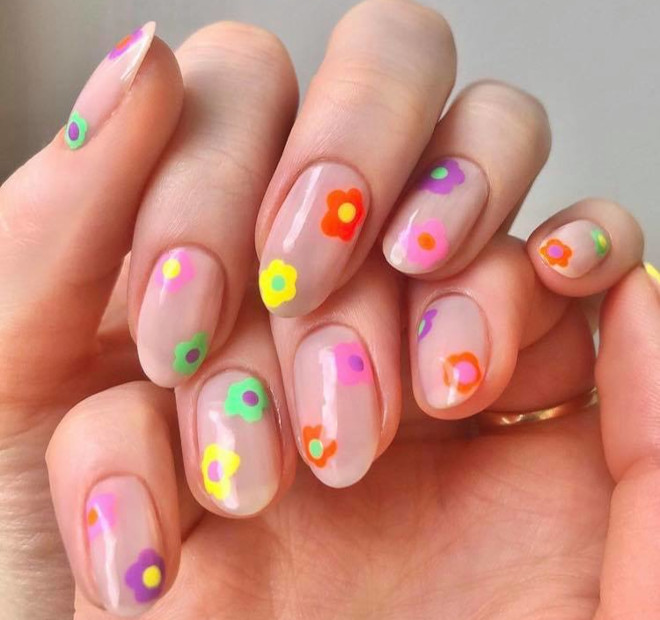 Bring summery vibes into your look with this gorgeous floral nail design. You can pick different nail polishes to create a multicolored nail art or use two hues for a more neutral effect.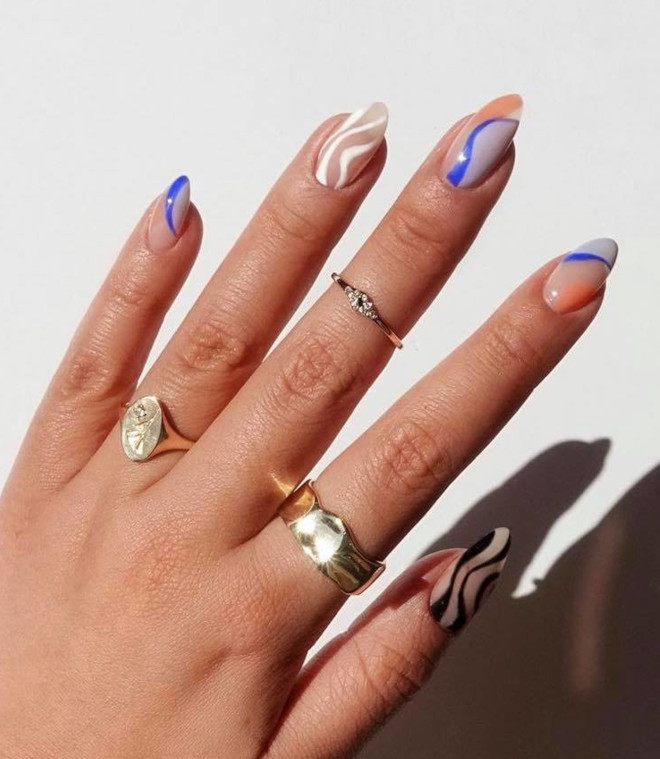 This abstract nail design will make your tips look like you've spent hours at the salon. You can paint these elements with a free hand. It doesn't have to look the same!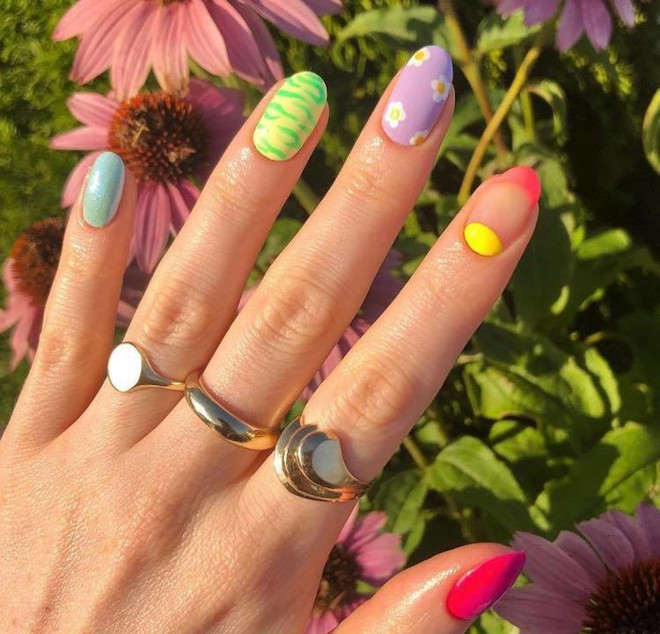 Mismatched manicures are hot RN! This nail art allows you to experiment with different designs on each nail. You don't have to spend hours deciding which mani to get next. You can use each nail as a canvas for a design that you like.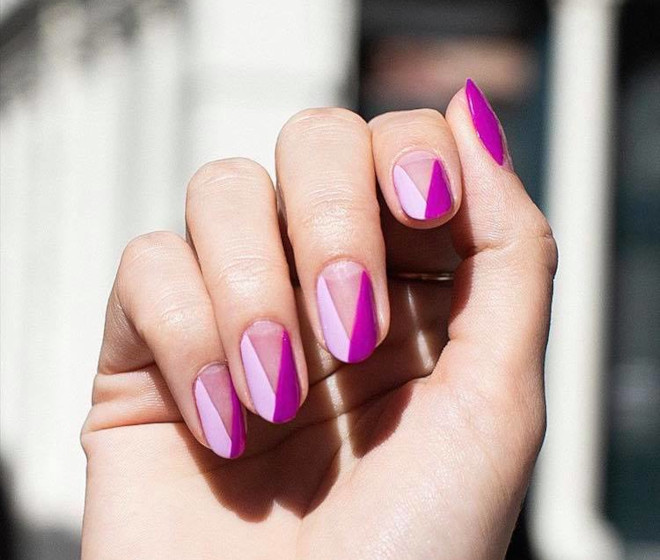 Reinvent the classic French manicure with this two-toned geometric design. The French tips aesthetic is insanely popular especially in the form of modern variations like this one.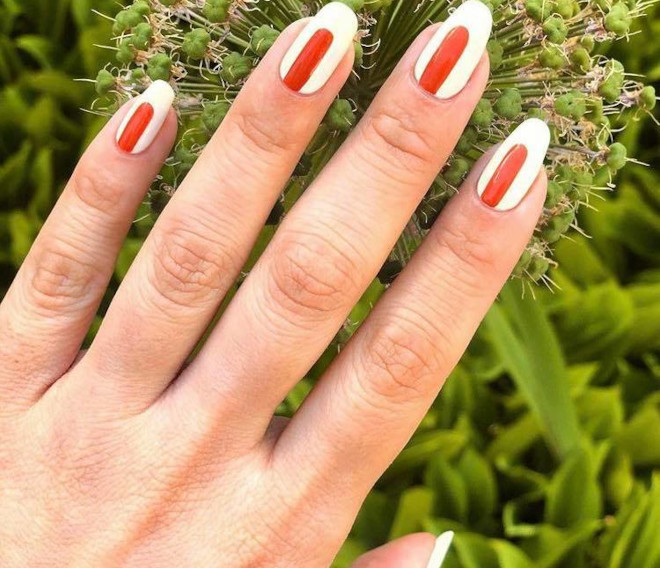 Spice up a one-color design with a pop of color. You can create multiple easy DIY manicures by adding extra elements to your plain-colored tips.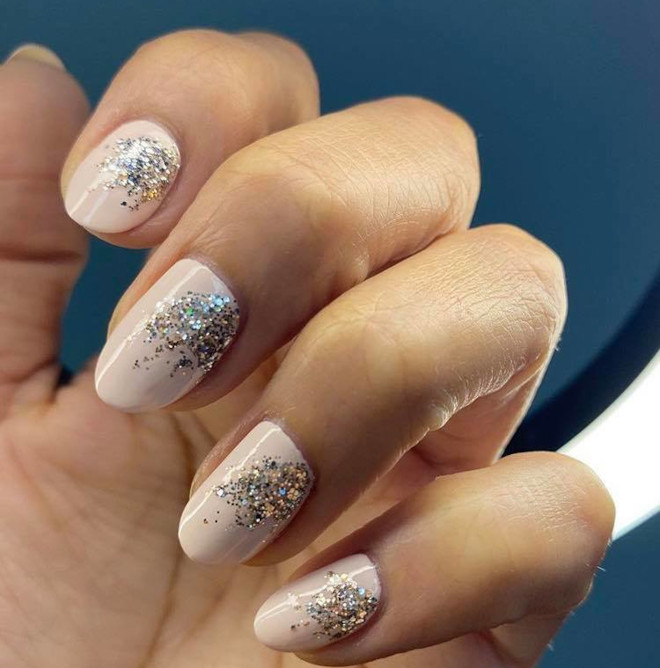 Here is another of the DIY manicures that you can replicate on one-color design. You can start with any base color that you like and add the glitter accents to elevate the simple look.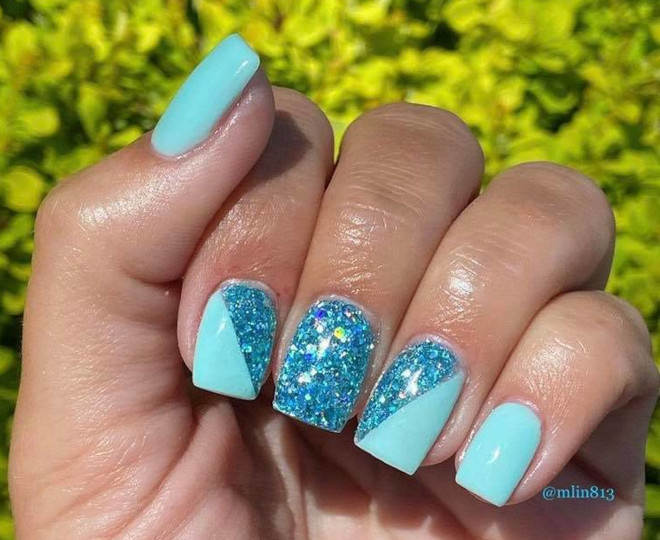 Glitter is a game-changer for simple DIY manicures. Adding sparkes can take the look from basic to glam with minimum effort.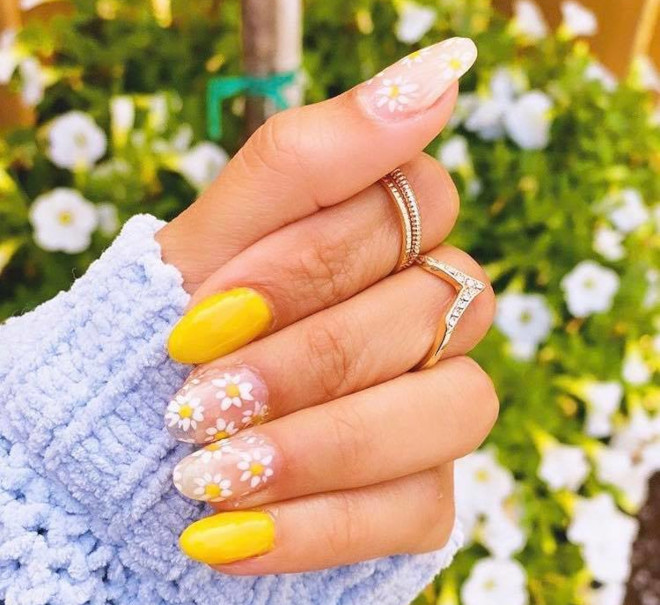 This vivid nail design will get all eyes on your tips. Clear details are a huge trend that you can easily incorporate in your DIY manicures. For instance, paint cute flowers on your bare nails and cover the design in clear nail polish.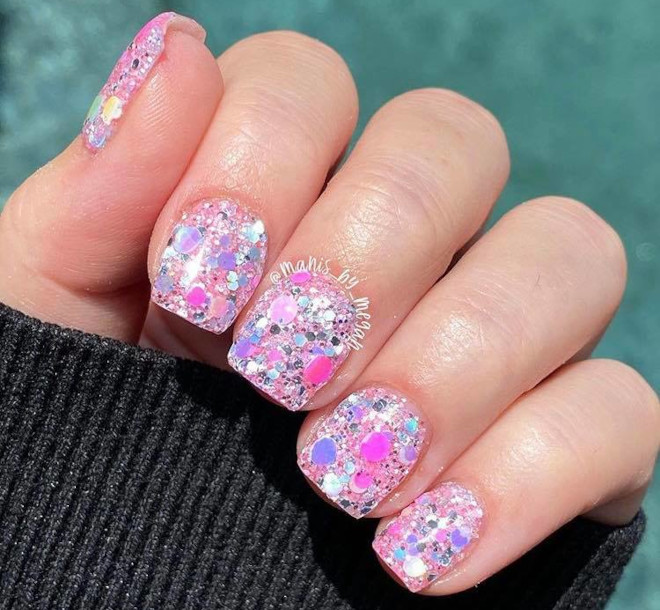 Get a chunky glitter nail polish to replicate this easy nail art. Although it's a one-nail-polish design, the sparkles give it a more intricate look.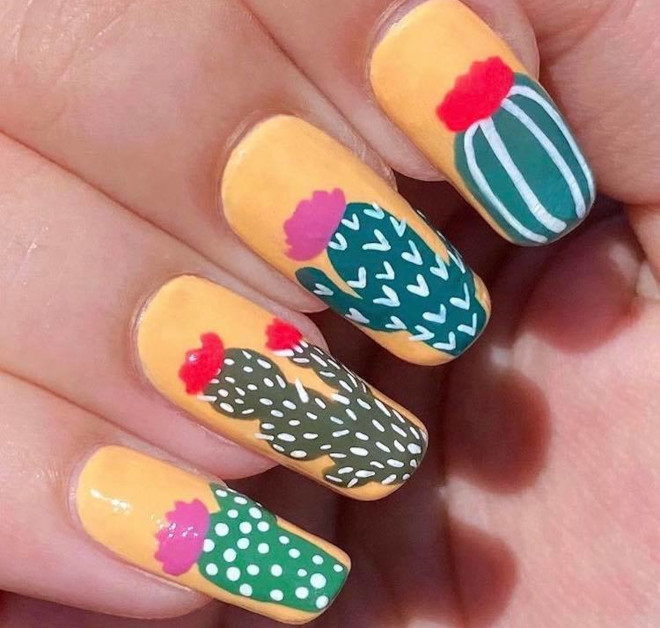 You can create diverse DIY manicures on long nails. Use the extra space to experiment with drawings and colors. For instance, this cute cactus-themed nail design is easy to recreate and fun to wear!