Give a nod to the Halloween festival by upgrading your nail art and hairstyle. Explore creepy DIY patterns and fun Halloween nail art ideas here that can help you look Halloween-ready. From spider webs, spooky characters, evil eyes to scarecrows, choose any nail art according to your preference from our gallery of images. From skeletons and 3D designs to spider webs and faux talons, you can create an array of wacky designs to celebrate the creepy Halloween festival. You can even play up your nail mani by painting peppy critters on them with the help of gel. Check out exciting Halloween nail art ideas here.
Mind-blowing Halloween Nail Art Ideas
Smoky Nails: Take your nail mani to a new level this Halloween season with an eerie mirror and smoky effect.
Green with Envy: Not only your face makeup but even your nail art should scream green this festival. Rock your verdant green ghoulish nails with style this Halloween.
Pretty Pumpkin: Have a pumpkin painted on one of your nails and have the rest of them covered with orange glimmering polish.
Spider Web: Uplift the dimension of your mani by creating amazing spider web with black polish and striping tape.
Quirky Nail Art that is Worth a Try
Roaming Eyeballs: Create chic mani showing light blue iris and cover the rest of the nails with splashes of red paint.
Bleeding French Tips: Have all your nails painted with a 'UV base polish' to make it glow at night. Cover the tips with strokes of blood red nail polish.
Skull candy: Skull candies are popular during the Mexican celebration for the dead. The colorful spooky motifs can work well for Halloween as well.
Faux Talons: You can avoid filing your nails to sharp points by playing with color. Use a nude-colored base and paint a black triangle over each one of them.
Get inspiration from the amazing Halloween nail art designs here and rock your manicure with style this Halloween.
Adorable Red and Black Nail Art for Long Almond Style Nails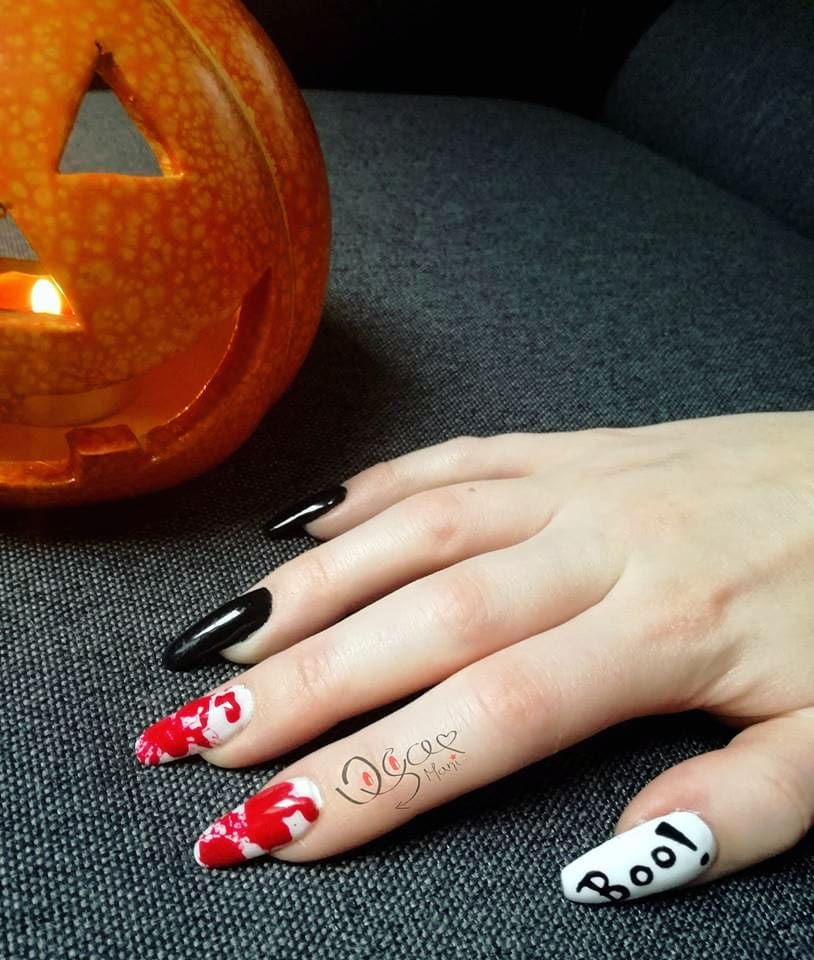 Amazing Cage Inspired Nail Art Design for Girls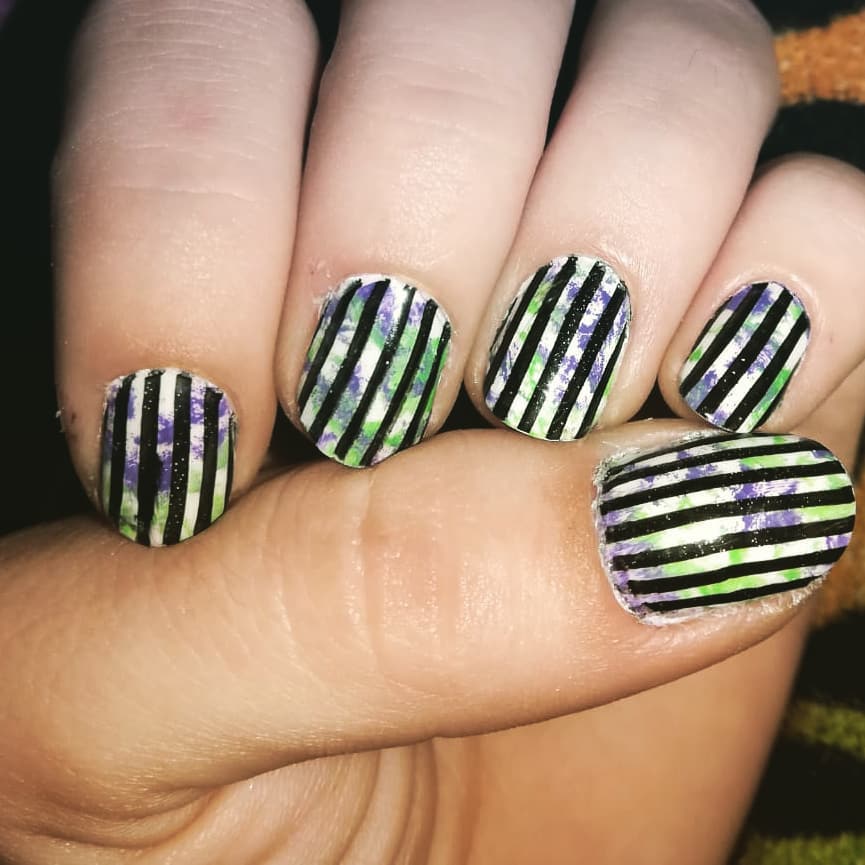 Awesome Spider Web Bat Design Cute Nails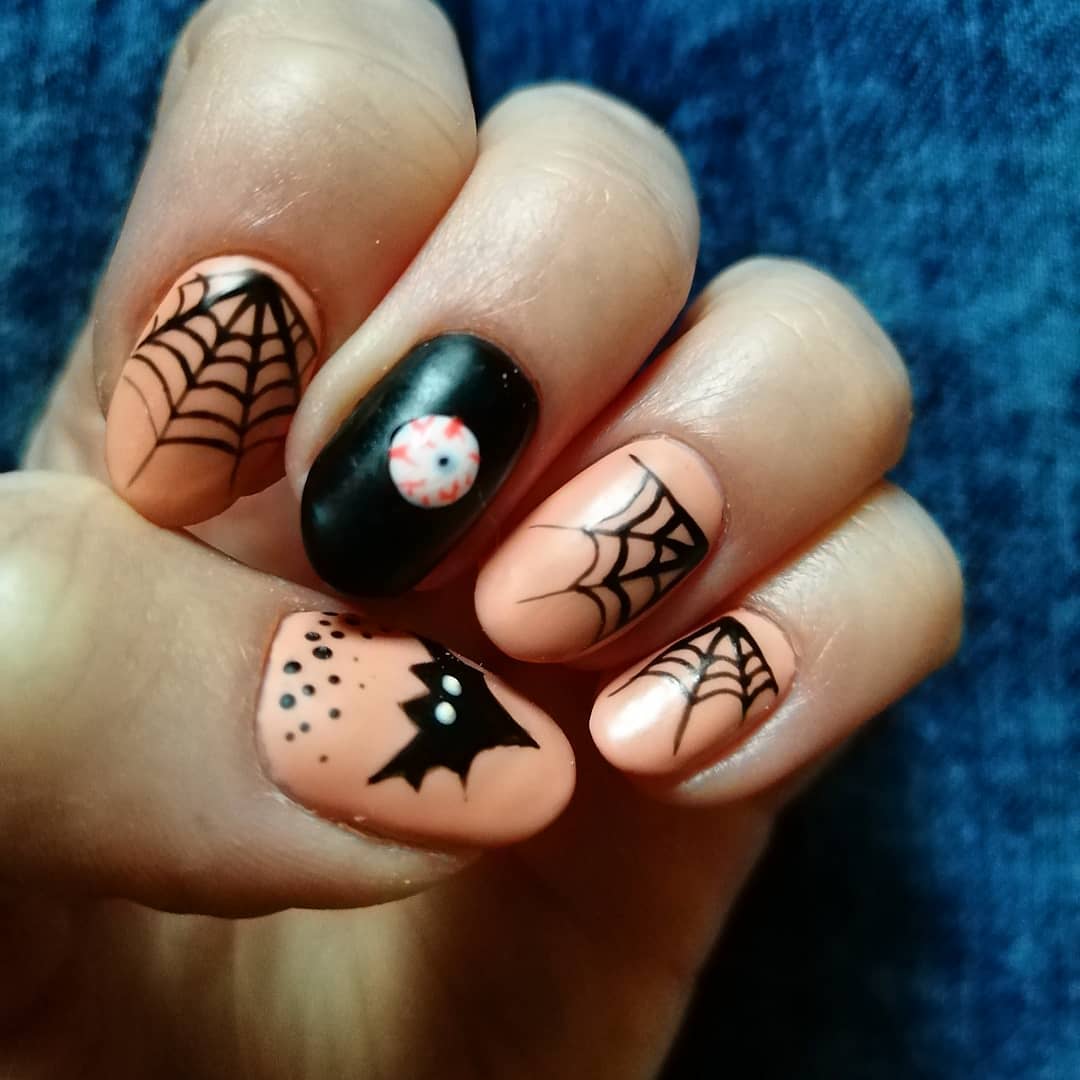 Bat and Spider Web Design Blue Nails for Halloween Party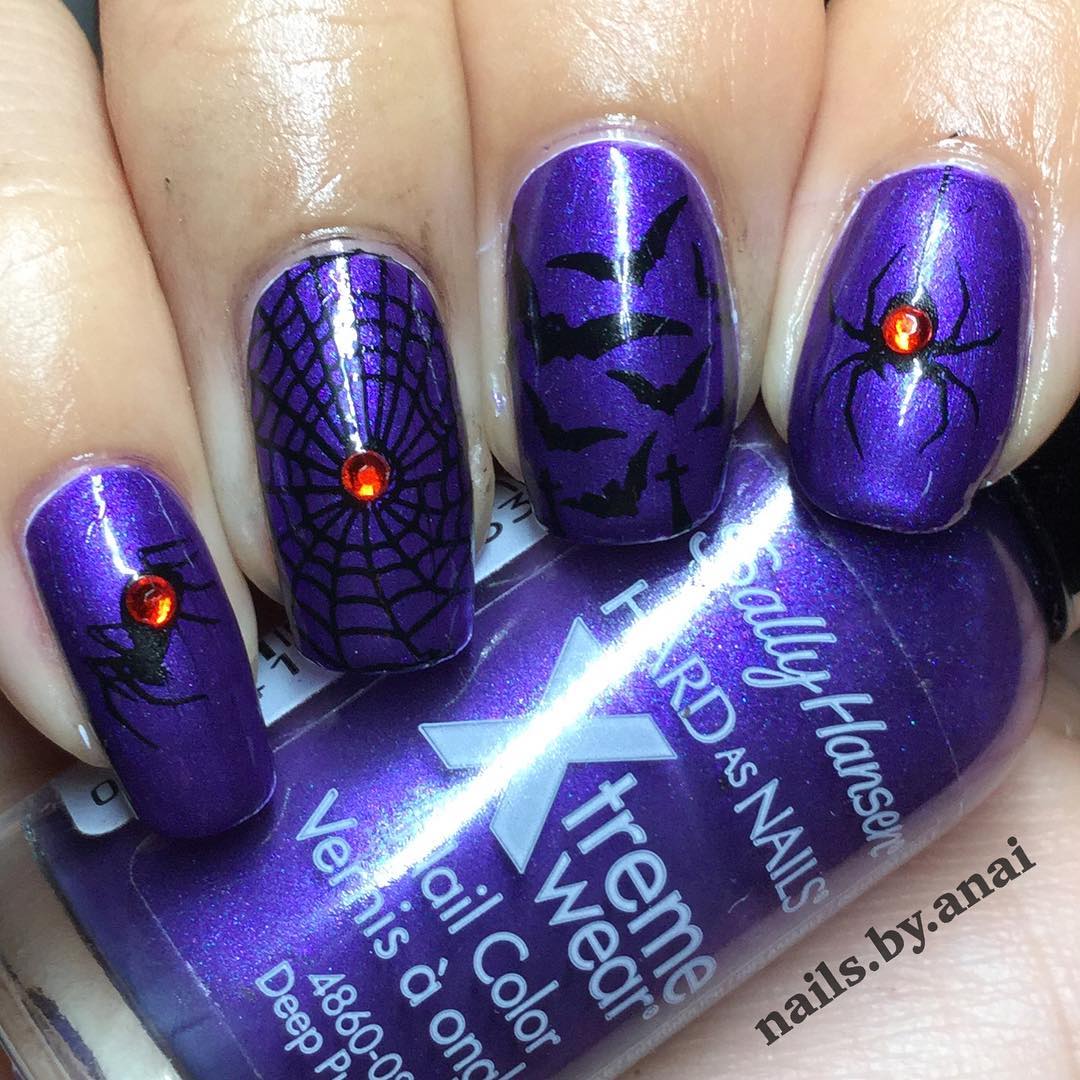 Beautiful Black Nails with Cat Moon and Quote Printed Nail Art Design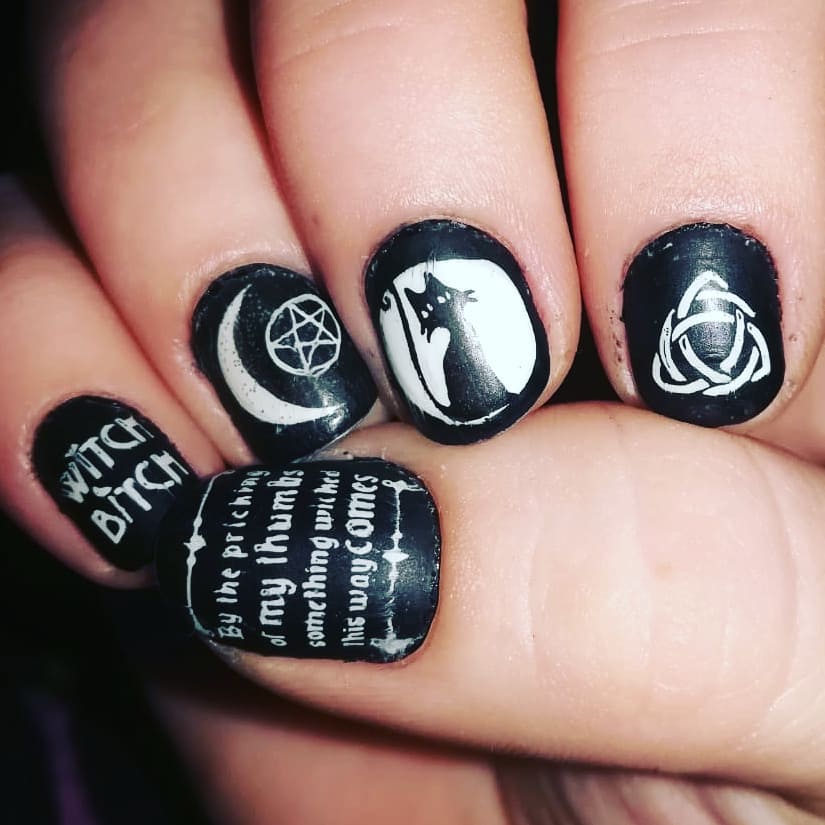 Blood and Bats Flying Showing Perfect Nail Art for Girls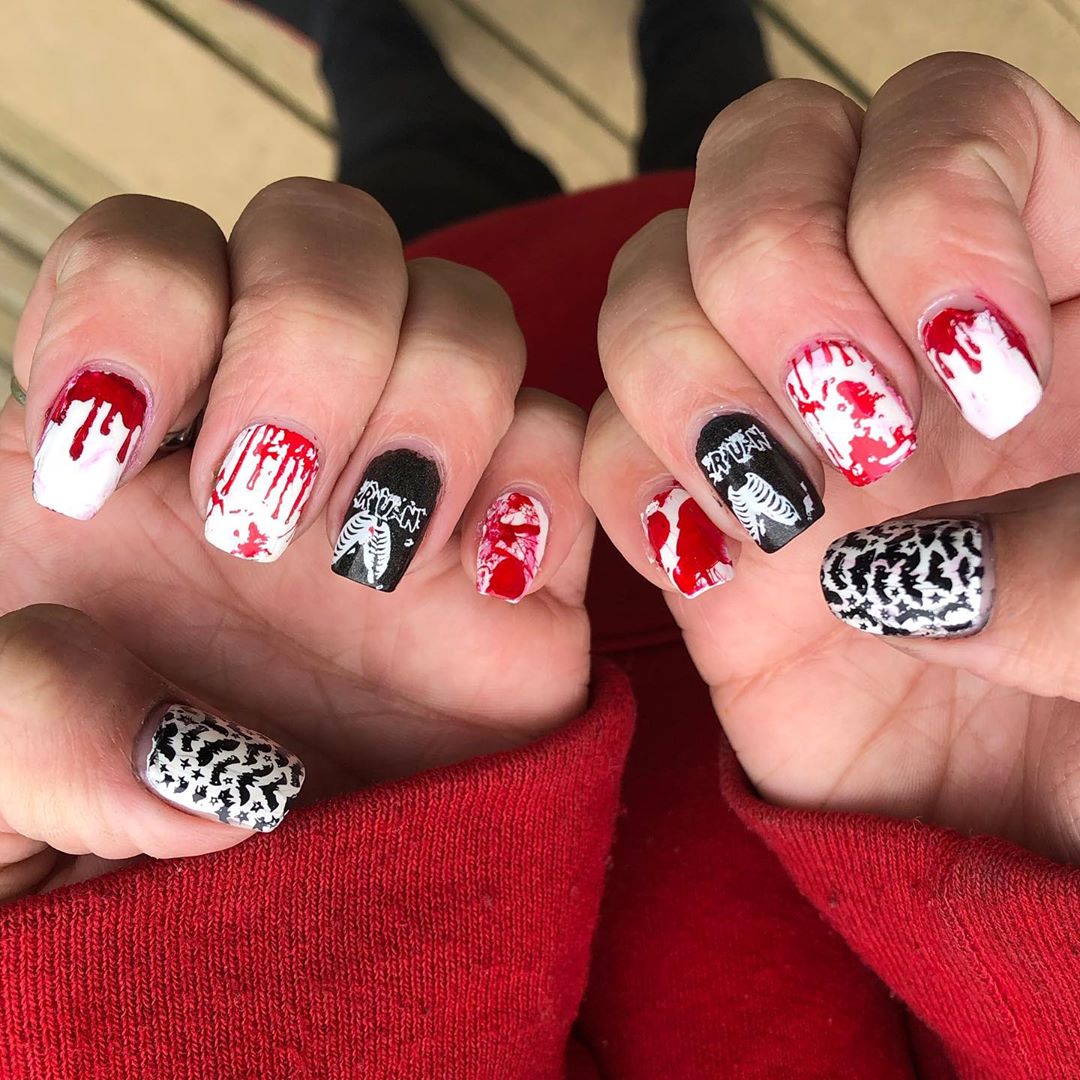 Creative Nail Art Design for Long Square Nails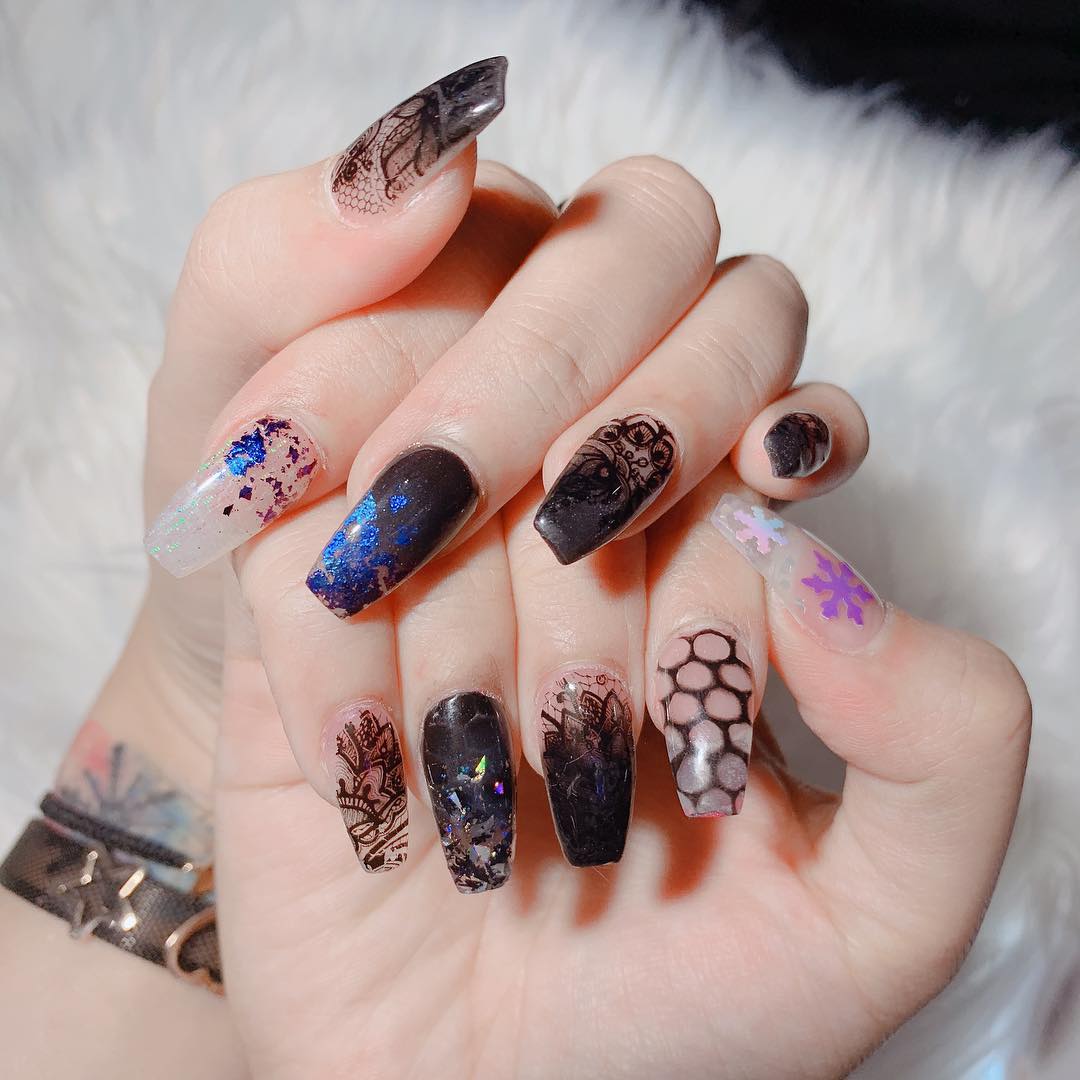 Creepy Stiletto Red Nails with Black Tips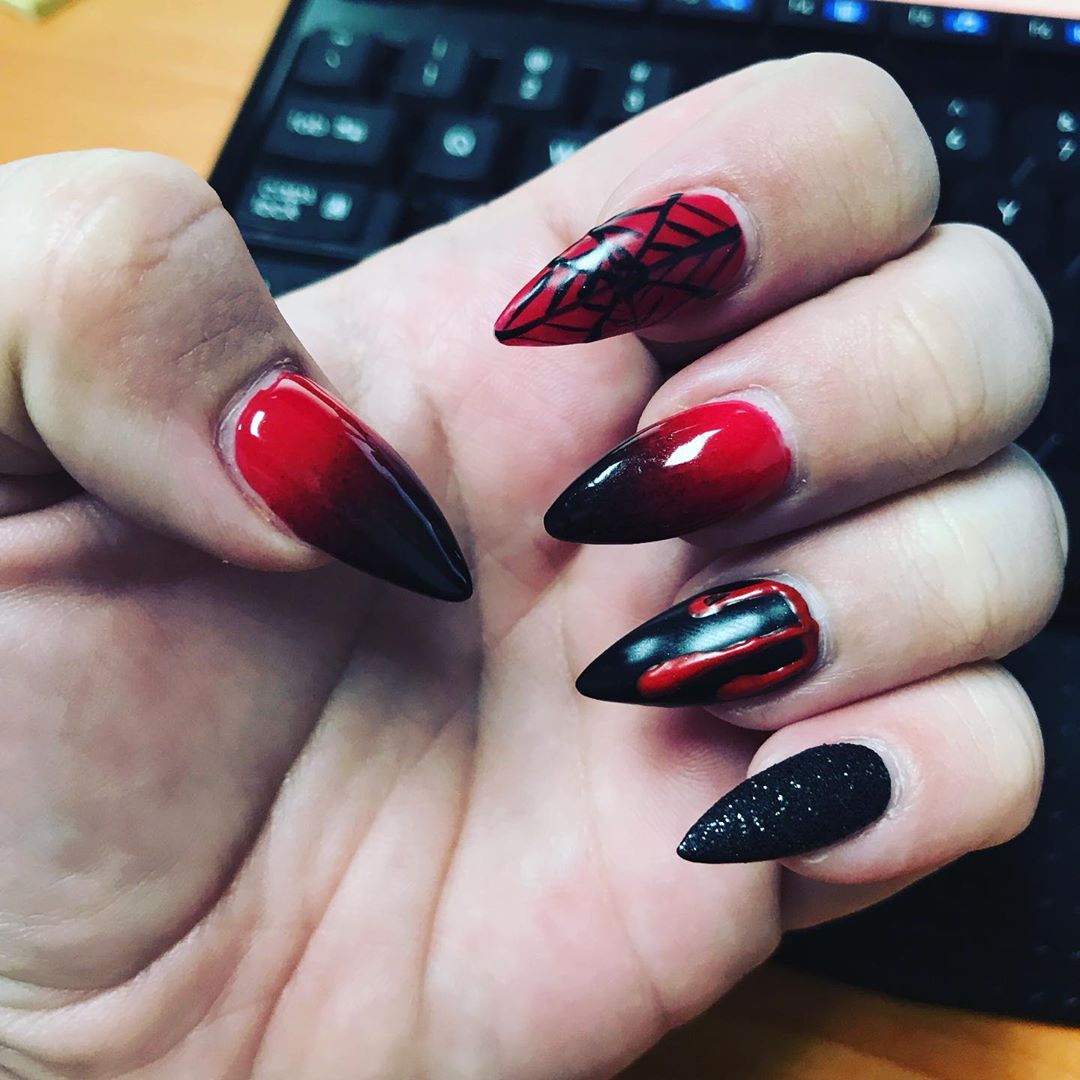 Cute Black and Orange Small Nails with Spider Nail Art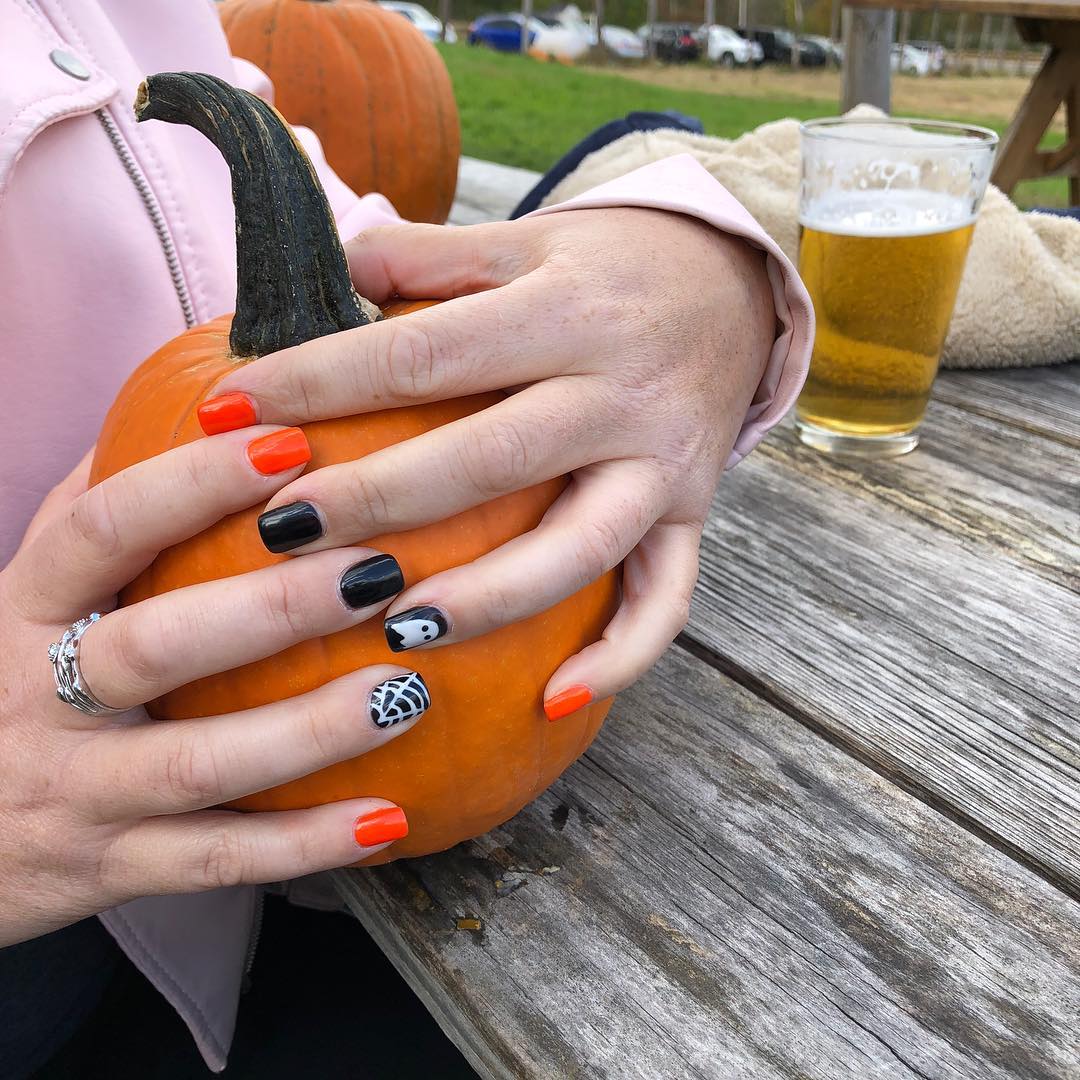 Danger Sign Showing Nail Art for Short Nails
DIY Nail Art for Long Square Nails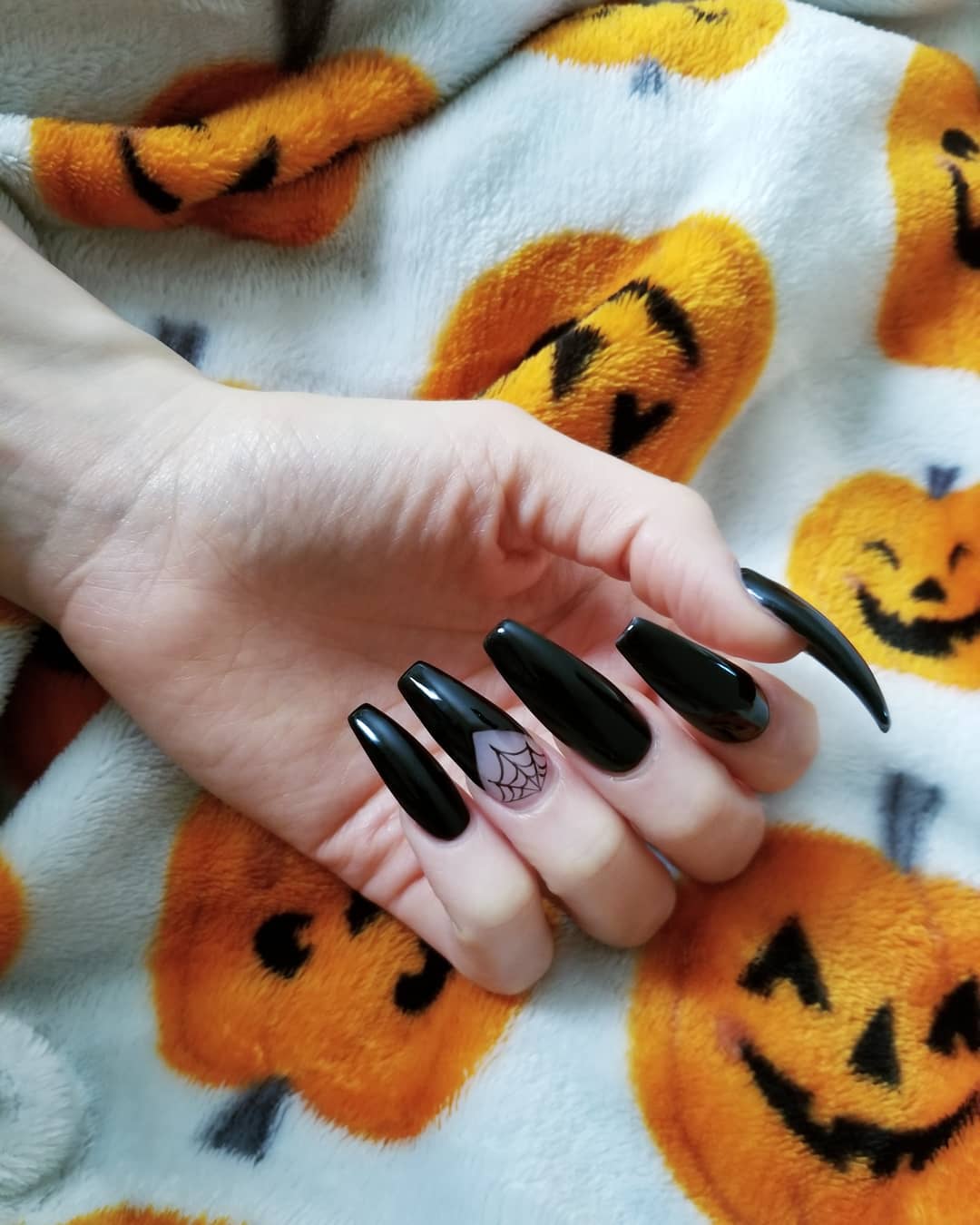 Easy DIY Black Nails with Spider Design Nail Art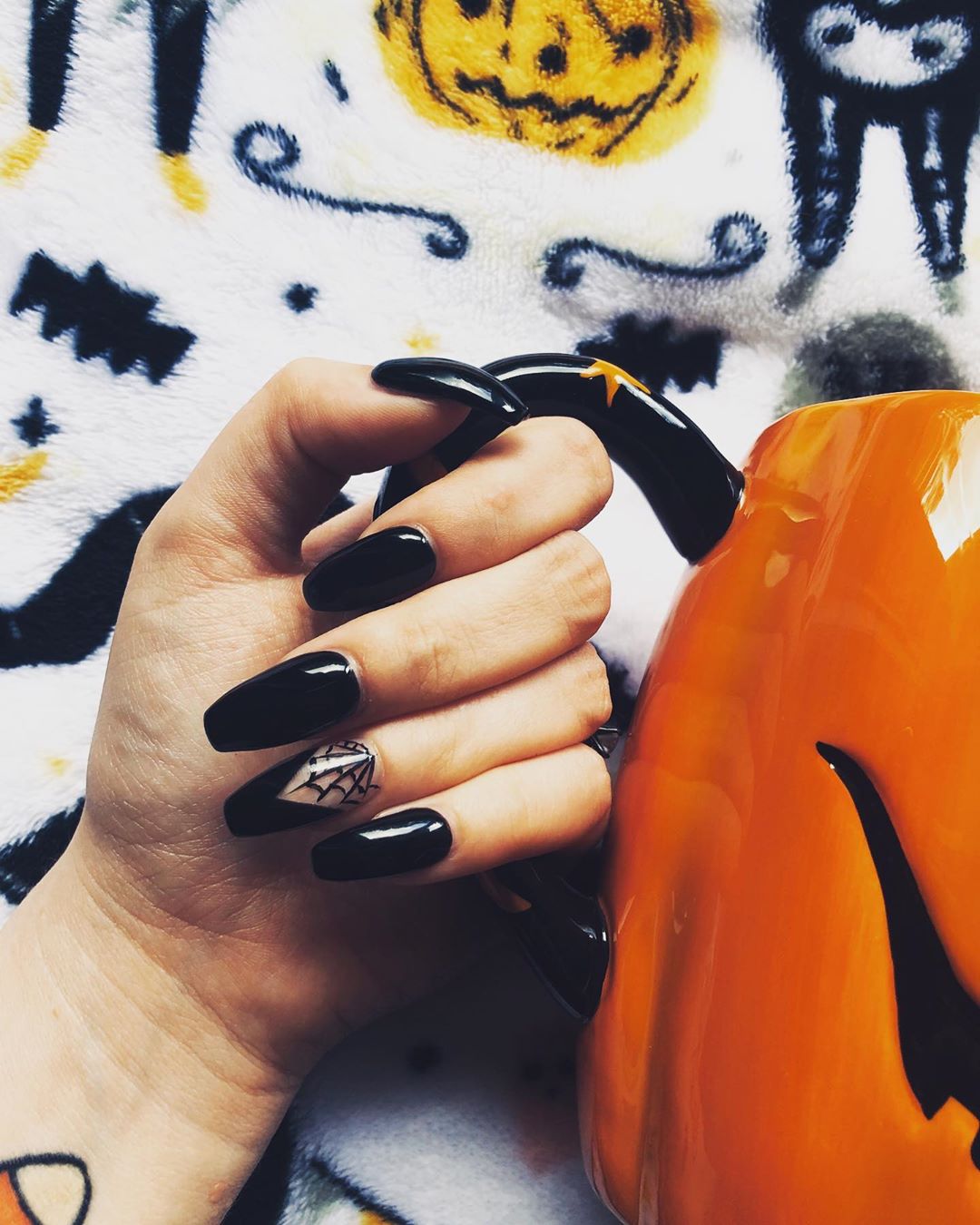 Eye Balls and Eye Balls Design Nail Art for Long Nails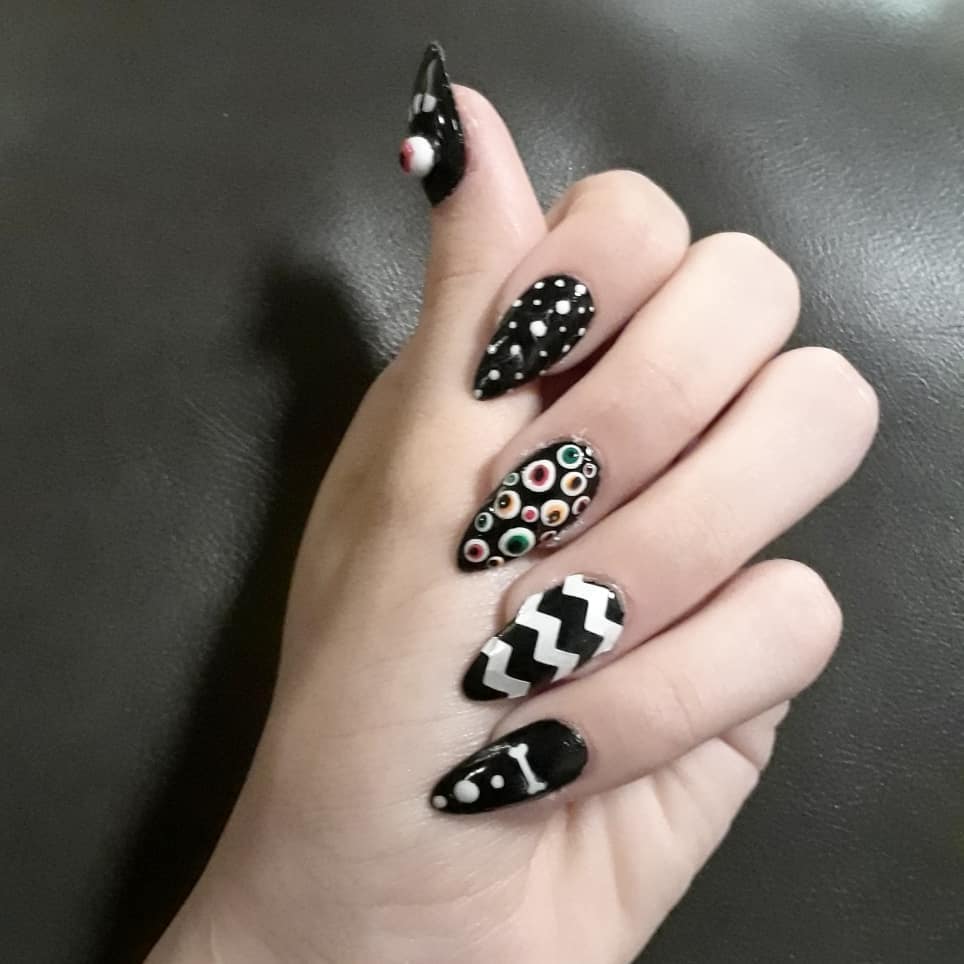 Funky Cartoon Design Halloween Nails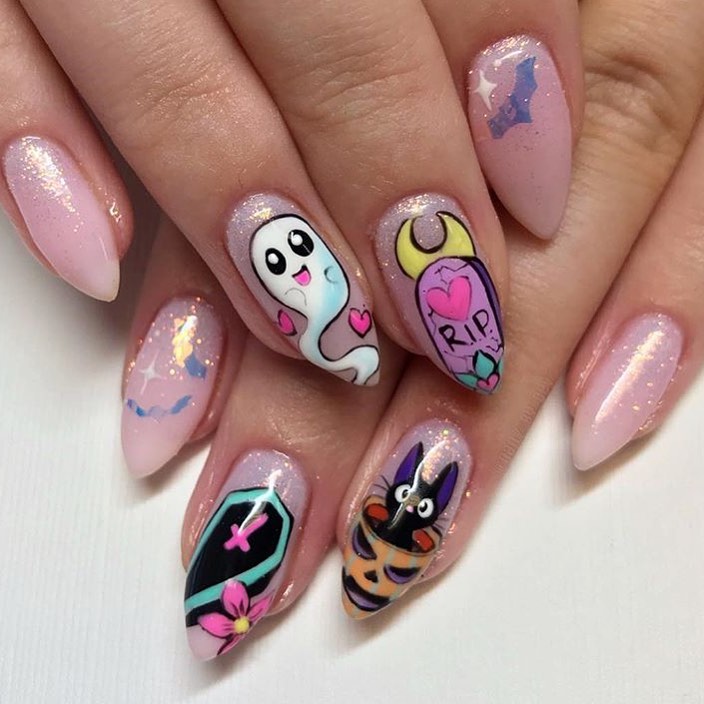 Ghost and Spider Design Beautiful Nails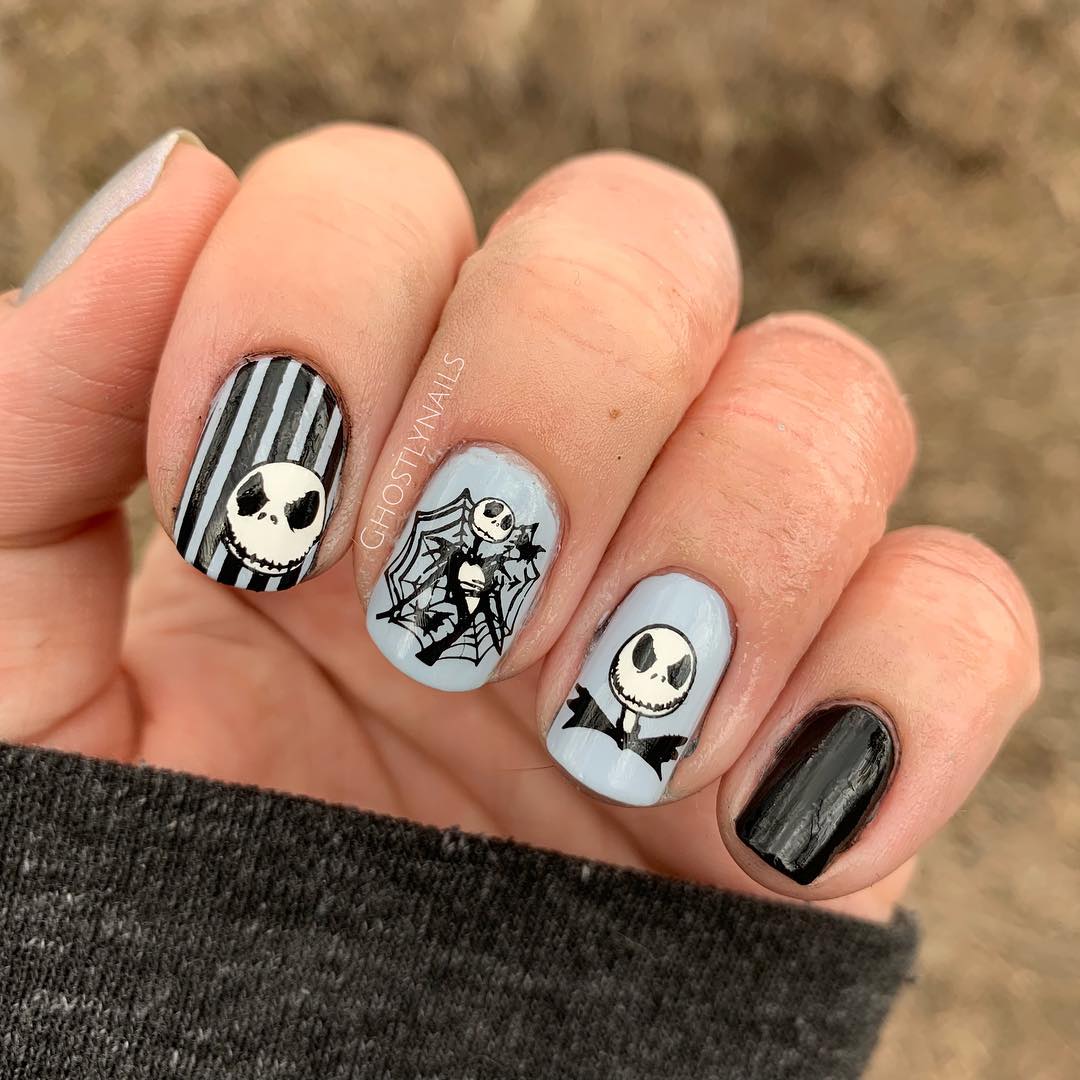 Golden Spider Web Design Black Stiletto Nails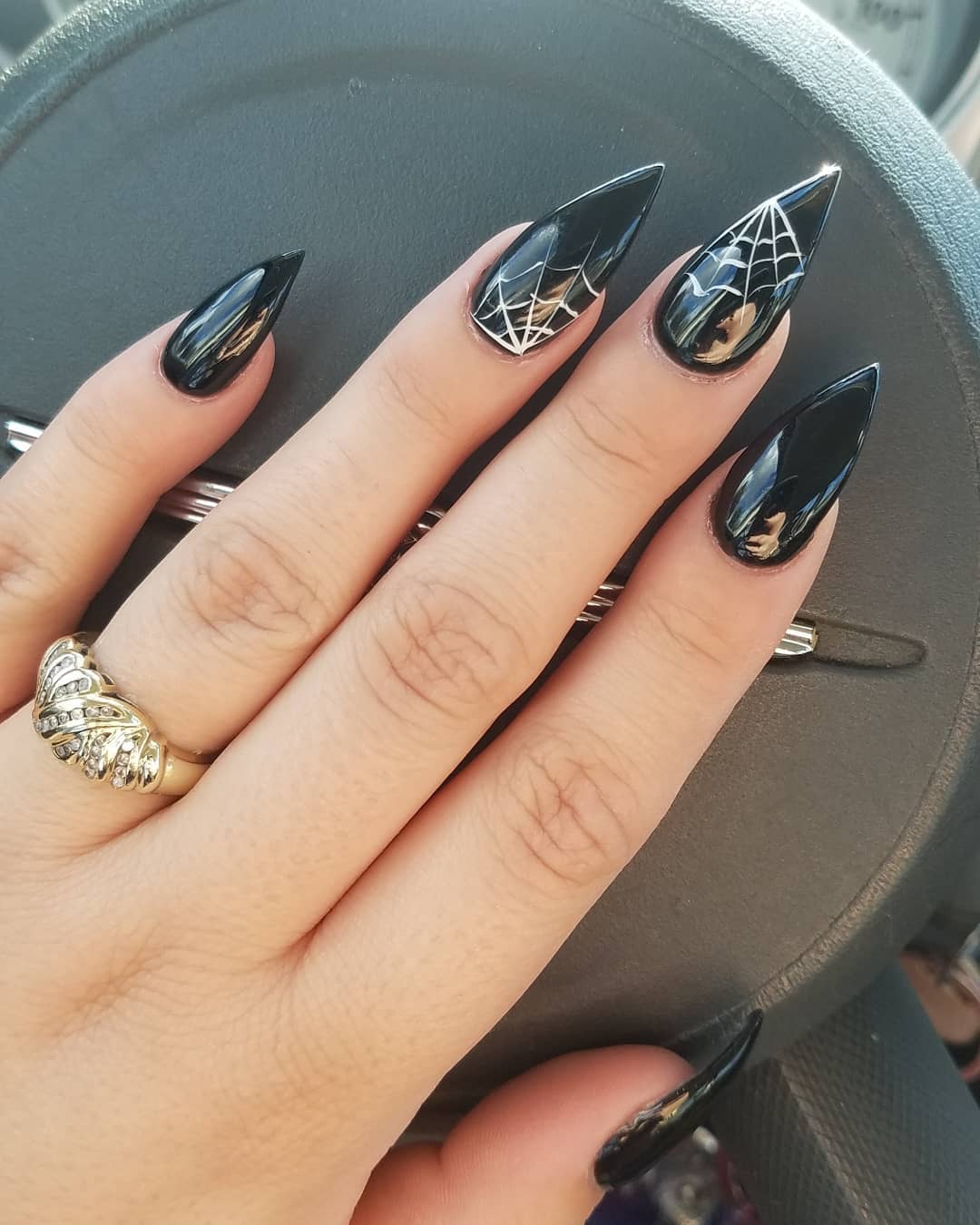 Haunted Halloween Ghost and Monsters Painted Nail Art Design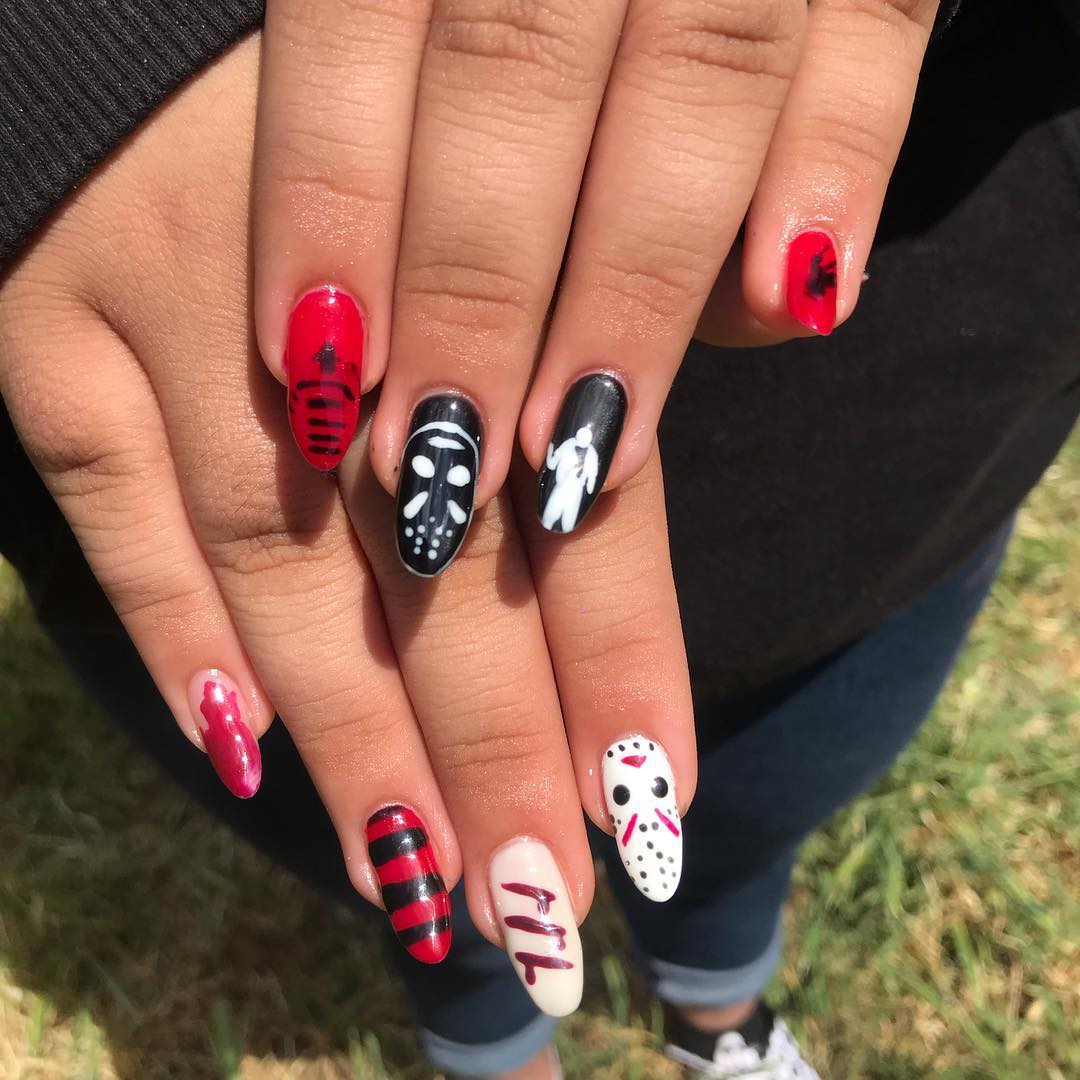 Jack-O-Lantern Nail Art for Stiletto Nails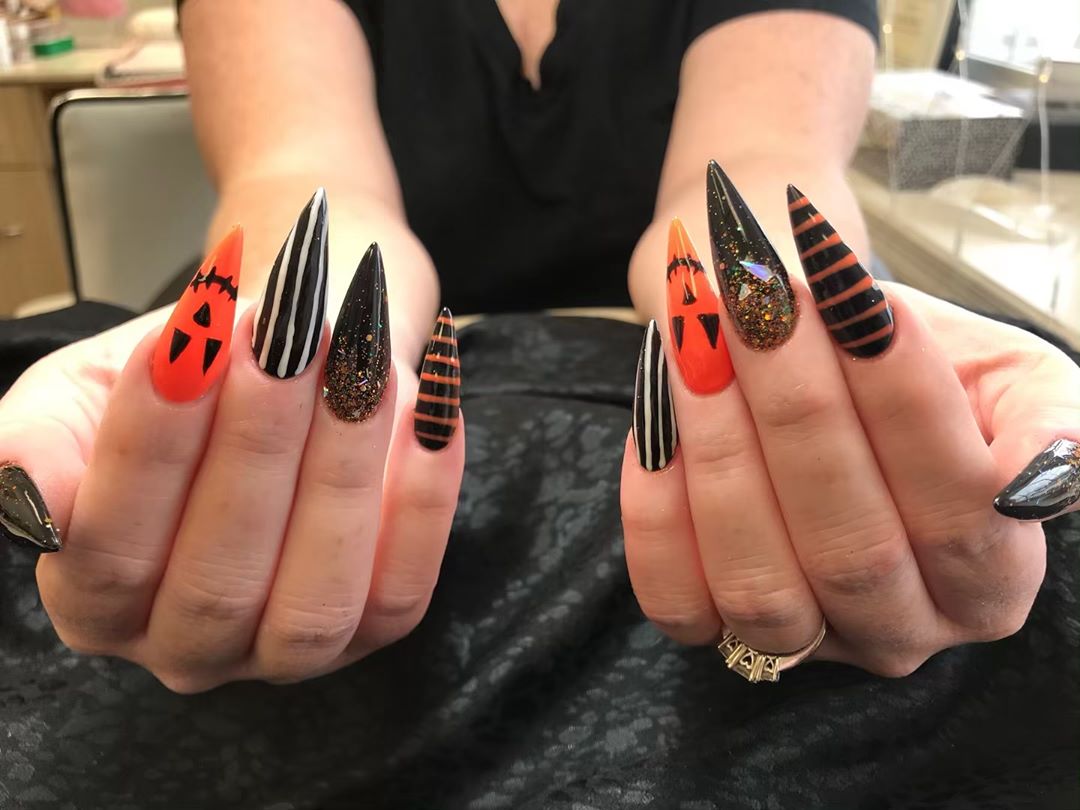 Lady Bug Design Black Long Nails for Halloween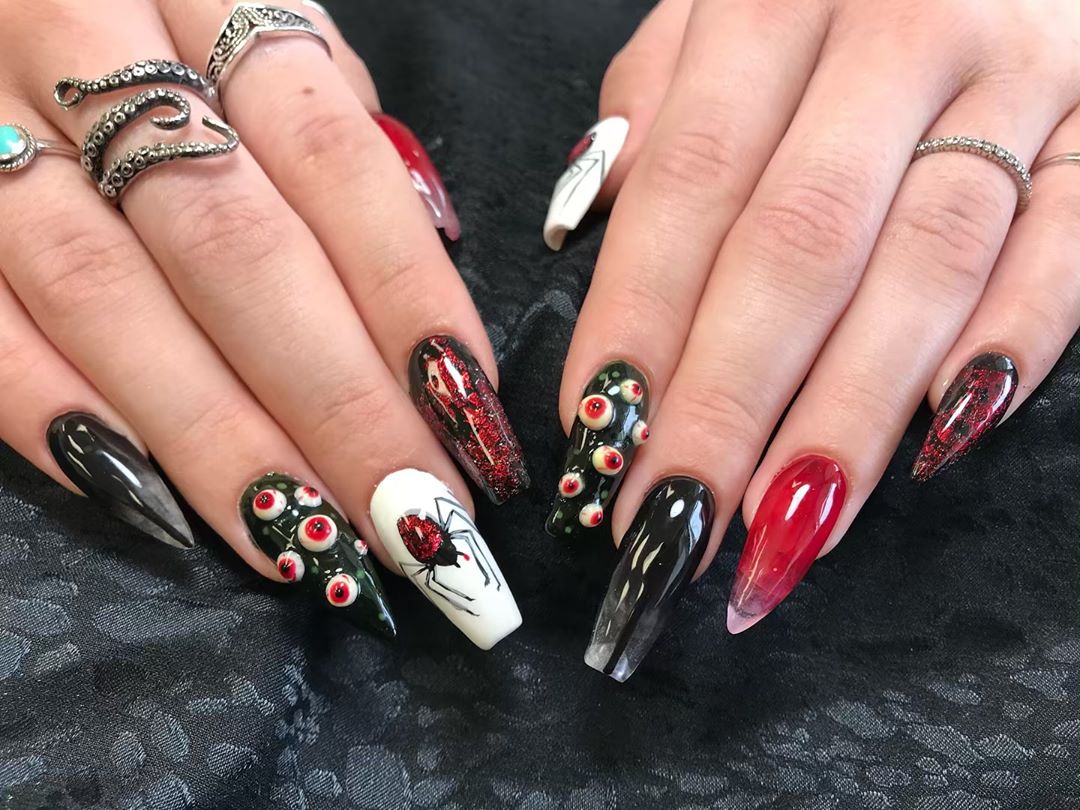 Lipstick and Bats Design Blue Nails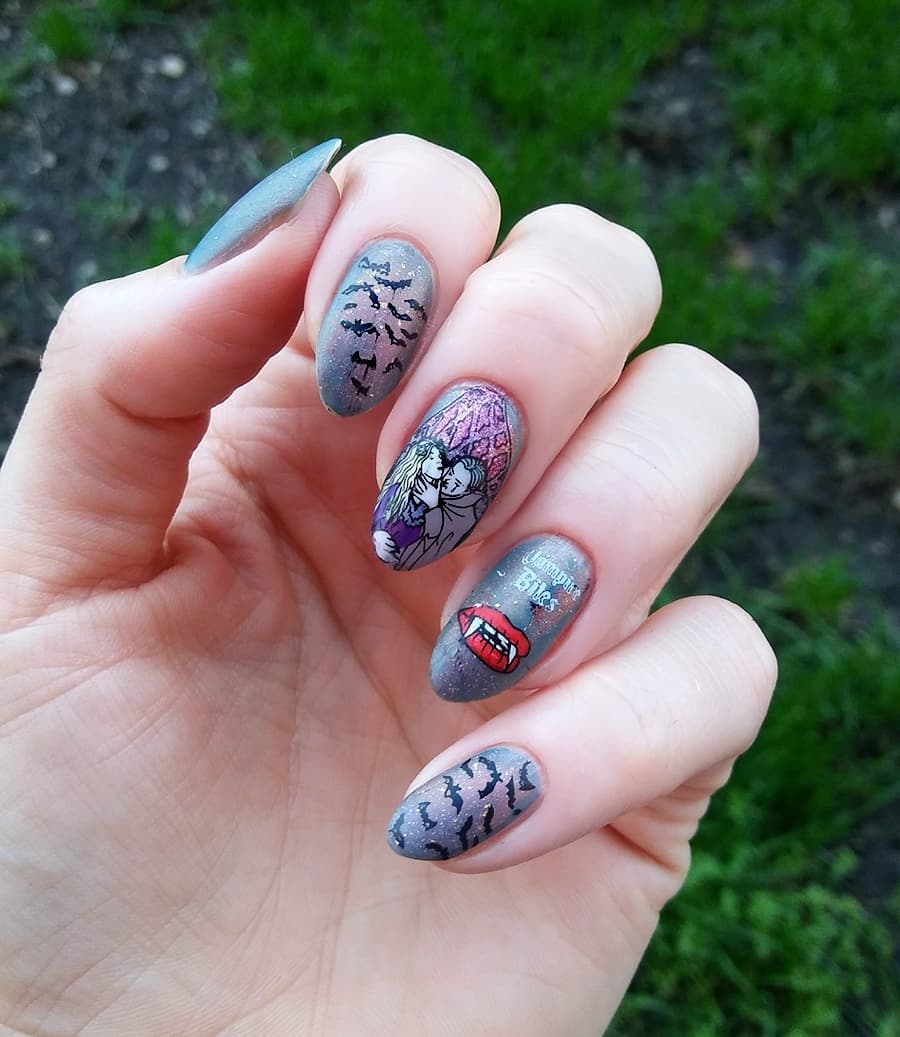 Long Stiletto Nails with Rhinestone Decorated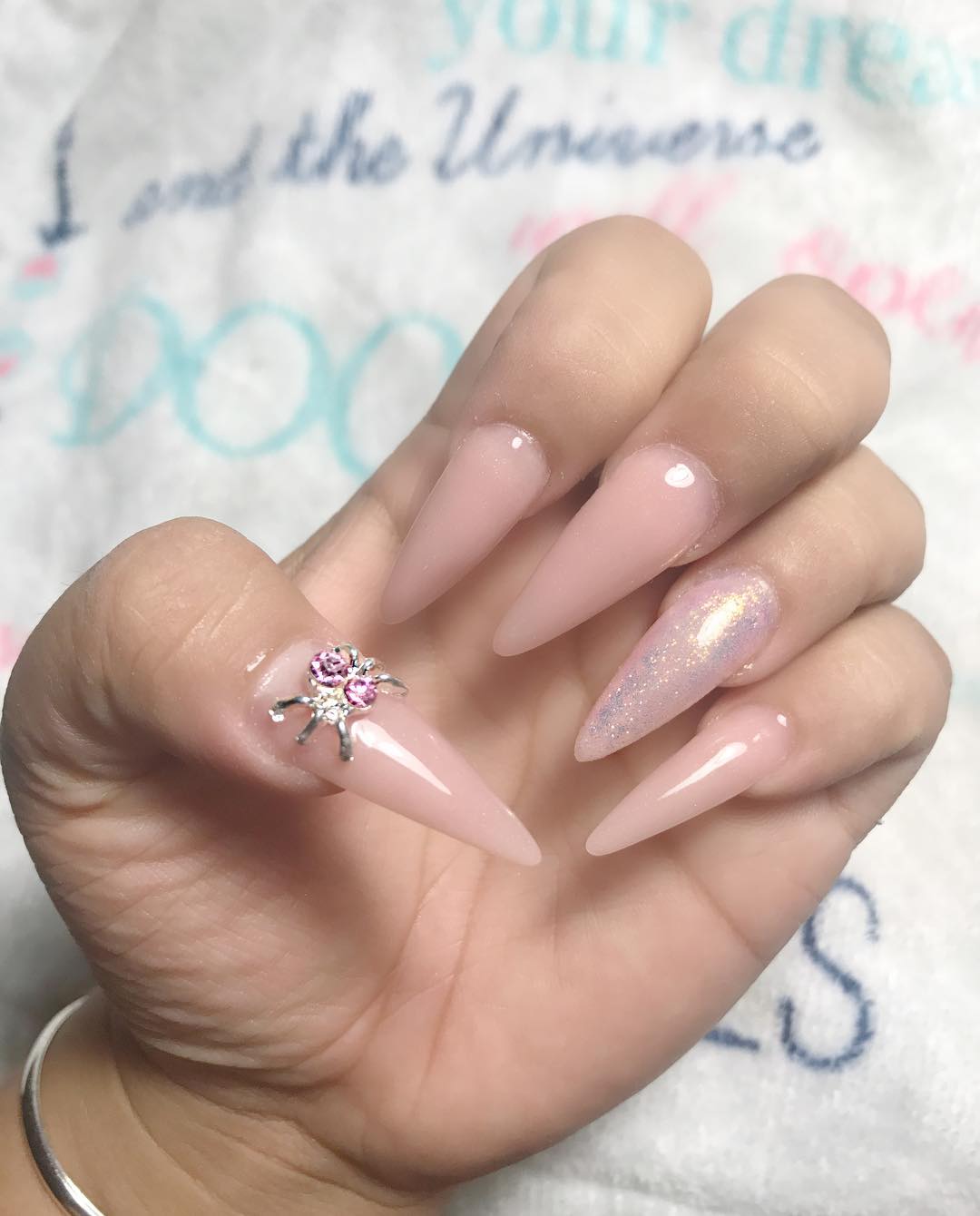 Moon Bats and Painted Words Nail Art for Long Nails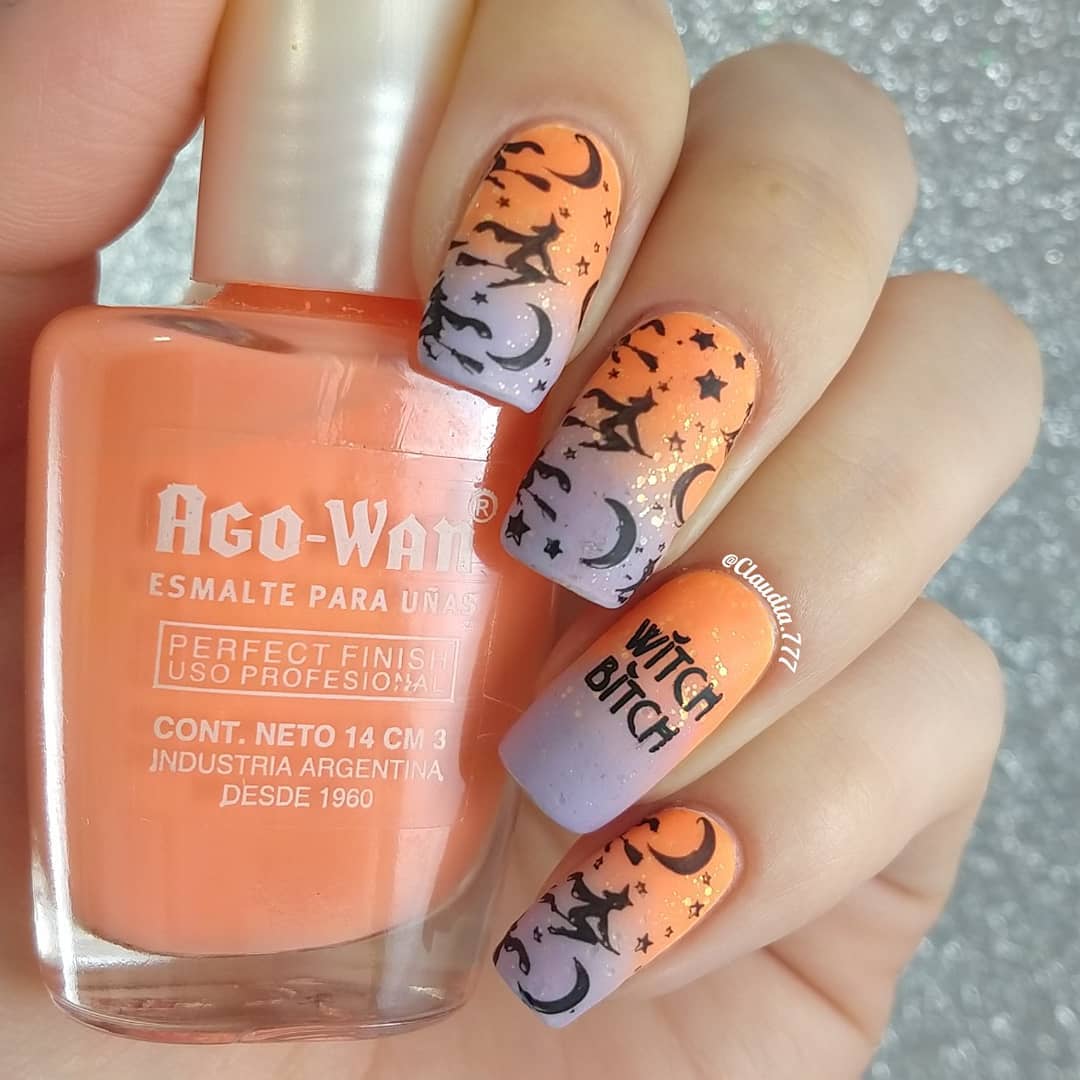 Perfect Nail Art Design with Tomb Ghost and Spider Web Design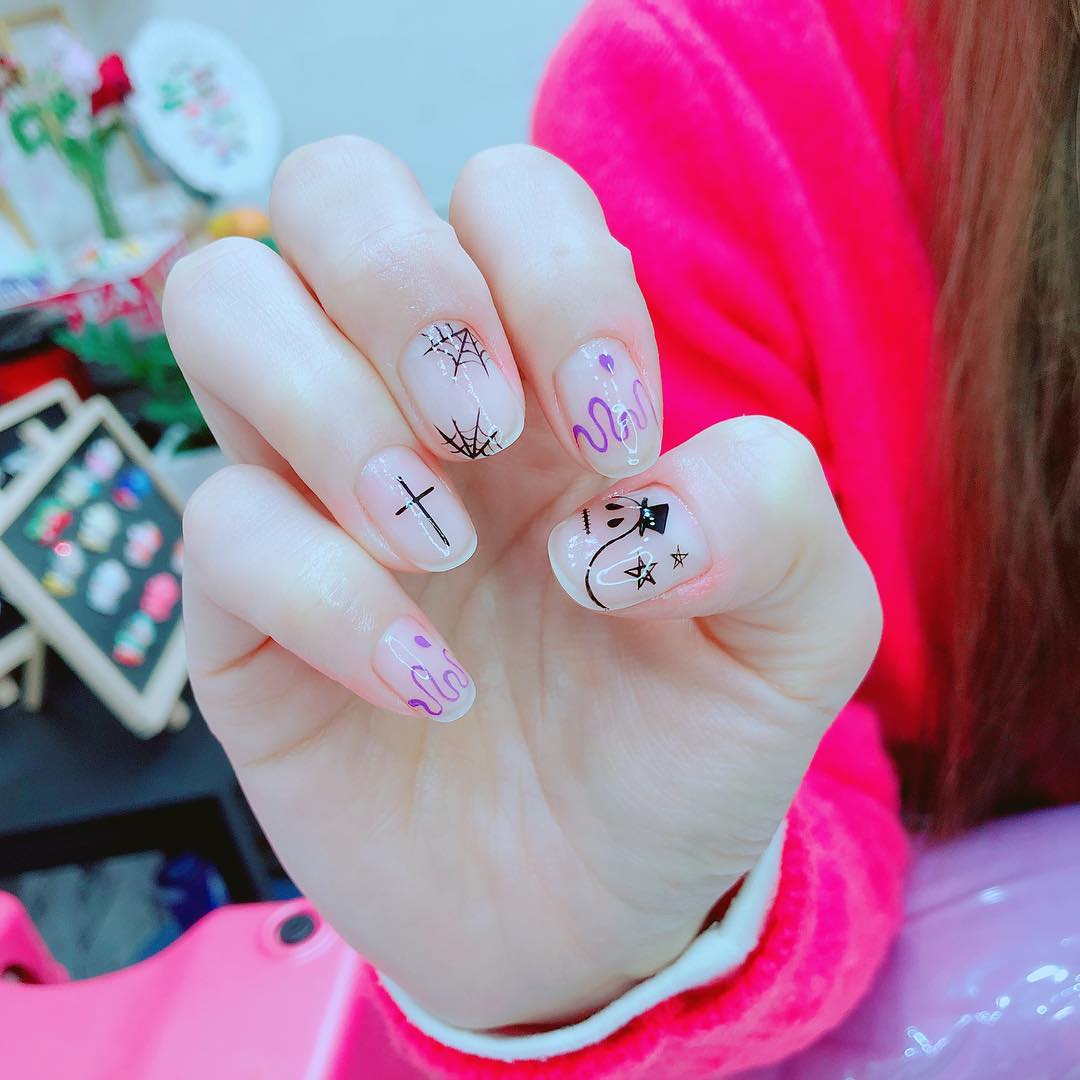 Pure Black Stiletto Nails with Green Nail Art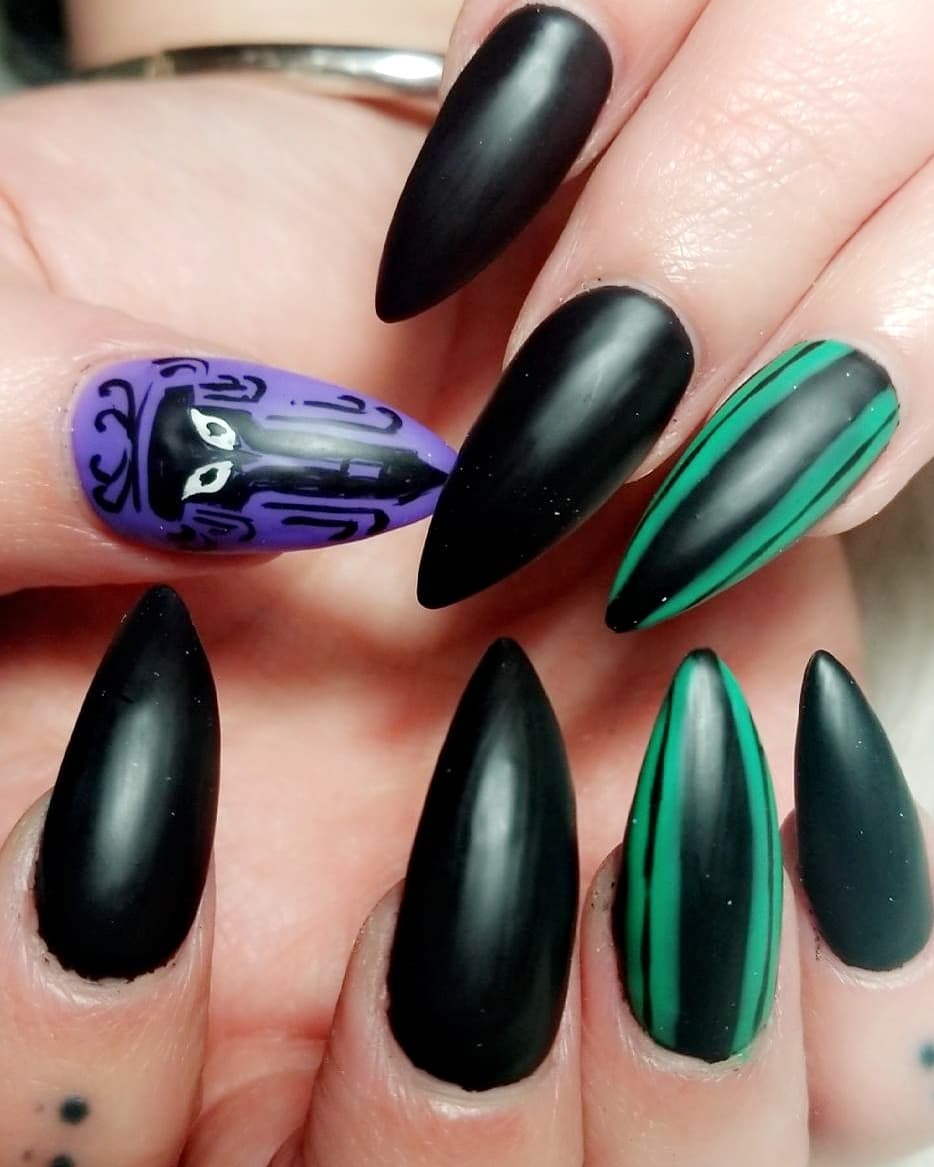 Purple Silver Nails with Black Bats Painted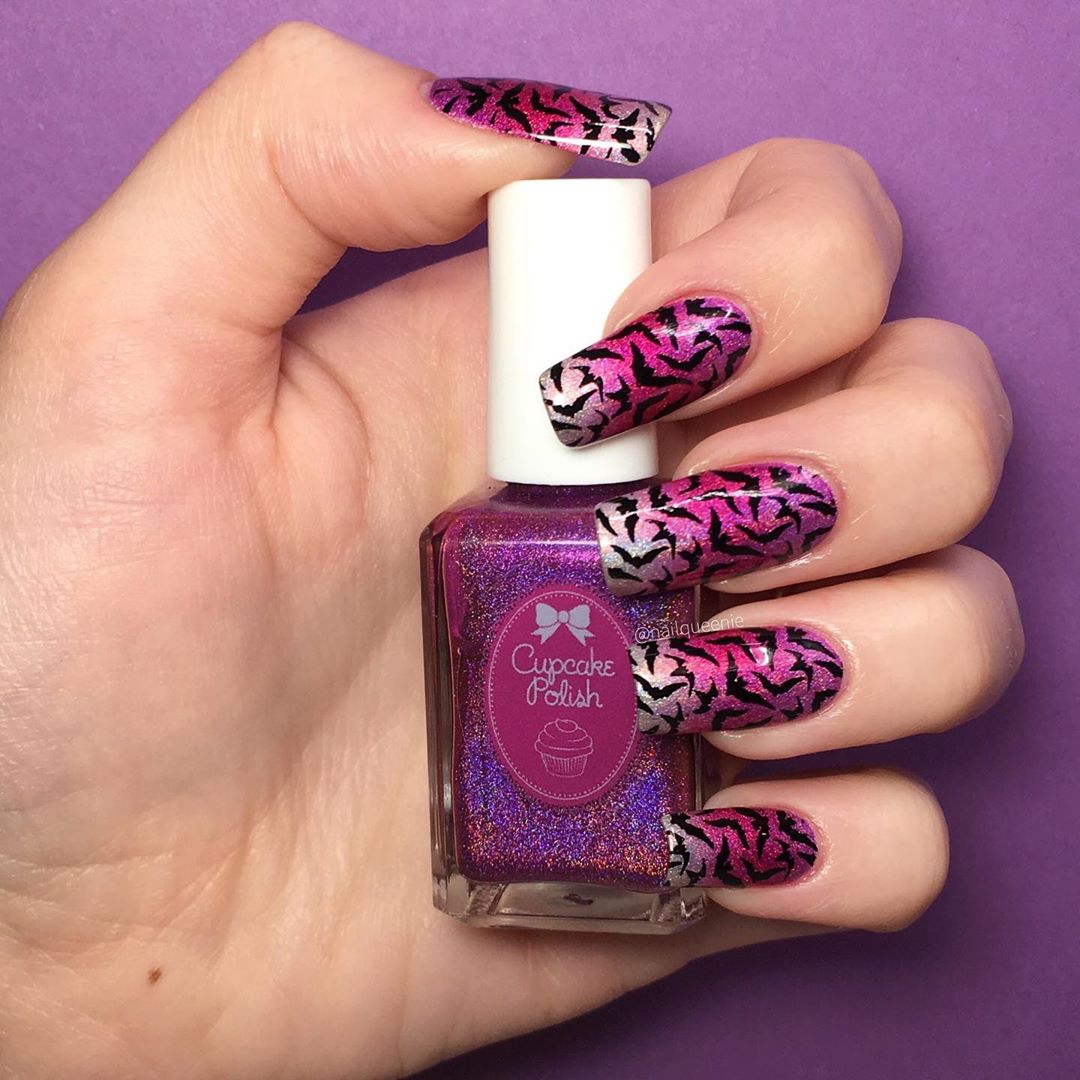 Quick Last Minute Red Nail Art for Halloween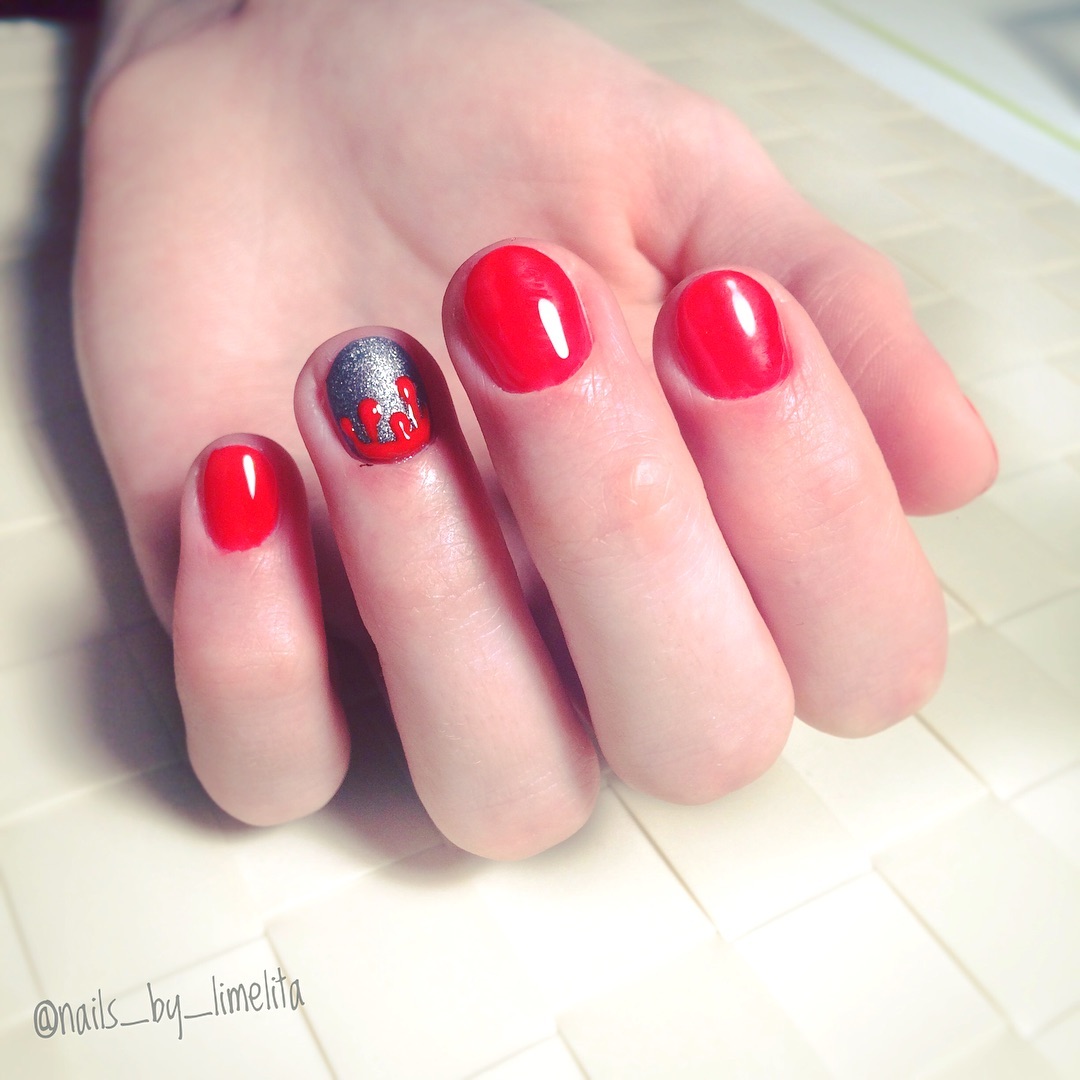 Quote Devil and Spider Nail Art for Long Square Nails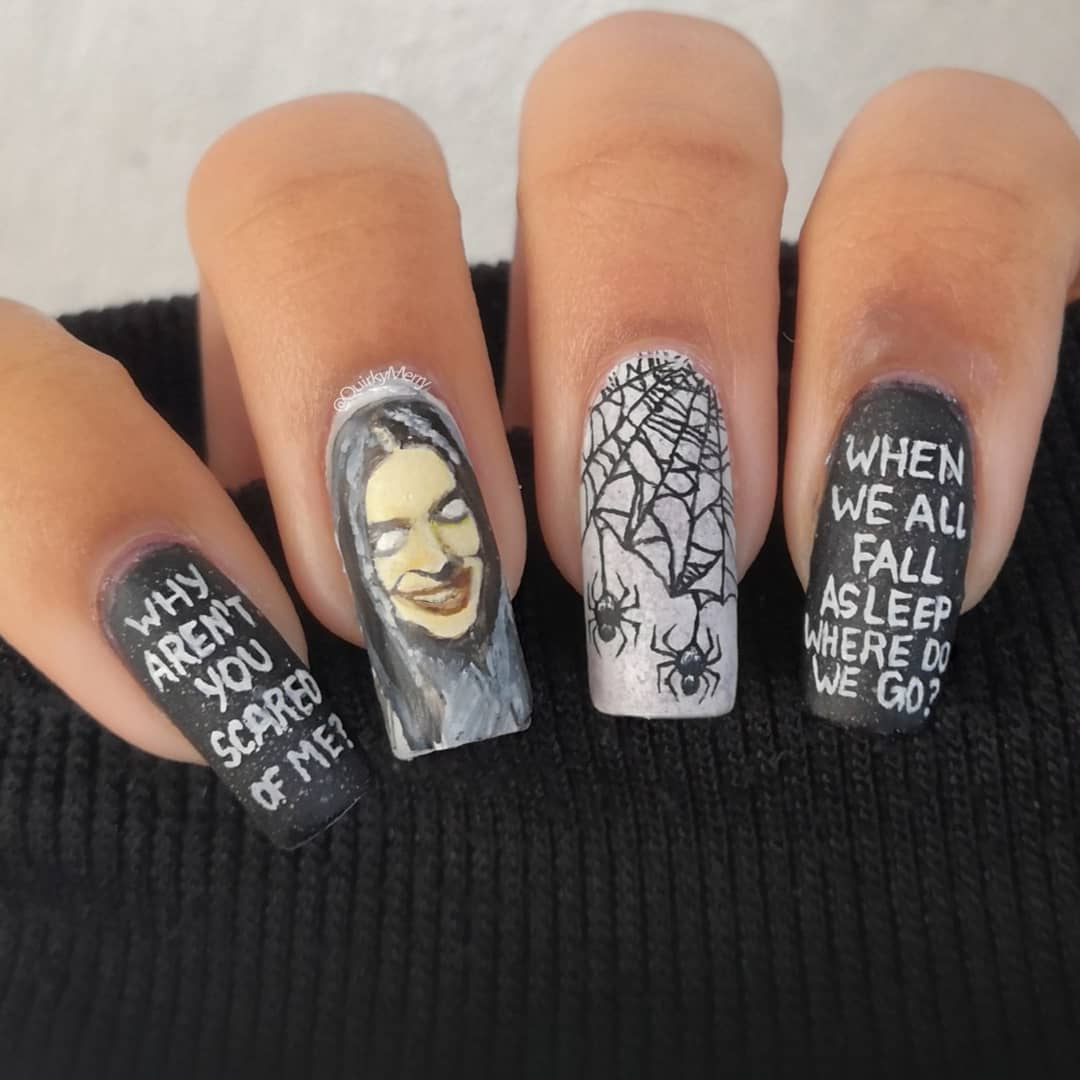 Scary Black Nail Art Design for Girls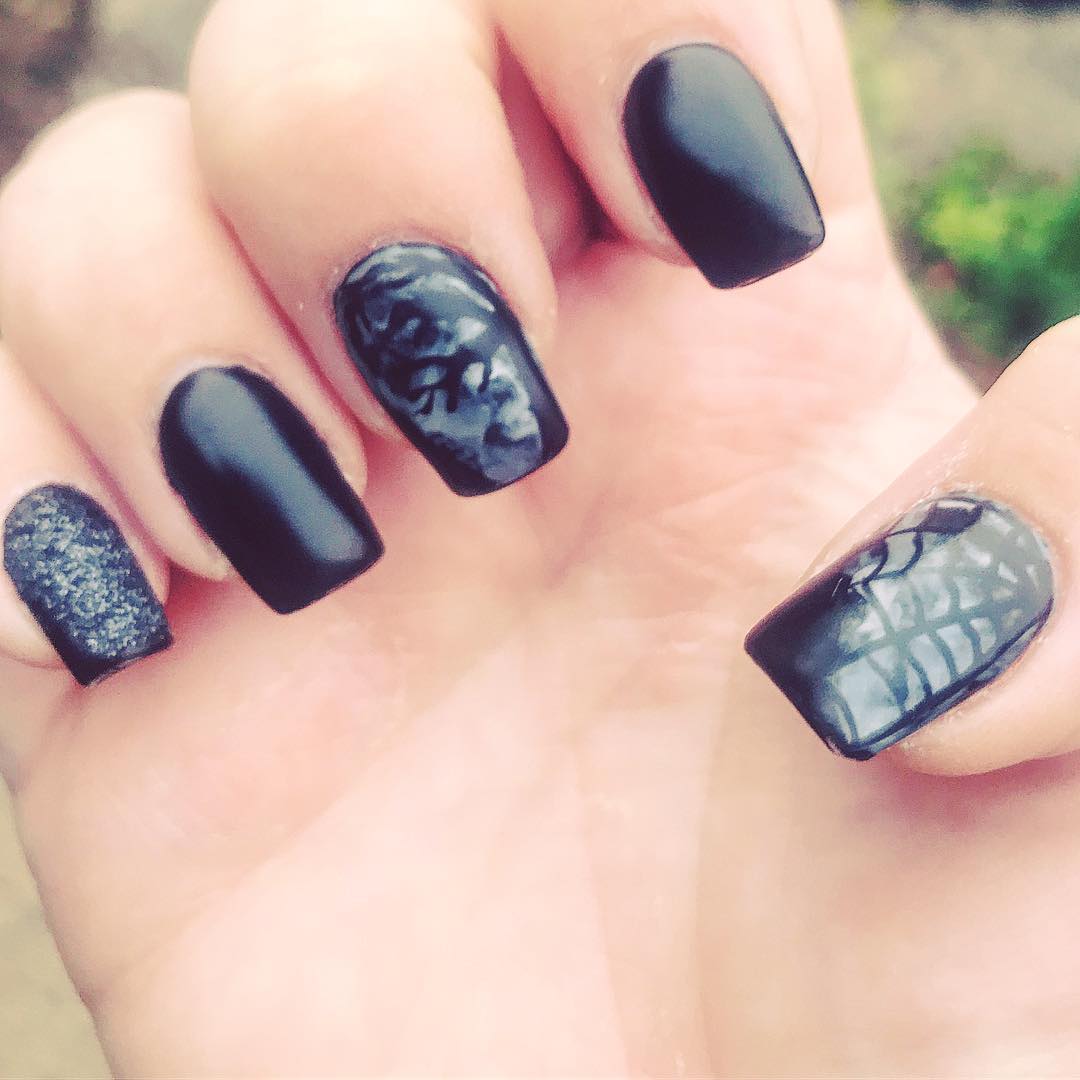 Shimmery Green Nails with Quote Nail Art for Halloween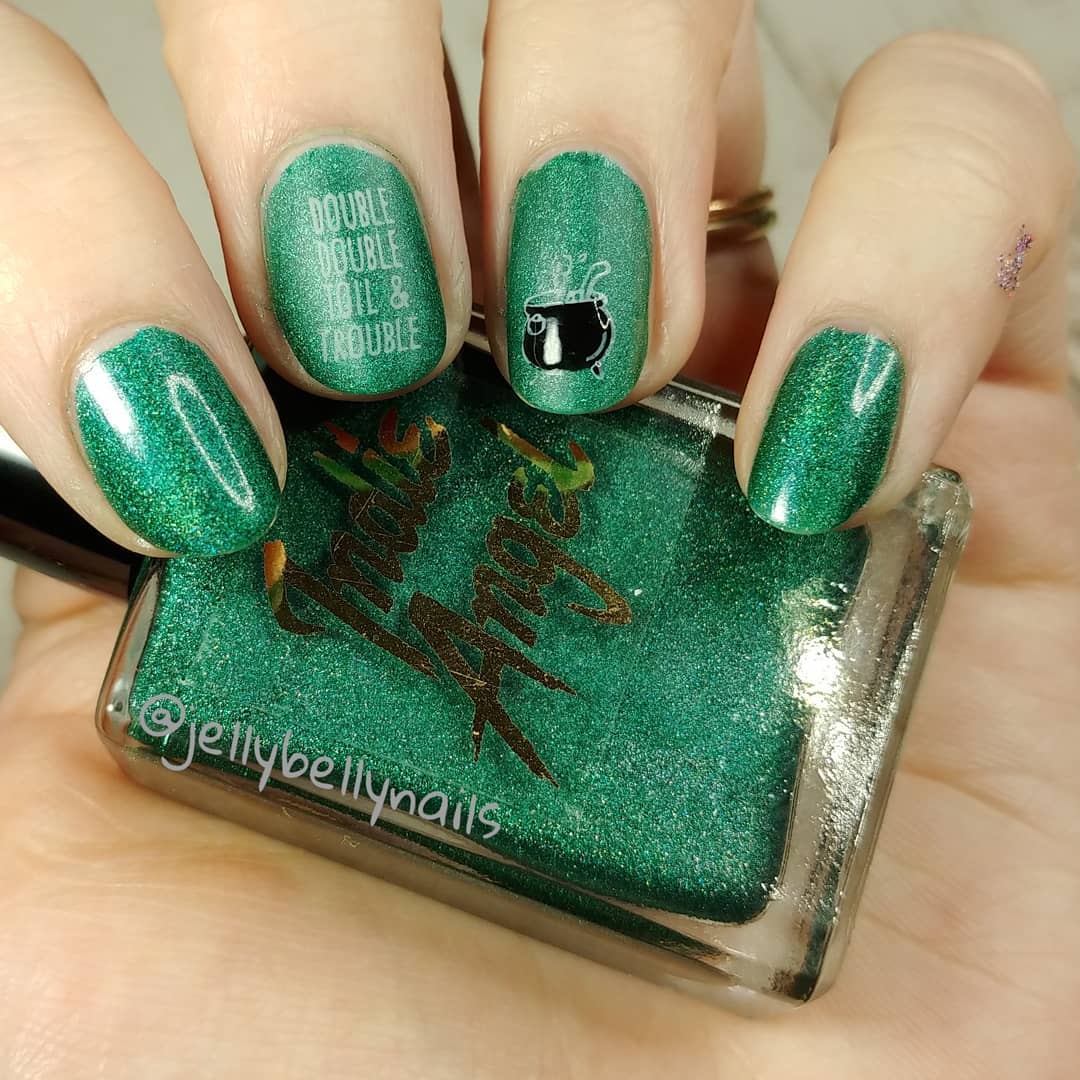 Shimmery Red Nails with Black Tips and Spider Design Nail Art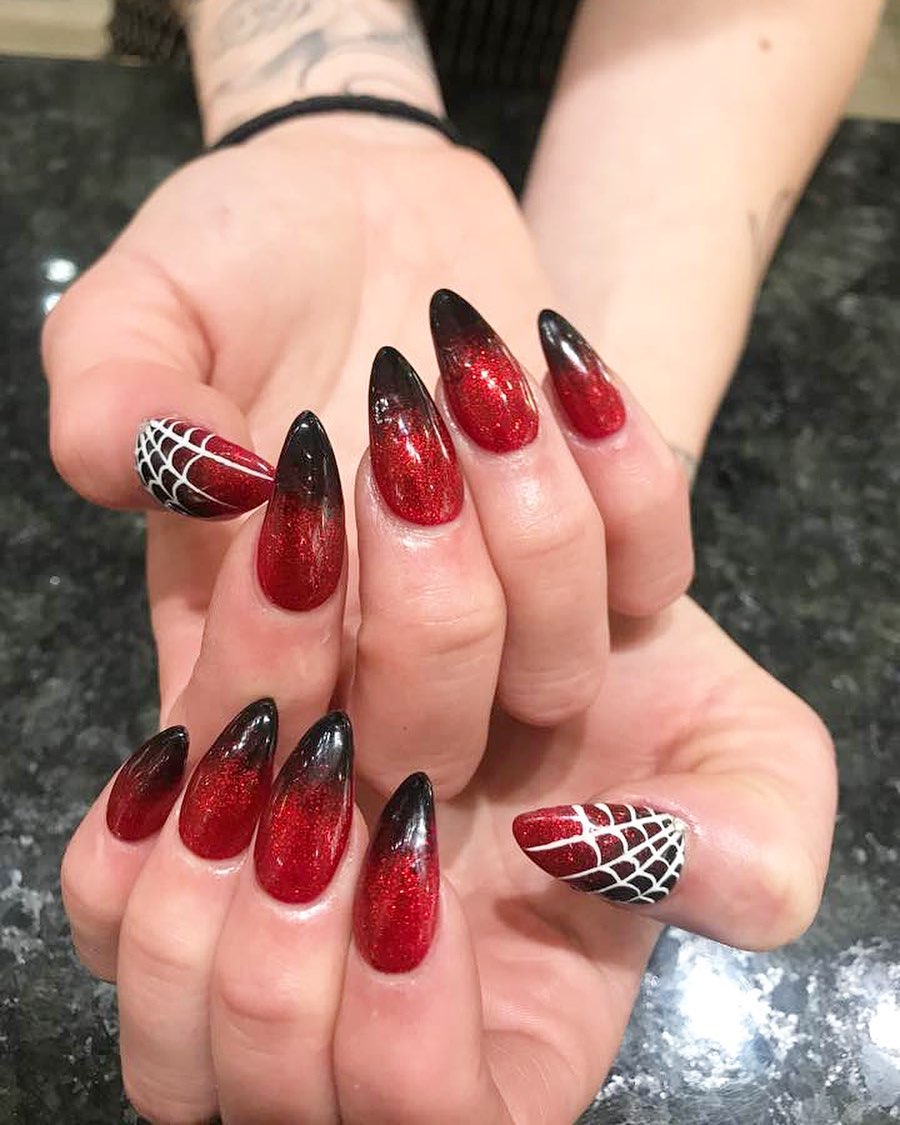 Small Nails with Shimmery Orange Blue Purple Nails
Spooky Skull and Graveyard Nail Art Design for Long Square Nails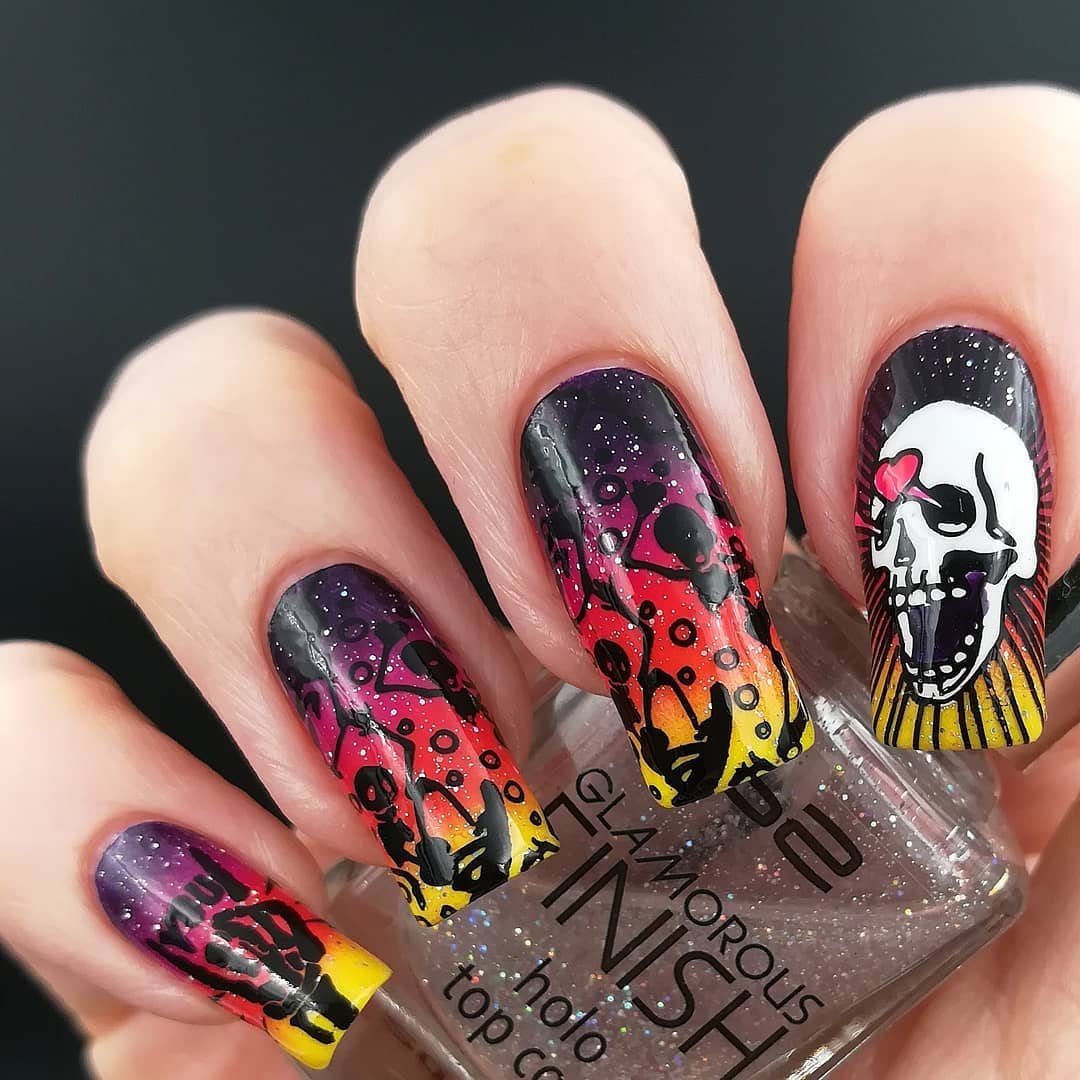 Stiletto Nails with Black and Red Spider Web Design Nail Art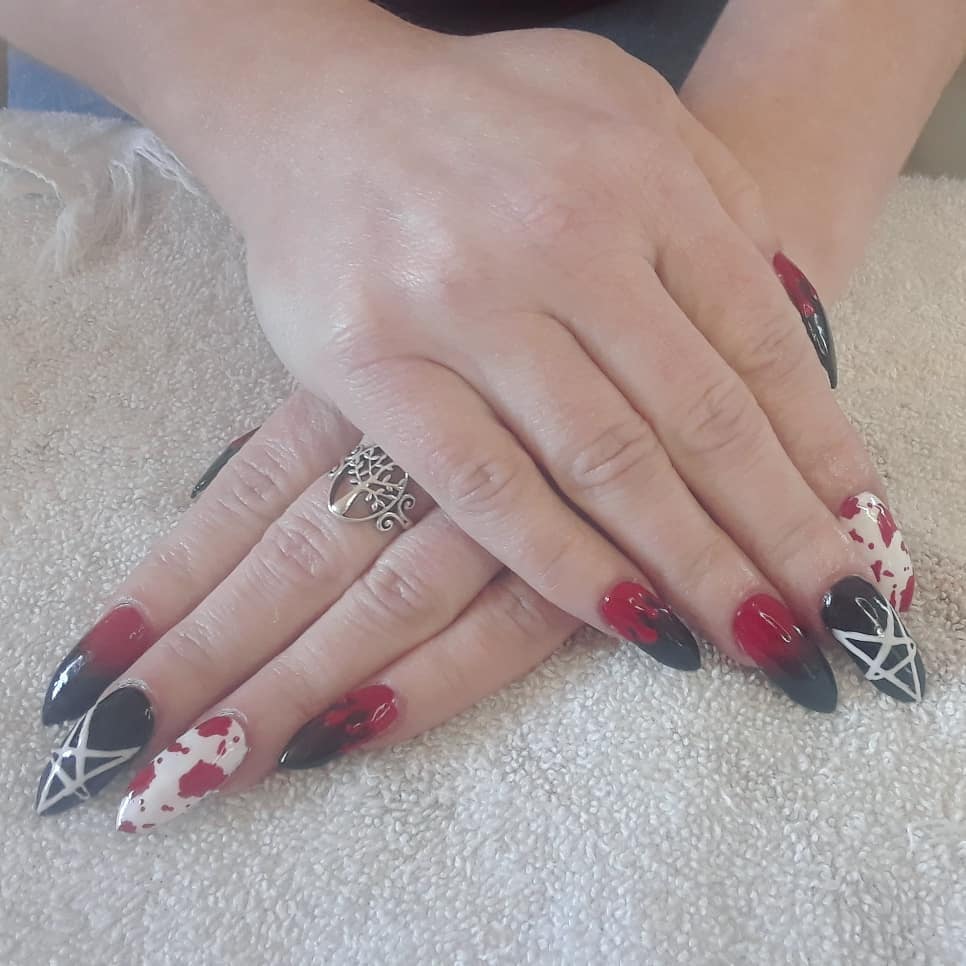 Stunning Skull Blood and Tree Design Creative Nail Art Design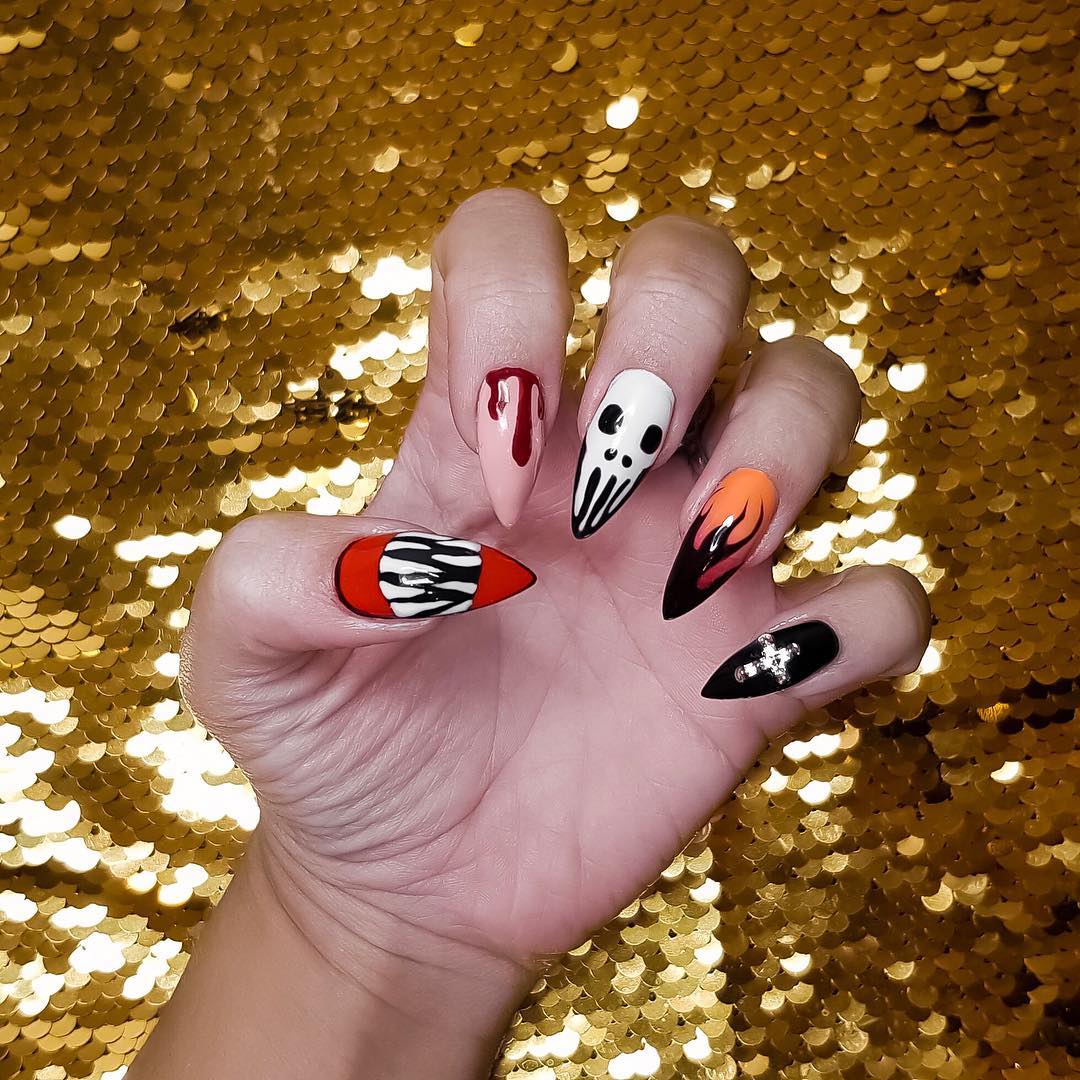 Sugar Skull Skeleton and Flying Bats Design Nail Art for Medium Length Square Nails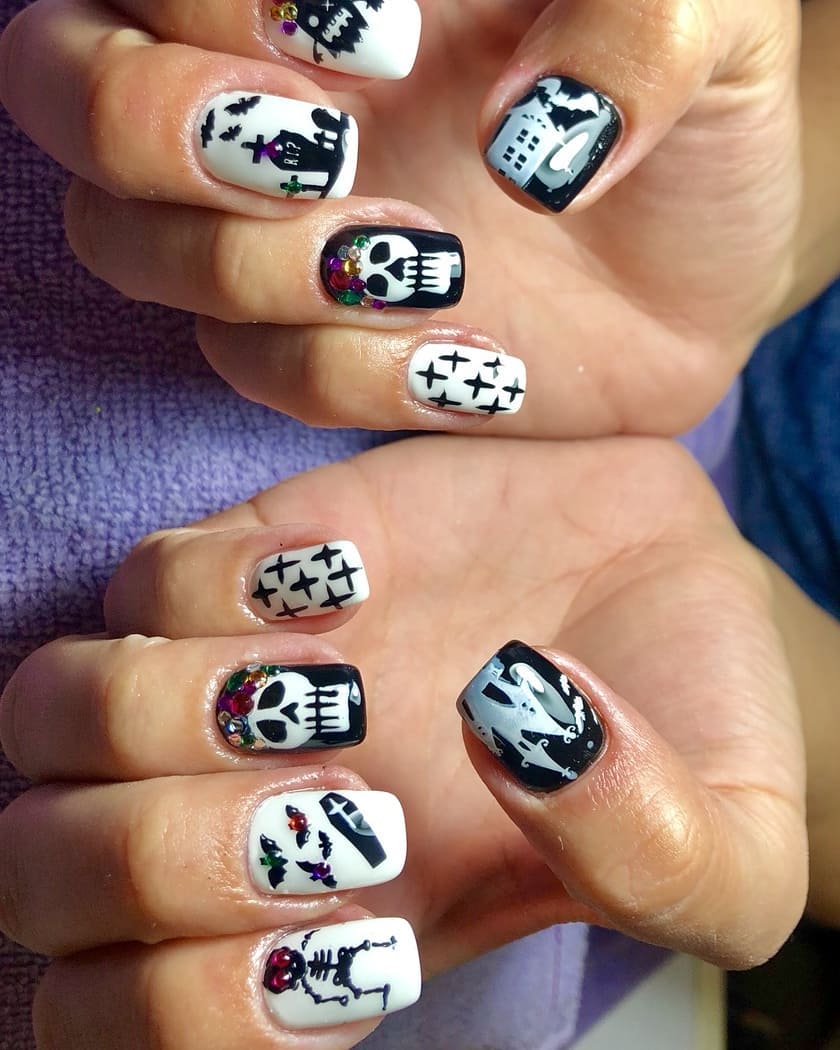 Tomb Skull Spider and Bats Design Nail Art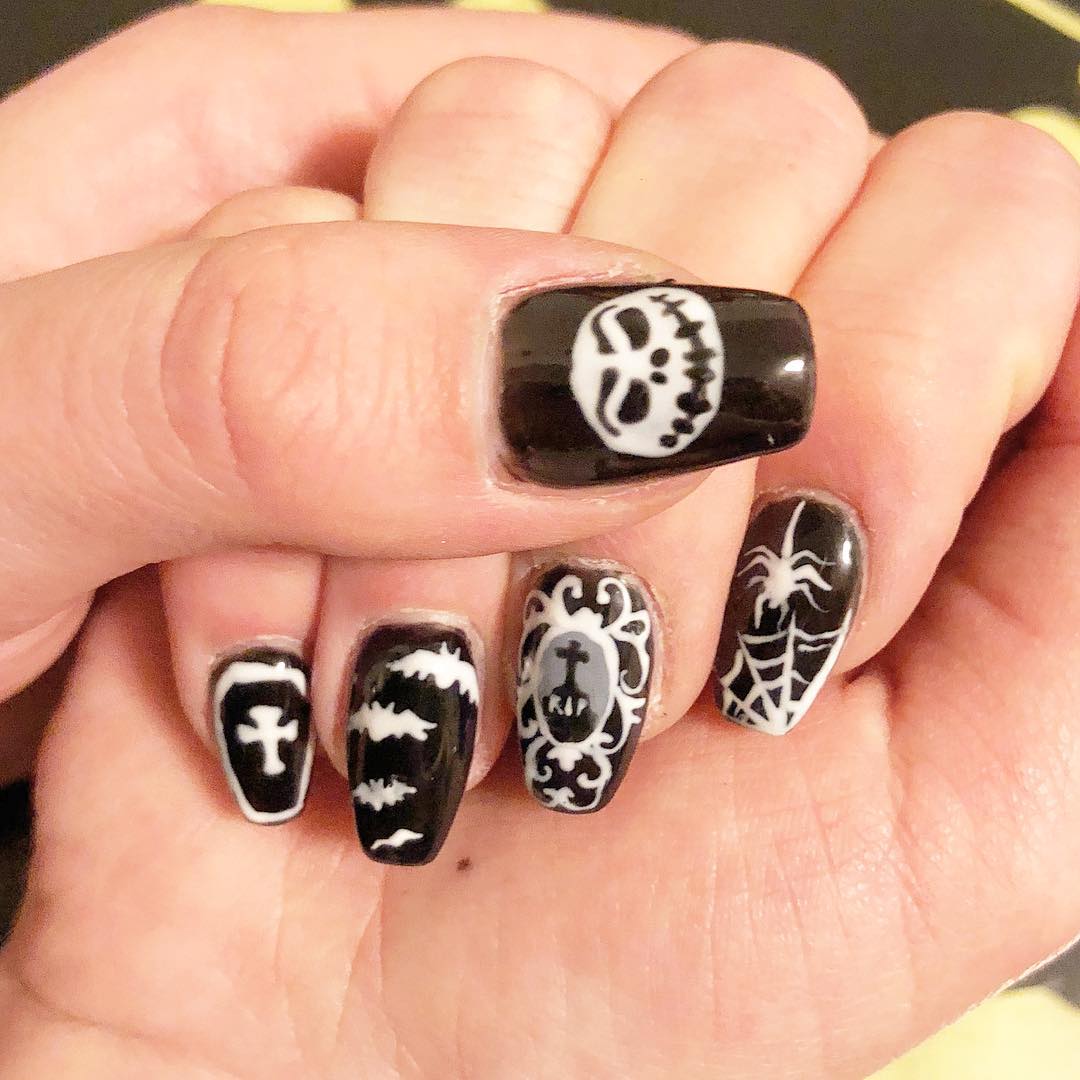 Unique and Simple DIY Halloween Nails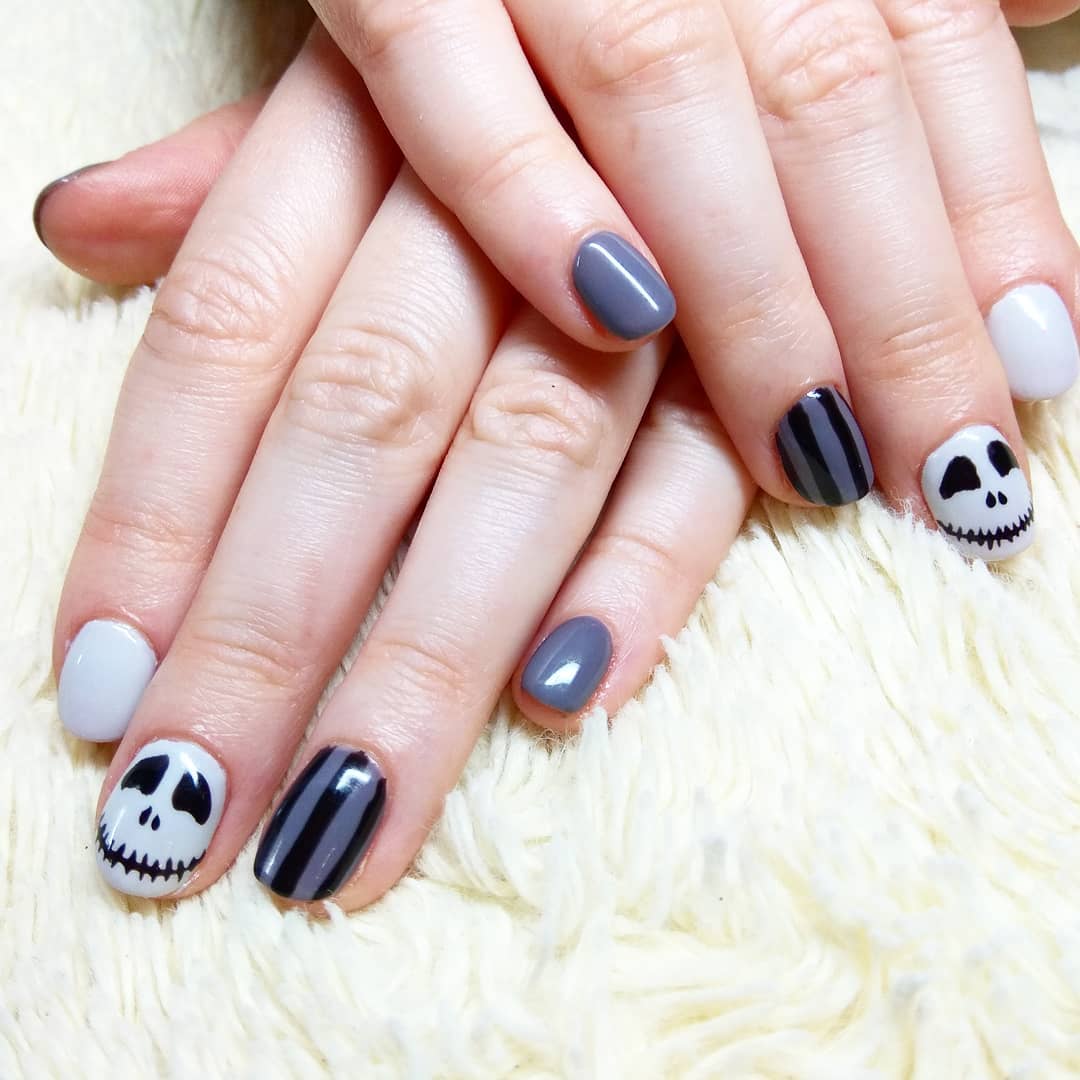 Witch Inspired Incredible Nail Art Design for Square Short Nails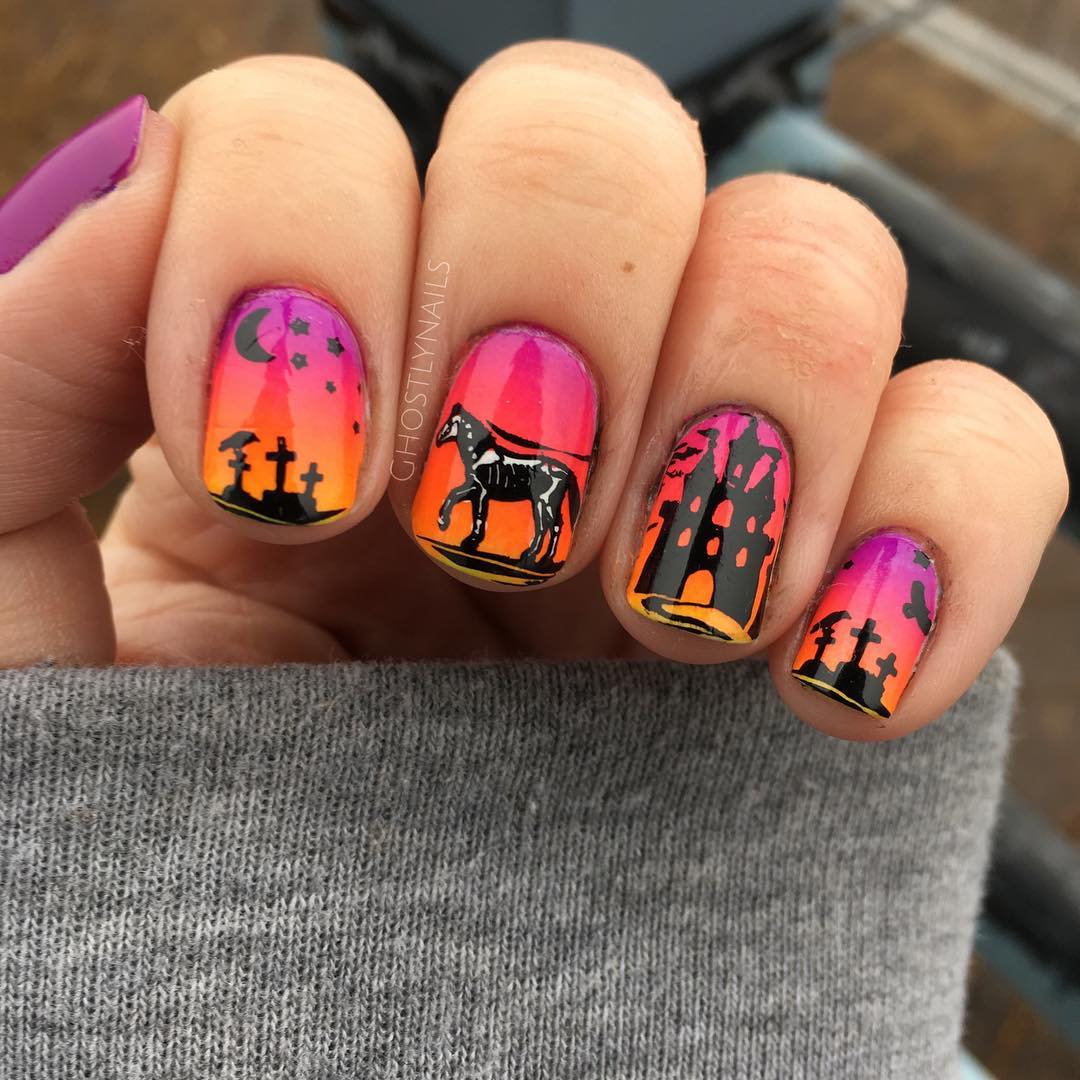 Wonderful Red and Black Nail Art with Spider Web Design for Halloween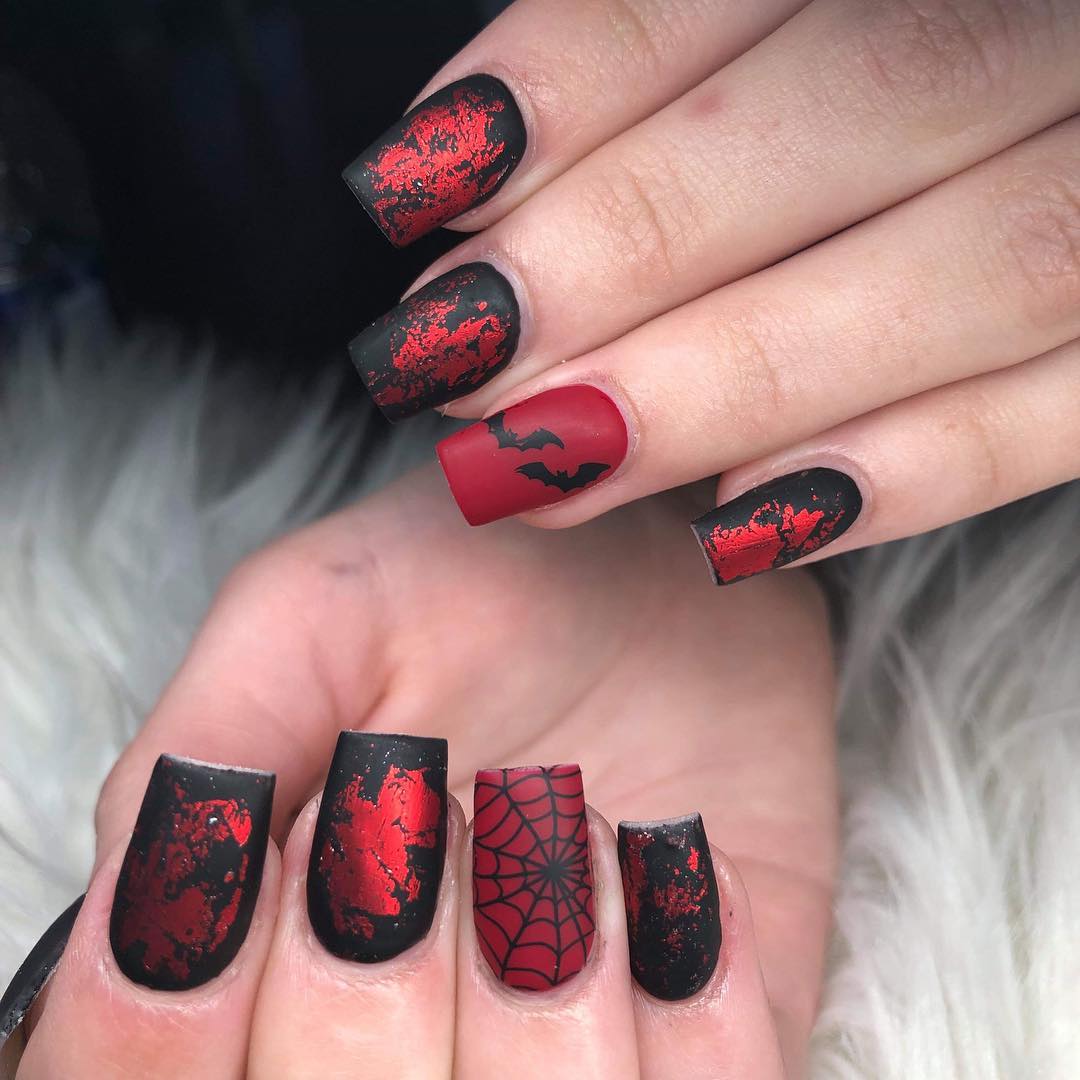 Yellow Floral Design Nail Art with Bats Design for Long Square Nails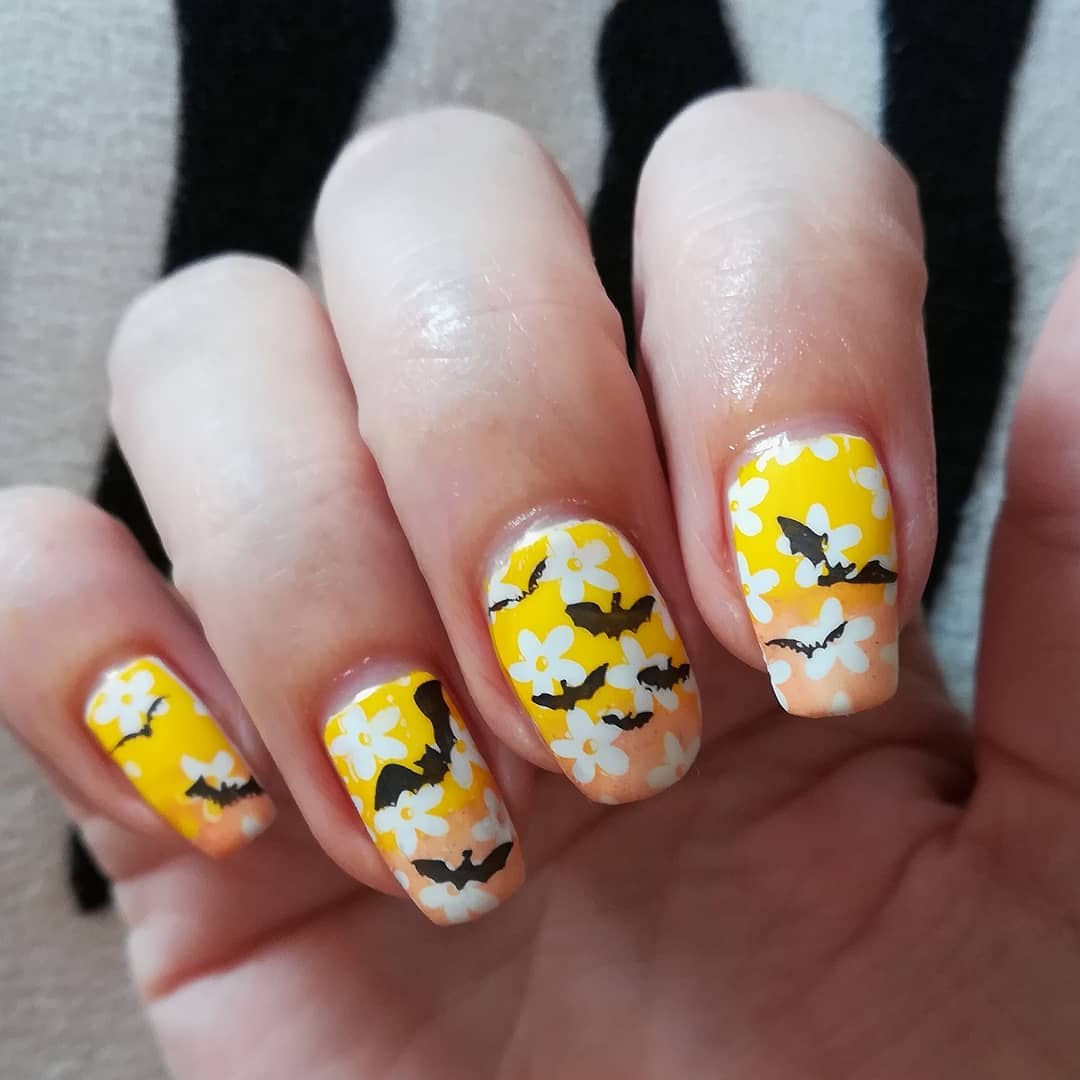 Batman Scary Halloween Nail Art Ideas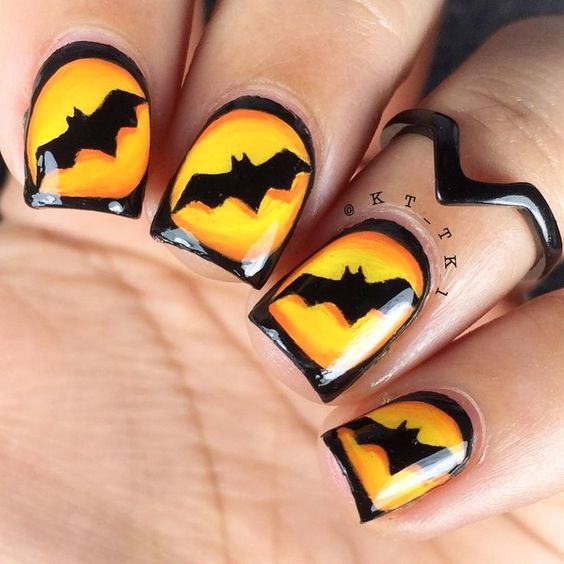 Beautiful Nail Art Designs
Black Blood And Mouth Nail Art Design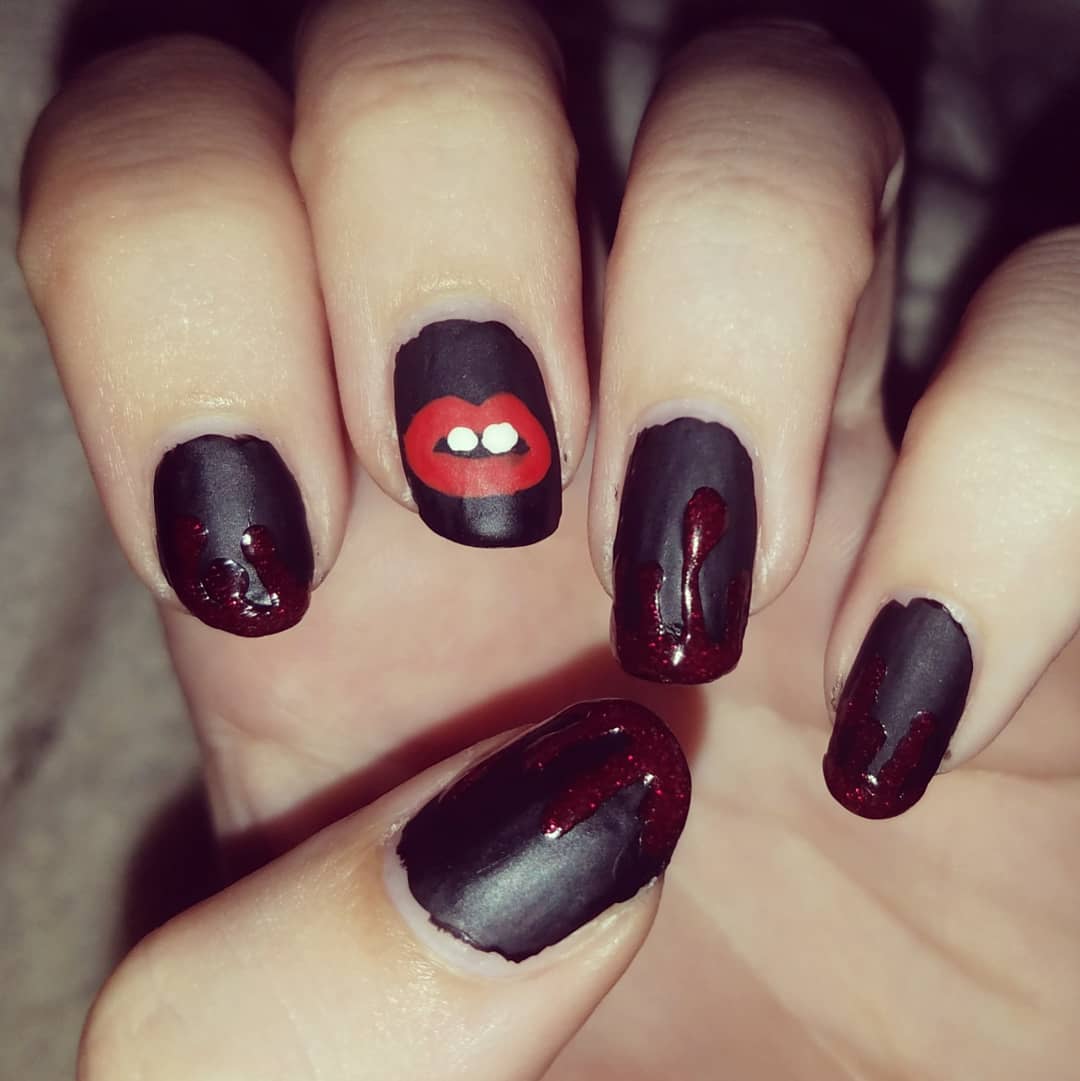 Black Cat Halloween Nail Art Designs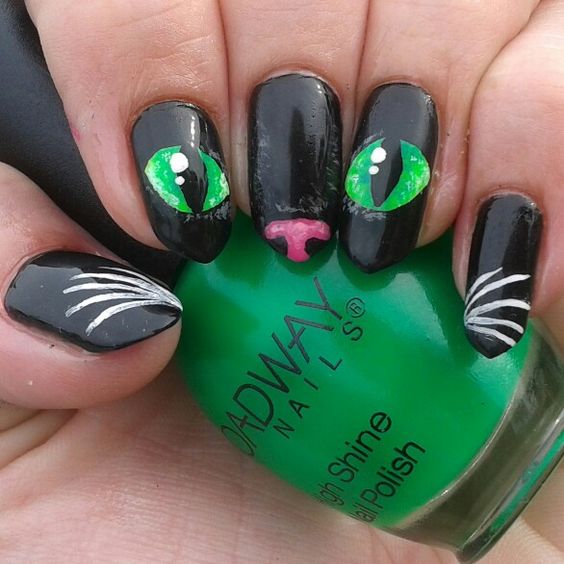 Blood Design Nail Art Design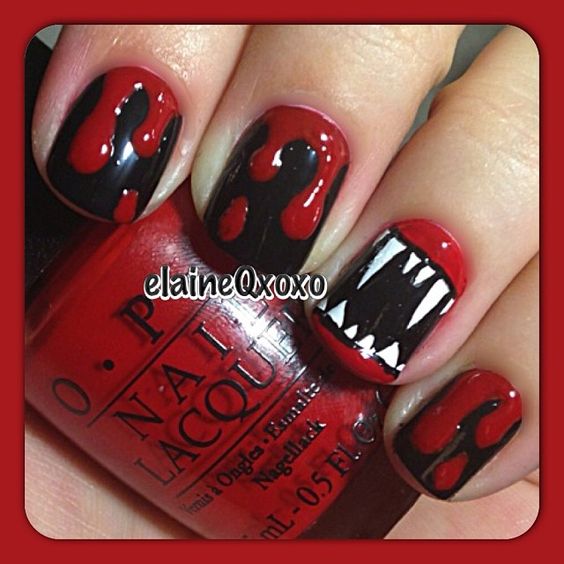 Boo Halloween Cute Nail Art Design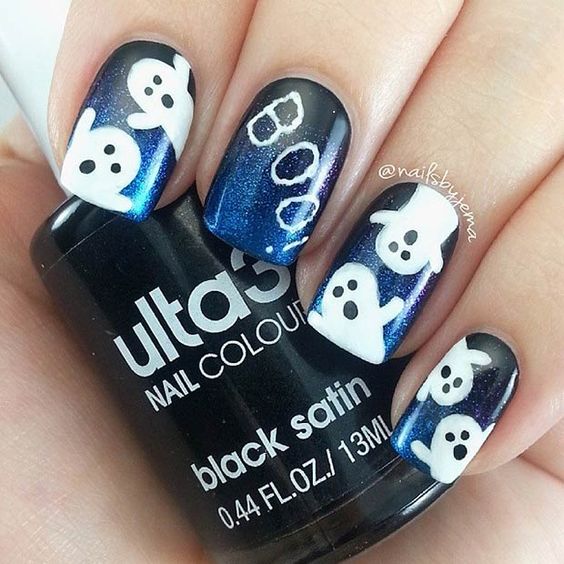 Brown And White Nail Art Design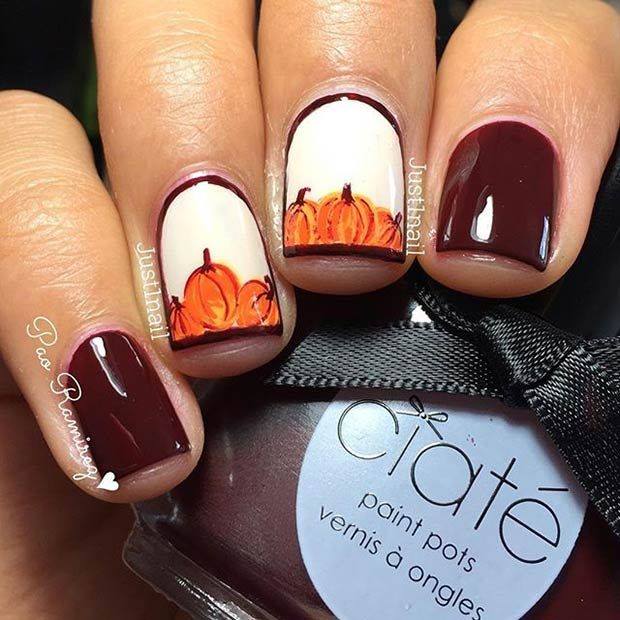 Cat Design Nail Art Ideas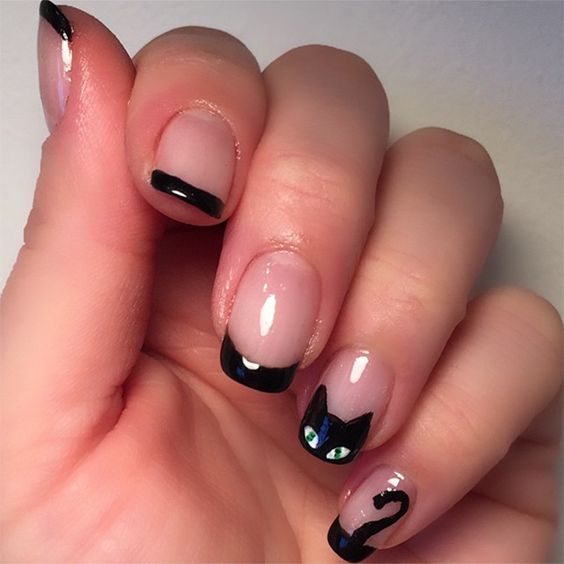 Cobweb Ideas Of Nail Art
Coloring Halloween Nail Art Design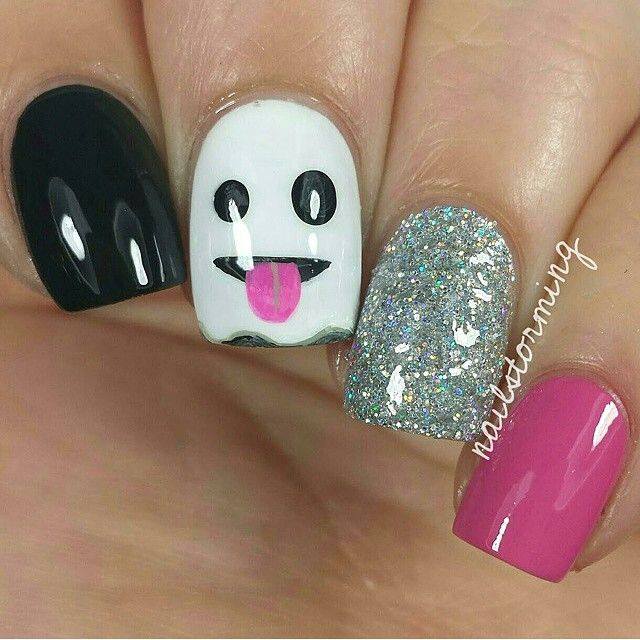 Cute Halloween Nail Art Design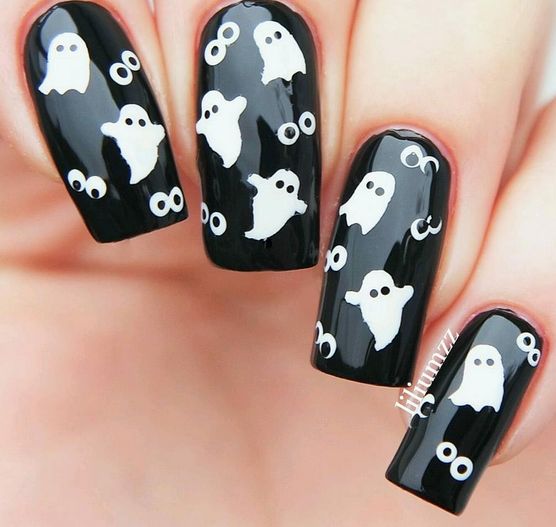 Designing Of Variety Nail Art Designs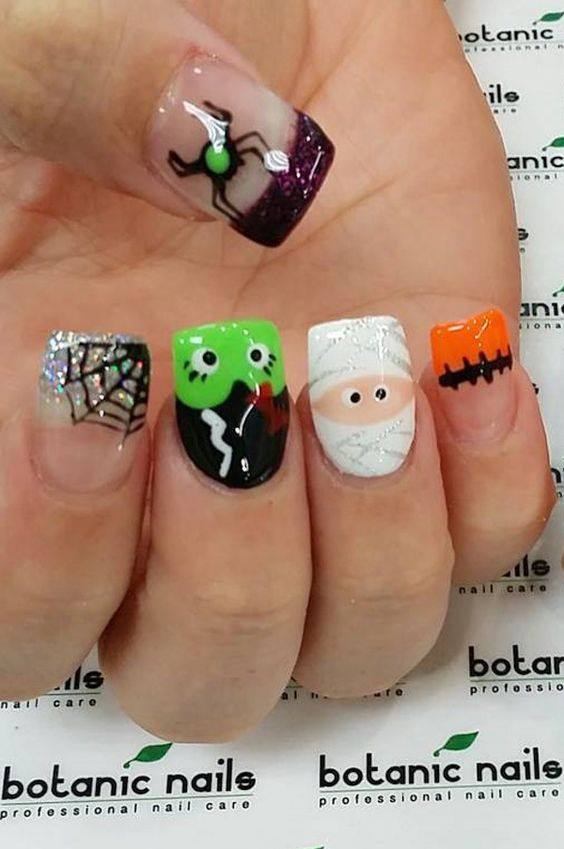 Different Colors Spooky Nail Art Design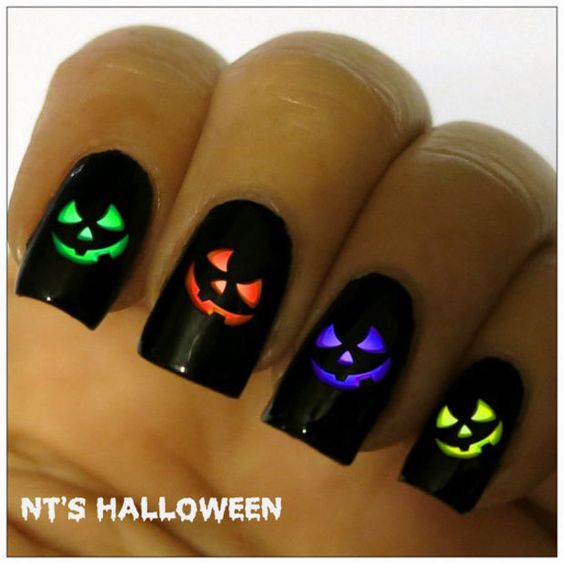 Eye And Blood Halloween Nail Art Design
Eyes Matte Black Nail Art Ideas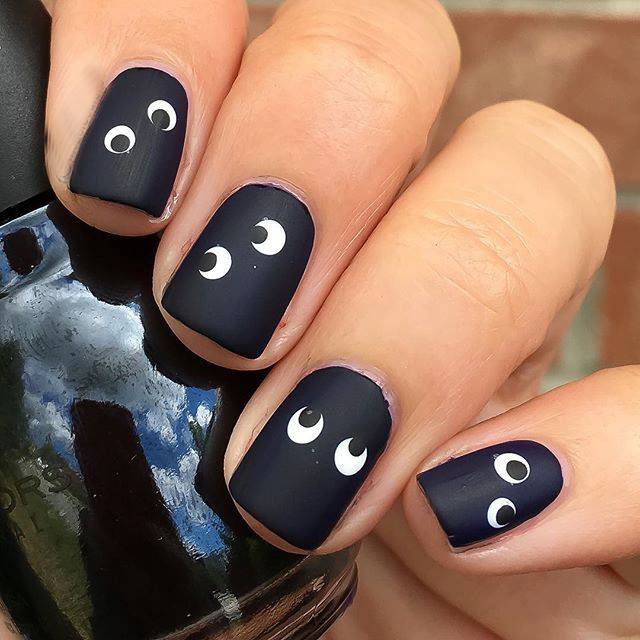 Faces Halloween Nail Art

Glossy Red And Matte Black Nail Art Design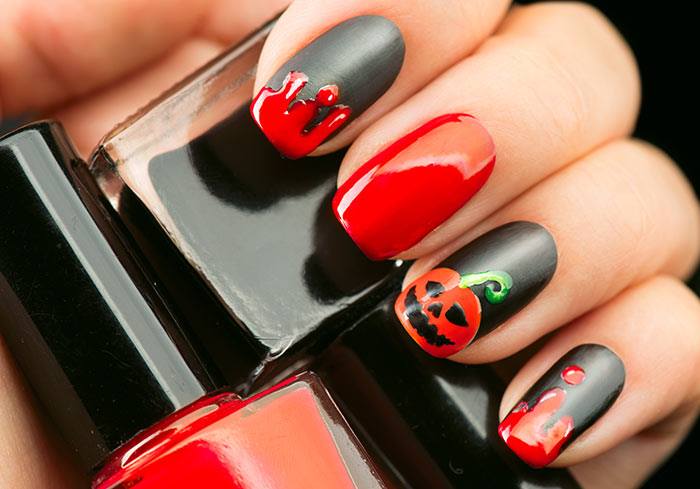 Green And Black Scary Nail Art Design

Halloween Inspirational Nail Art Designs

Handmade Halloween Nail Art Design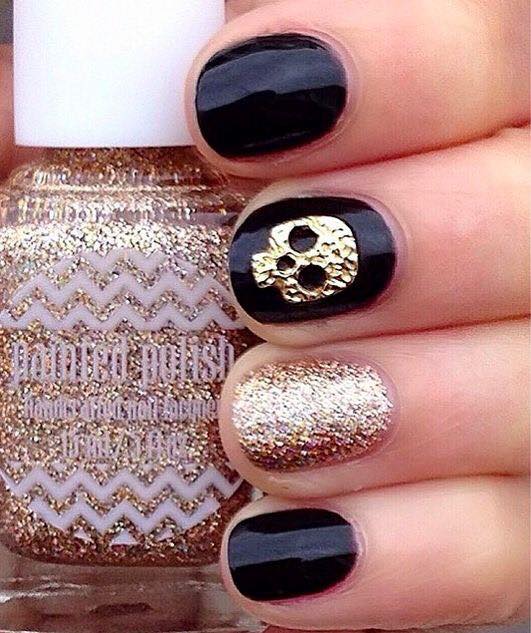 Happy Skeleton Funny Nail Art Design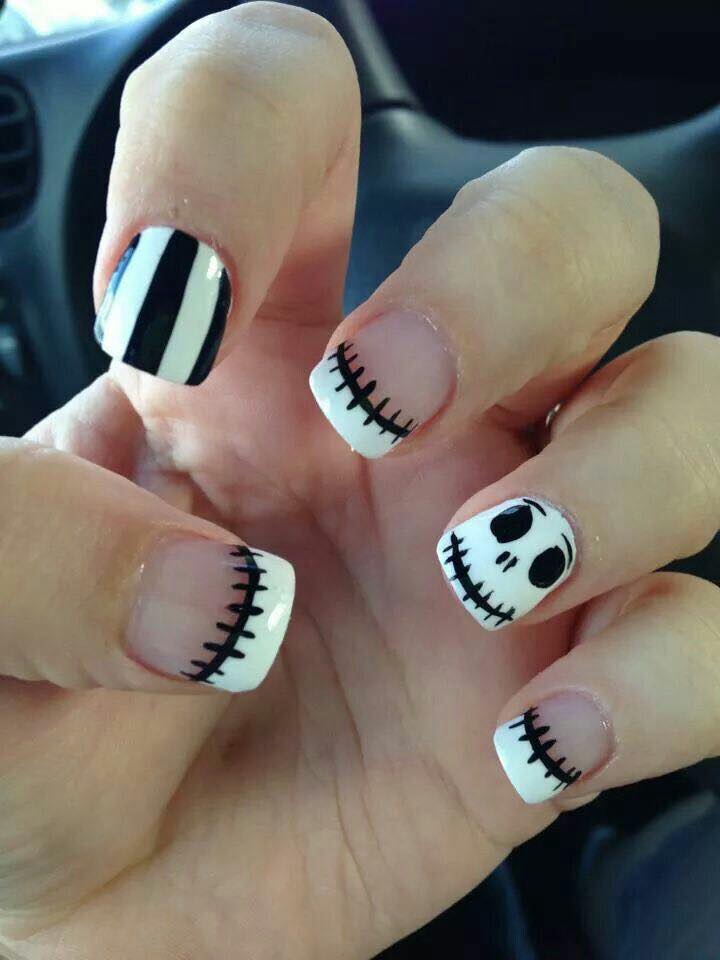 Horrified Halloween Nail Art Designs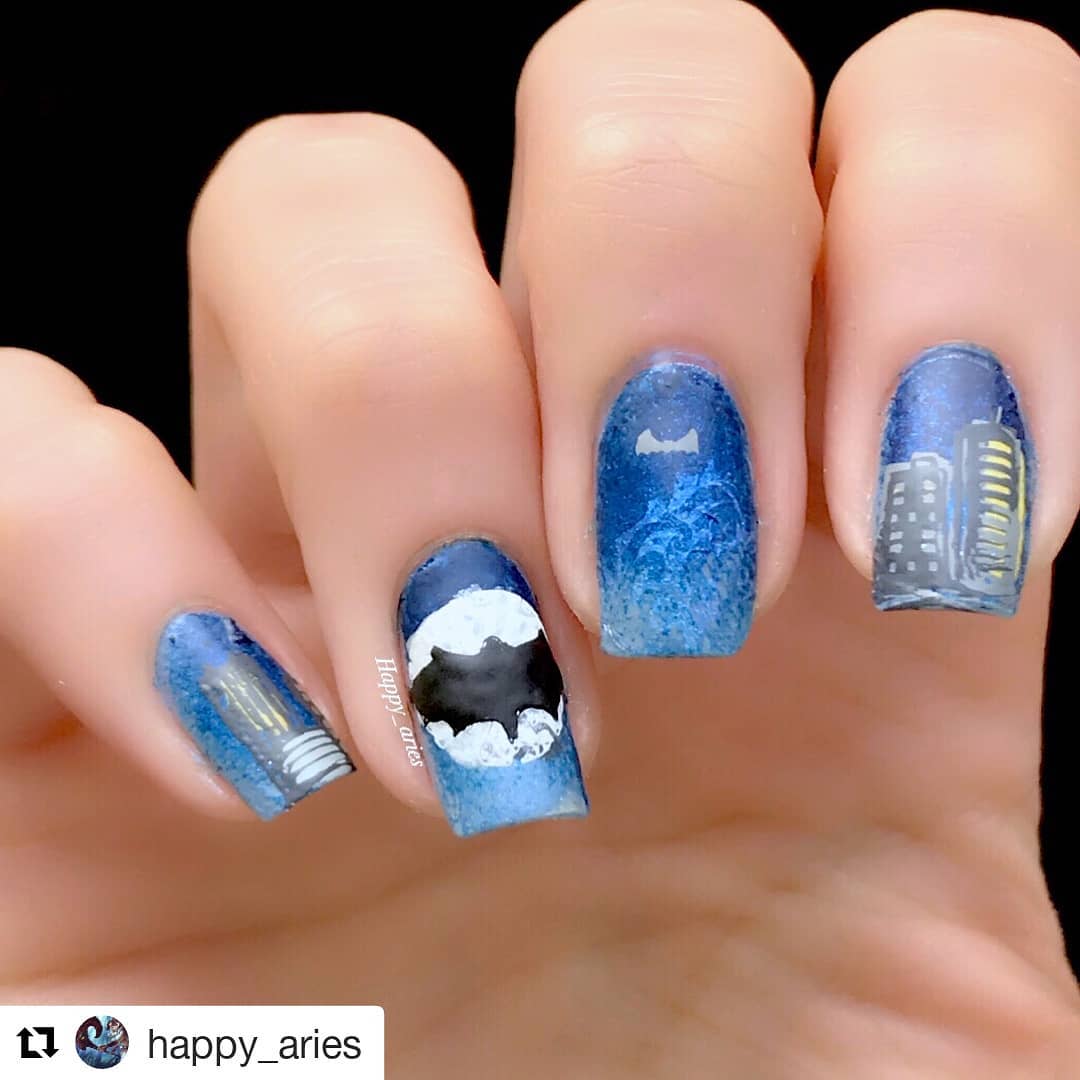 Innovative Ideas For Nail Ideas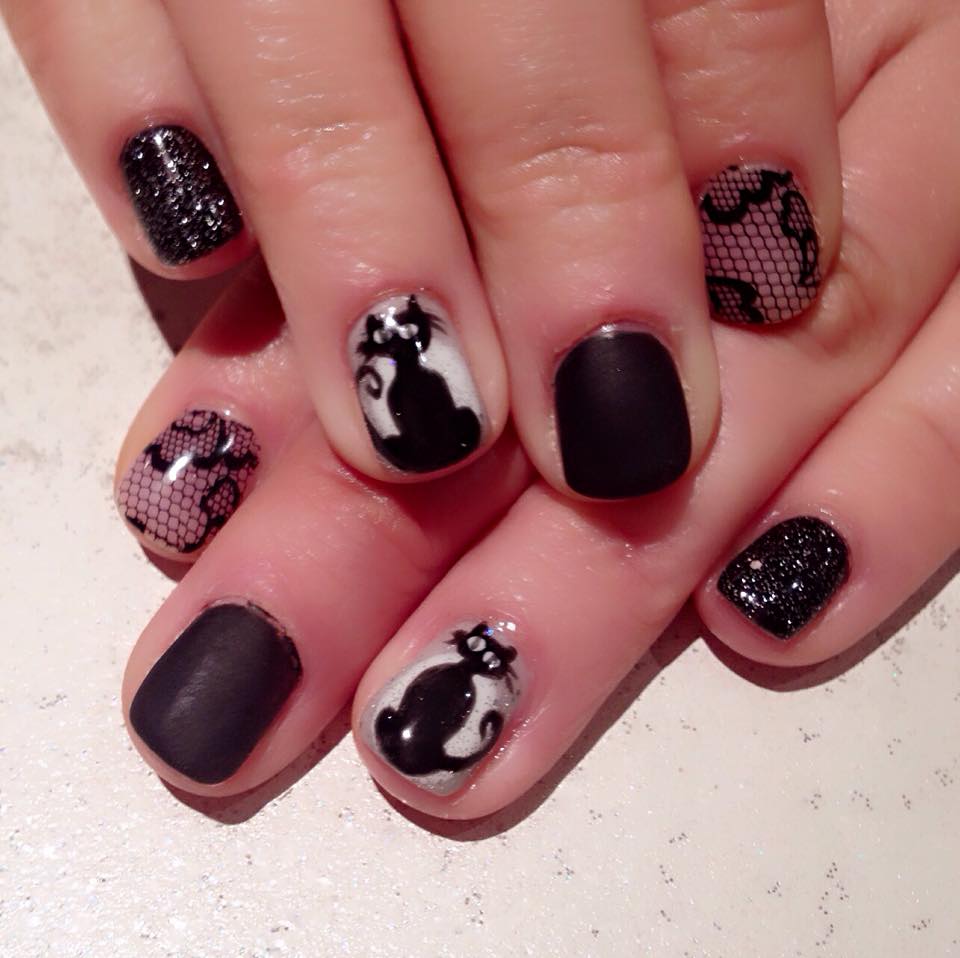 Inspiration For Halloween Nail Art Designs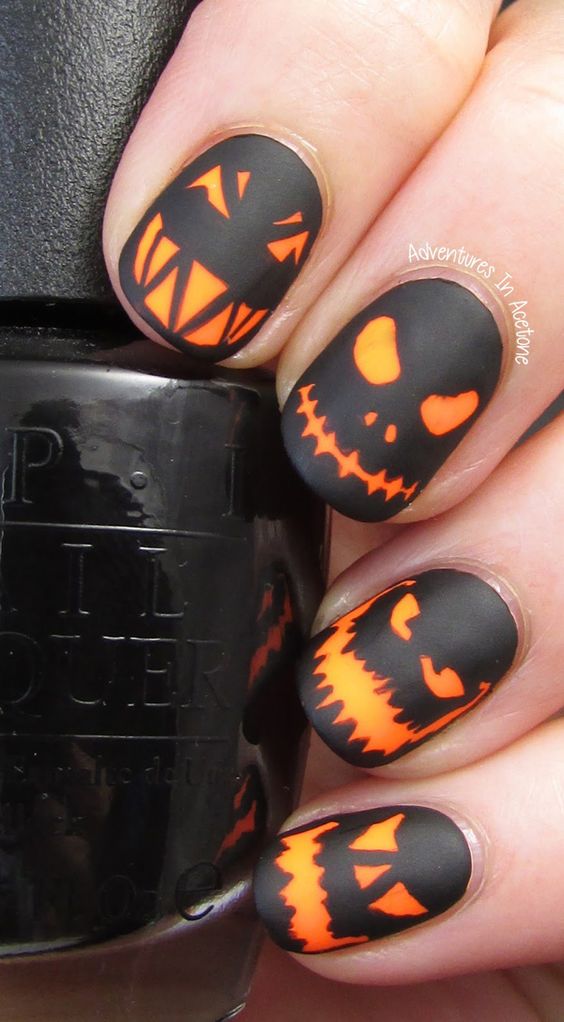 Interesting Halloween Nail Art Design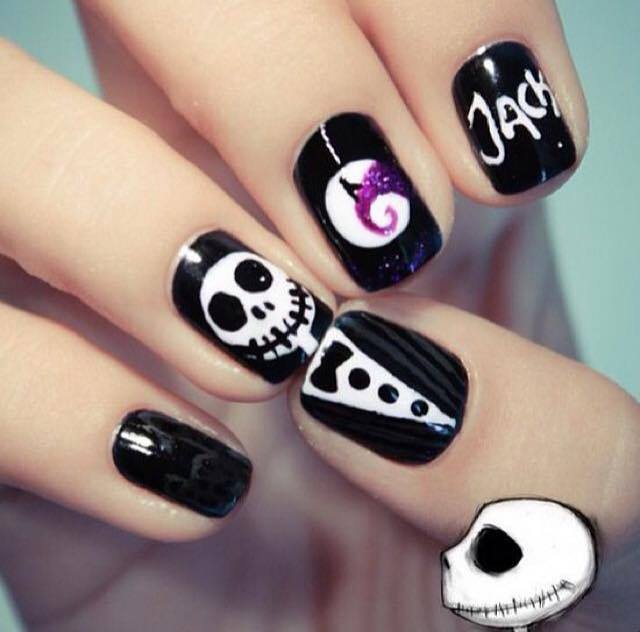 Joker Face Halloween Nail Art Design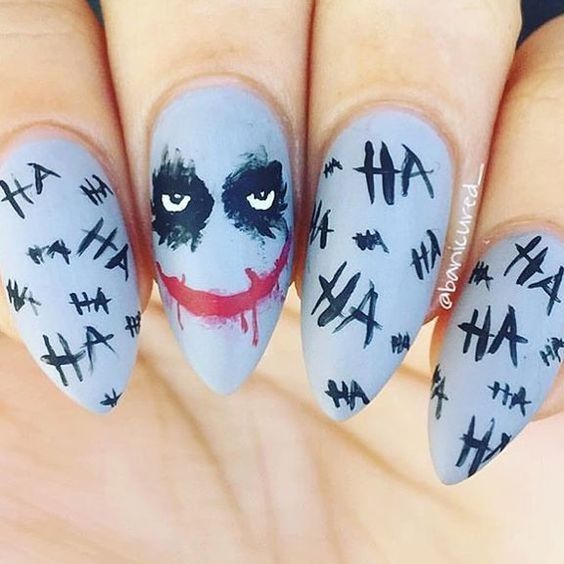 Joker Hand Painted Nail Art Design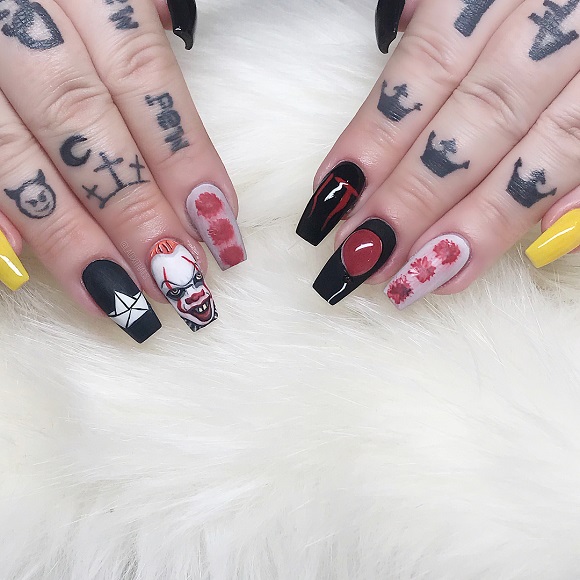 Many Designs Halloween Nail Art Designs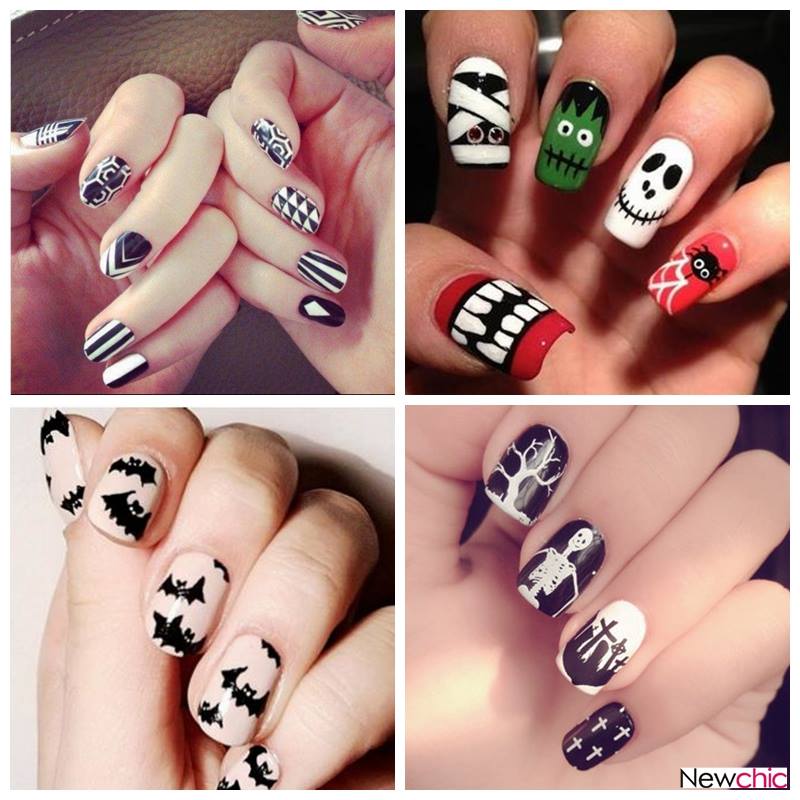 Matte Black Halloween Skeleton Nail Art Design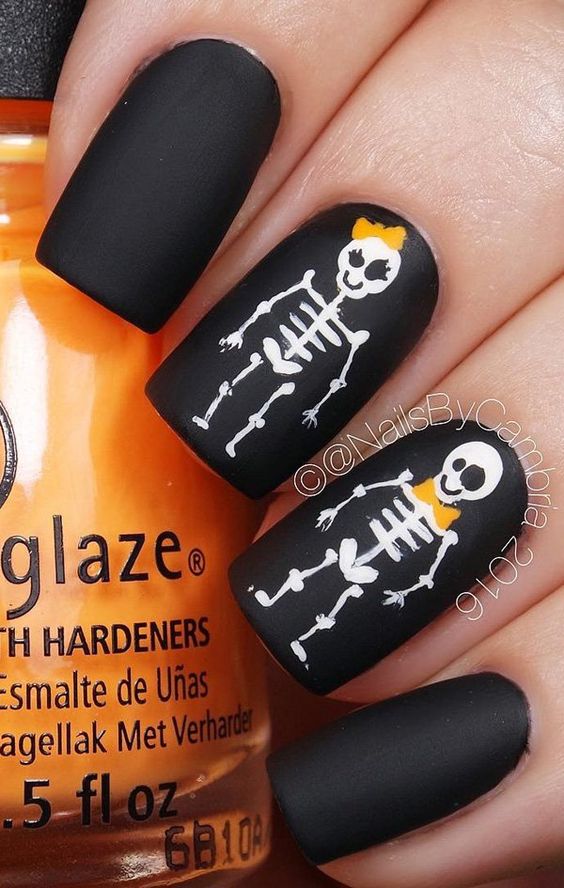 Mommy Design Halloween Nail Art Design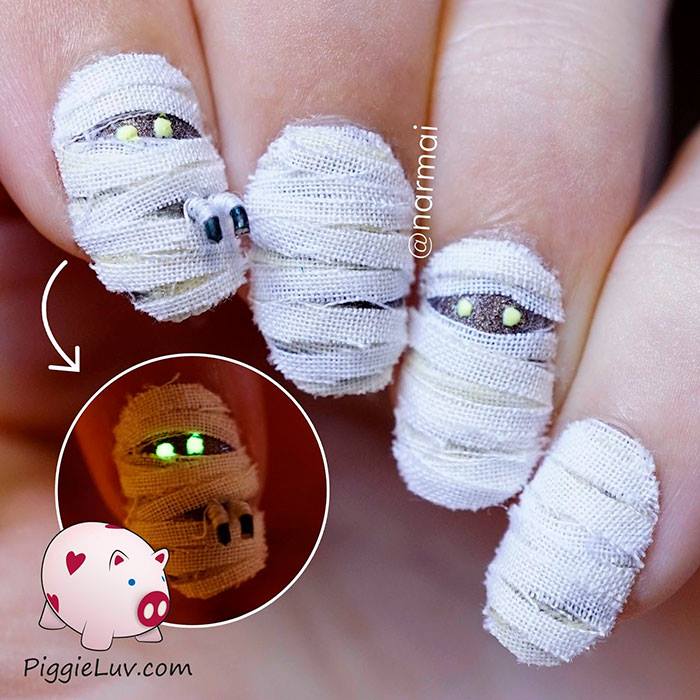 Monster Eyes Nail Art Design For Halloween Lovers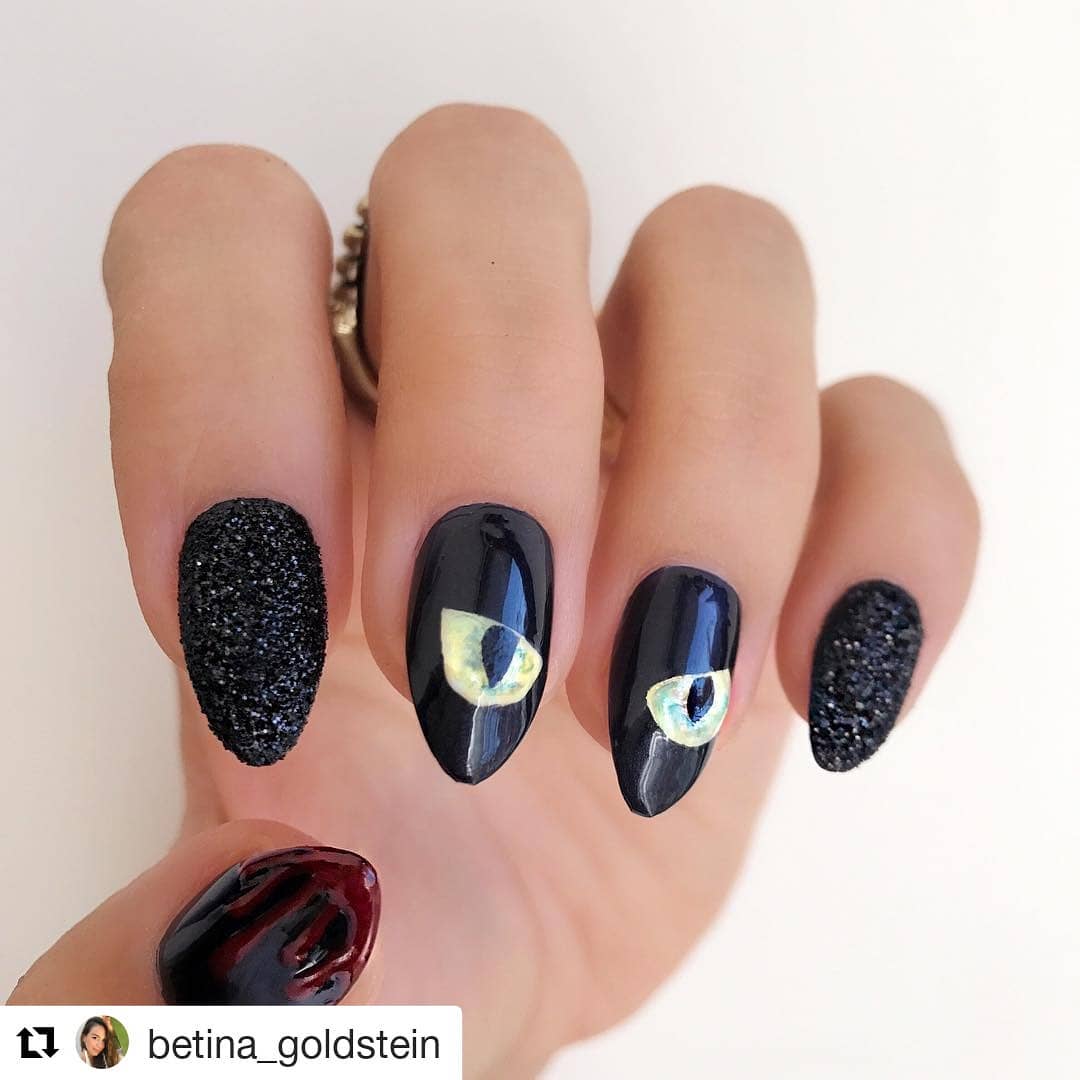 Nail Art Ideas For Halloween Designs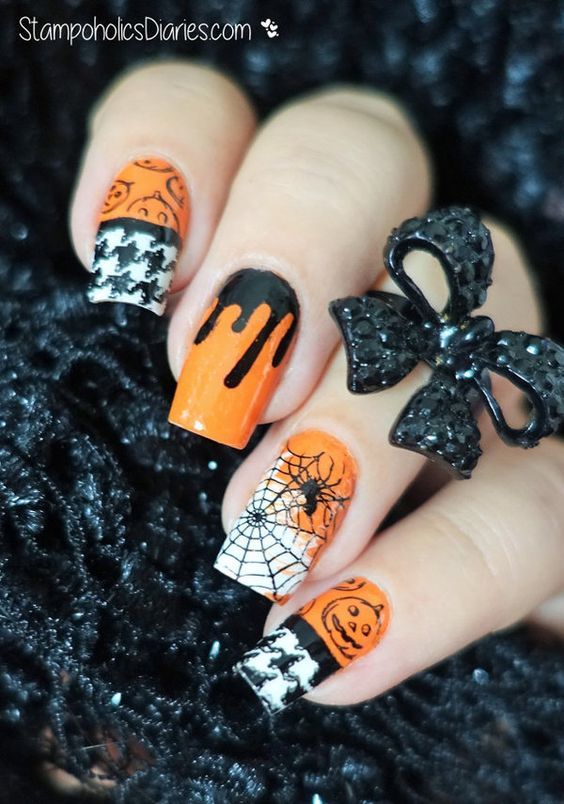 Nail Art Perfect Designs For Halloween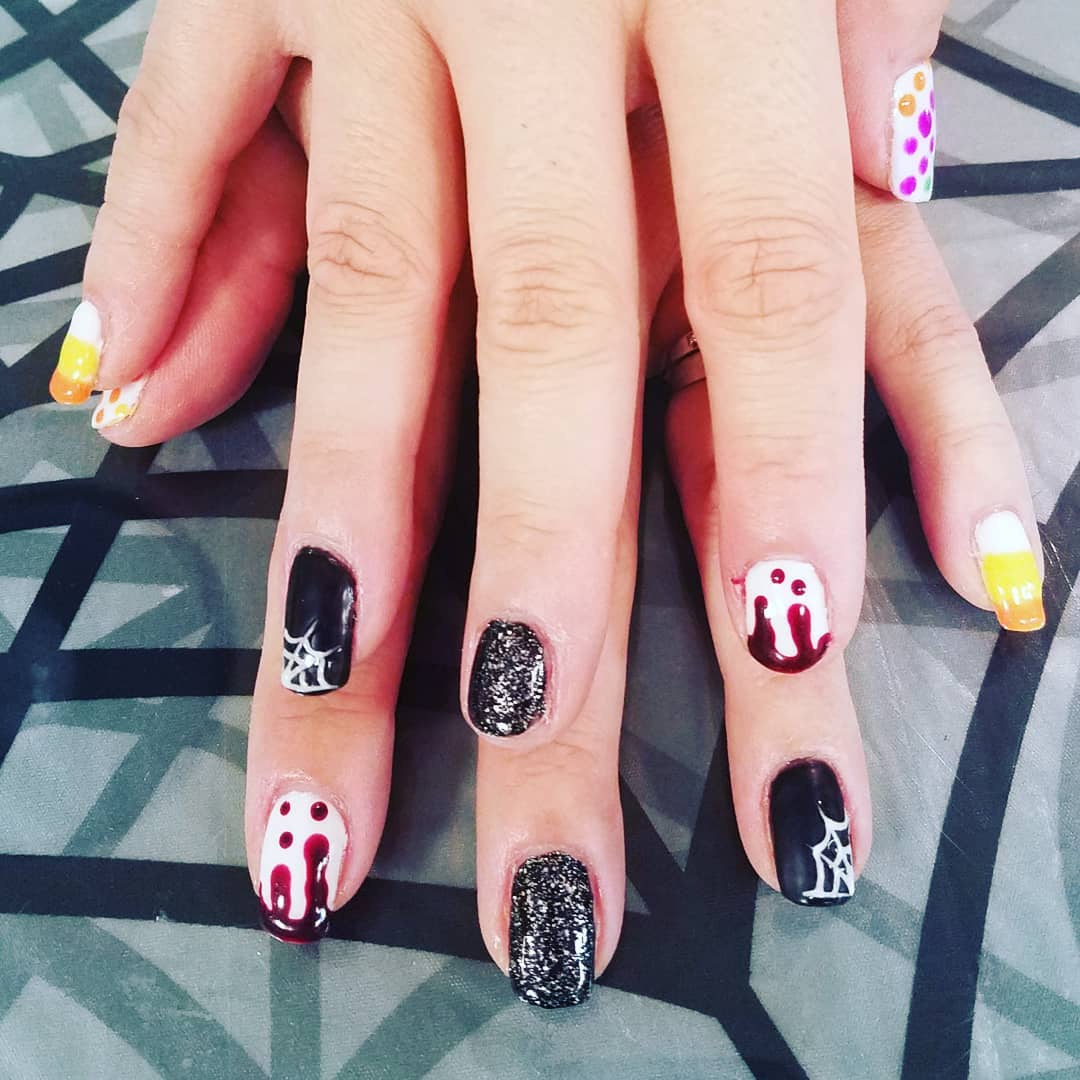 Nude Net Design Nail Art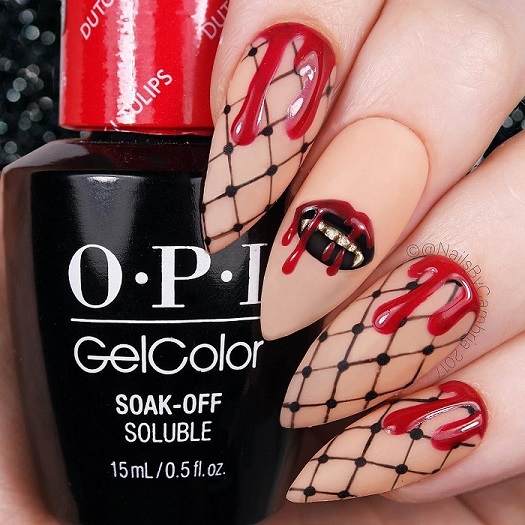 Olive Green Matte Color Nail Art Design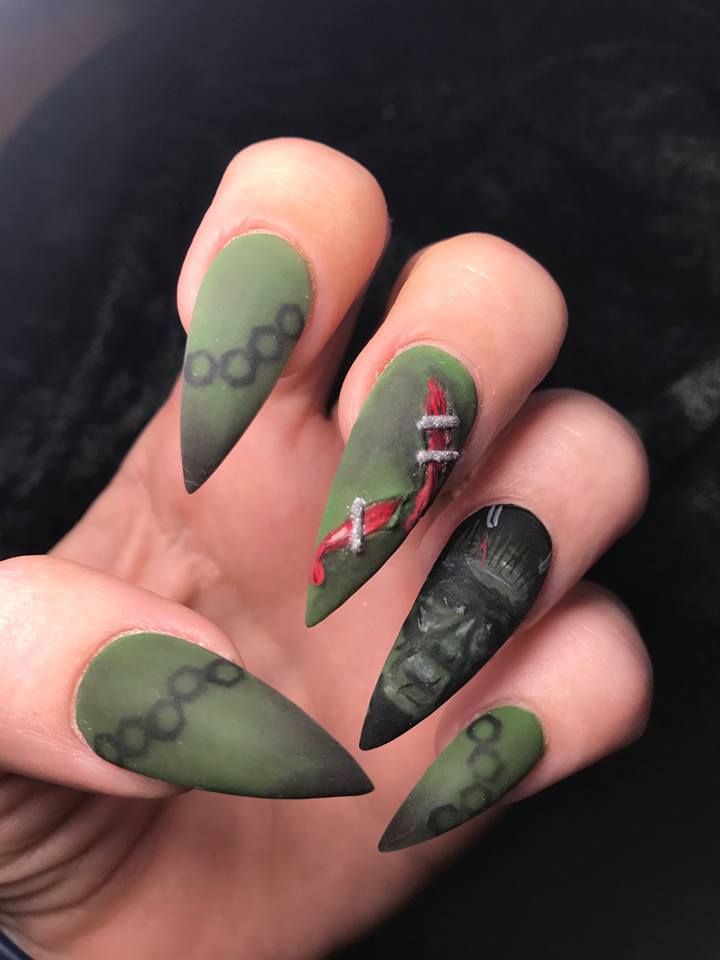 Orange And Glittering Nail Art Ideas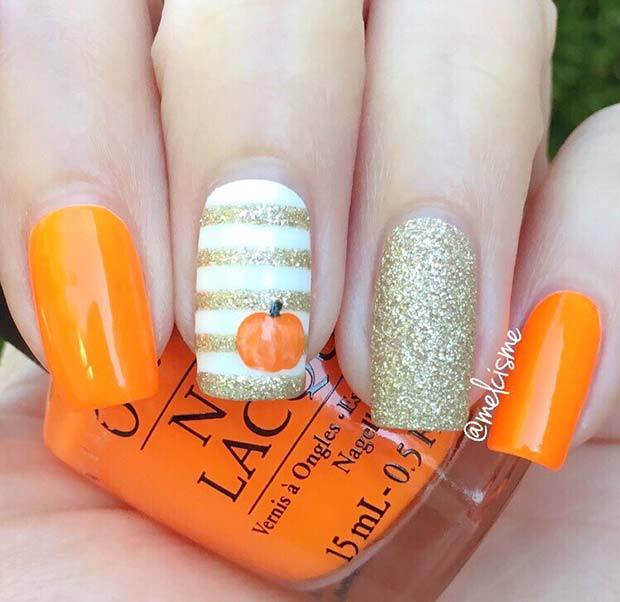 Pattern Nail Art Design For Halloween Lovers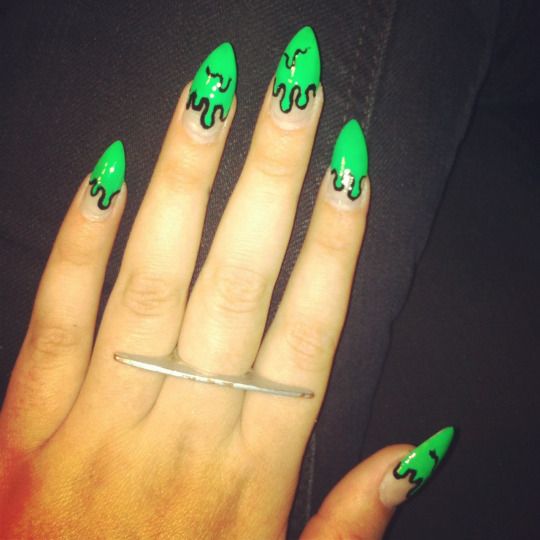 Perfect Halloween Nail Art Design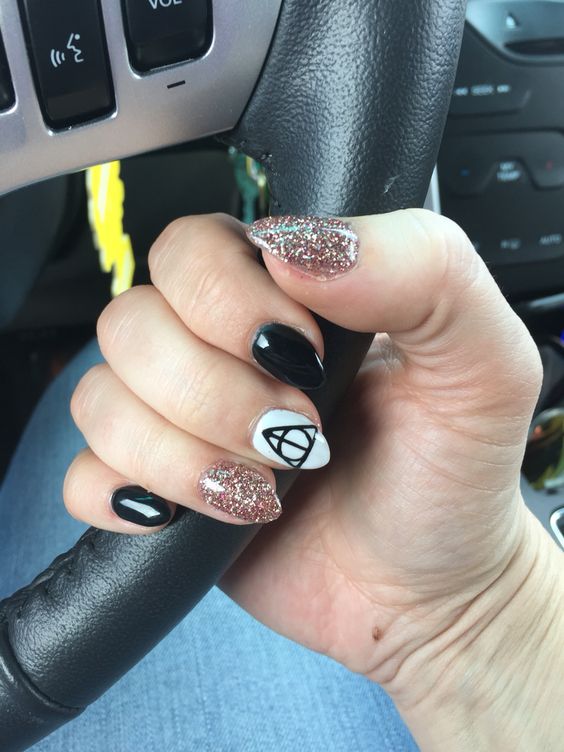 Perfect Look For Halloween Nail Art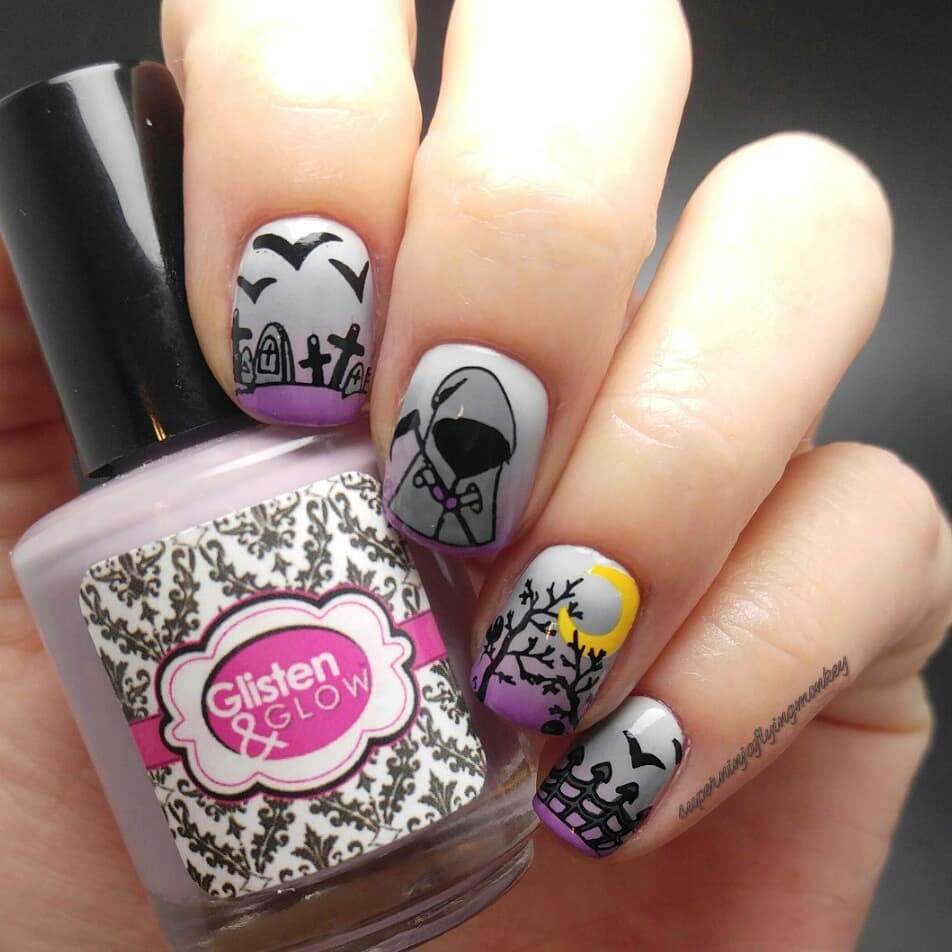 Pretty Halloween Nail Art Design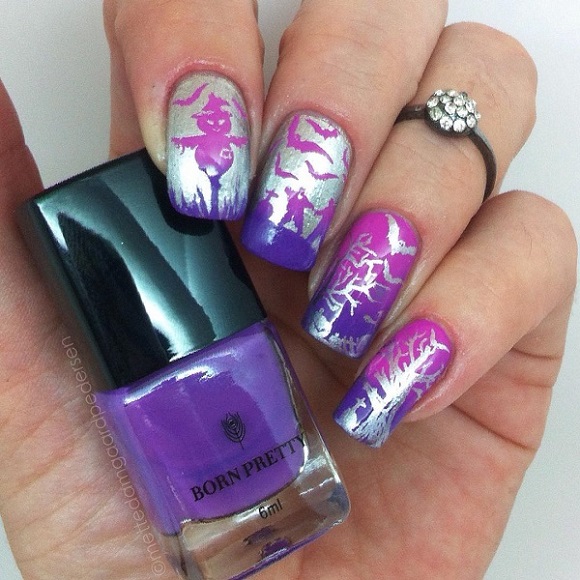 Rustic Boo And Mommy Nail Art Design DIY
Scary Skeleton Halloween Nail Art Designs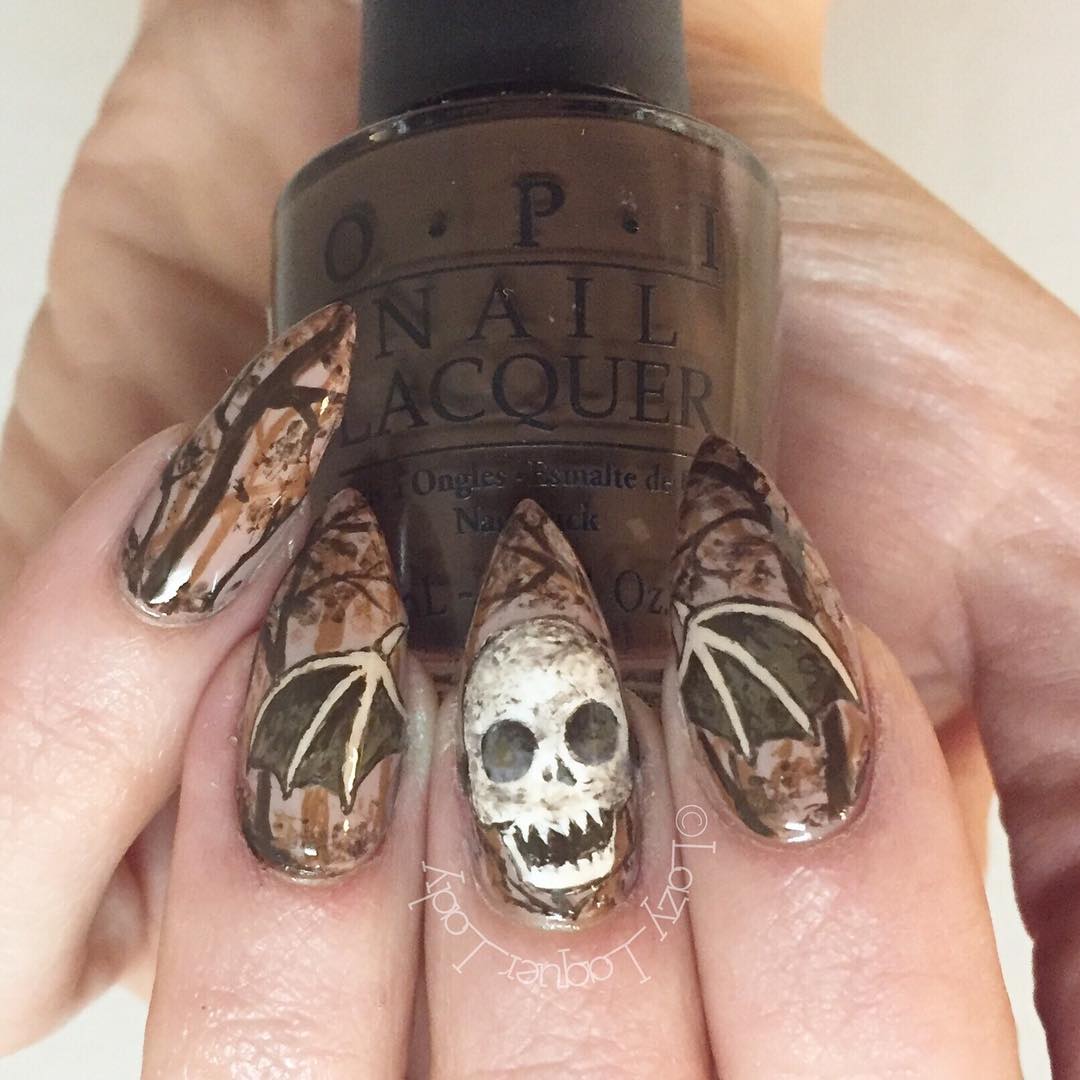 Skeleton And Blood Falling Nail Art Ideas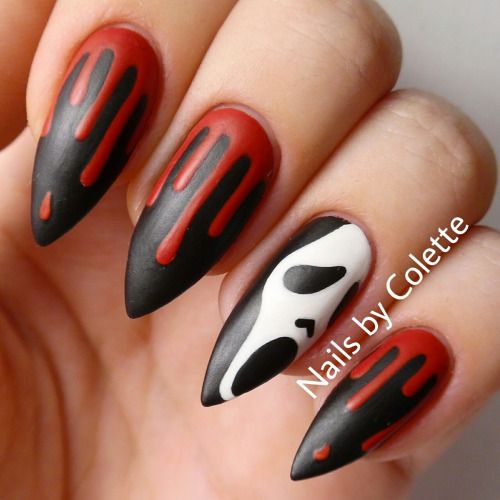 Skeleton And Boo Crazy Nail Art Design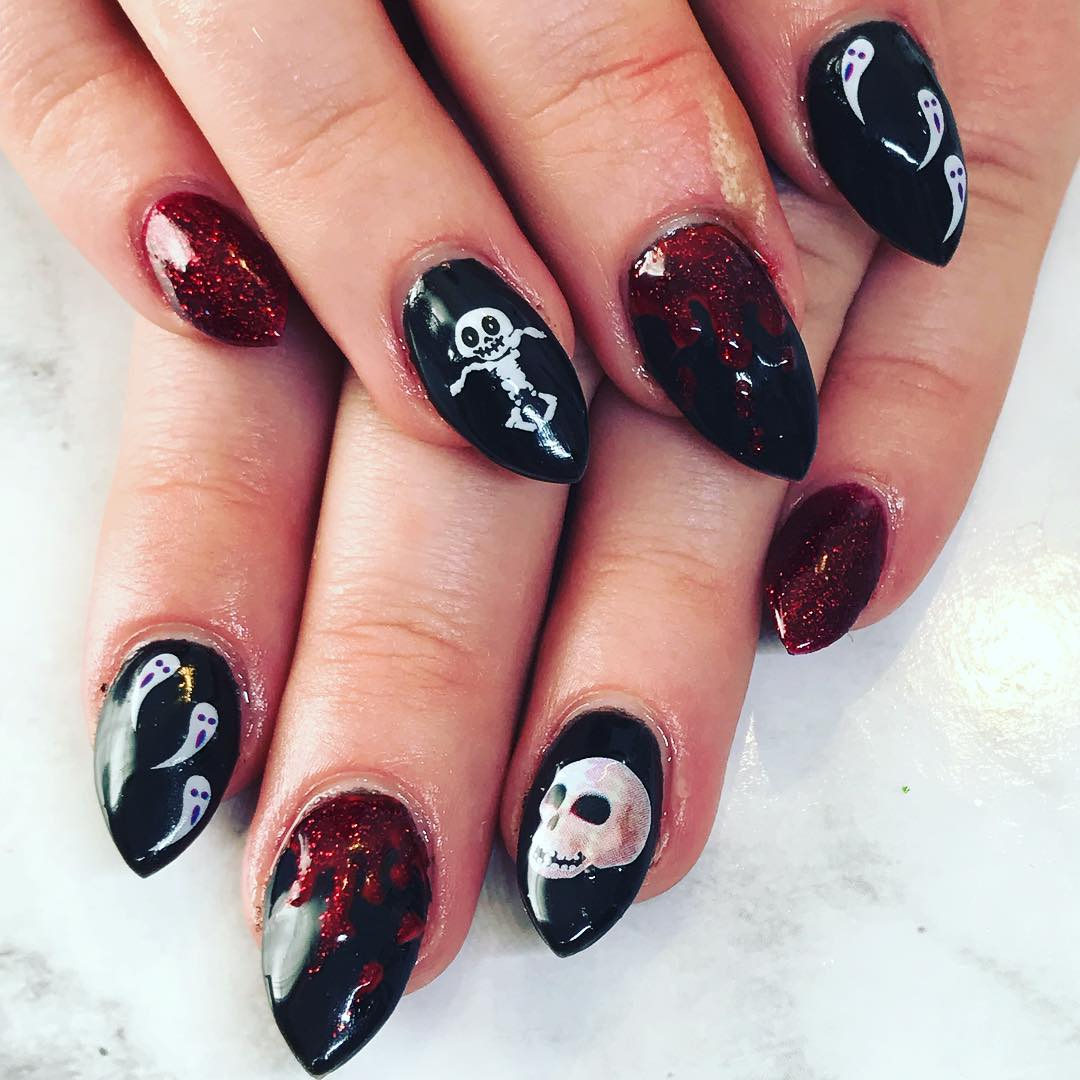 Sparkling Blue Nail Art Design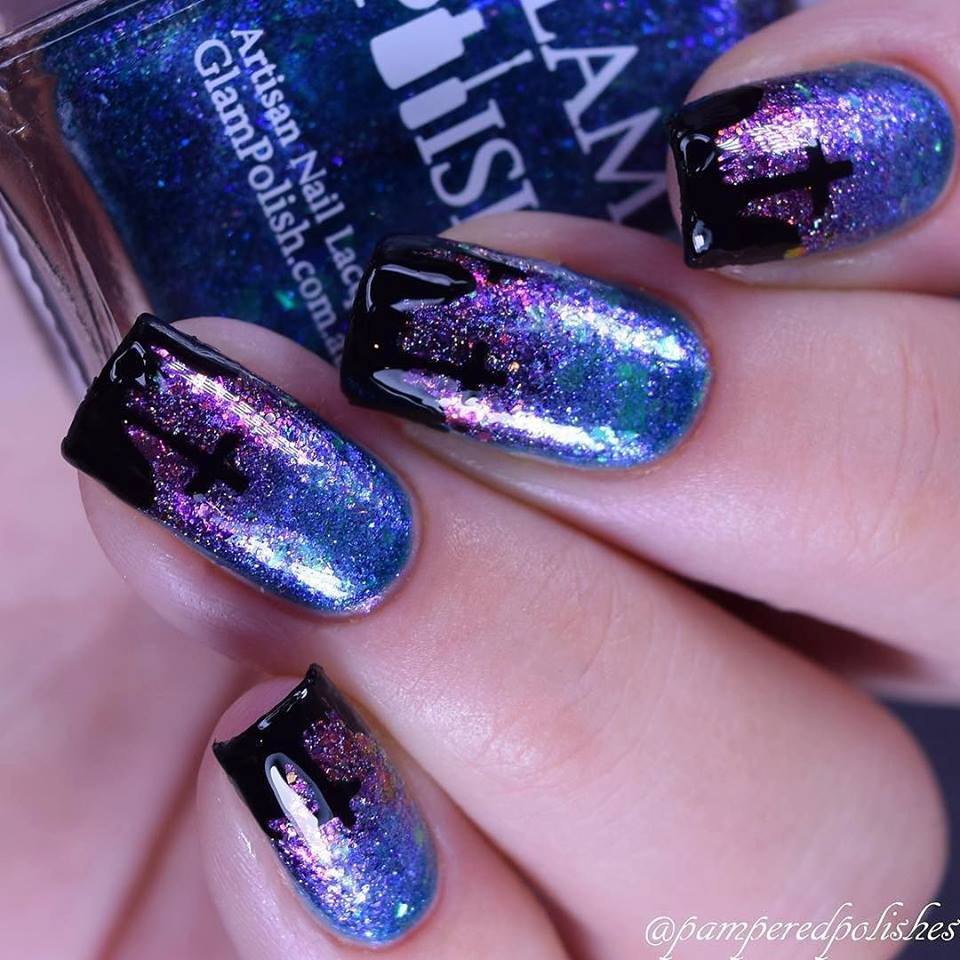 Spider Design Halloween Nail Art Ideas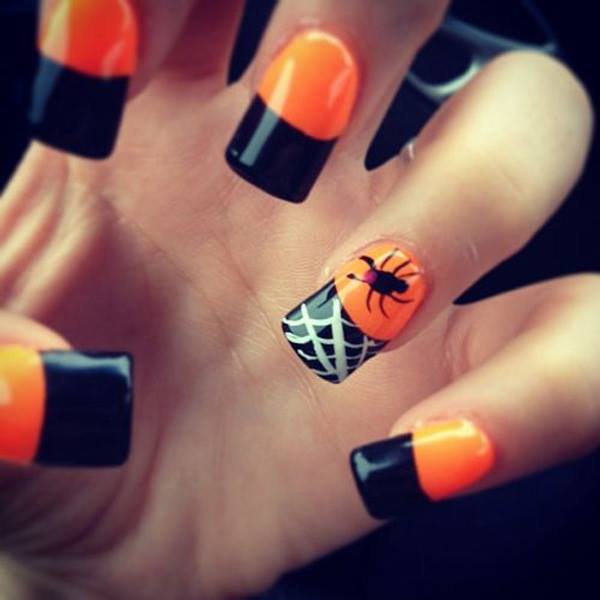 Spooky Nail Art Halloween Designs

Stitched Style Skeleton Nail Art Design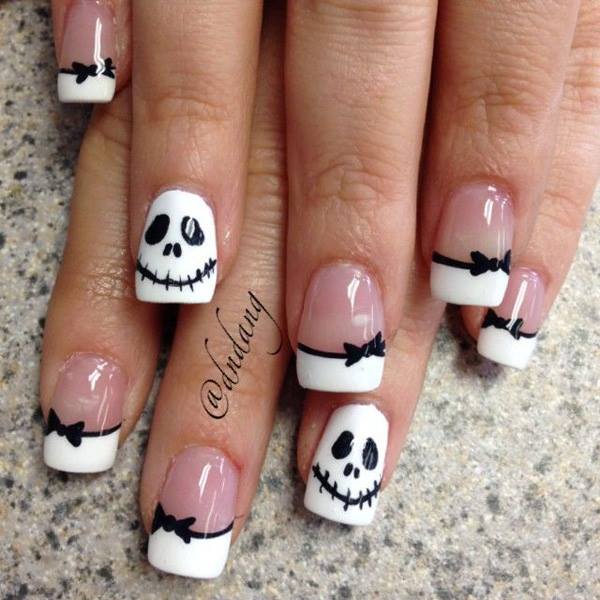 Stylish Nail Art Design For Nail Art Lovers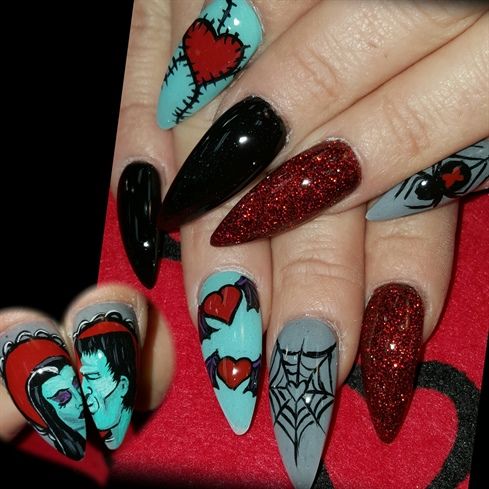 Unique Pattern Nail Art Design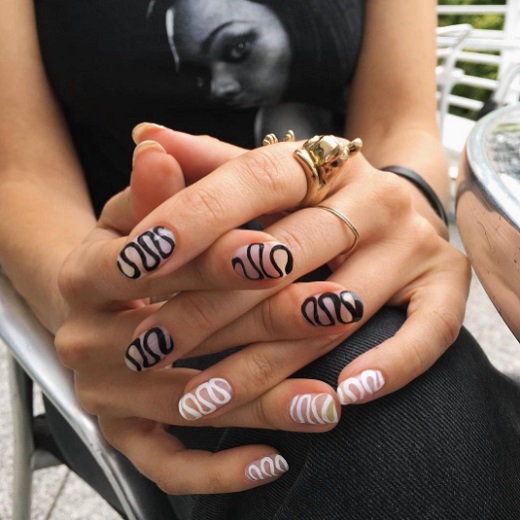 Variety Of Designs And Patters Nail Art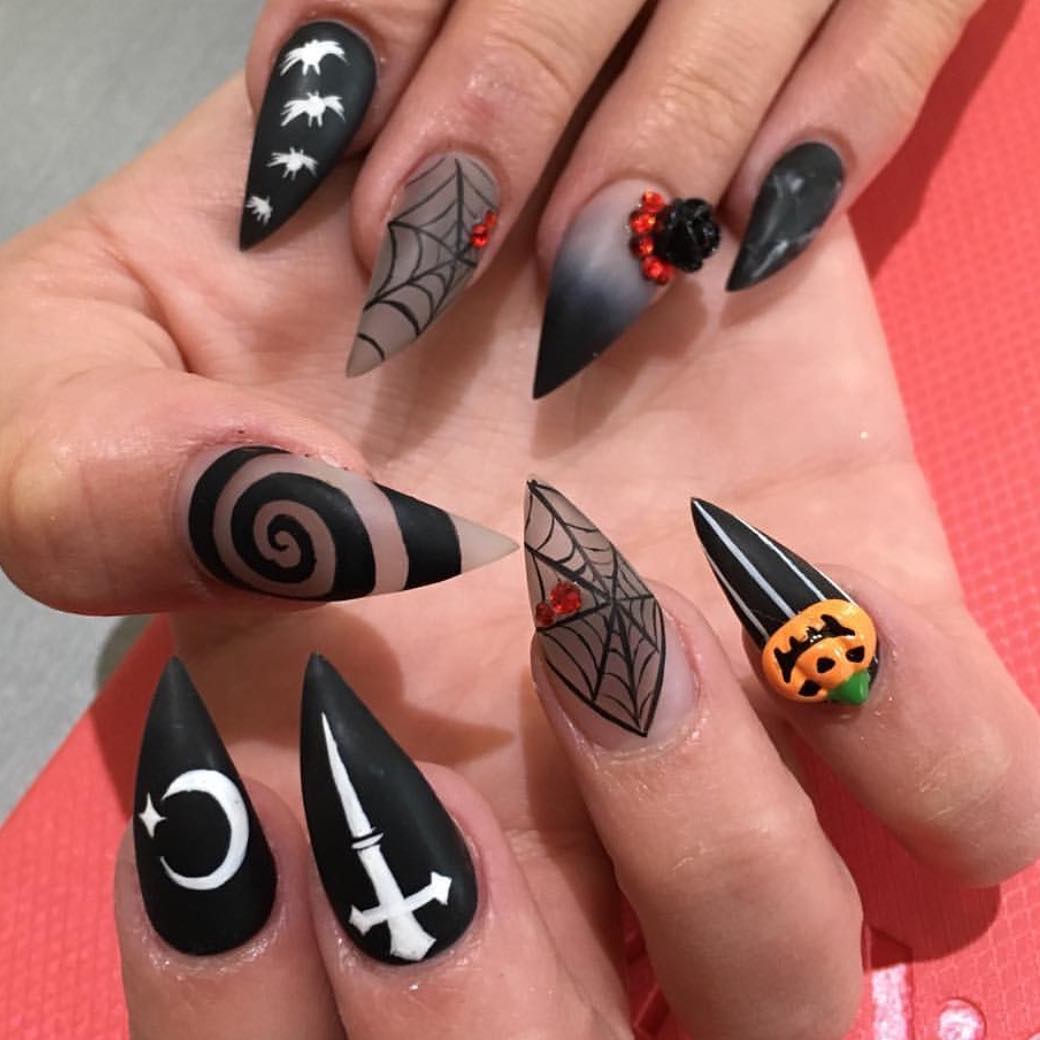 White And Black Long Length Halloween Nail Art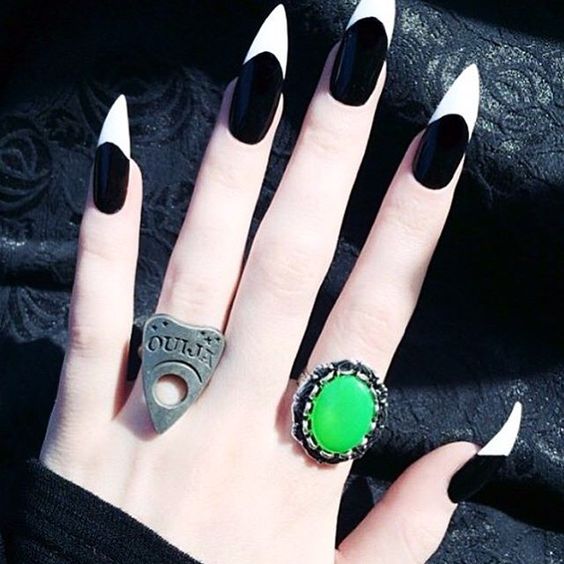 Yellow And Black Nail Art Design