The start of the fall season is accompanied by chunky sweaters, cozy overcoats, ankle boots, and of course a whole new set of nail polish shades. Updating your fingertips is just as important as refreshing your wardrobe. And we have all the inspo you need! Keep your nail polish collection trendy for the pumpkin spice season with the hottest fall nail color trends.
Fuchsia Nail Polishes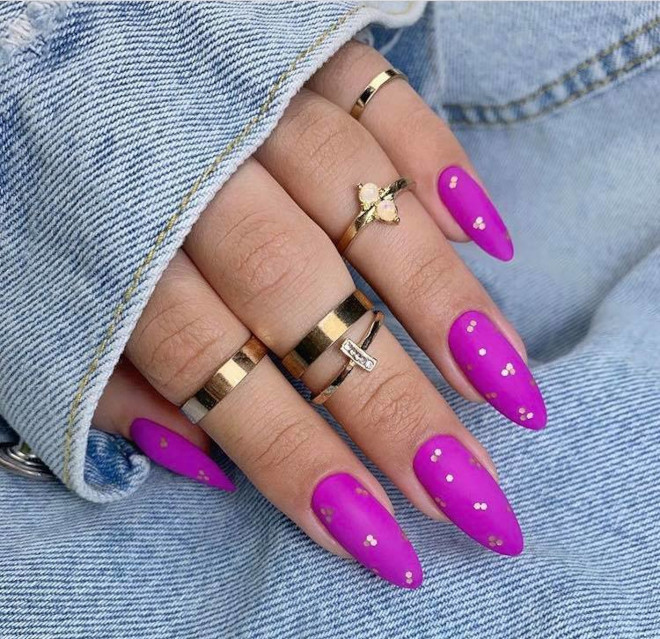 These days everything pink is on-trend, and that includes pink nails! For a vibrant look choose a fuchsia shade. You can choose a matte finish as a more elegant touch, or add gold glittery accents for an attention-grabbing manicure.
Chocolate Nails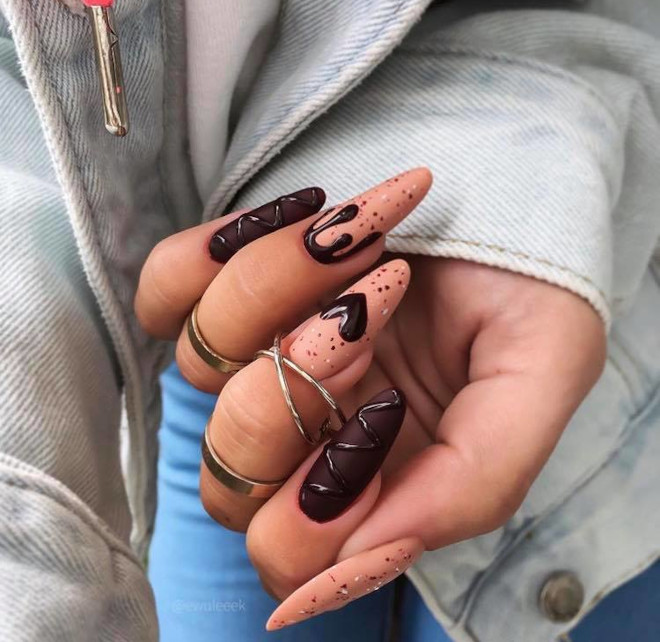 For a yummy look this fall, choose chocolate nails. This interesting design looks delicate, even though it's worth trying to recreate it yourself. You can DIY this design on both short and long nails for a cute look.
Red Nail Polishes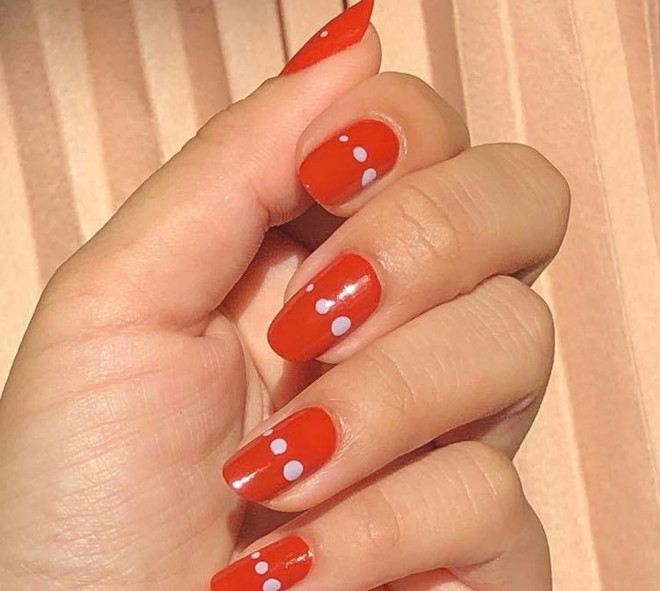 Among all the 2020 fall nail color trends, the red hue is one of the hottest ones. Red nails never go out of style, so they're a safe choice for elegant ladies. Choose this simple nail design with white polka dots for a minimalistic, yet sophisticated look.
Baby Blue Nails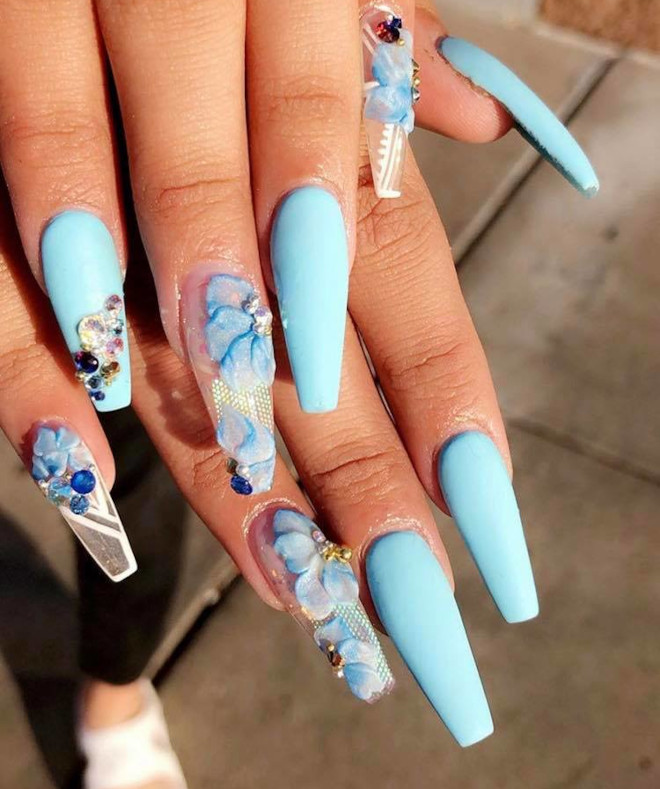 Pastel blue shades are among the nail colors you should try this fall. The baby blue polish in particular is very trendy and will give you a softer appearance. If you want your nails to look extra, you can add small gems to create an eye-catching design.
Royal Blue Nail Polishes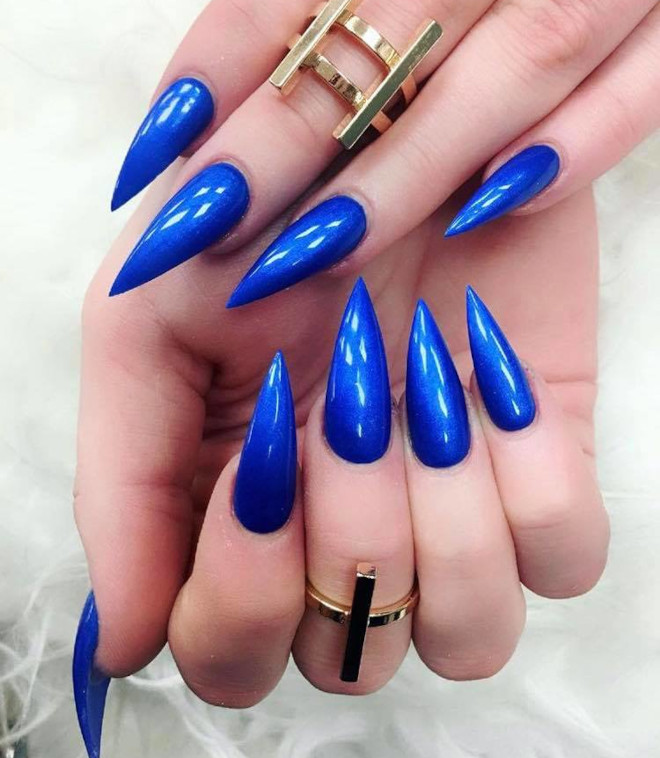 Feel like a queen with royal blue nail polish. You can give your nails a luxurious look with this vibrant color. Choose a bold stiletto shape to add an edgy vibe to your overall appearance.
Teal Nail Polishes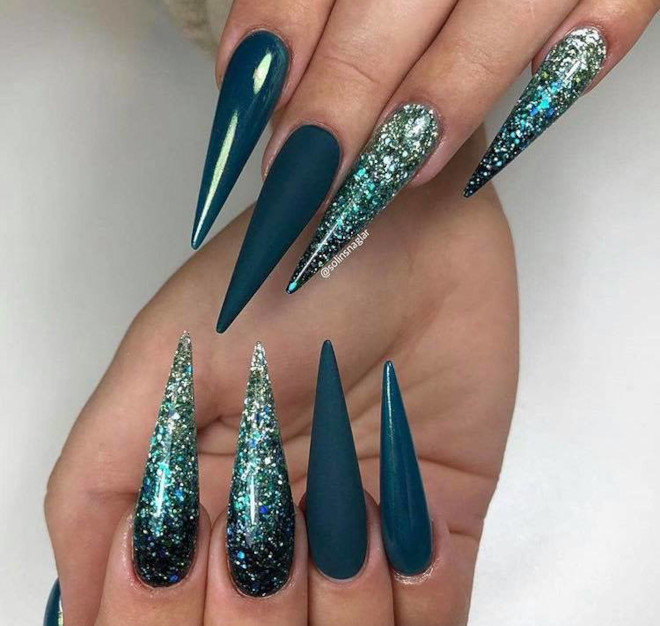 Teal nails can look stunning on everyone and are so fall-approved! Spice up your style this season by recreating this mesmerizing teal nail design.
Mauve Nail Polishes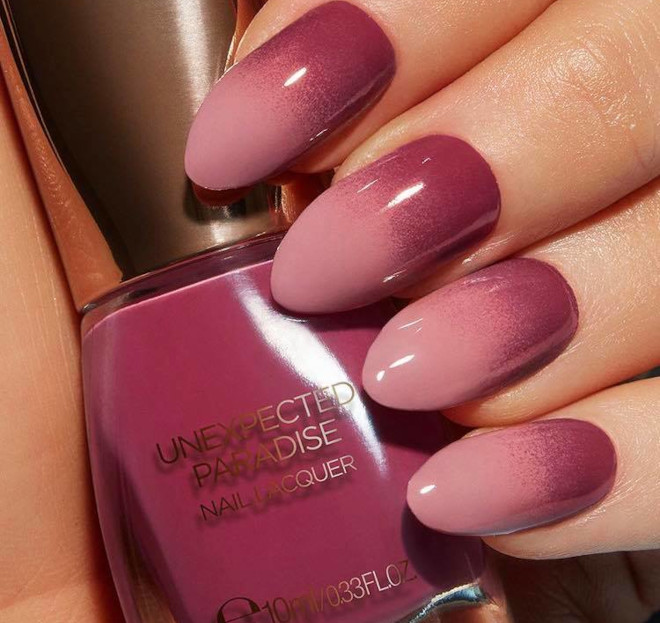 Mauve is one of the most exquisite tones in nail art designs. This delicate color can range from sophisticated to striking. No matter the shade, it's always accompanied by a mysterious vibe. You can choose a softer look with matte mauve nails, or go for something more exciting like a mauve ombre design.
Pearly White Nails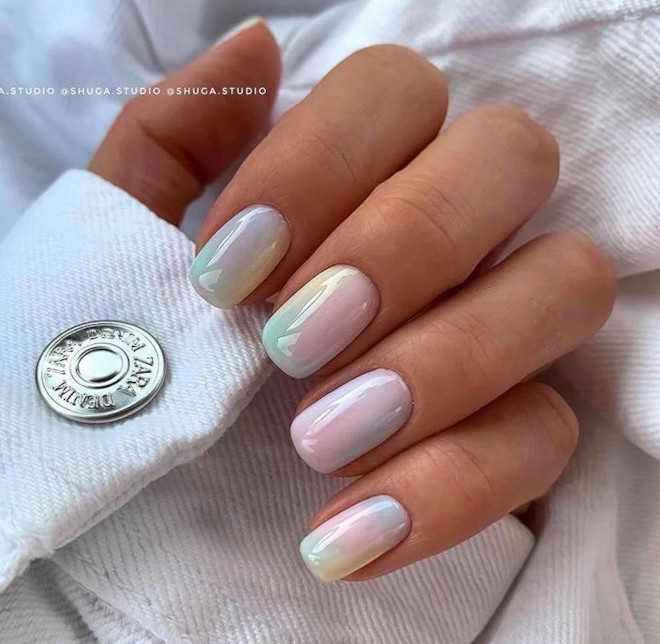 Many fall nail color trends look refined, but there's nothing more elegant than pearl nails. Pearly white shades are a perfect way to dress up your nails for a special occasion, without needing to visit the salon.
Iridescent Nails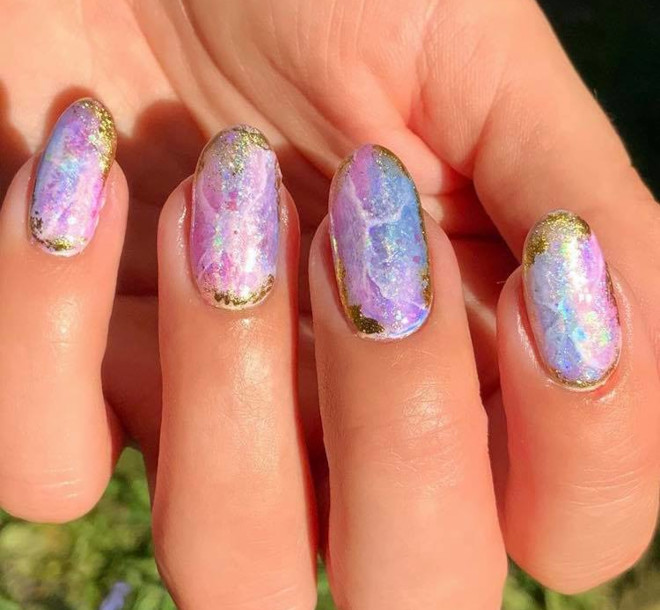 Aside from the pearl nails, any iridescent nail color is on-trend this fall. Use these fall nail color trends to create a unique design that shows off your personal style.