Spring is almost here, so it's time to start thinking about all the fresh ways you can upgrade your nail game. Each spring there is one type of nail art that is popular no matter what. Colorful flowers should be your choice once again this season. We rounded up 17 gorgeous floral manicures that you can actually copy. Go ahead and choose your favorite ones.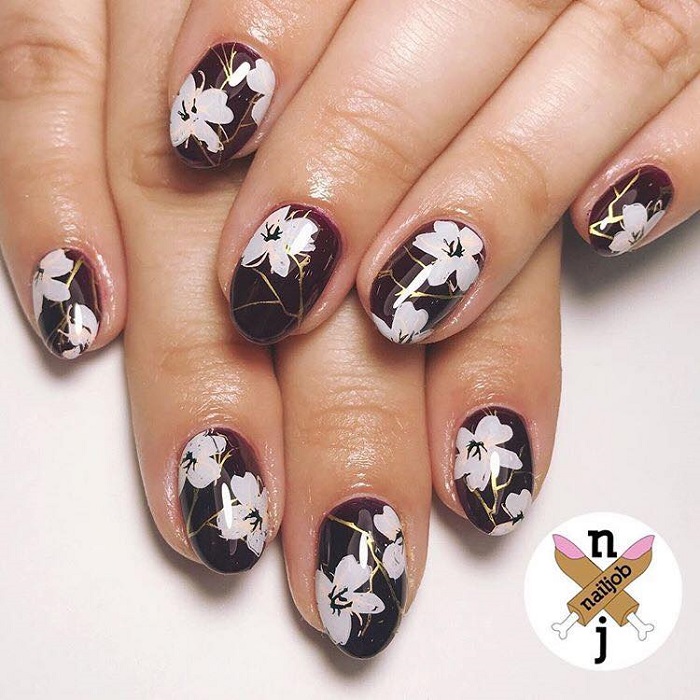 One of the classiest floral manicures you'll see around. Burgundy looks amazing with these white petals.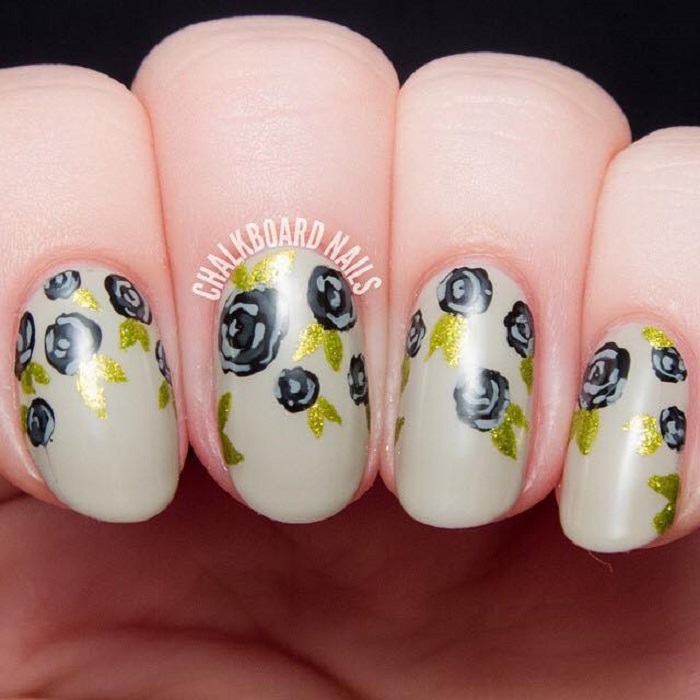 Pastel shades with hints of metallic are a guaranteed score. Whenever you need a fresh idea for your nails, definitely try out this one.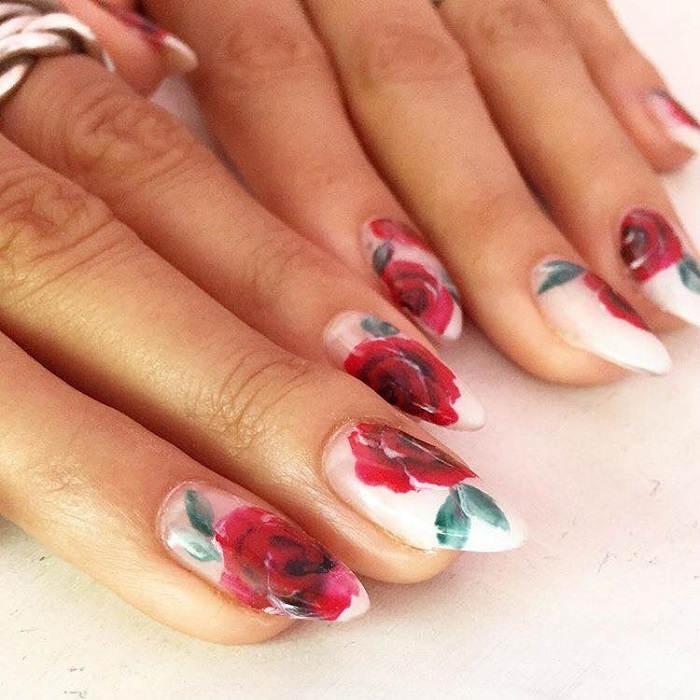 Whenever someone mentions flowers, all ladies first think of roses. This gorgeous but simple floral mani will have you ready for warm days.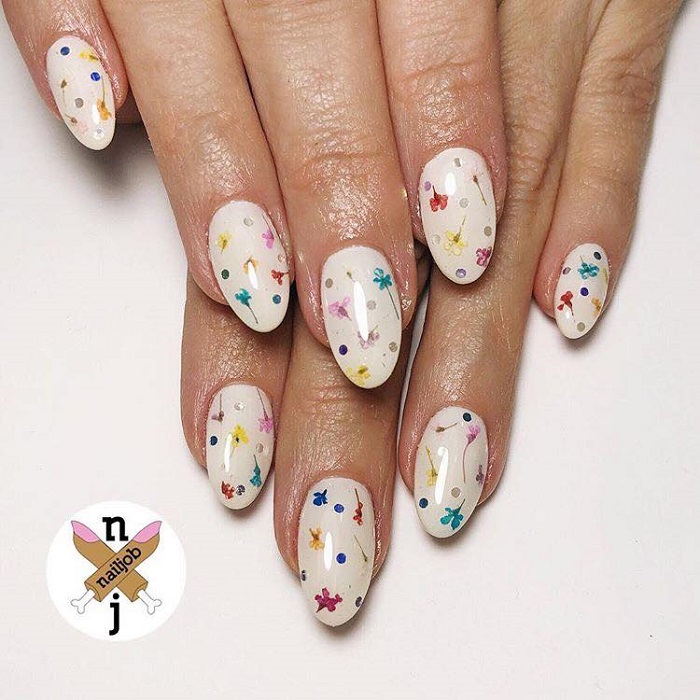 Tiny colorful blooms are another way to go. This one is for all the ladies out there who love minimalist manicures.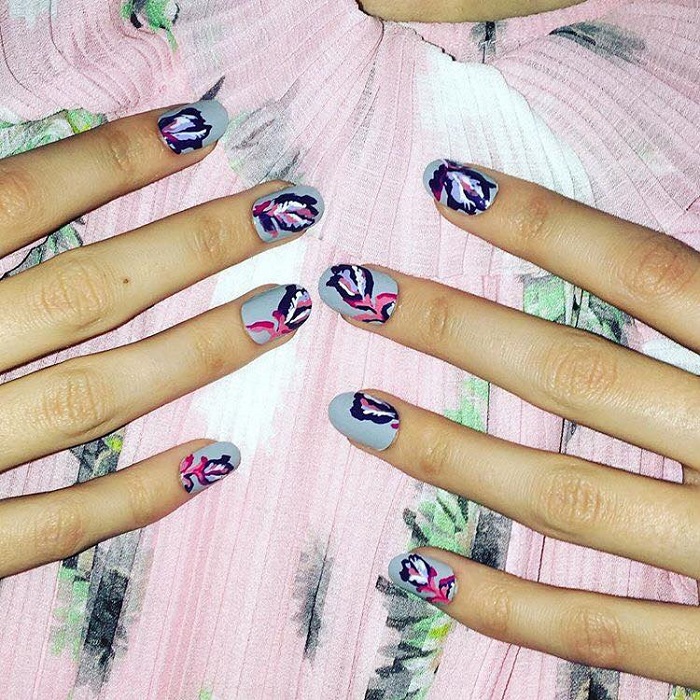 The floral nail art looks lovely when done with matte shades.
Red never goes out of style. Whenever you need to upgrade it, just add some gorgeous roses like in the picture above.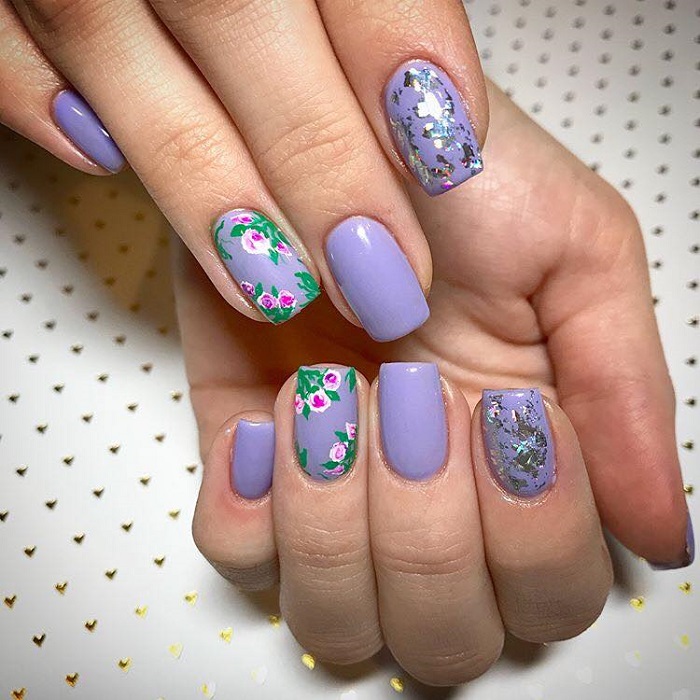 Lavender and lilac are expected to be the most popular colors for spring 2018. So aside from clothing, you can also include them as a part of your manicure.
Pastels and soft colors are always ideal for warm spring days. If you're not a big fan of striking colors, this will soon become your favorite nail design.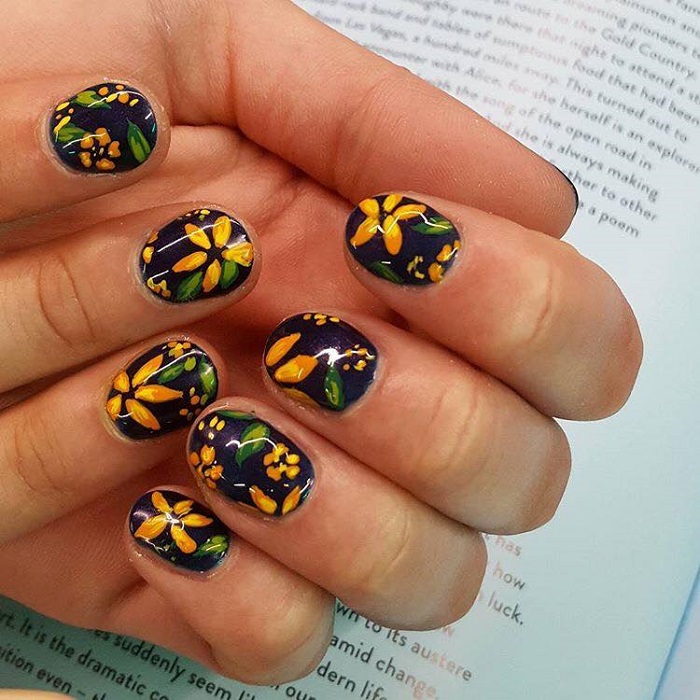 Black doesn't have to be dull or boring. For spring, vibrant blooms are the way to make it look fresh again.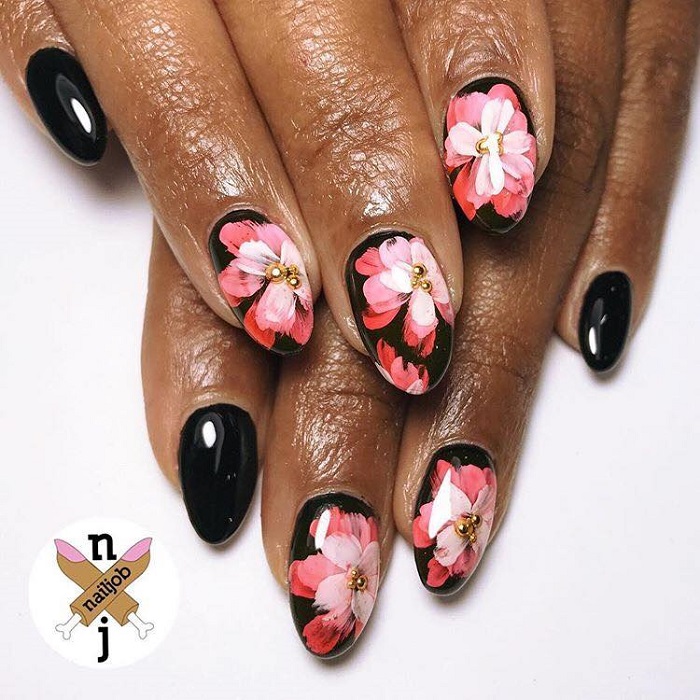 These flowers look almost real! Turn to your favorite nail artist to recreate this mesmerizing mani.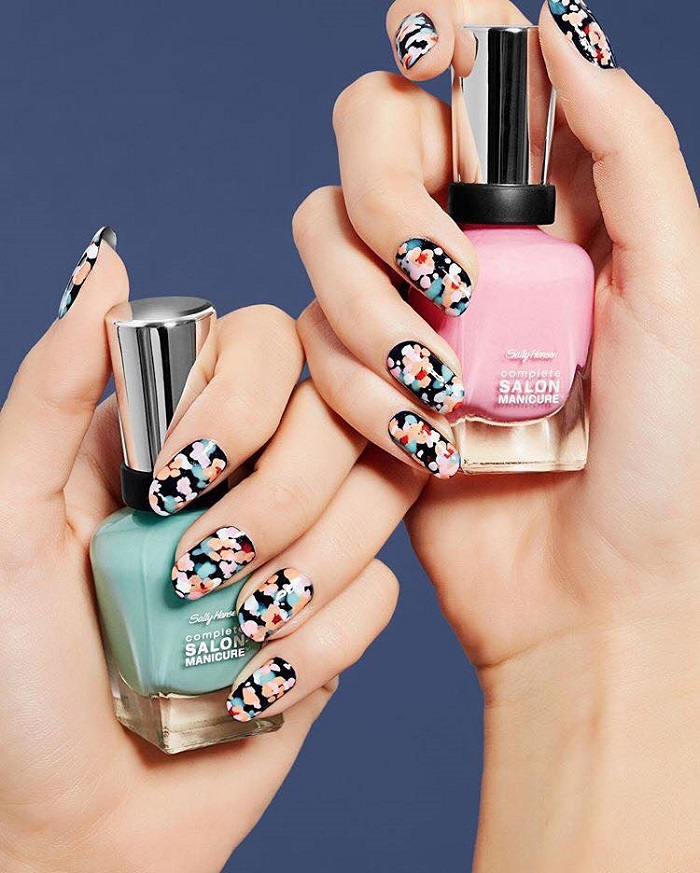 Blooms and petals don't have to be perfectly painted. These artistic floral nails will have you addicted to mixing and playing with colors.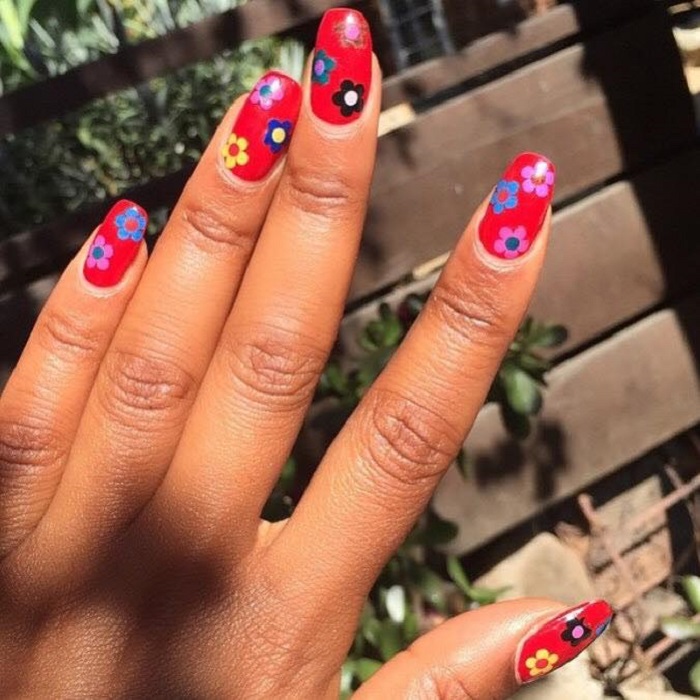 One of the boldest combos is the color-blocking floral manicure.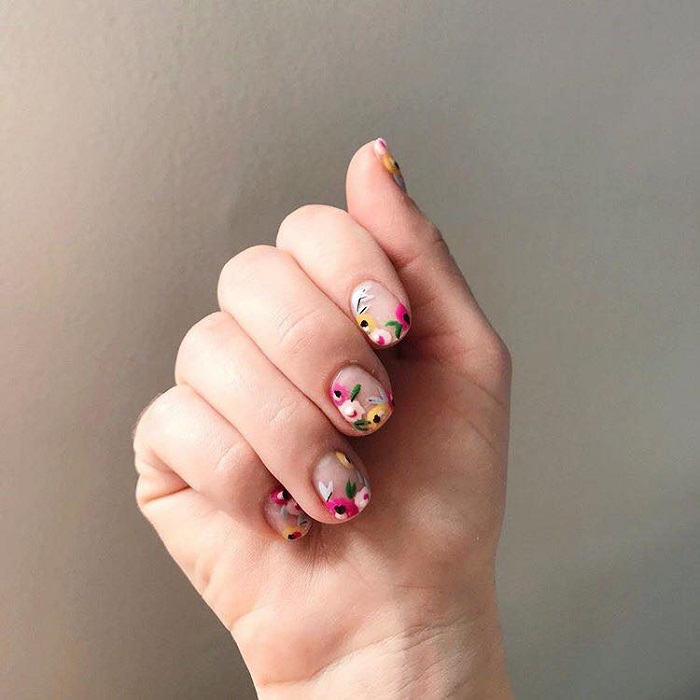 Clear nails and negative spaces are very popular at the moment. You can decorate this transparent nail polish with colorful blooms.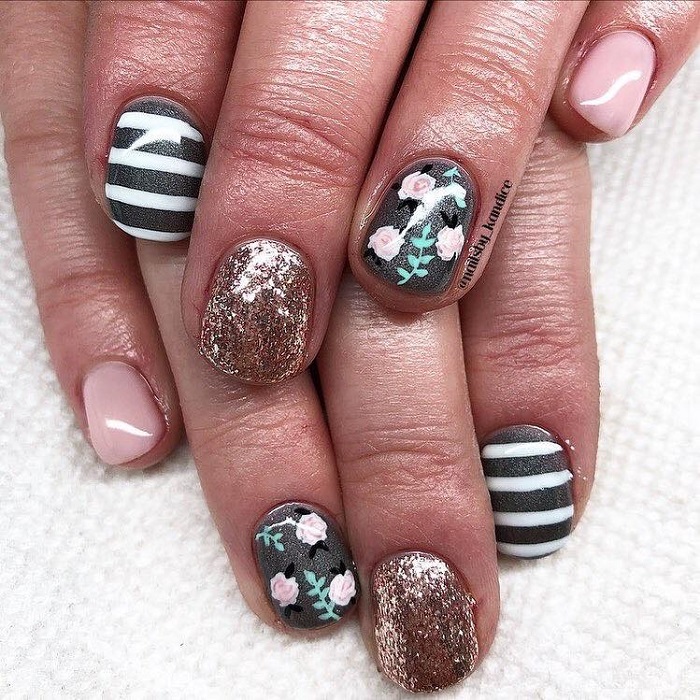 Elevate your nail game with blooms, stripes, and glitter.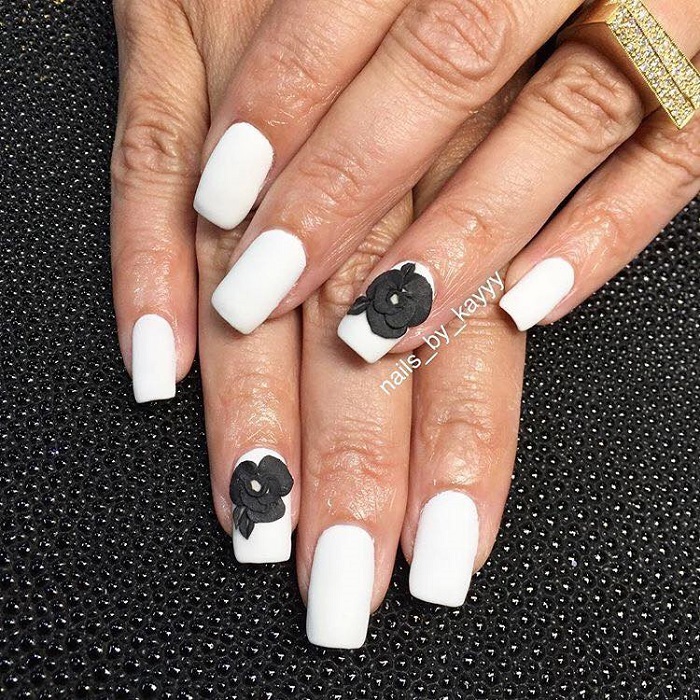 Black and white is always a winning combination. Another thing you might want to try is getting 3D nails.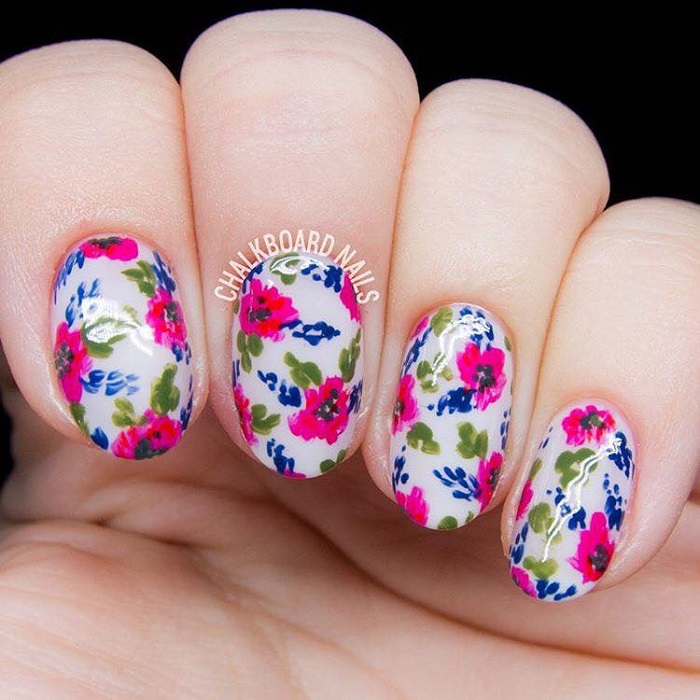 This striking design will bring a lot of fresh vibes to your nails. The mix of vibrant shades such as magenta, green and blue will get you an Insta-worthy manicure.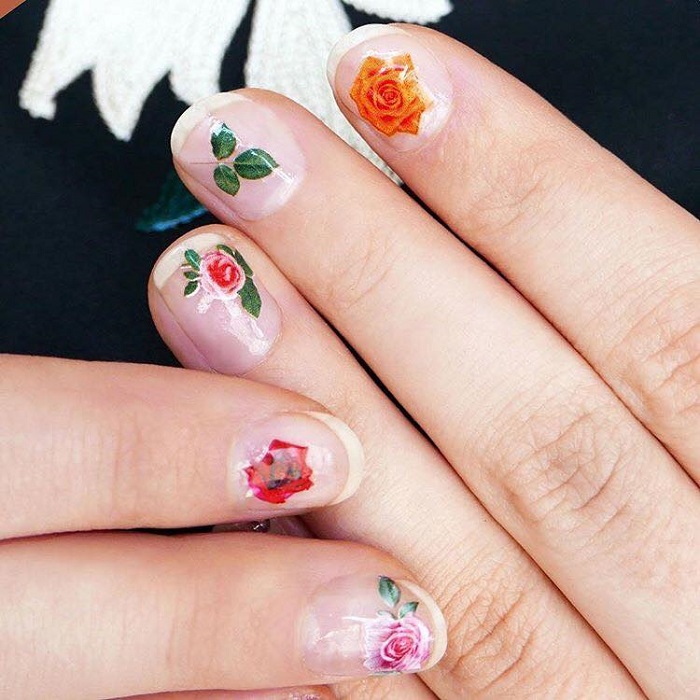 One of the greatest things about this trend is that you can experiment as much as you like. If you can't decide on only one flower or color, go for several different ones.