It's well known that no hair texture is as adaptable to so many different styles as afro hair. For thousands of years, black women have been making the most of their natural curls by designing creative and stunning styles which have, over the generations, become a staple part of several different cultures. Twisted braids (also known as rope braids or Senegalese braids) are some of the best examples of exactly that. This hairstyle is an excellent option for black women as it works wonders to protect your hair by keeping it in great condition and helping it to grow.
Not only that, but twists look undeniably beautiful on all sorts of girls and, most importantly, they are great fun! If you feel like playing around with a fresh new look, then why not opt for this always-fashionable hairstyle and get twists today?
Micro Twist Ponytail
When your twists are as fine and intricate as these, they can be styled into just about any hairdo and worn either up or down. From a distance, micro twists look just like tight curls, which is why they look so great when tinted with an earthy ochre shade and curled at the ends.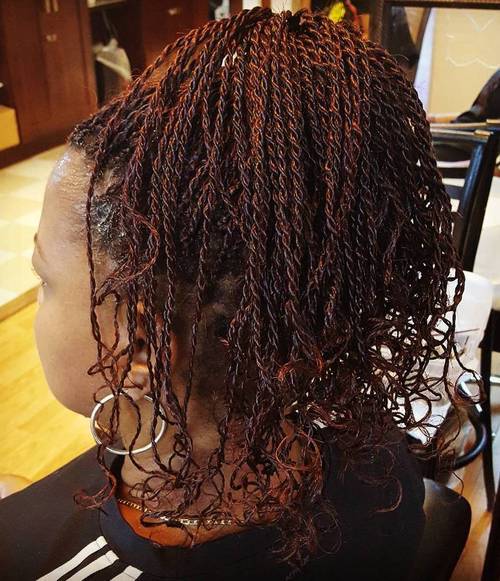 Short and Thick
You can rock a chic style like this bob while still wearing your hair in twist braids. These chunky twists look incredible when worn short and curled at the ends and the bright golden highlights are amazingly complimentary.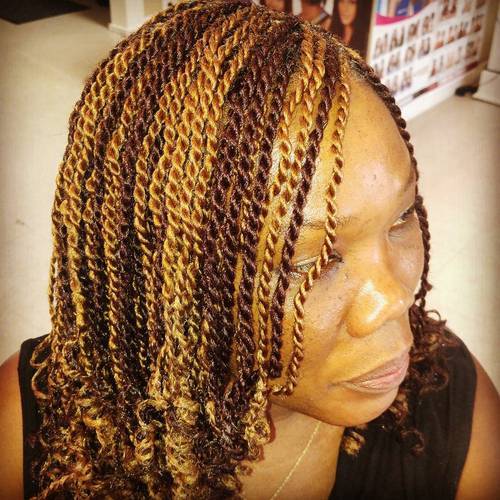 Twisted Ombre hairstyle for medium length hair
Brighten up your tightly wound twists by scattering some color throughout your entire hair. The stunning shade of blonde at the ends of these twists look wonderful against the glossy black backdrop.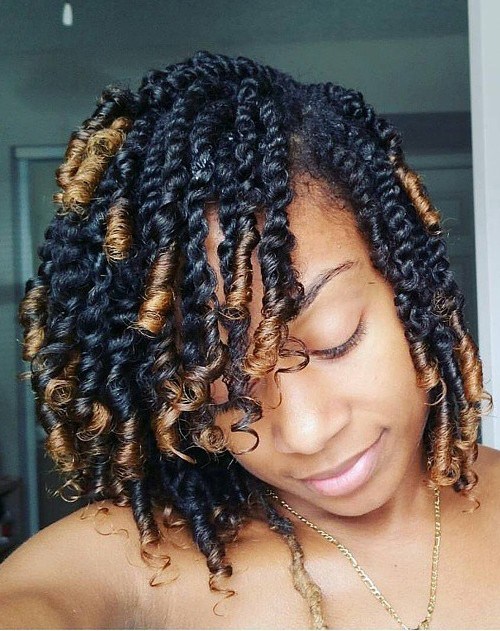 Side Ponytail for African American Women
Want to open up your facial features while still flaunting your long, bouncy twists? This swept up side ponytail is the perfect way to do just that. It is incredibly quick and easy to do and can be worn on a daily basis.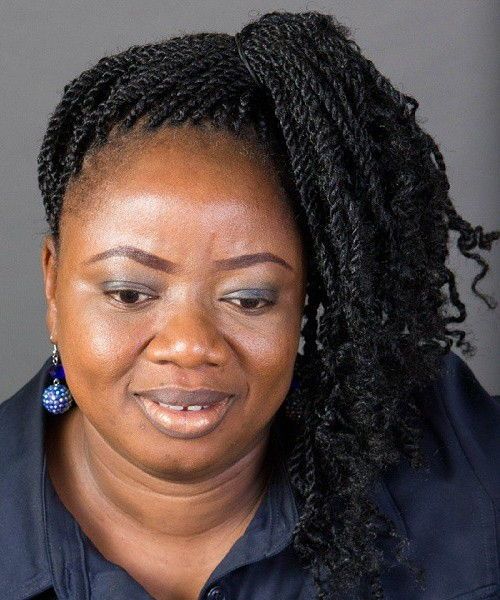 Chunky Ombre twisted hairstyle for short hair
This is a great example of just how beautiful ombre colors can look on thick, chunky twists. Black and caramel brown work wonderfully together and that short length is chic and totally flattering.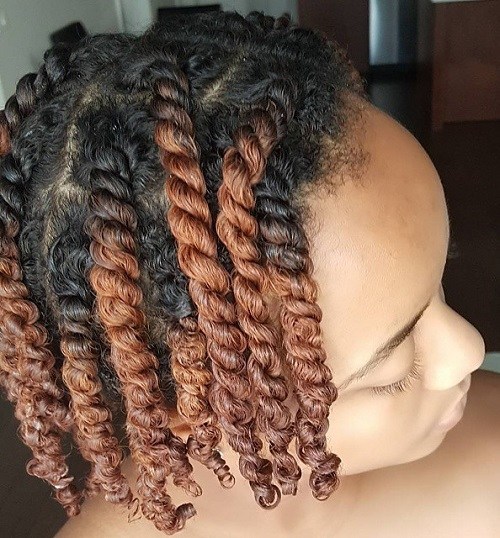 Twisted Black hairstyle for black women
These spiraling twists are about as curly as it gets- and we love it. Show off your fun personality by curling and pinning up sections of your twisted hair to create structure and texture.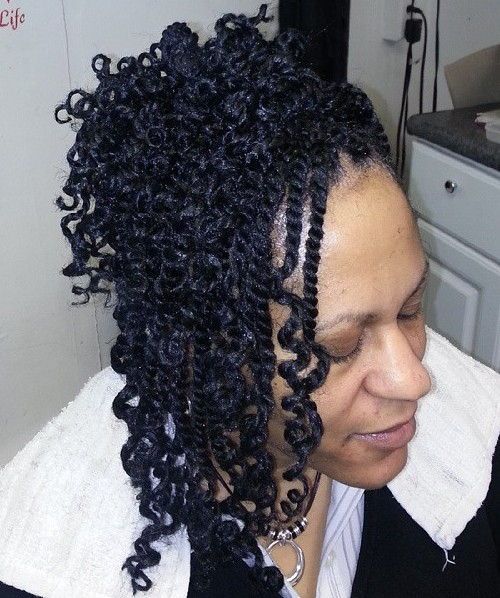 Twisted Super High Ponytail for African American Women
This twisted ponytail has been piled right on top of the head in a way which is sure to make any girl's bone structure look its absolute best. As if this kinky up-do wasn't cool enough on its own, we love the silver accessories added to the ends.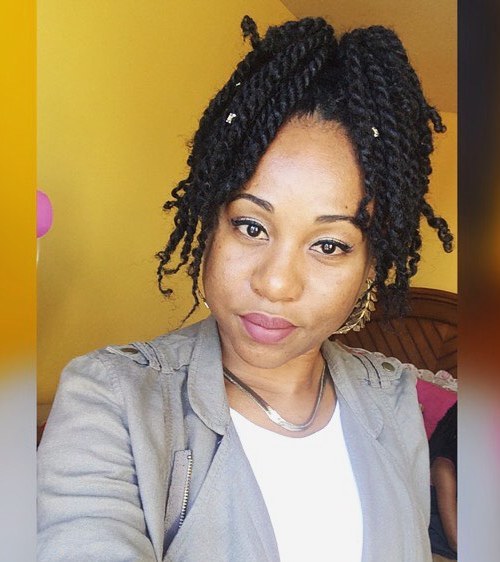 Twisted Subtle Ombre hairstyle for women with thick hair
The way this model has swept her hair all over to one side shows off exactly how thick and full of depth these twisted braids are. Understated touches of honey blonde ombre throughout the hair really accentuate this texture and brighten up the look perfectly.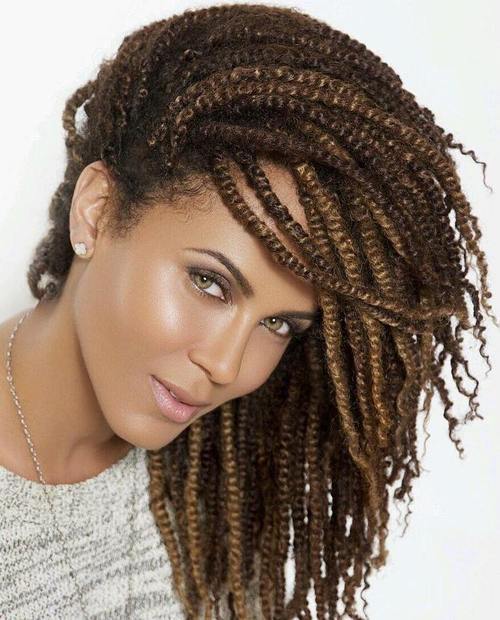 Twisted Suicide Roll Hairstyle for Natural Hair
If you imagined that your chunky twists couldn't be pinned up into an elaborate up-do, then think again. The way those braids at the front have been styled into a vintage 'suicide roll' is classically beautiful.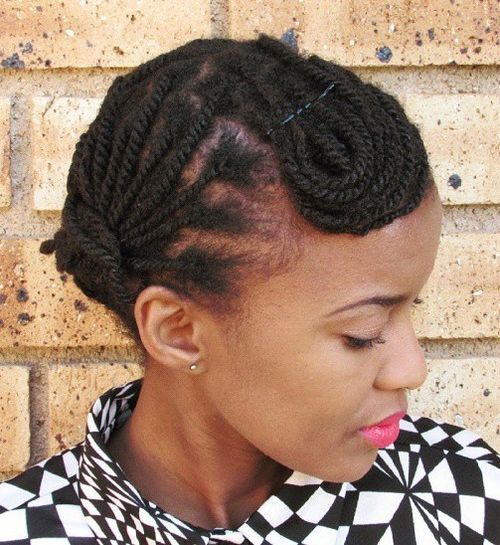 Twisted Pixie haircut for black women
One of our favorite things about twists is that they can be worn just as long or as short as you like. This super short, conservative crop is a great way to show off your big eyes and beautiful features.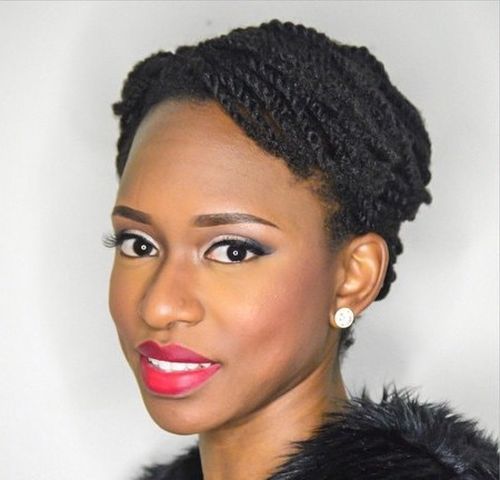 Senegalese Twists
Tie your caramel and black ombre Senegalese twists into a stacked pile on the top of your head to recreate this look. Perfect for both formal and casual occasions, this creative hairstyle adds height and structure and lets the world see how cool you are.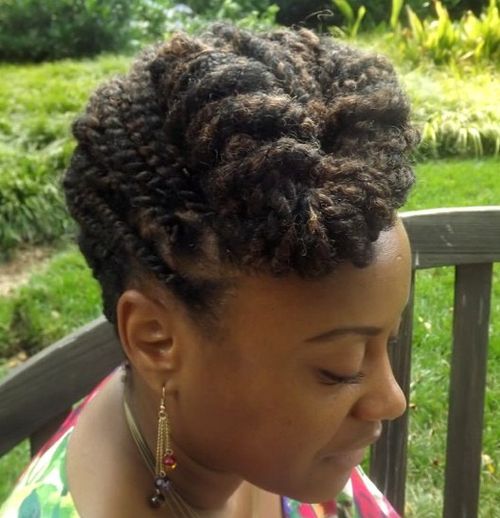 Red Twisted Bun Updo for African American
The vivid red shade of these thin twists goes beautifully with the model's rich brown skin tone. As you can see by this stylish bun at the front of the hair, these twists can be sculpted into any stylish up-do you like.
Loose Twists
There's something very hippy chic about this cool style. You too can let your beautiful bohemian side shine by opting for slightly highlighted twists worn in a loose, layered look.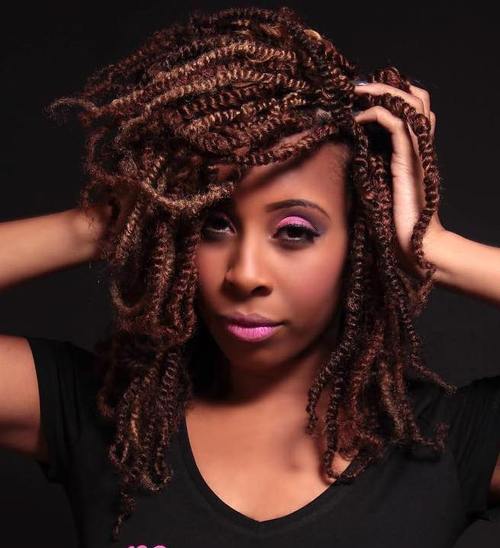 Baby Braids – twisted dark to blonde ombre hairstyle for short hair
You'd have to search pretty far to find a hairstyle as sweet as these dinky little twists. The contrast between honey blonde and jet black roots looks astounding on such a short style. This is particularly perfect for any girl who wants easily manageable hair with no hassle.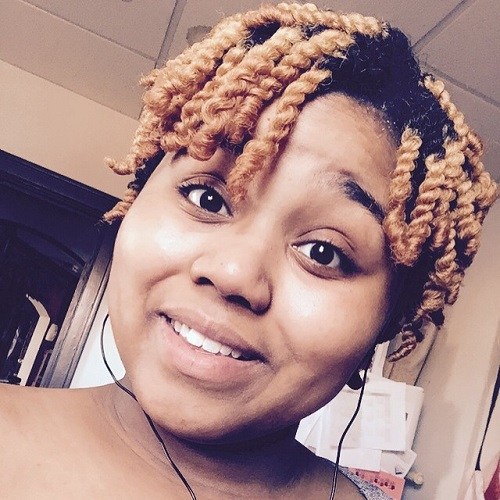 Regal Twists – Chic twisted hairstyle for Natural Hair
You can embrace the style of Queen Cleopatra herself with this style. The addition of a golden art deco-esque headpiece makes these funky twists look nothing less than magical.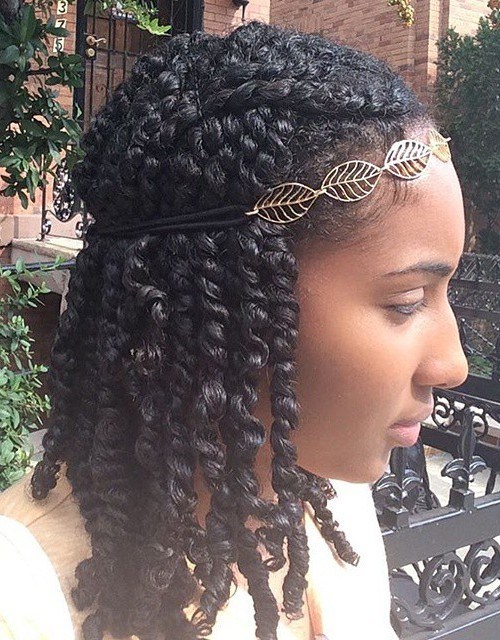 Twisted Bob
What's not to love about this hairstyle? The jet black twists are an easily manageable length and size, not quite micro and not quite chunky. Wear them in a jaw length bob like this one, with the front pushed back to reveal your face, and you'll never have to worry about styling your locks again.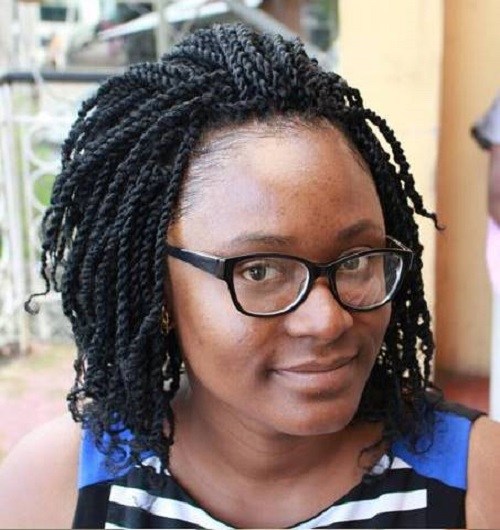 Cherry Red Bob
Everything about this hairstyle is pretty amazing. That cherry red tone looks gorgeous next to the model's skin tone and the length of the bob is short and chic. One of the best things about twists is that you can play around with different styles such as these sweeping side bangs.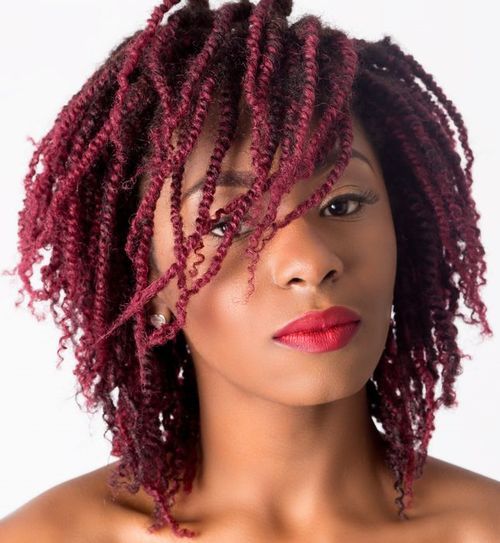 Kinky Twists
Don't you just love how versatile Afro hair can be – especially when it has been twisted into kinky braids like these? Here are just four of the many different hairstyles, both up and down, that you can experiment with when you opt for this timeless hairstyle.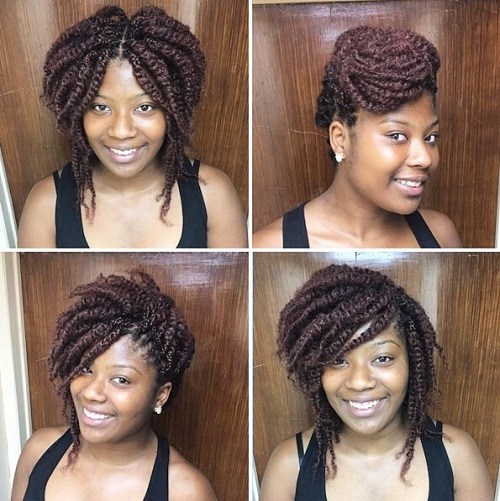 Curled Rope Twists
You might not think that you need to add any more shape or volume to your gorgeous rope twists than they already have. This perfectly curled look, however, shows what a difference a little bit of time and styling can make to your appearance. This is ideal for formal and glamorous events.