Don't worry if you have short nails. Nail art can be created on any canvas, small or large. Here is a wonderful compilation of nail art designs for short nails. Brittle nails should be kept short for proper maintenance. Here you would get a wonderful collection of short nail art designs. Go through our gallery of images to get nail art ideas for very short nails. From half-moon glitter, triangle nails to ombre nails and colorful stripes, find an amazing collection of short nail designs here on our blog. Check our short nails manicure ideas here. Check out stunning gorgeous  nail art designs here.
Innovative Nail Art Designs for Short Nails
Paint Splatter Nail Design: Create an attention-arresting 'paint splatter' nail design by painting the nails white and spray painting various colors on it. With multiple colors, obtain a mesmerizing effect.
Peek-A-Boo Monochrome Nail Art: Flaunt a stylish mani in black and white. Paint your nails in white and make the curved crescent design. Fill up the remaining part of the nails with a black polish. Finish it off with the top coat.
Easy Nail Art Designs To Do At Home
Ombre Nail Design: To sport the perfect ombre nail design, apply a pale pink nail polish as the base coat. Apply the colors from purple to blue in gradation and dab on the nails for creating the ombre effect. Clean off the excess polish from your fingers and finish off the nail mani with a glittery top coat.
Pink Autumnal Nail Design: For creating the autumnal nail mani, apply a base coat of pastel pink nail polish. On the ring finger, create a half leaf with a nail striper dipped in black polish. Create the other half of the leaf with white polish. Add glitter where the white and black lines meet. Use polka dots or stripes of the same color on the remaining nails.
With these amazing nail art designs for short nails look fashion-forward this festive season.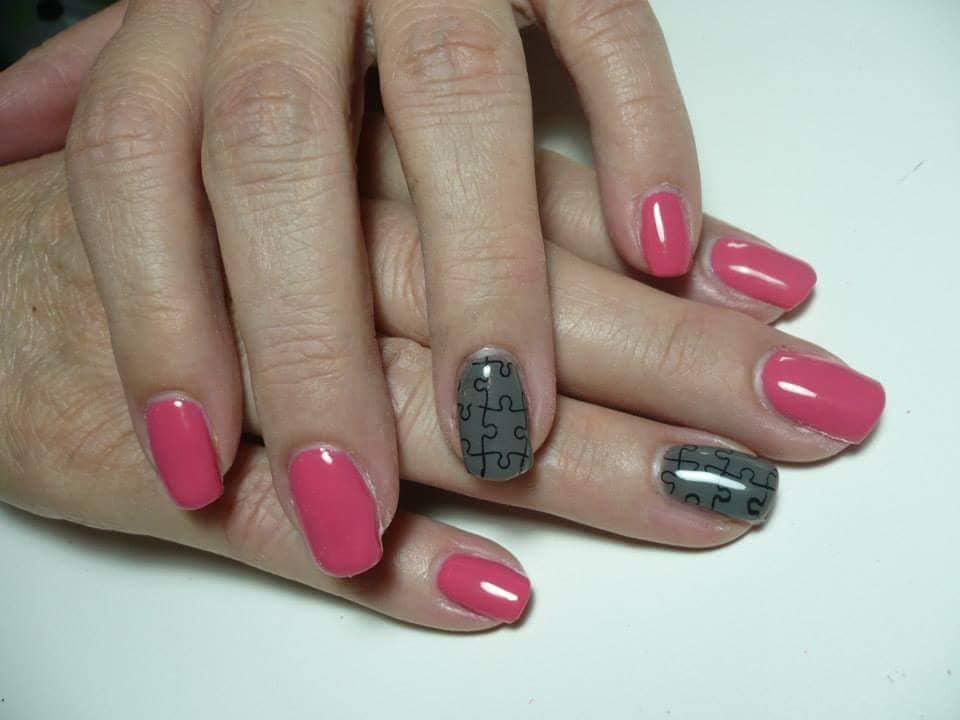 Amazing Pink Nails with Exceptional Gray Nail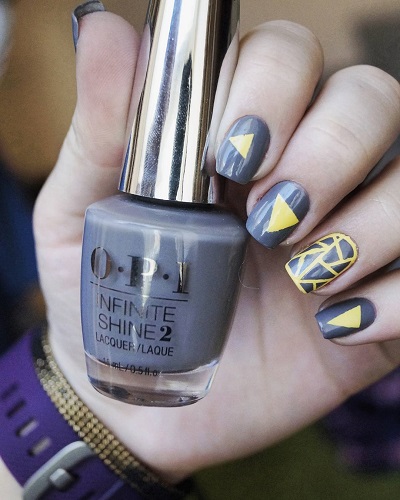 Beautiful Gray Nails with Yellow Cute Nail Art for Winters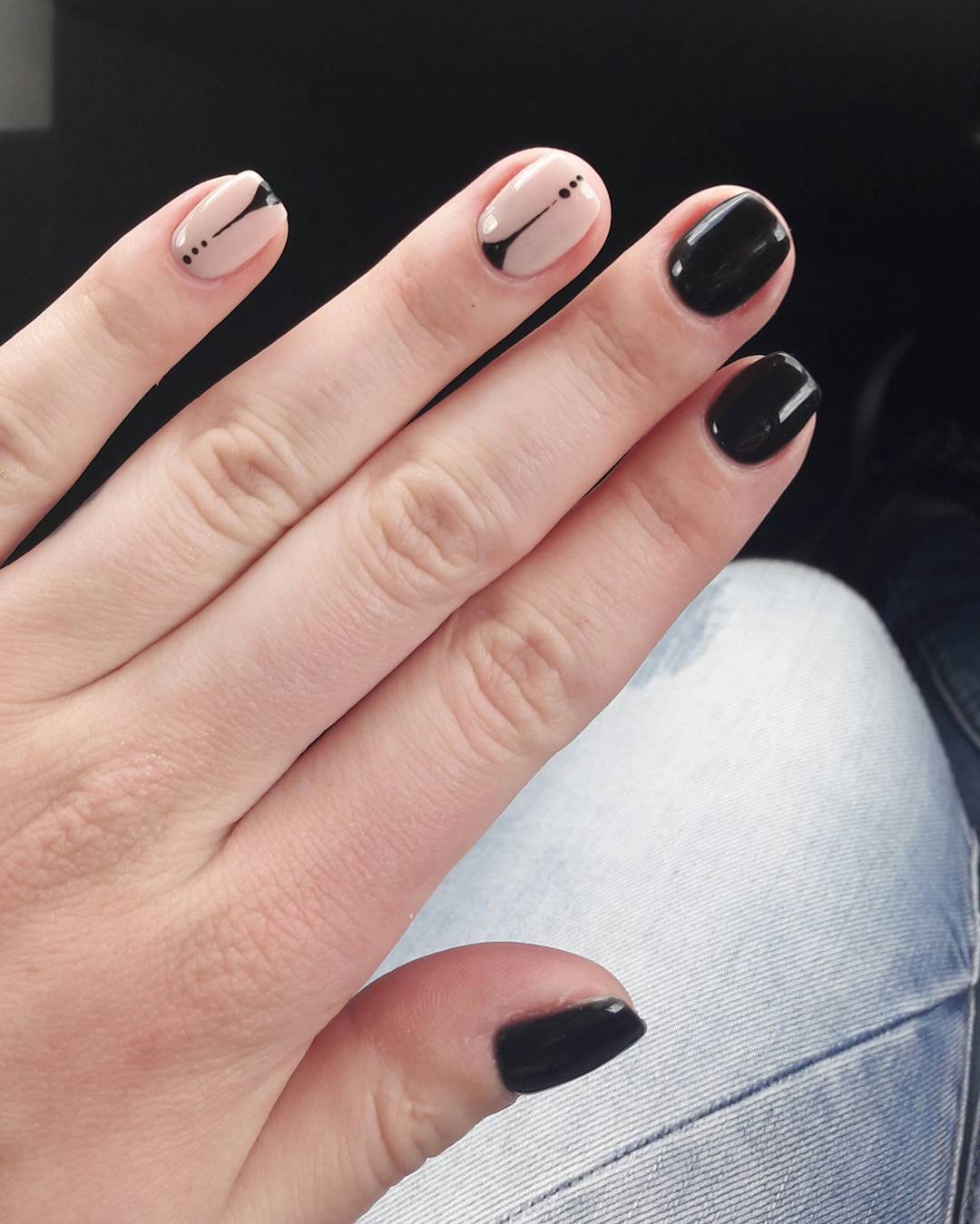 Black Squared Nails with Neutral Exceptional Nail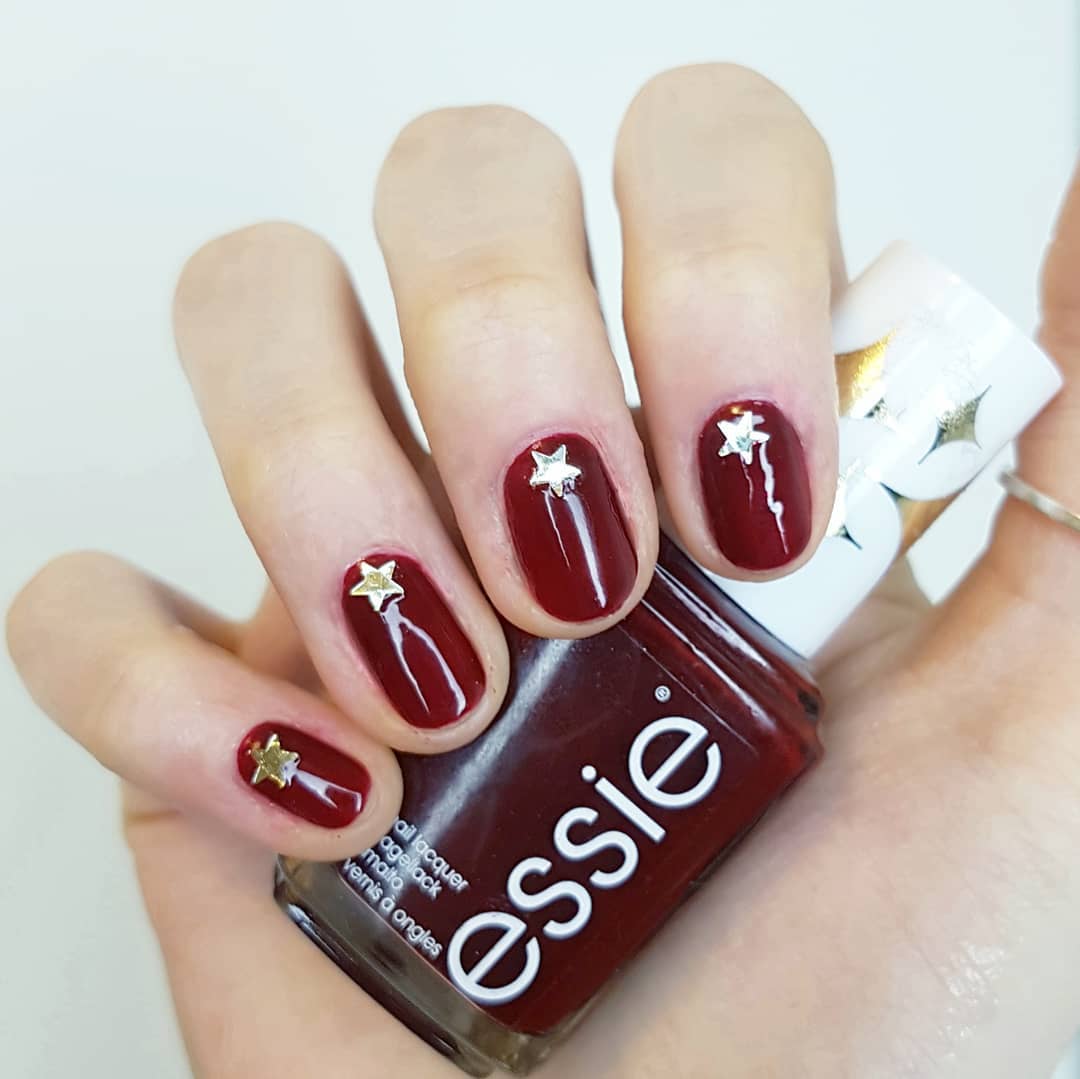 Blood Red Nails with Star Beads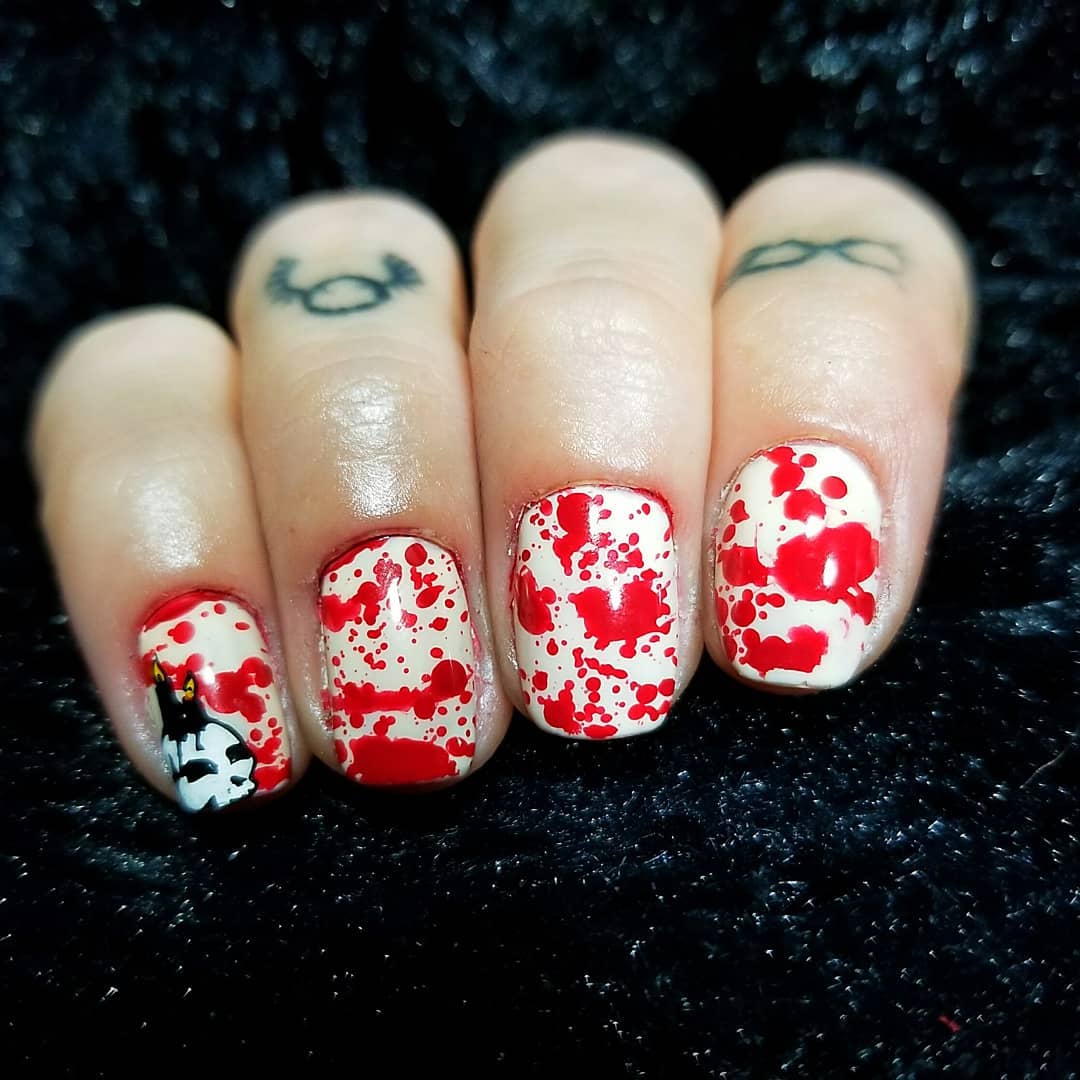 Blooded White Nails with Ghost Design for Halloween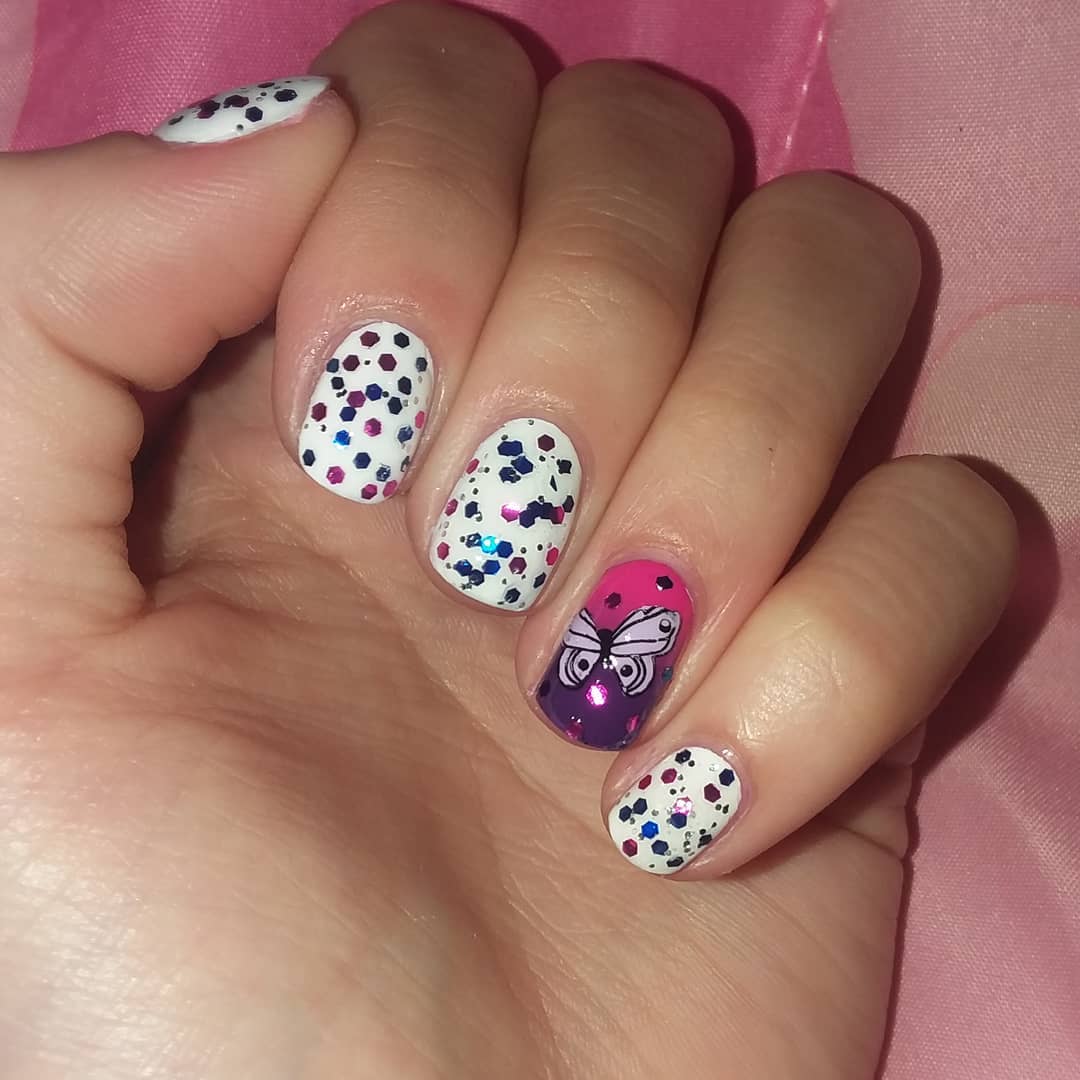 Butterfly Design Cute White Polka Dotted Nails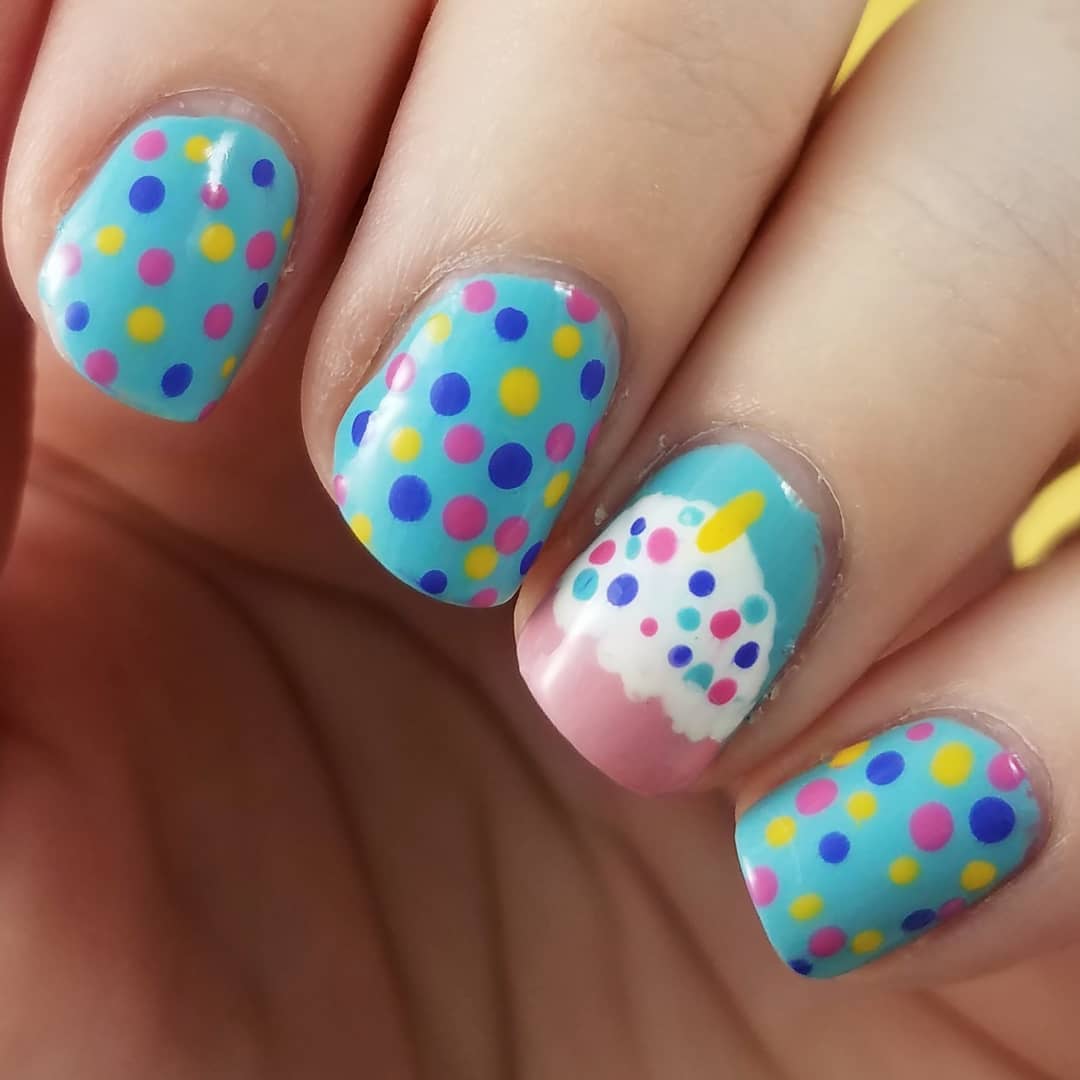 Cake and Sprinkles Design Nail Art for Blue Nails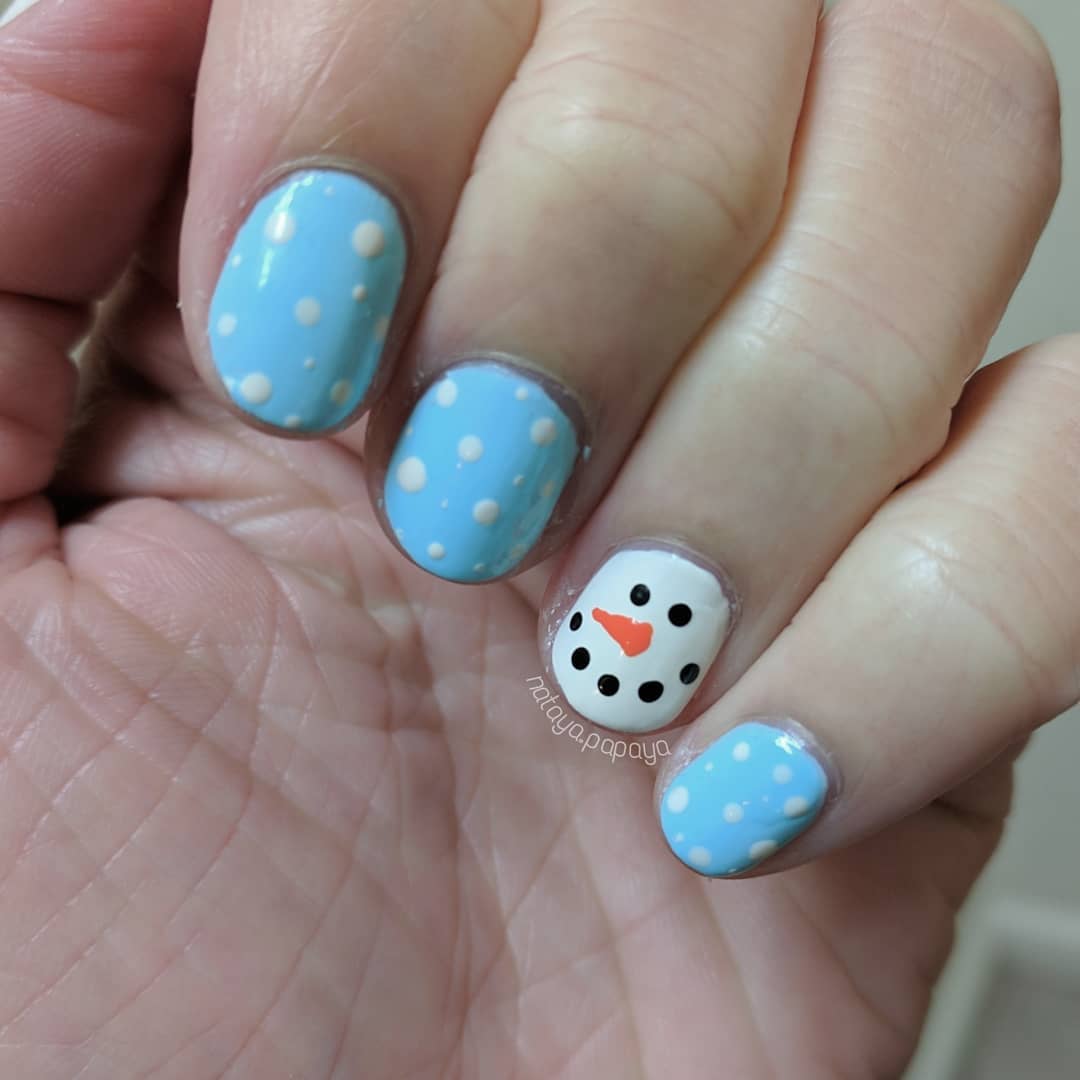 Christmas Themed Snowman Nail Art for Short Nails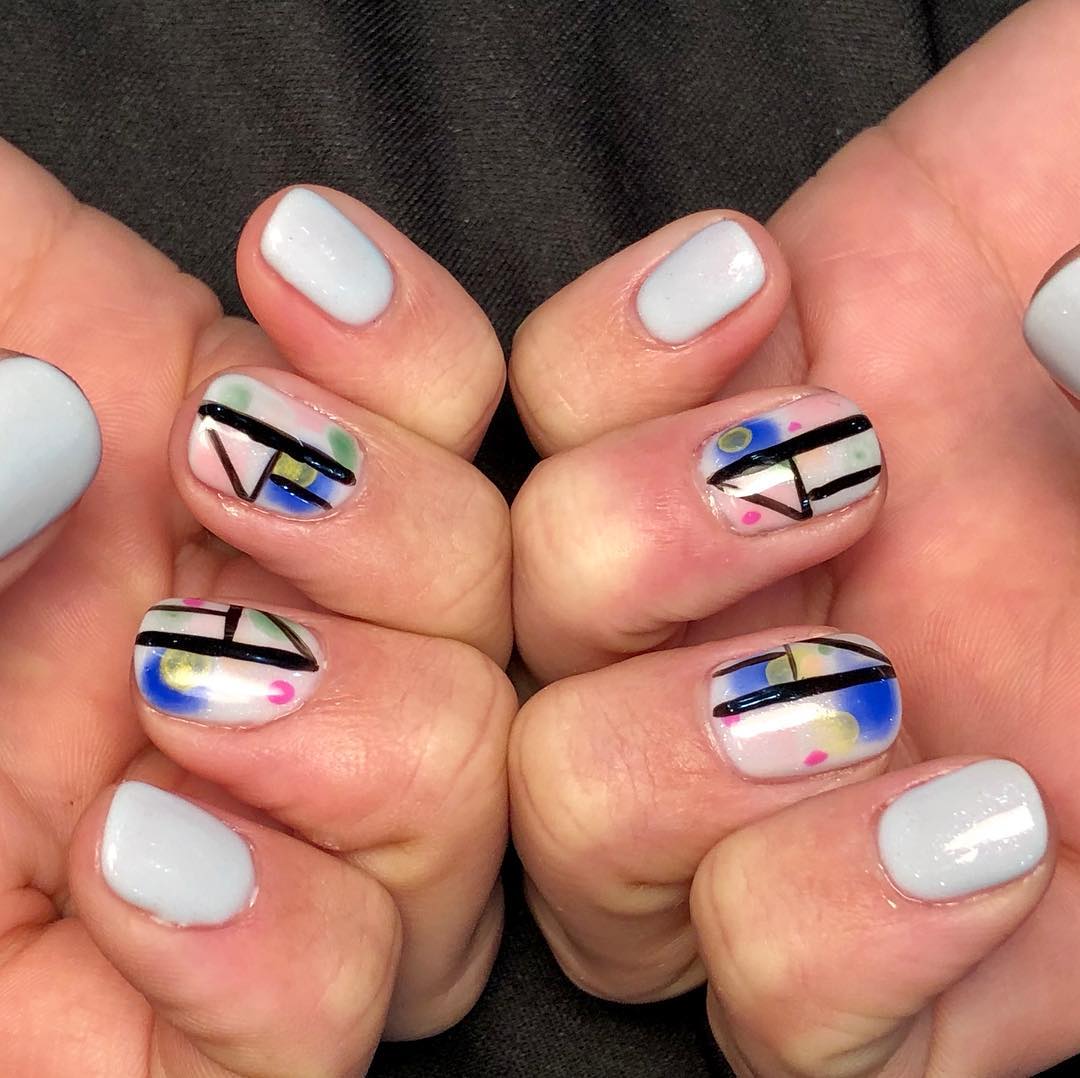 Colorful Watercolor Nail Art for Short Pure White Nails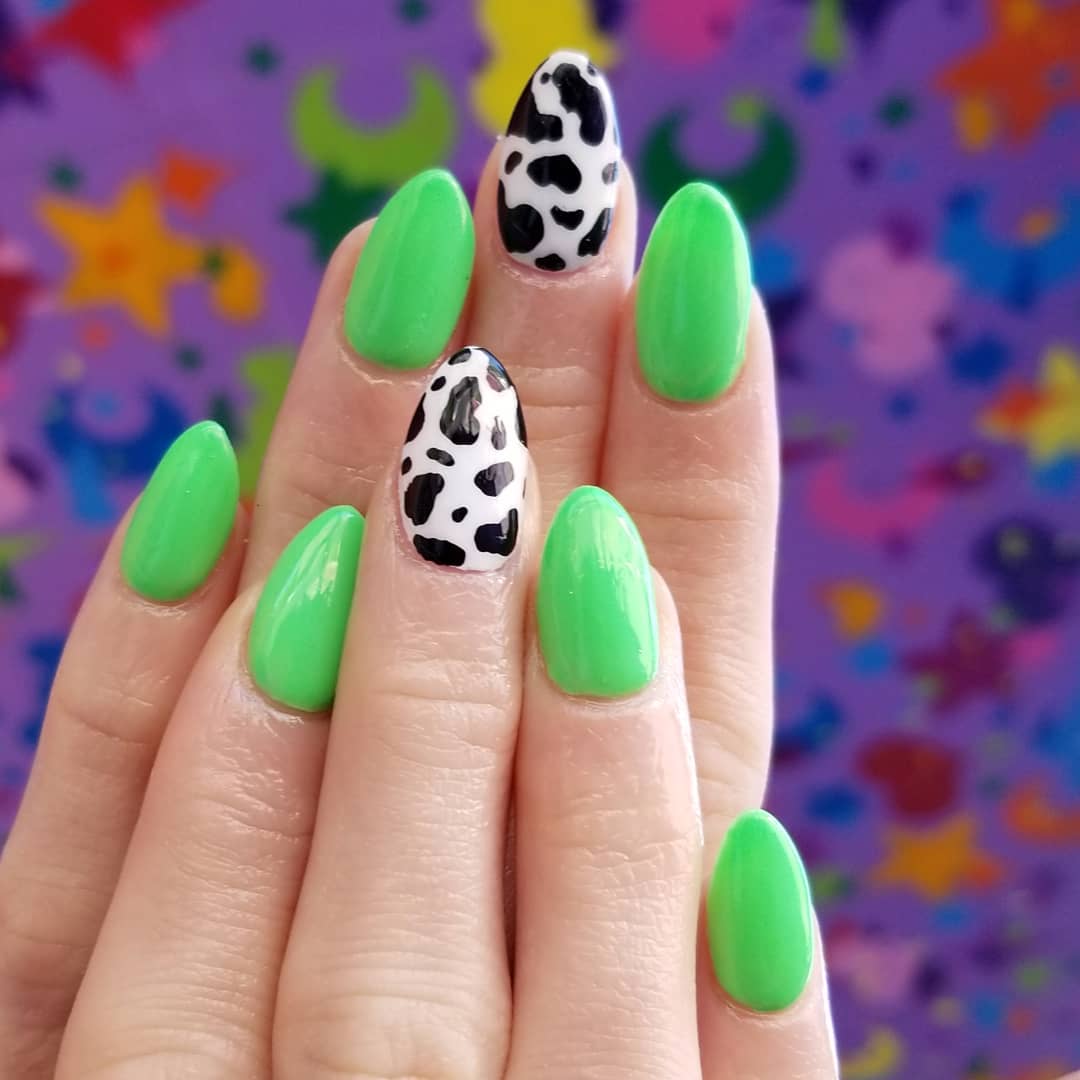 Cow Design Exceptional Nail Art for Squared Stiletto Nails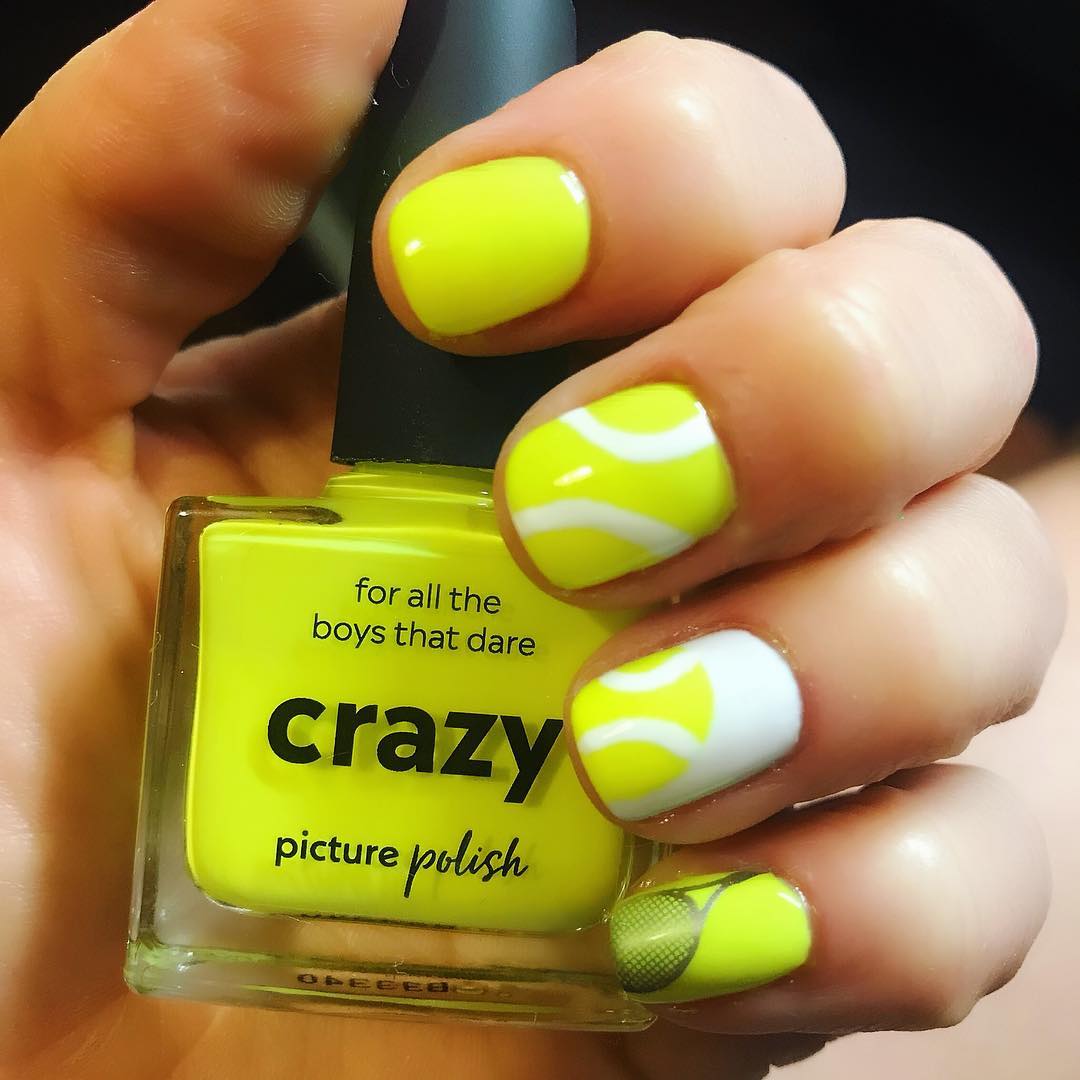 Creative Yellow Nail Art for Squared Short Nails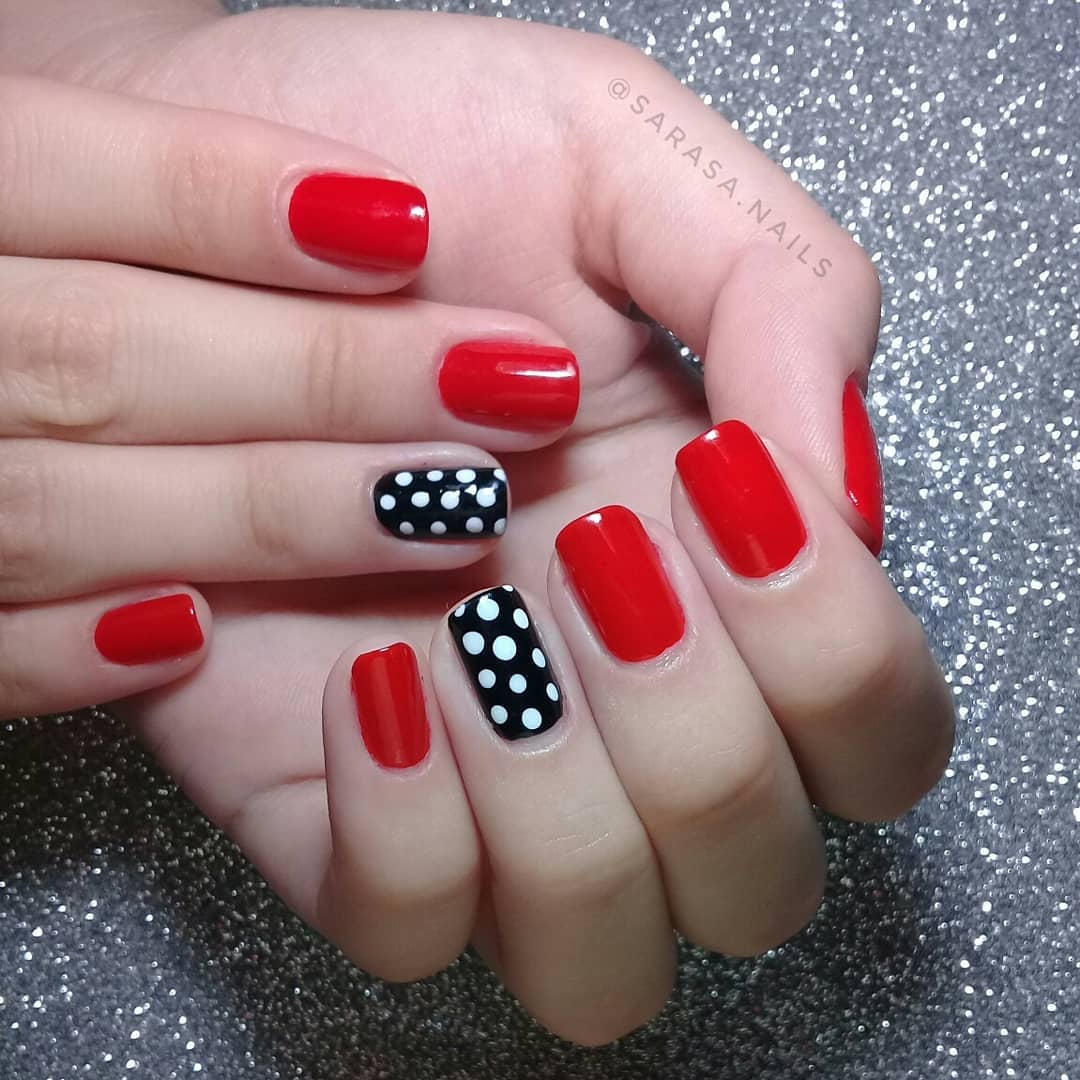 Cute Red Nails with White Polka Dotted Design Exceptional Black Nail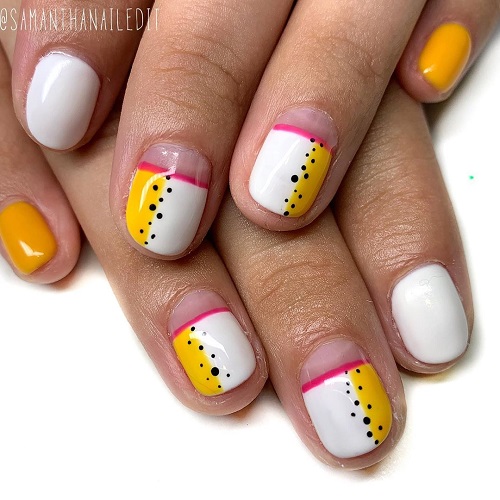 Cutest White and Yellow Nail Art with Black Dotted Design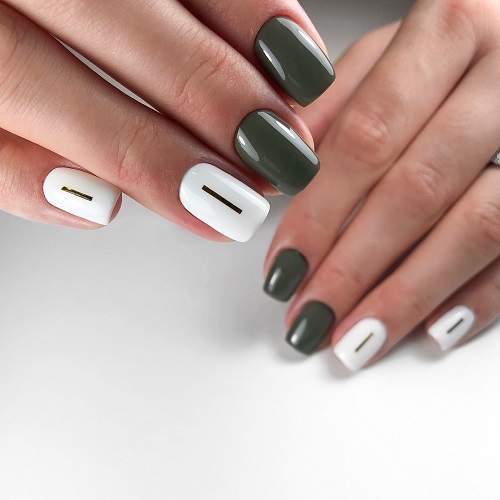 Dark Green and White Simple Nails for Party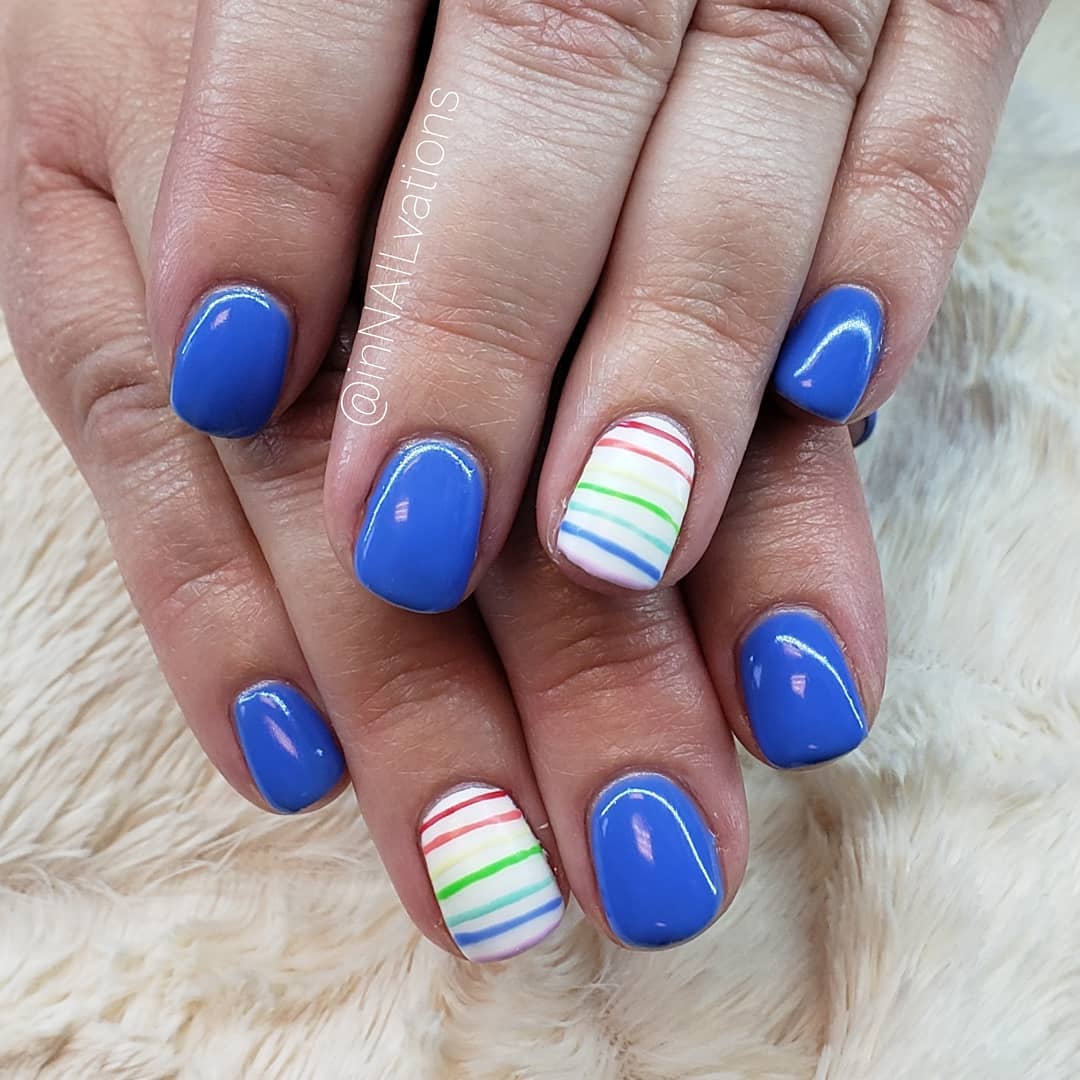 Decent Blue Nails with White Exceptional Colorful Nail Art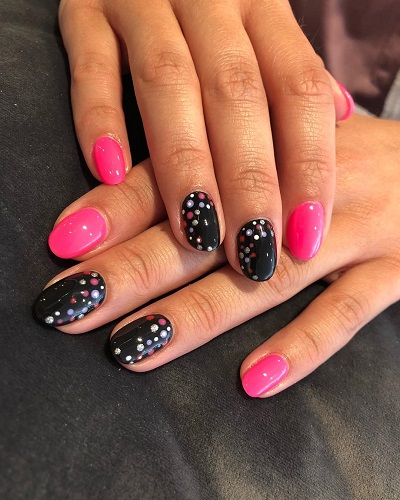 DIY Simple Polka Dotted Design Black and Pink Nails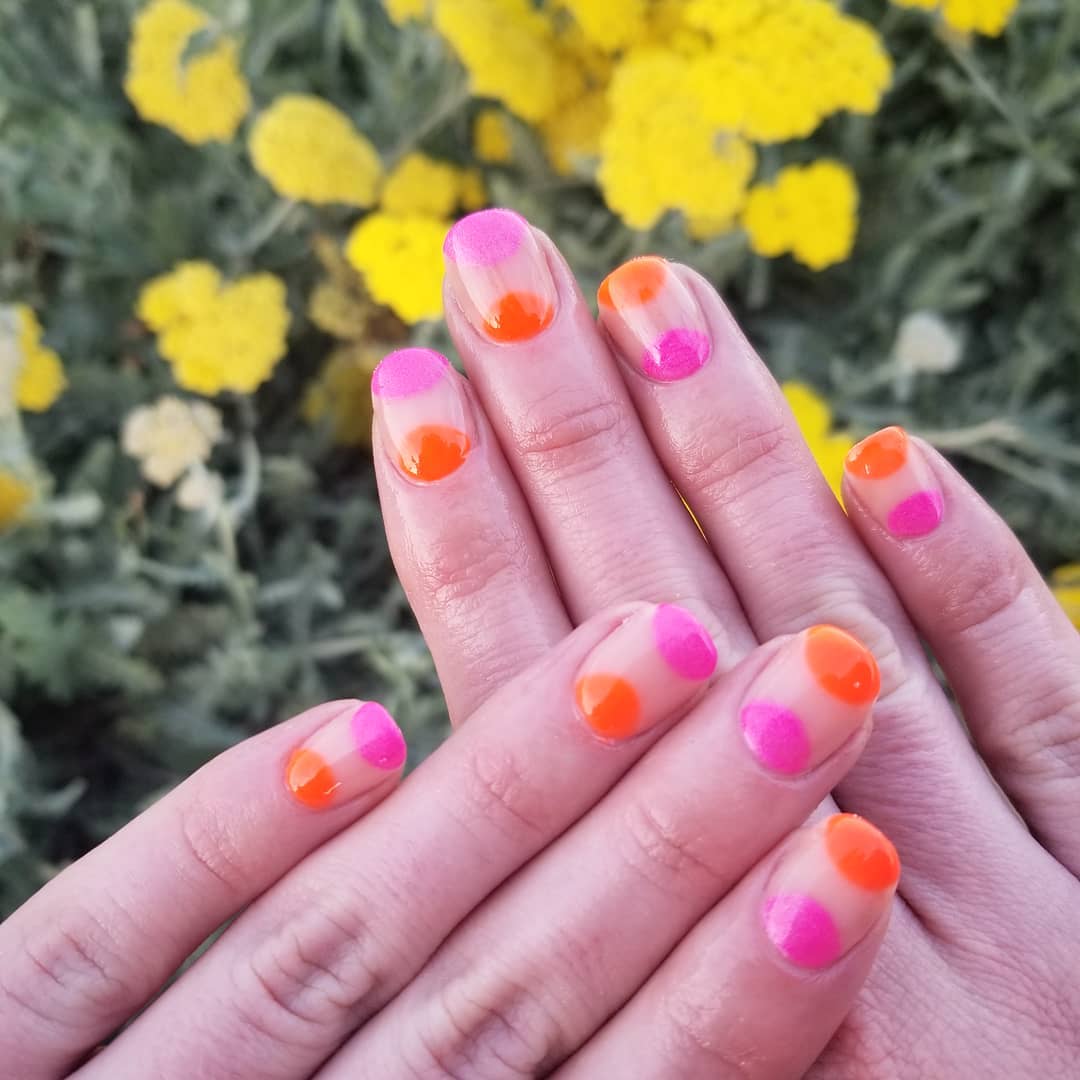 Easy DIY Pink and Orange Nail Art for Squared Nails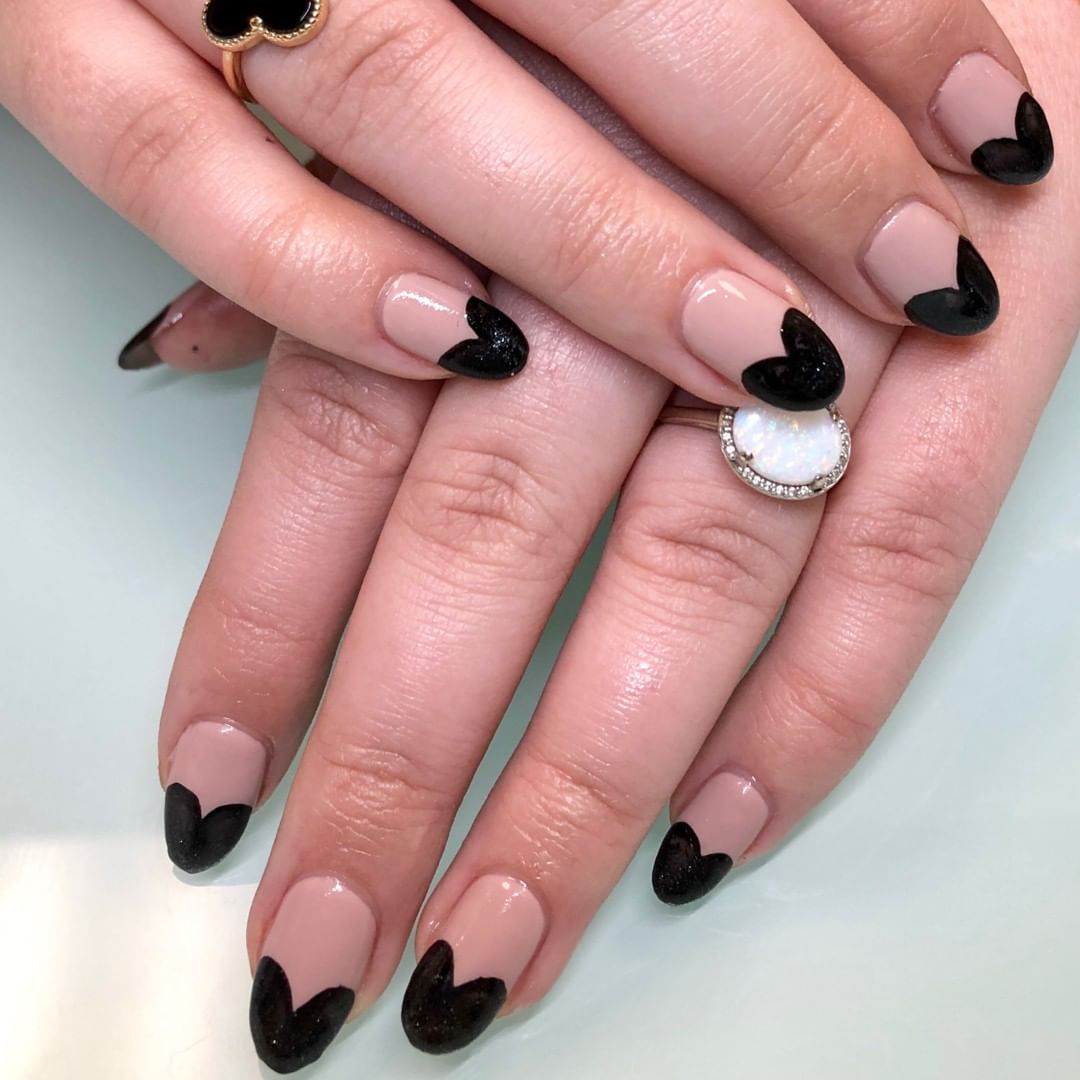 Elegant Black Heart Design Nail Art for Party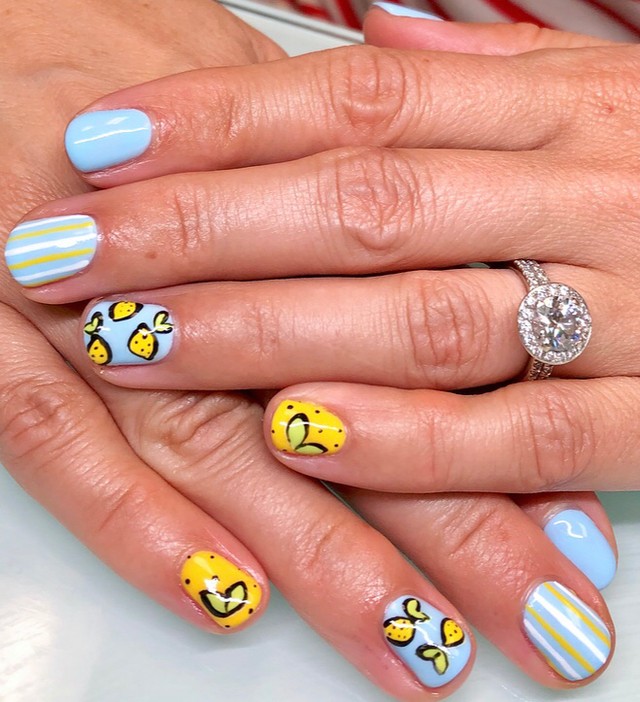 Fish Inspired Cute DIY Nail Art for Short Nails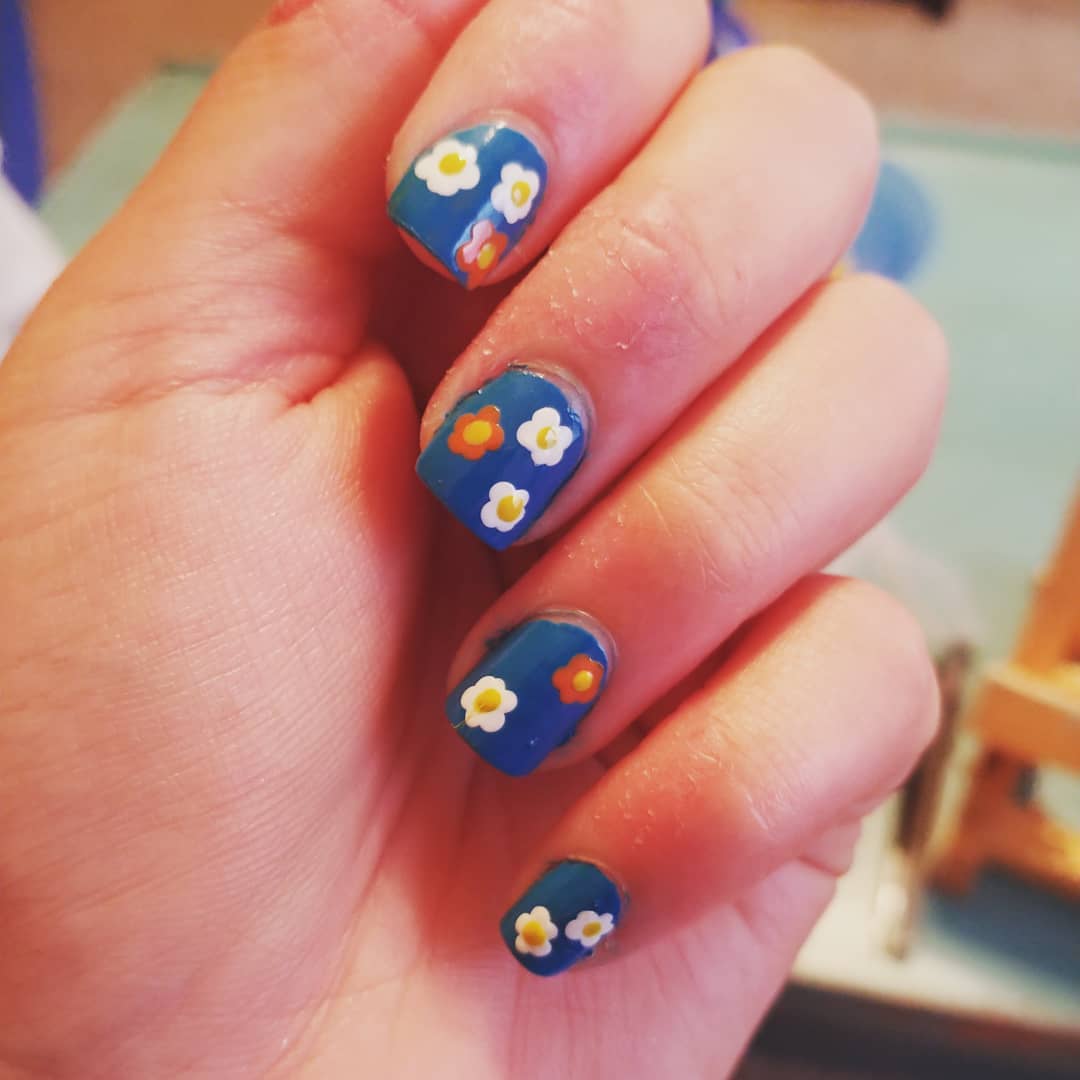 Floral Design Short Squared Nails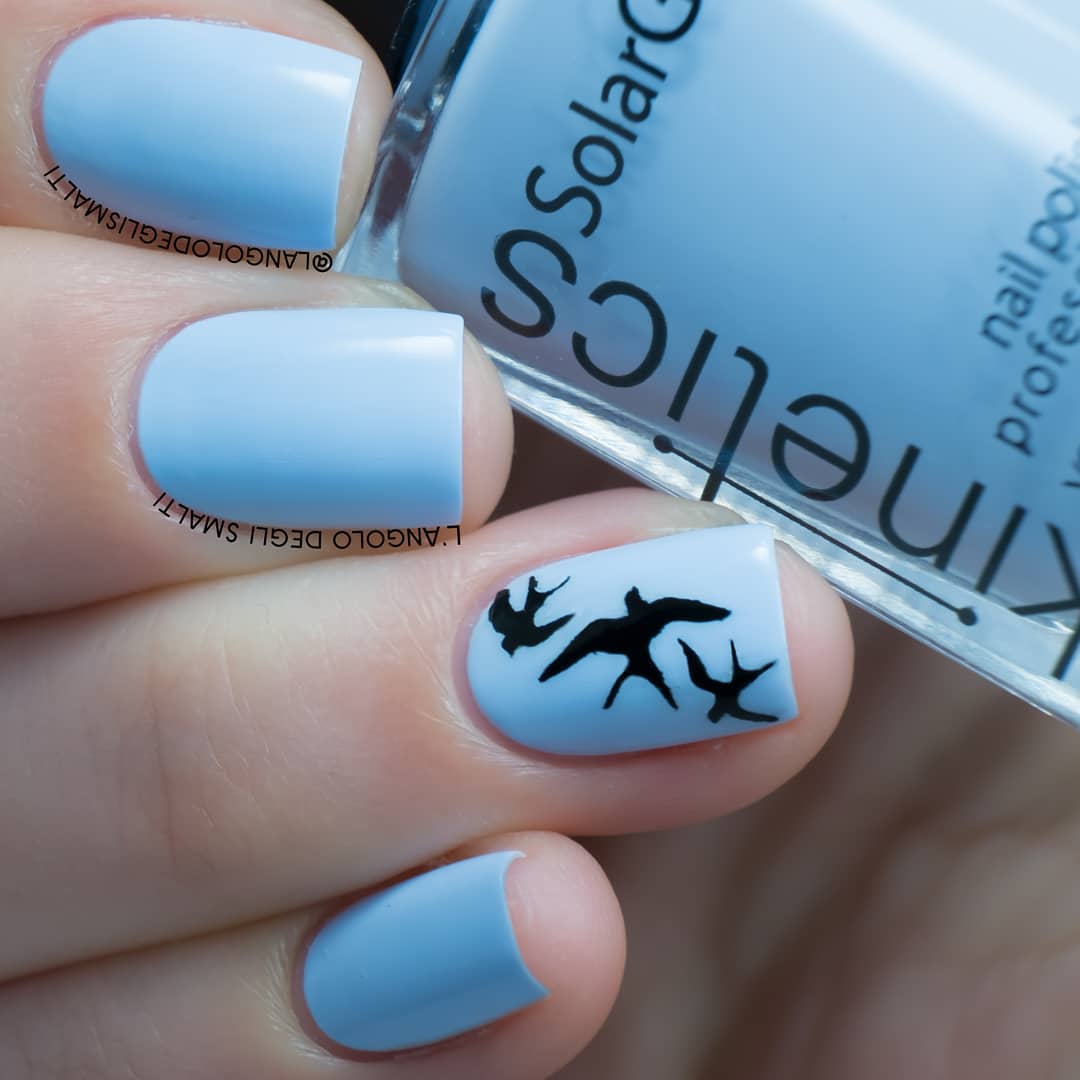 Flying Bat Nail Art for Squared Medium Length Nails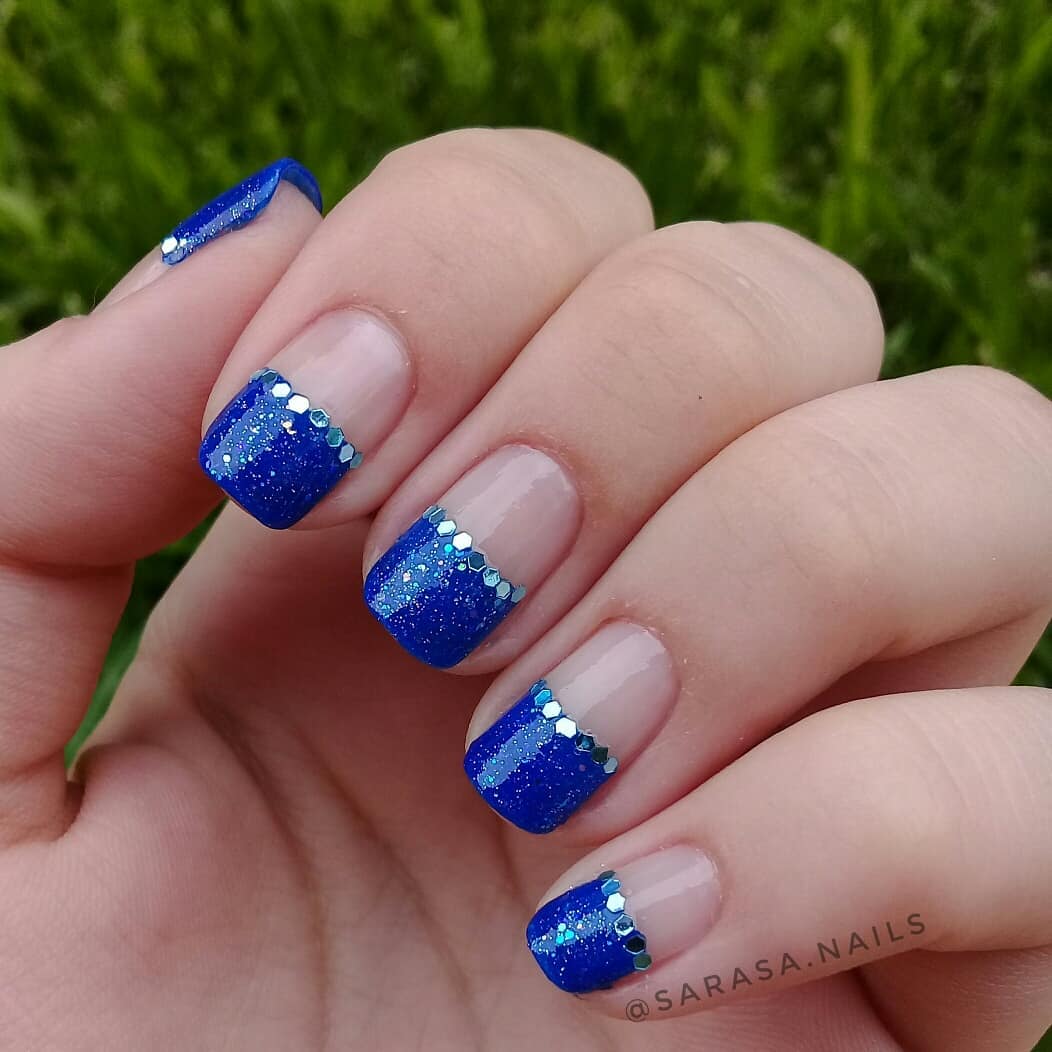 Glittery Blue Tips with Neutral Nails and Silver Beads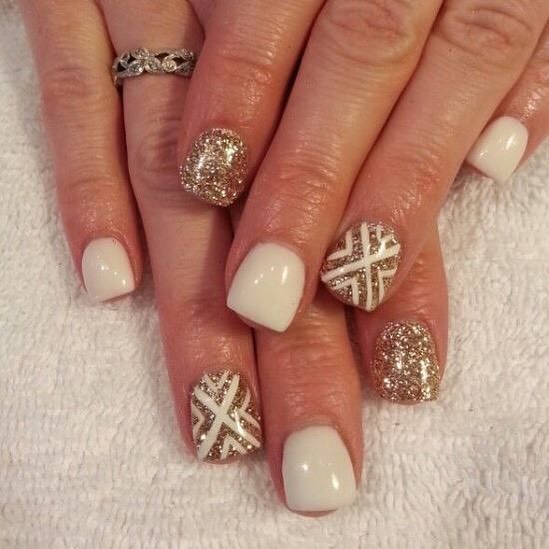 Golden Shimmery Nails with White Creative Nail Art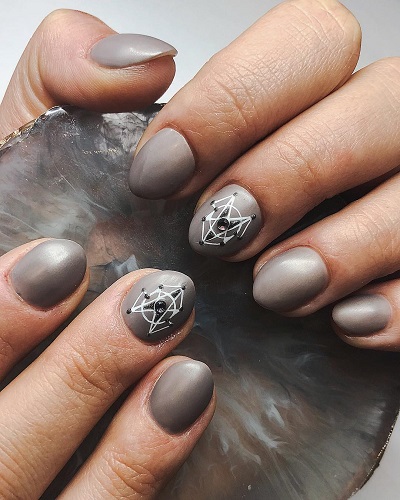 Gray Nails with Exceptional White Nail Art for Party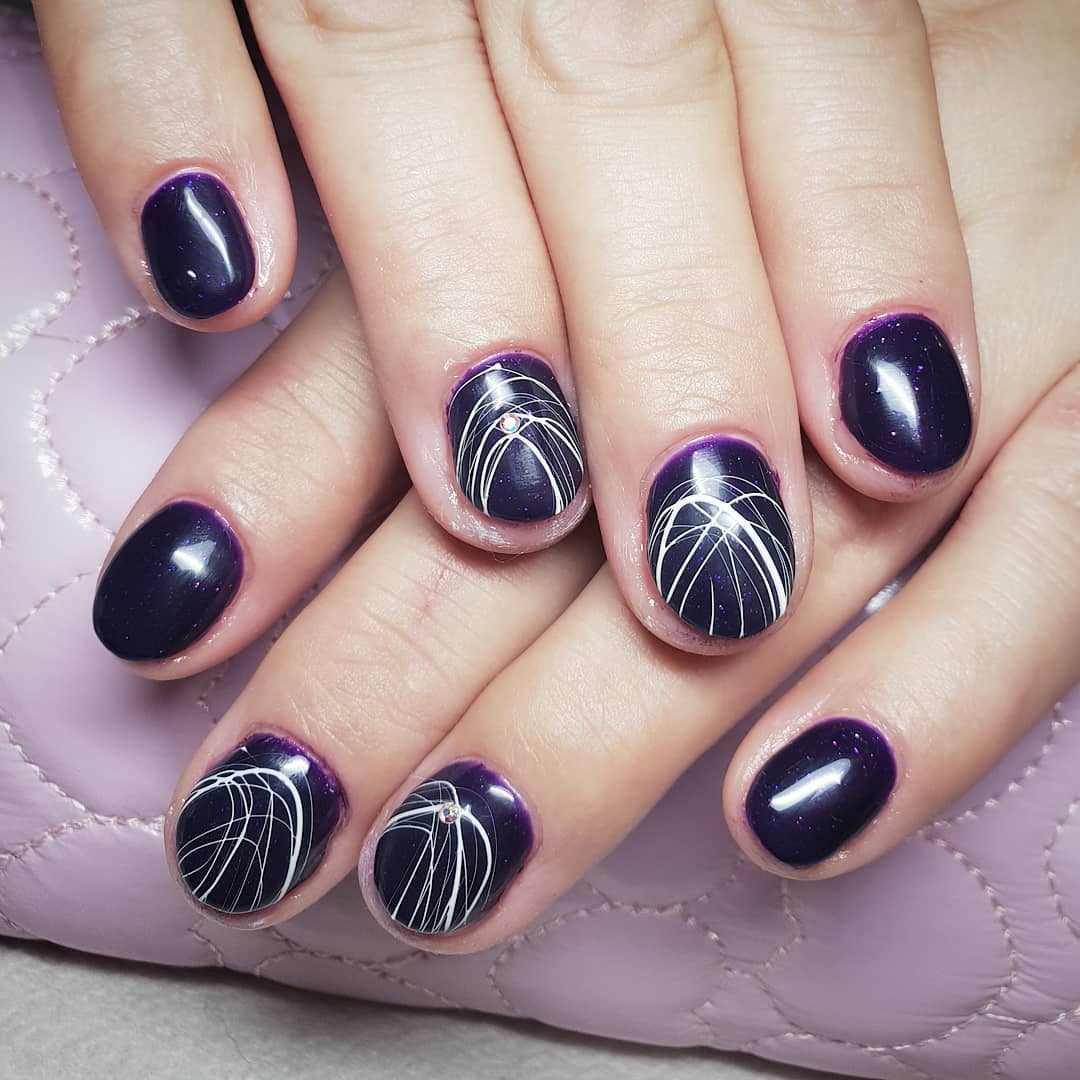 Halloween Inspired Black Nails with White Thread Design Nail Art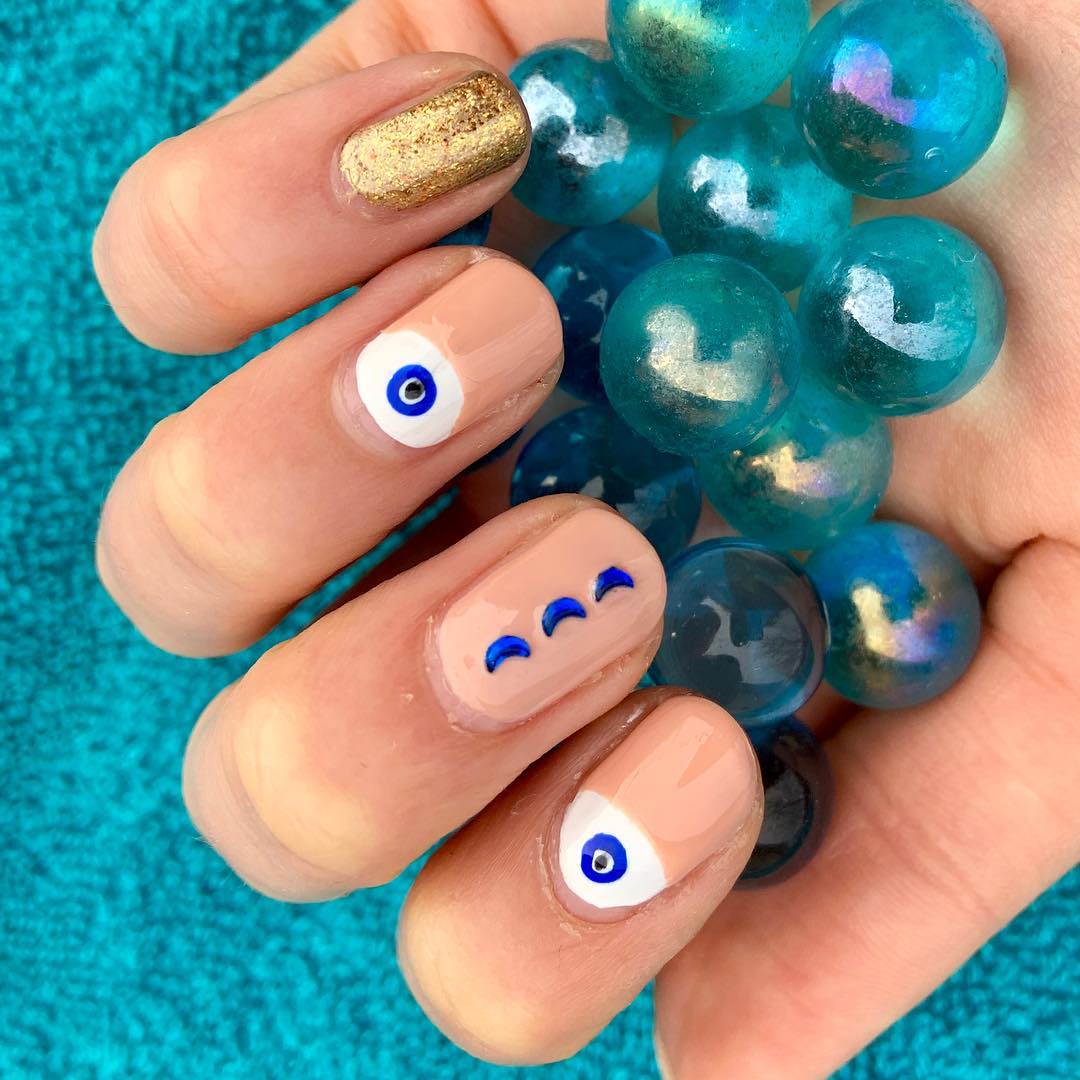 Hamsa Matte Nail Art for Short Nails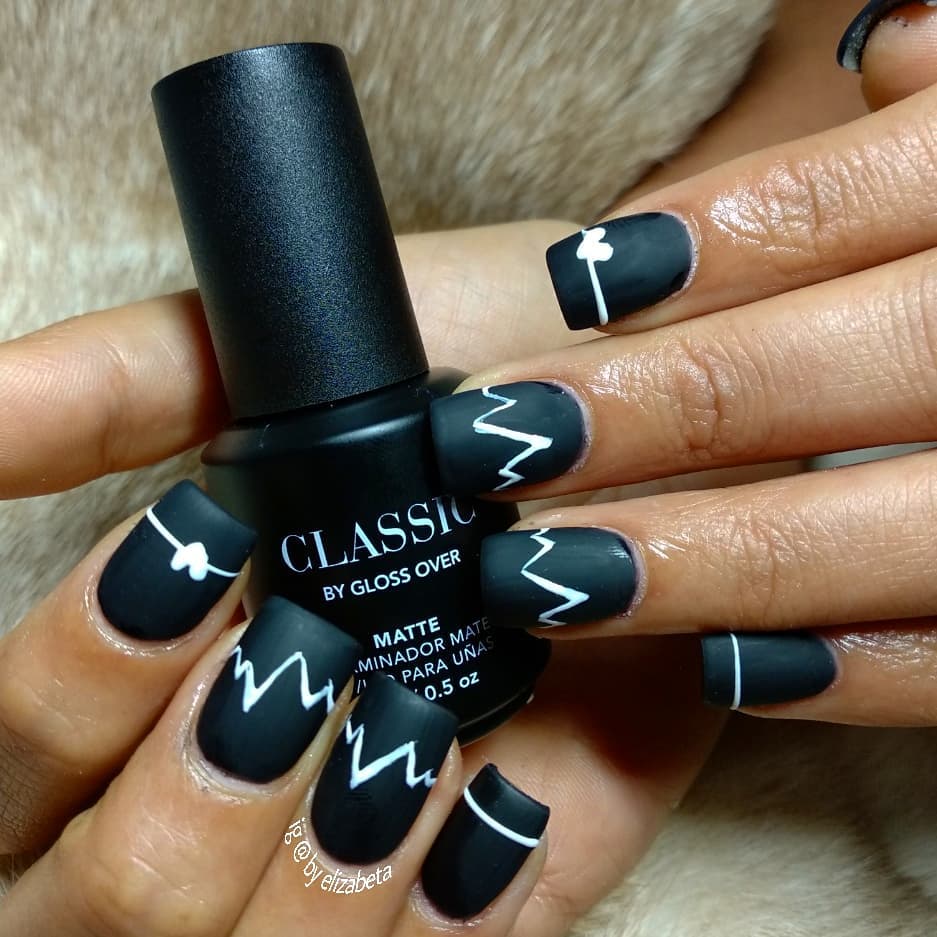 Heartbeat Design Squared Nail Art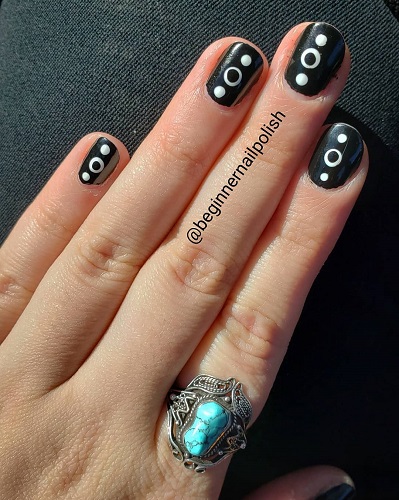 Last Minute DIY Circular Design Nail Art for Short Nails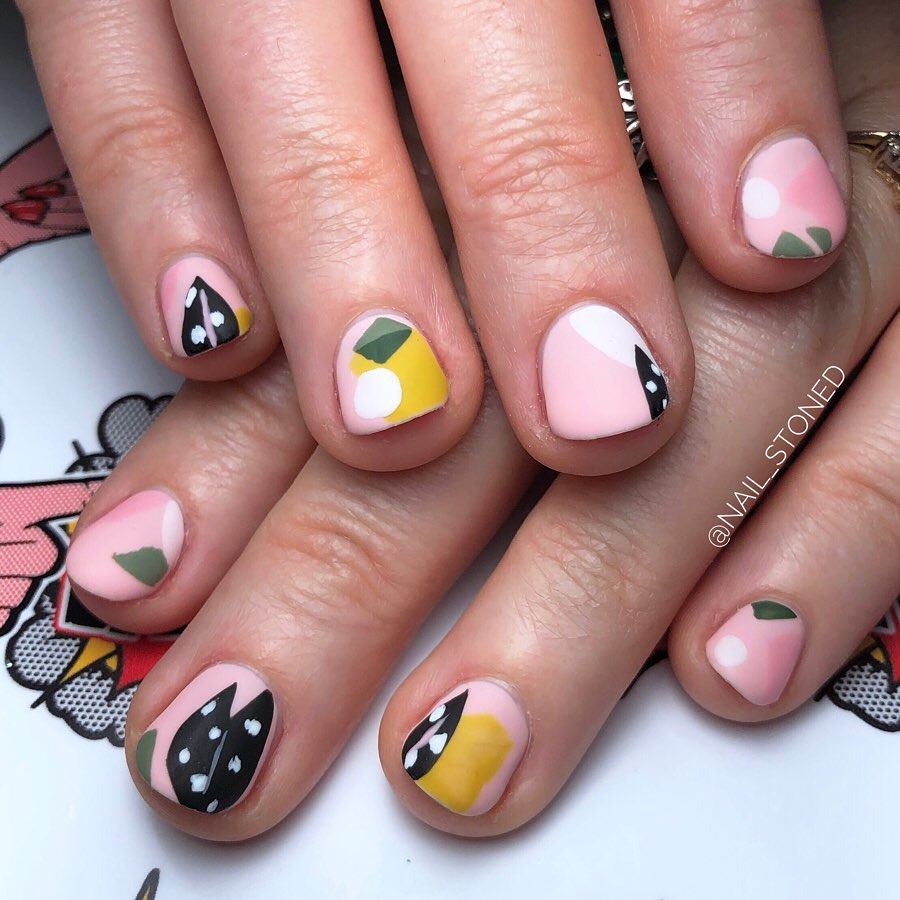 Leaves and Cartoon Inspired Funky Nail Art for Party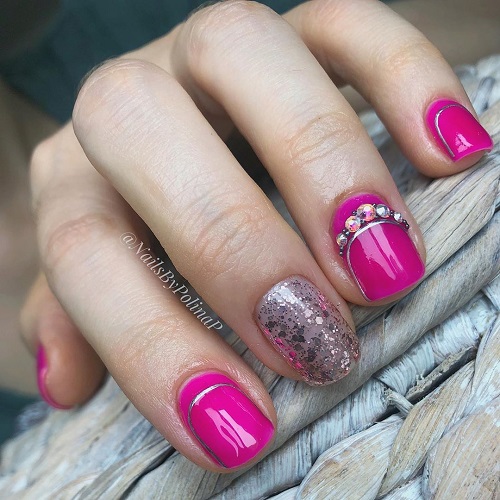 Metallic Pink and Silver Shimmery Exceptional Squared Nail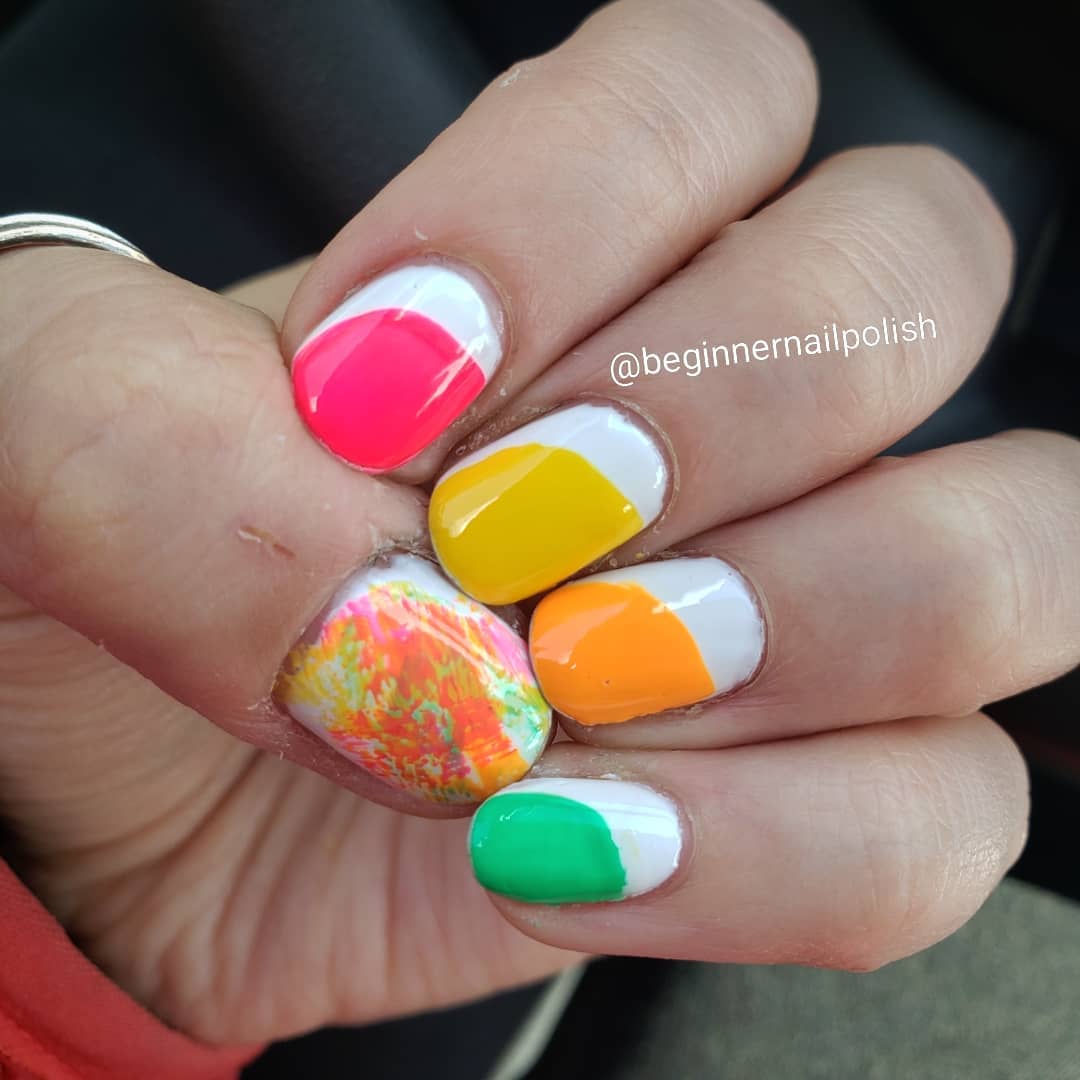 Multicolored Round Shaped Nail Art for White Nails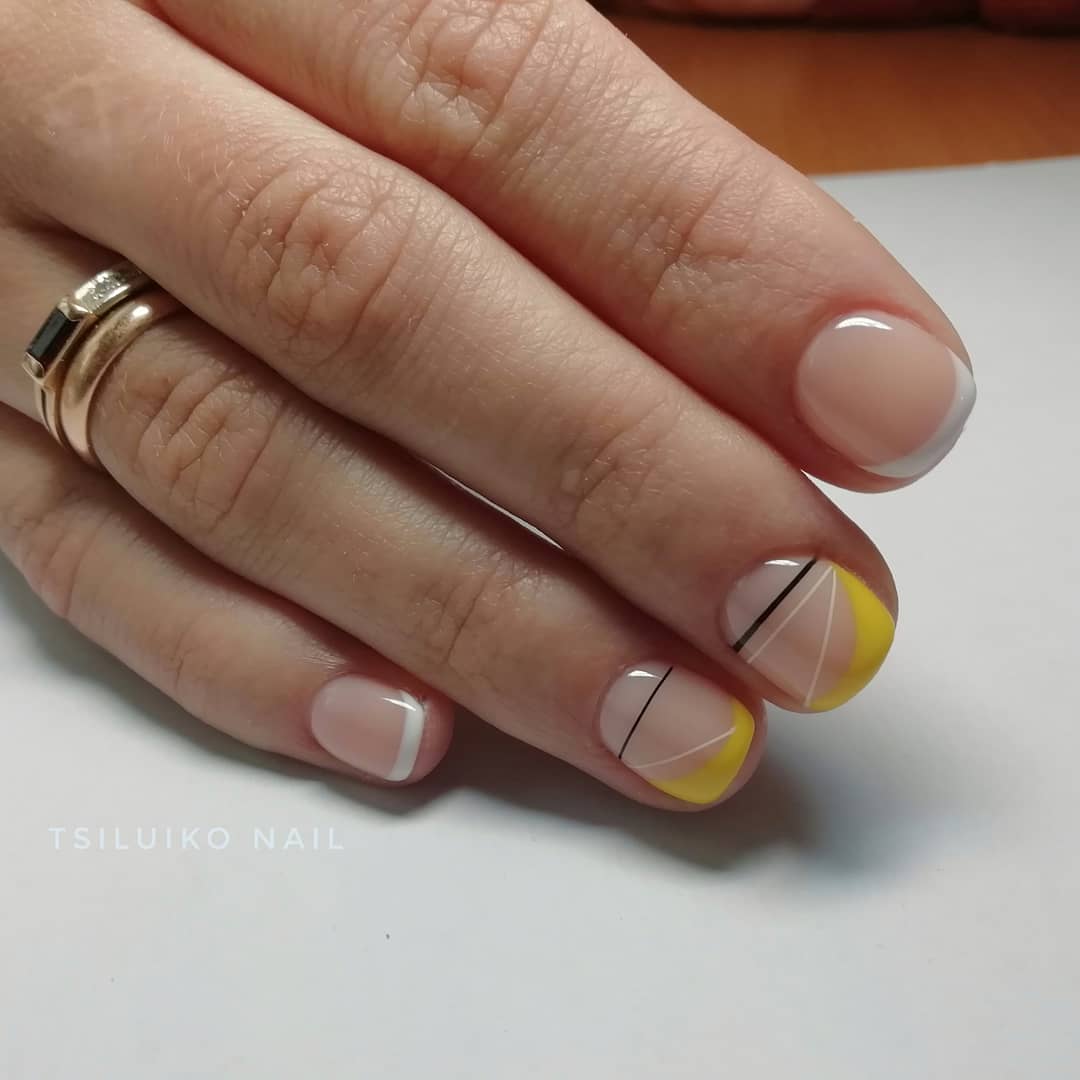 Neutral Short Nails with Yellow and White French Manicure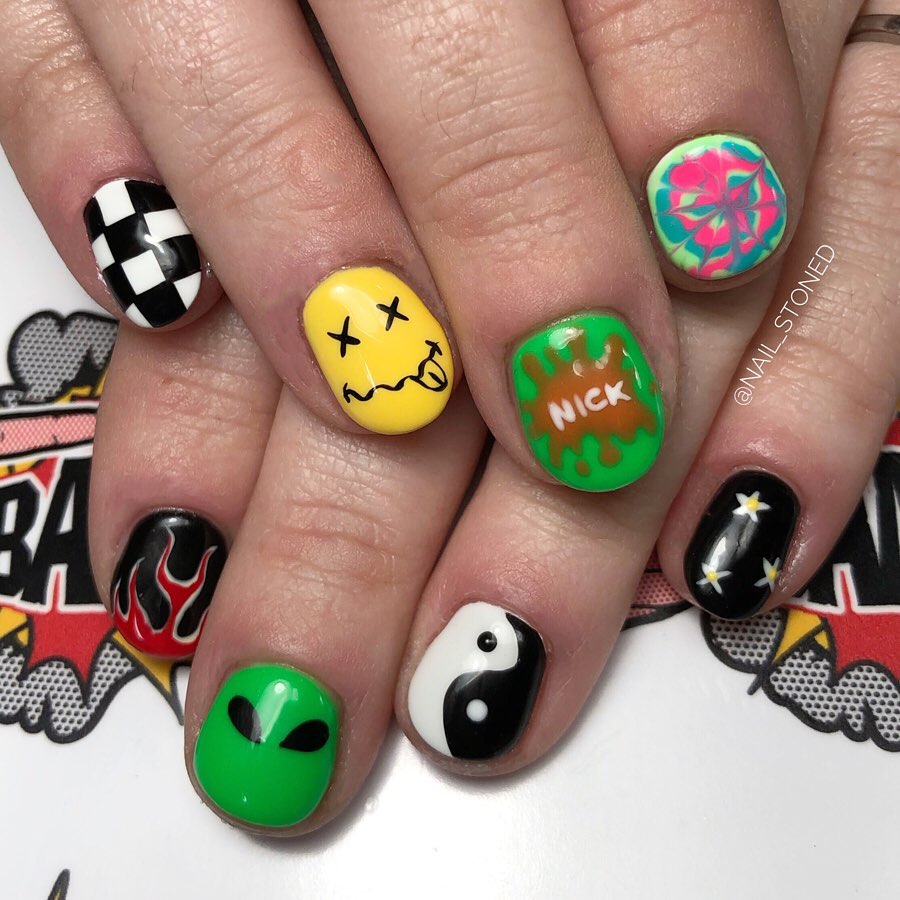 Nick Inspired Amazing Nail Art for Short Nails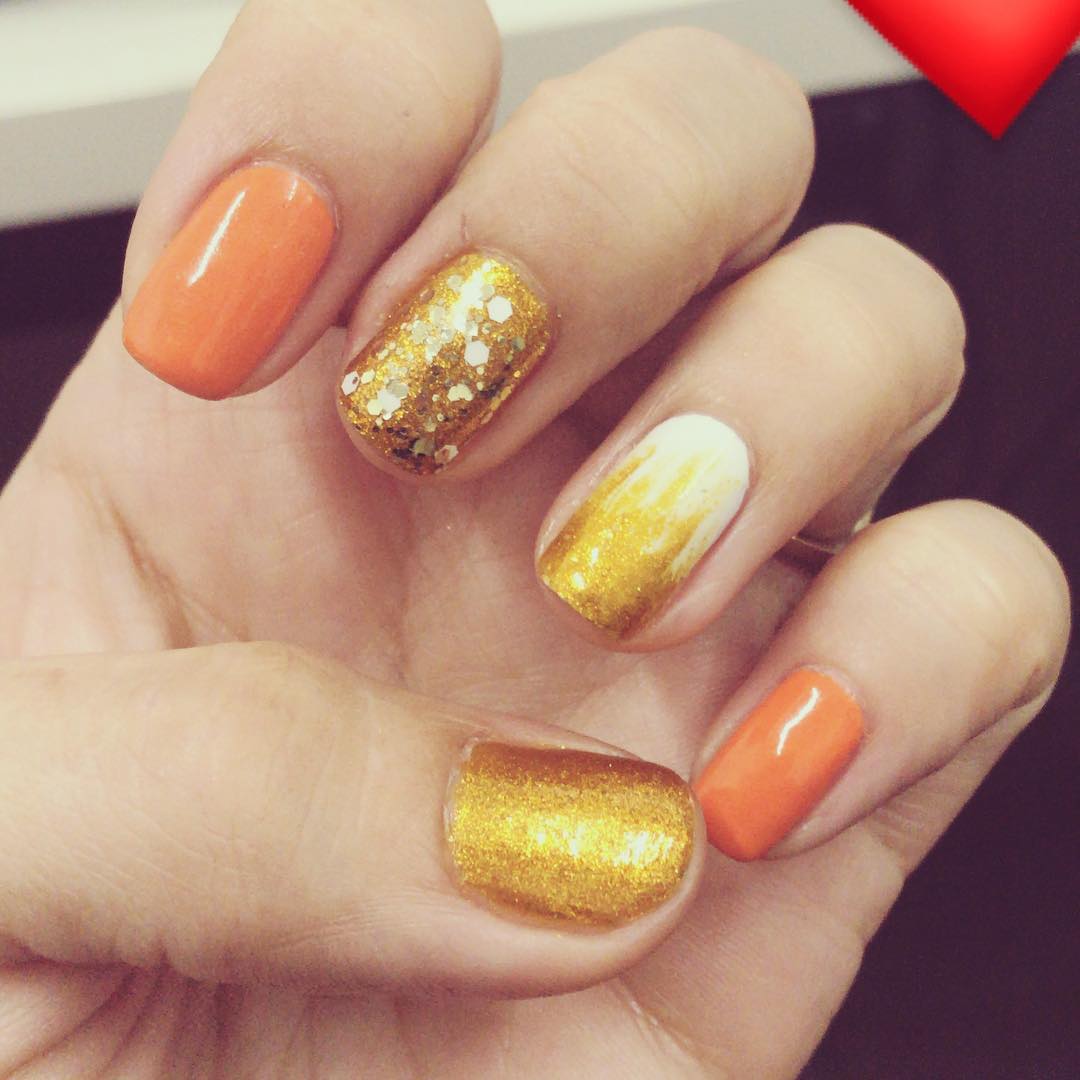 Orange and Golden Medium Length Nail Art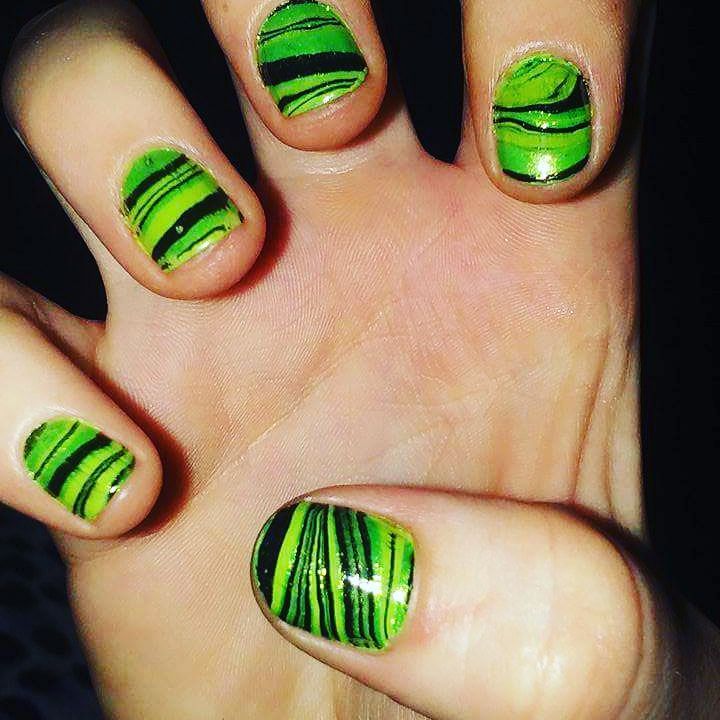 Perfect Light Green and Dark Green Squared Nail Art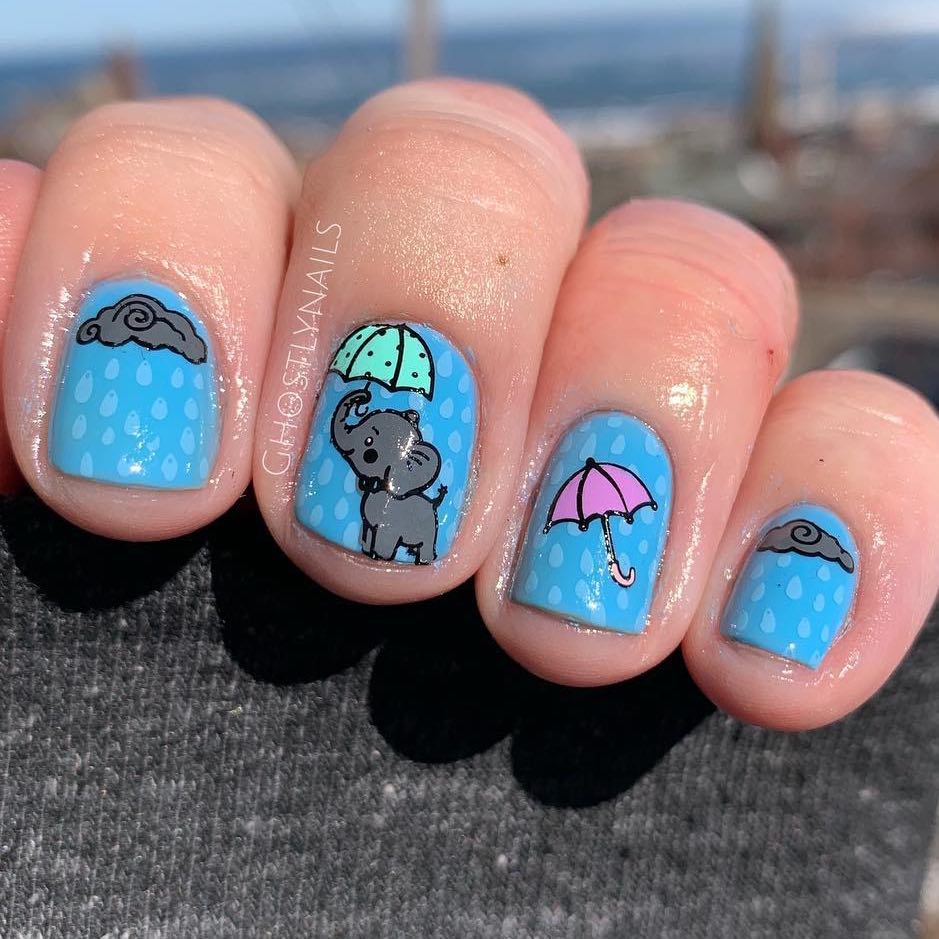 Playing Elephant Design Nail Art for Short Squared Nails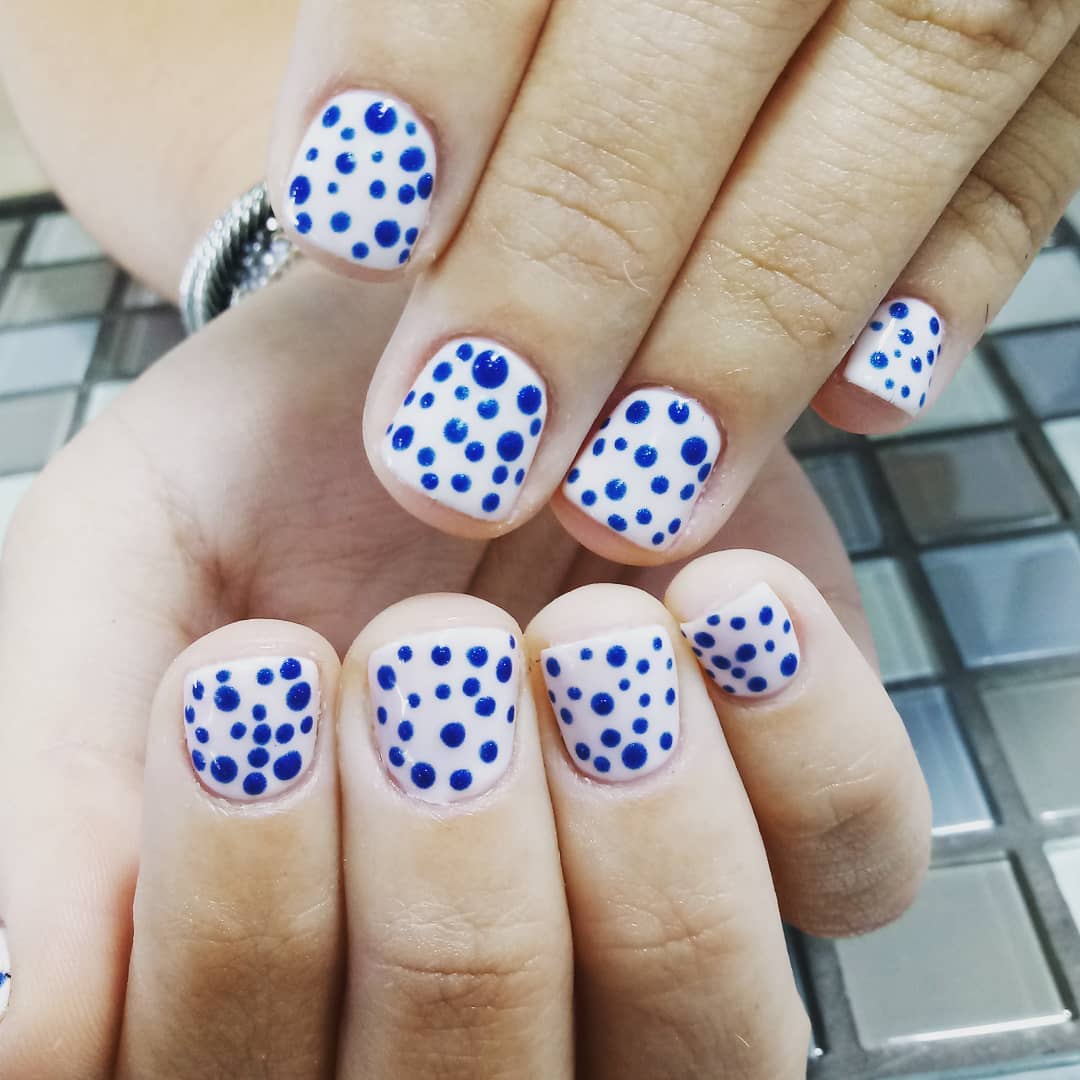 Polka Dotted Design Cute White Short Nails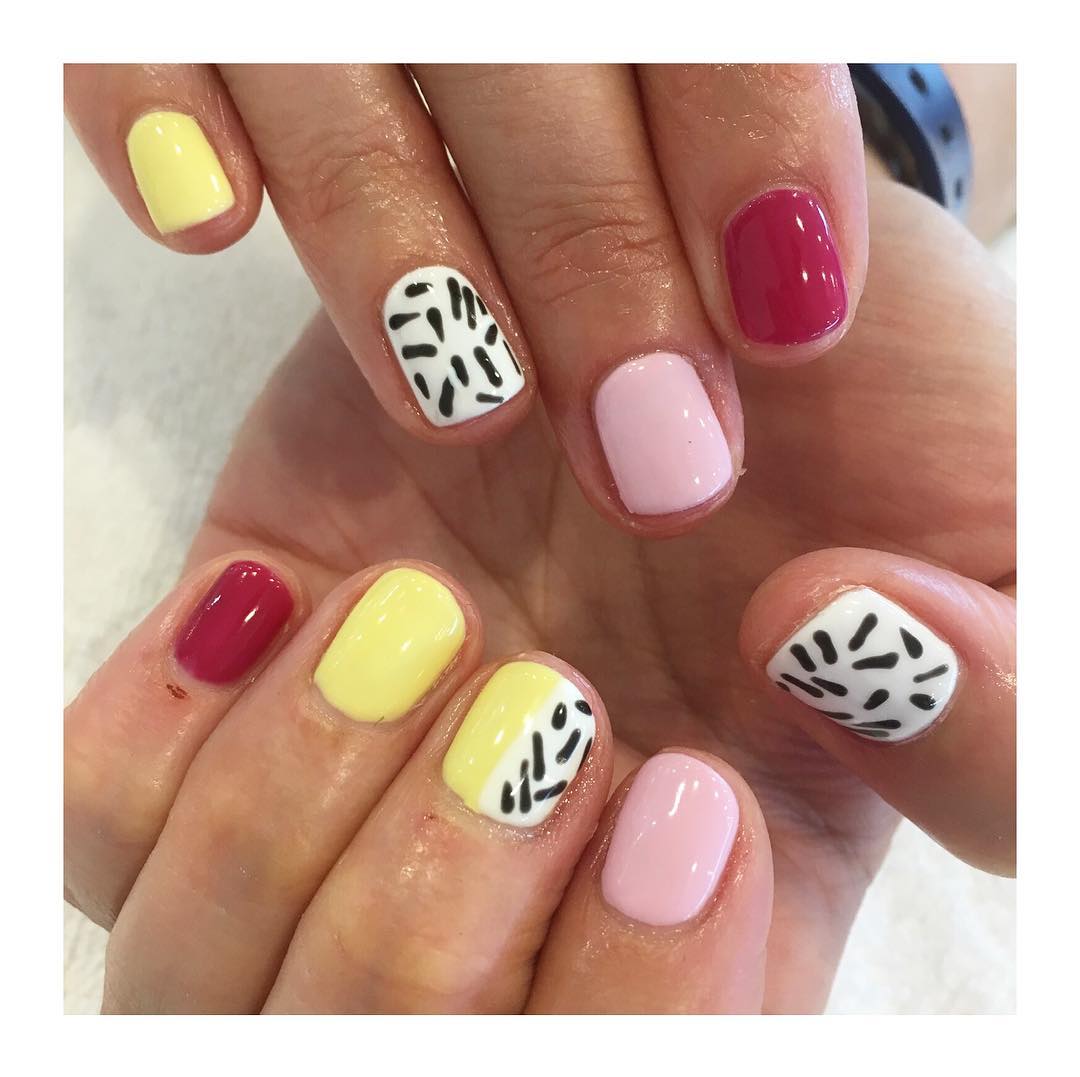 Pretty Yellow and Pink Nail Art for Squared Nails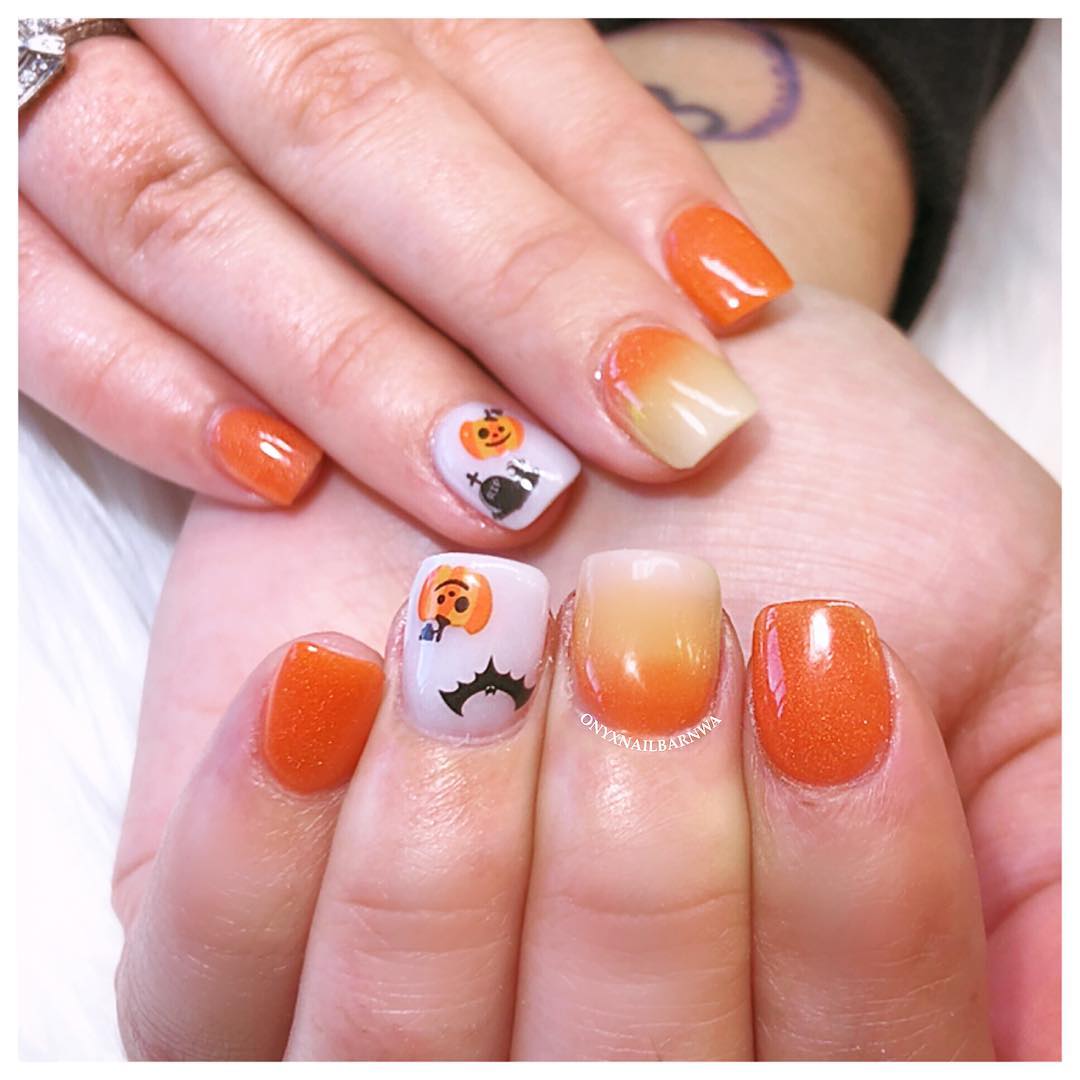 Pumpkin Inspired Fantastic Nail Art for Short Nails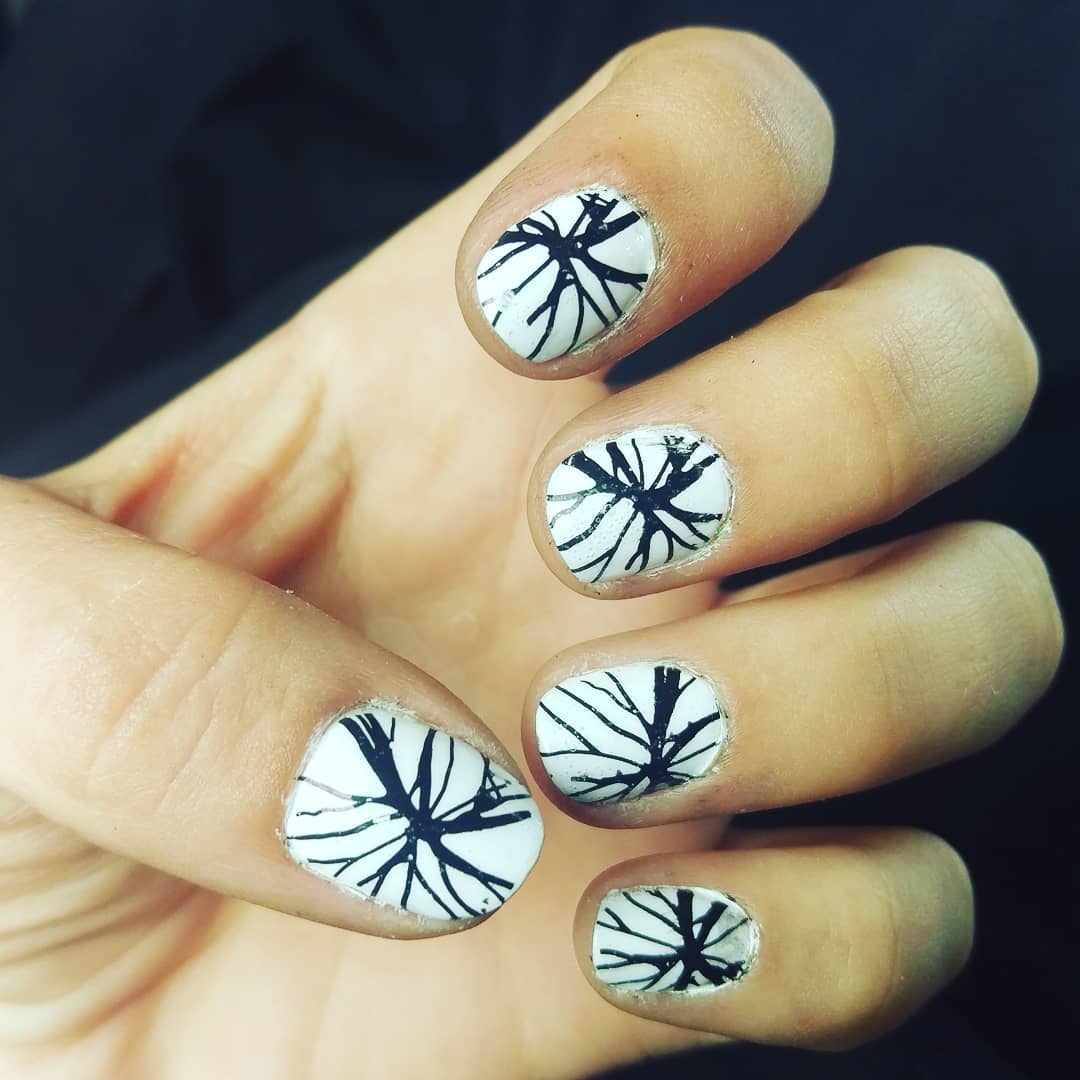 Pure White Nails with Black Spider Design Nail Art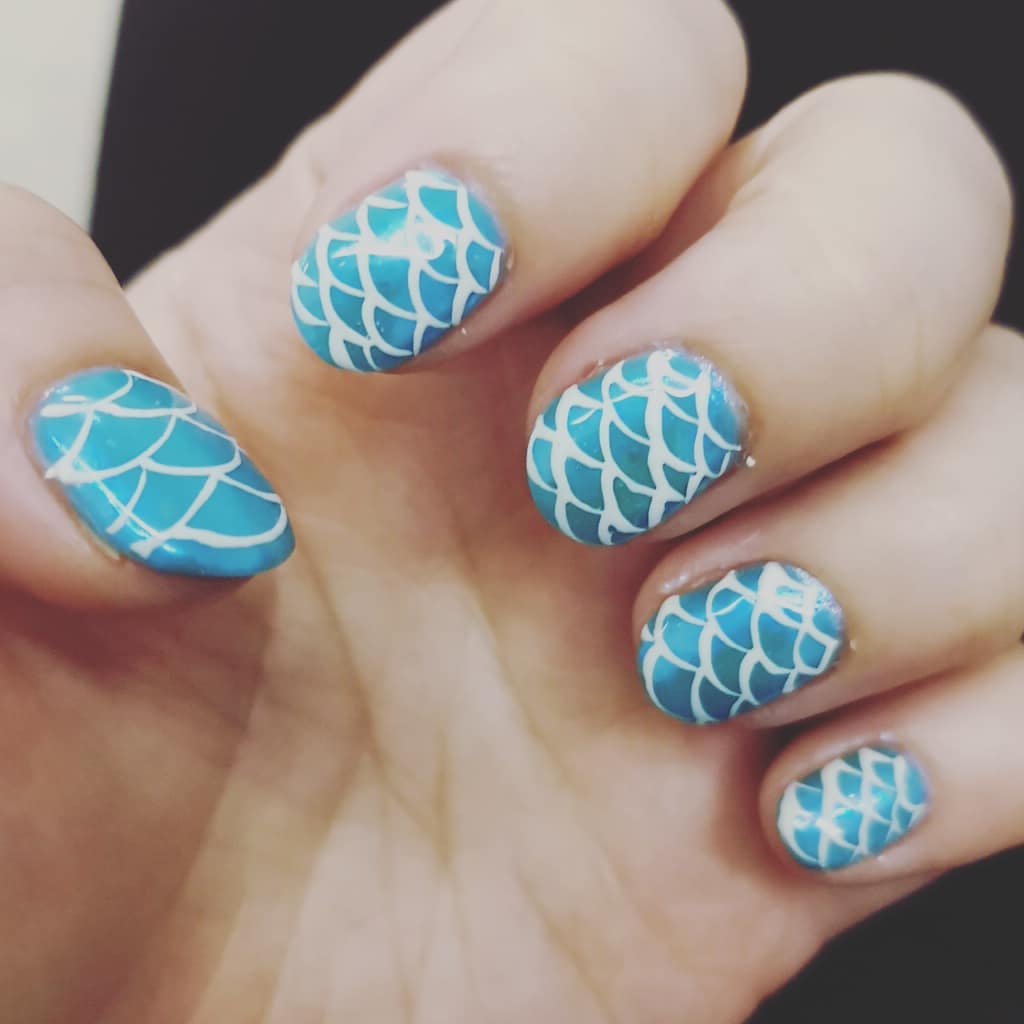 Quick DIY Neutral Nails with Pink and Yellow Nail Art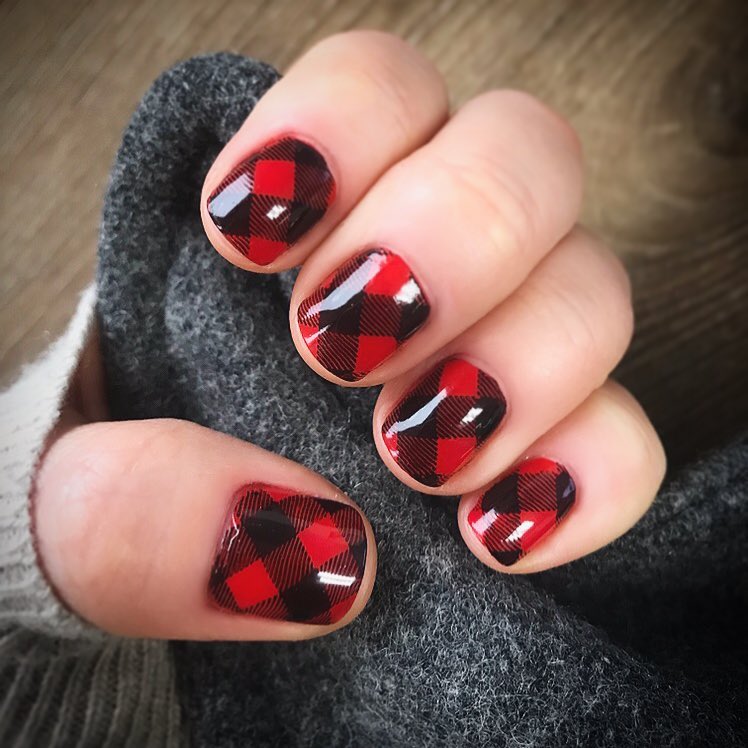 Red and Black Checkered Design Cute Nail Art for Short Nails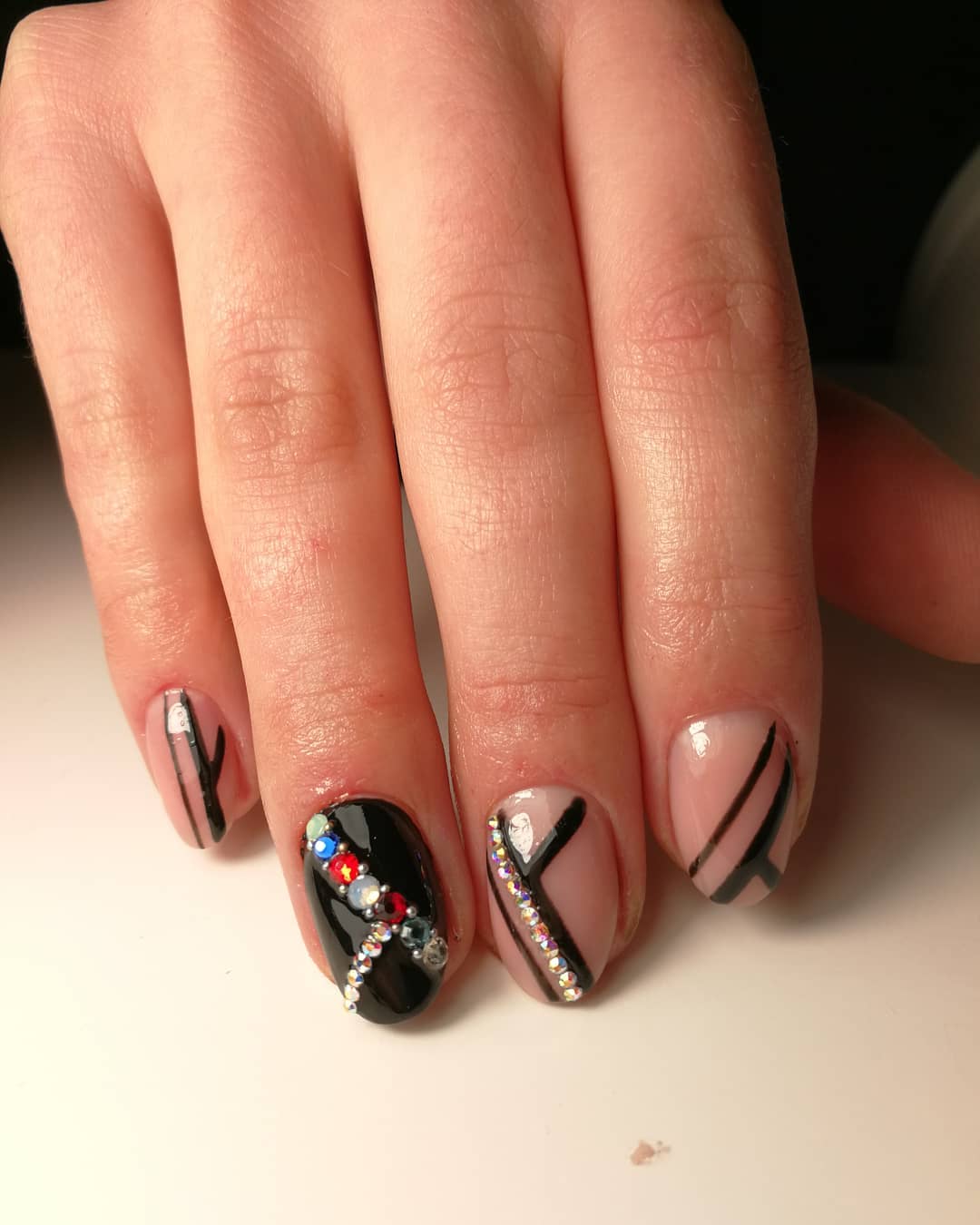 Rhinestones Decorated Amazing Black Nail Art for Almond Style Nails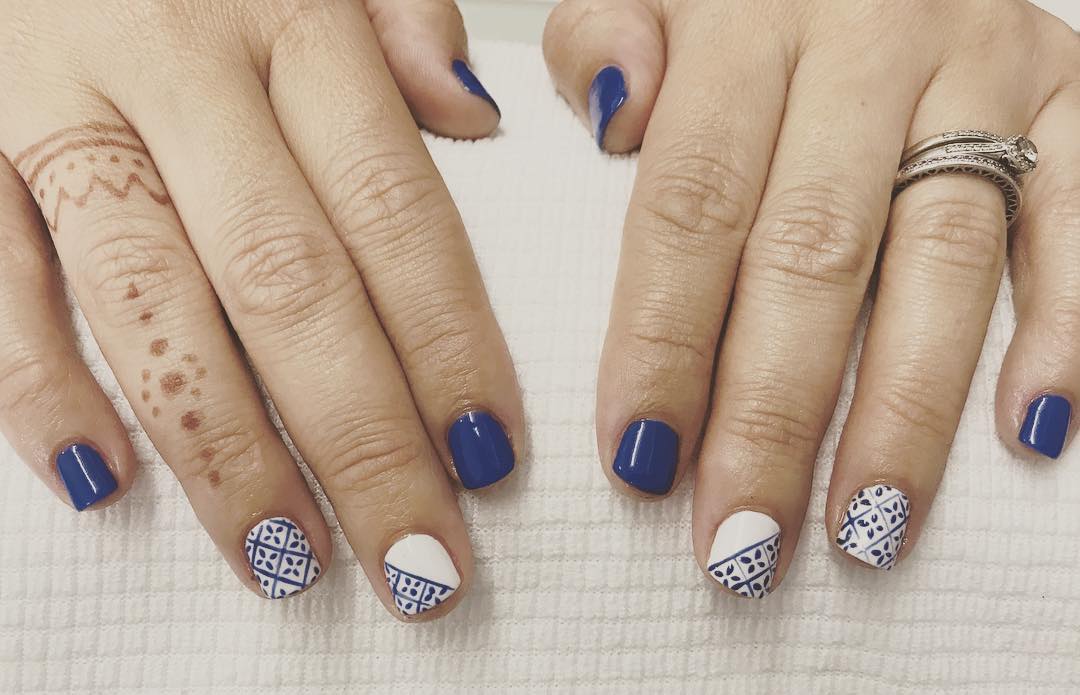 Royal Blue Short Nails with Floral Design Nail Art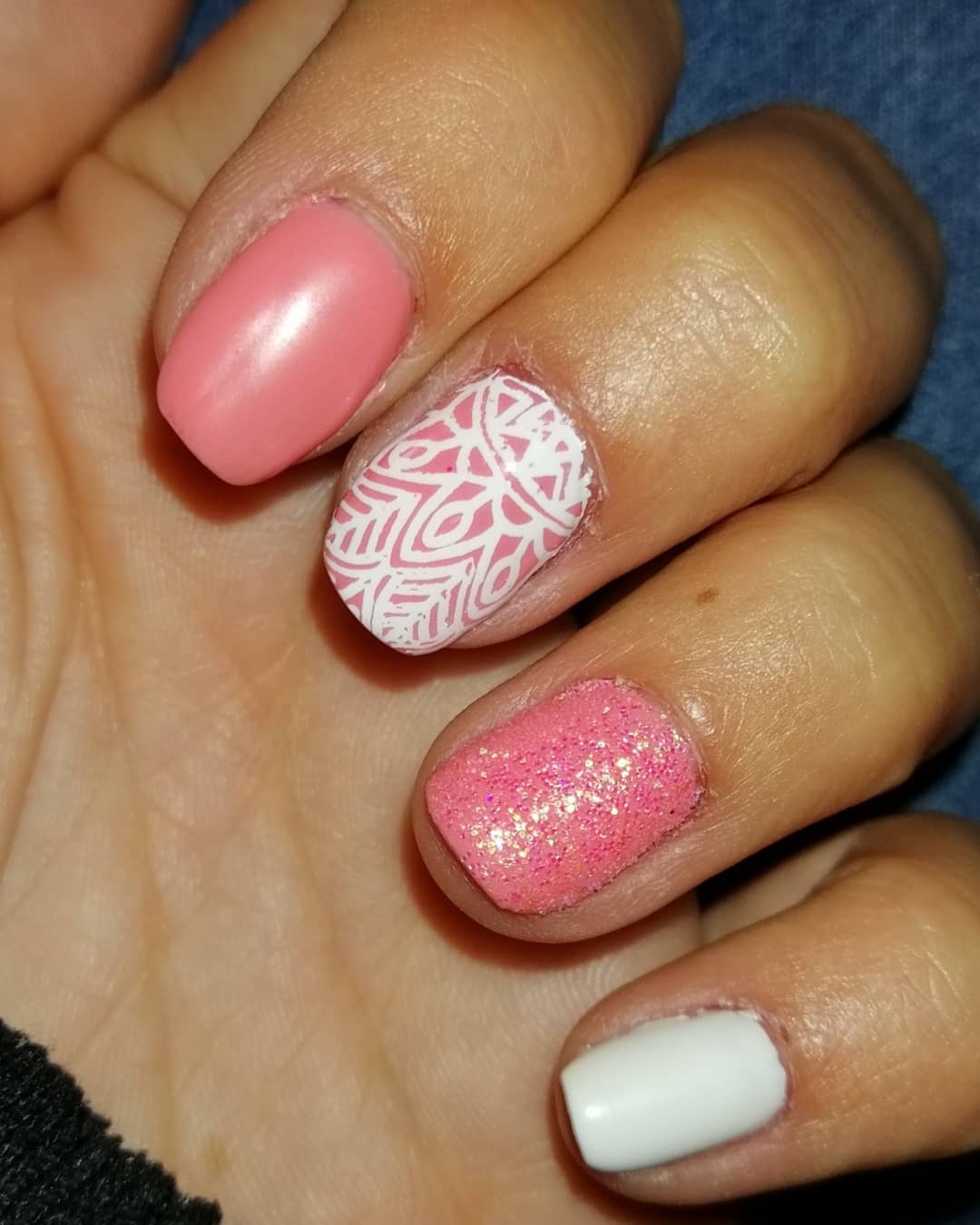 Shimmery Pink Nails with White Amazing Nail Art Design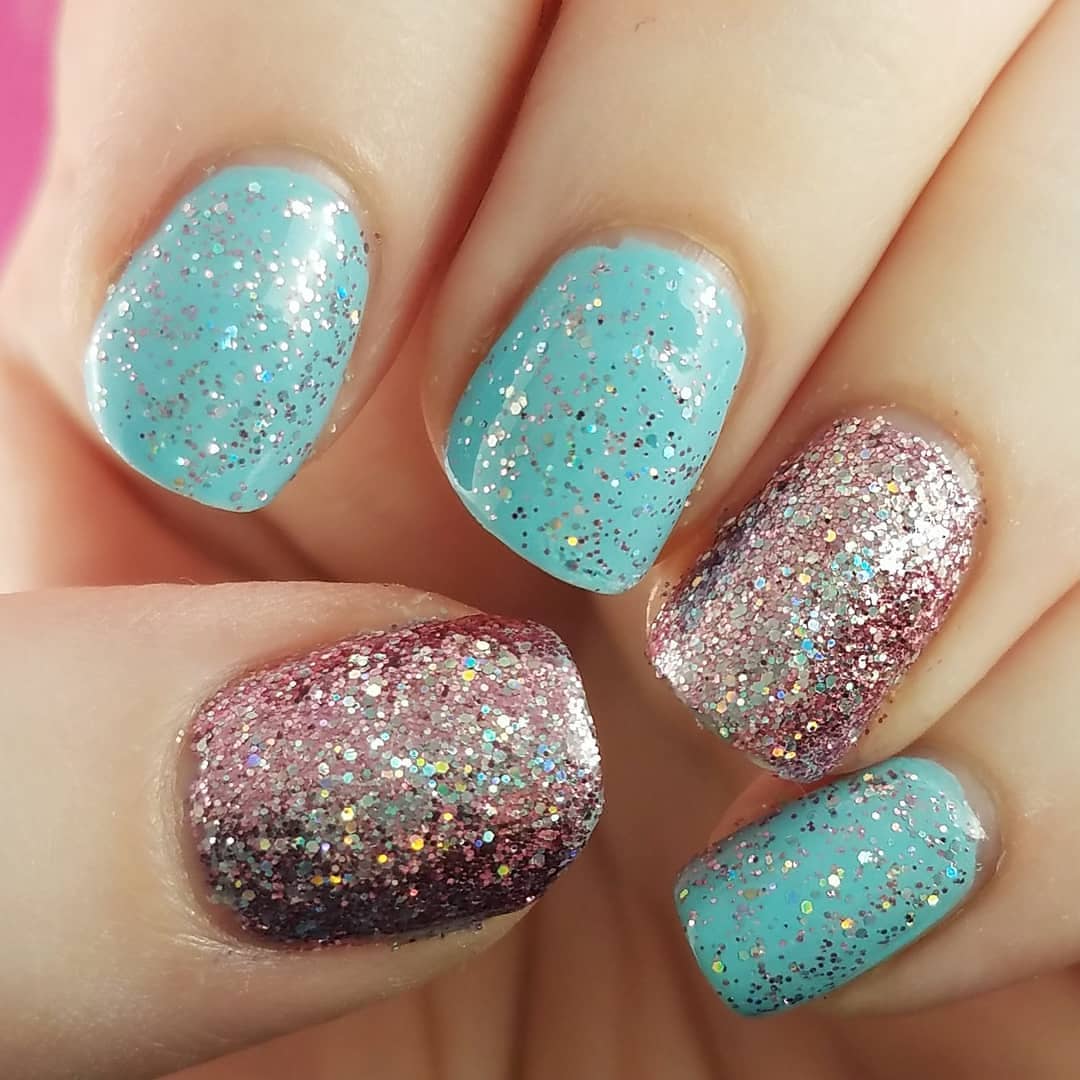 Shinning Blue and Pink Squared Nails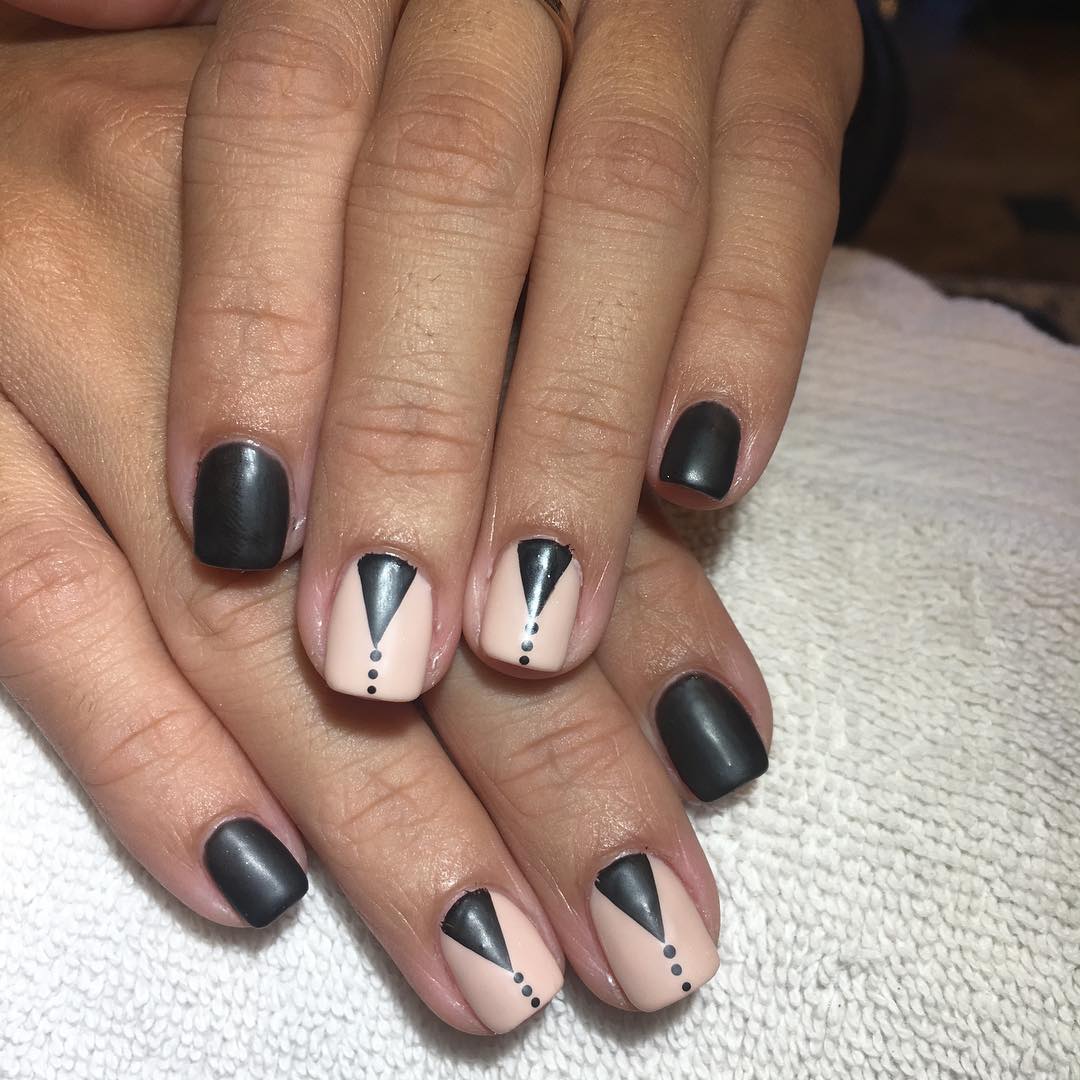 Shirt Inspired Nail Art for Party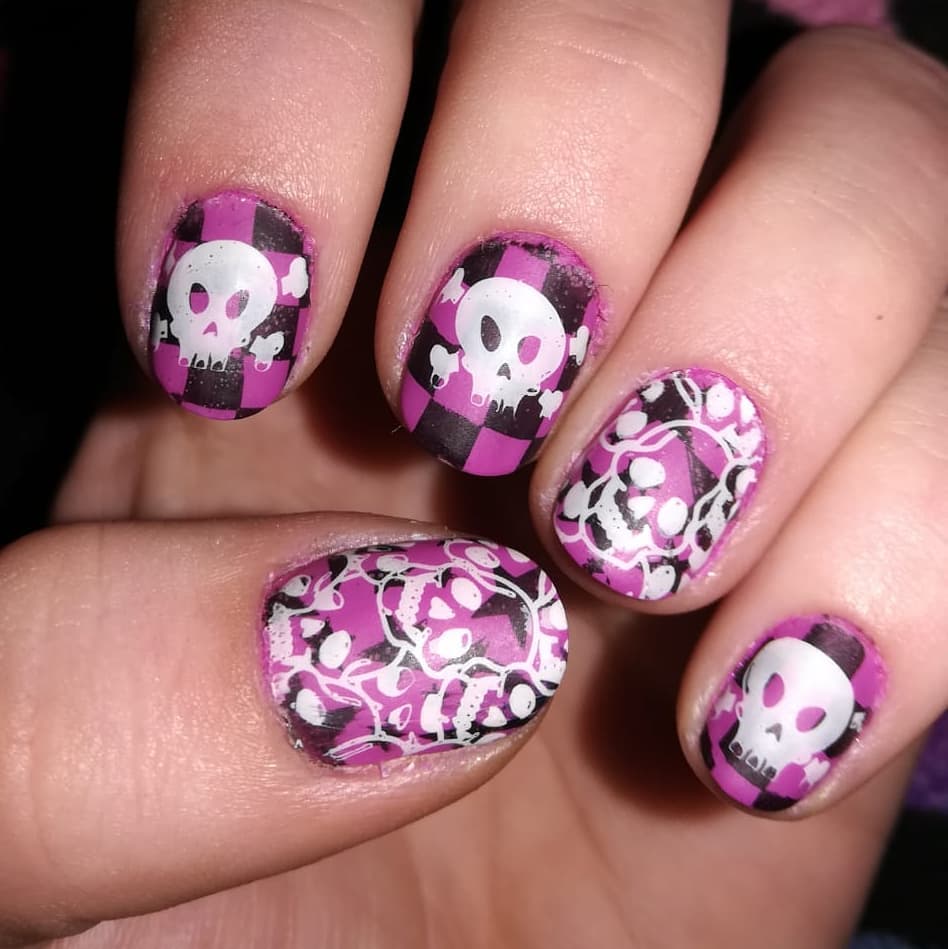 Skull Design Nail Art for Checkered Design Purple Black Nails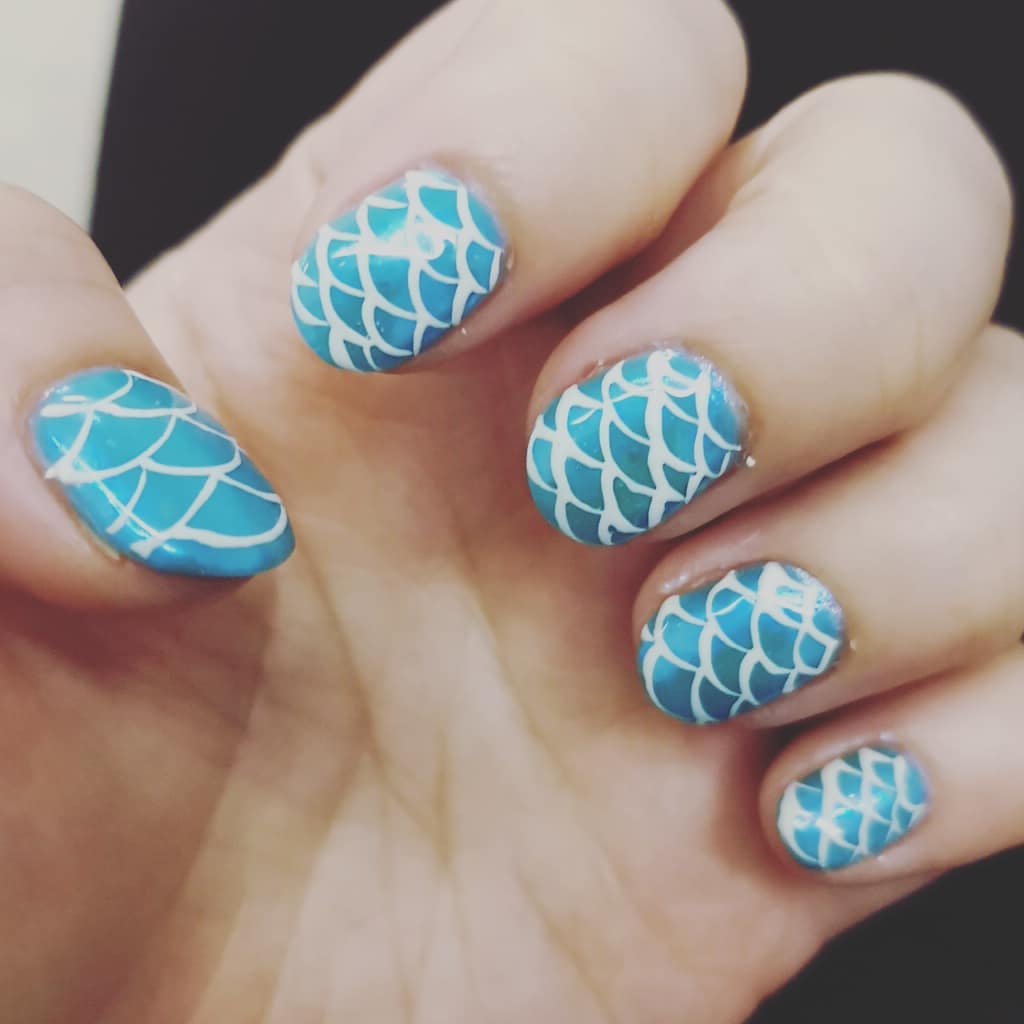 Sky Blue Nails with White Fish Design Nail Art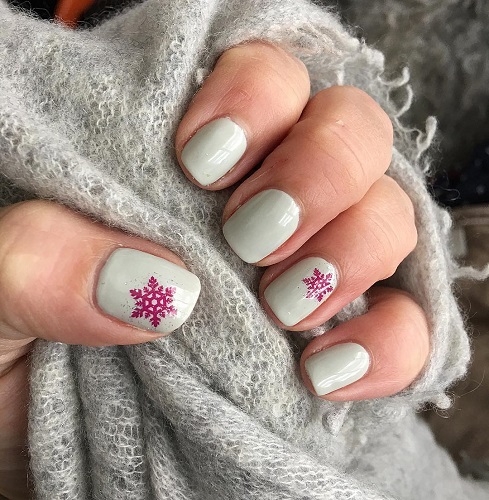 Snowflakes Design Pink Nail Art for White Nails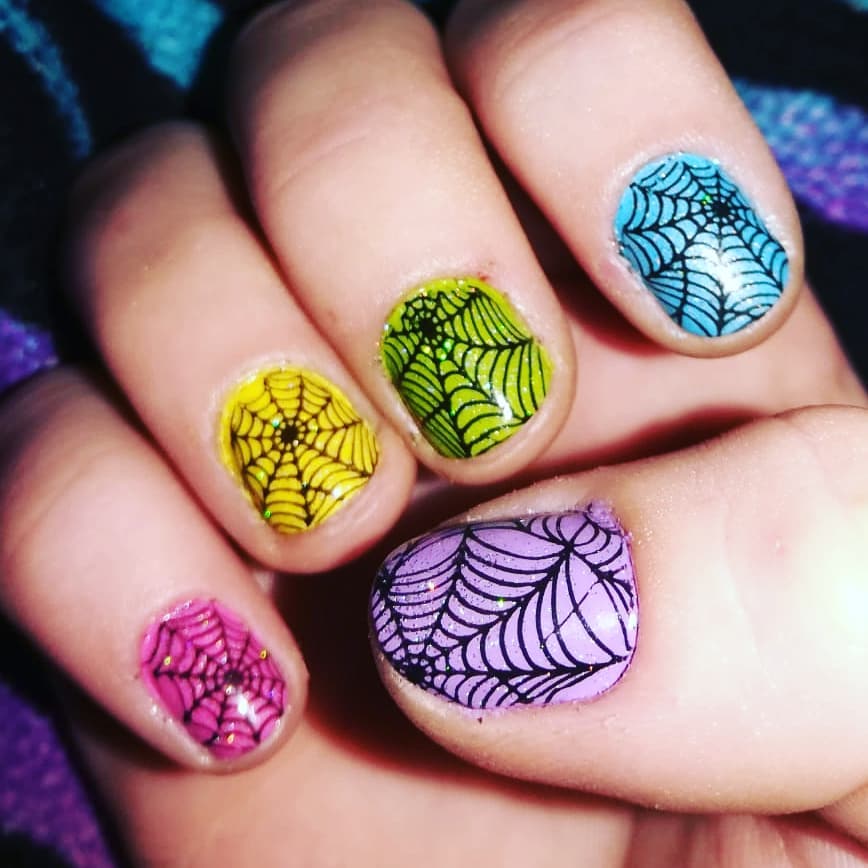 Spider Web Design Colorful Nail Art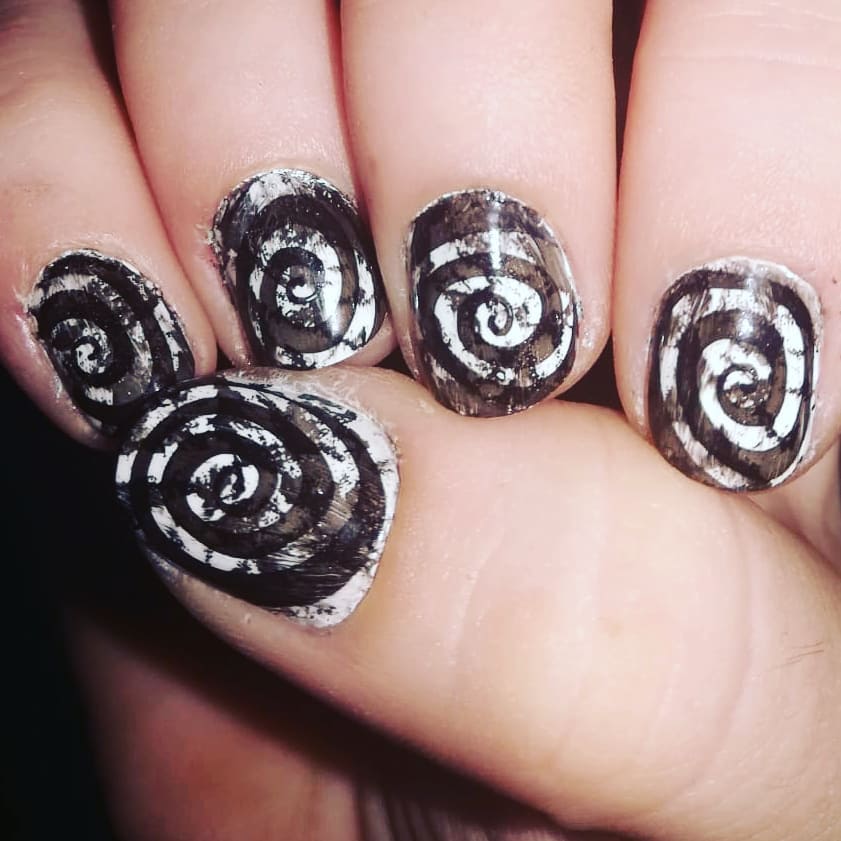 Spiral Black Nail Art for Short White Nails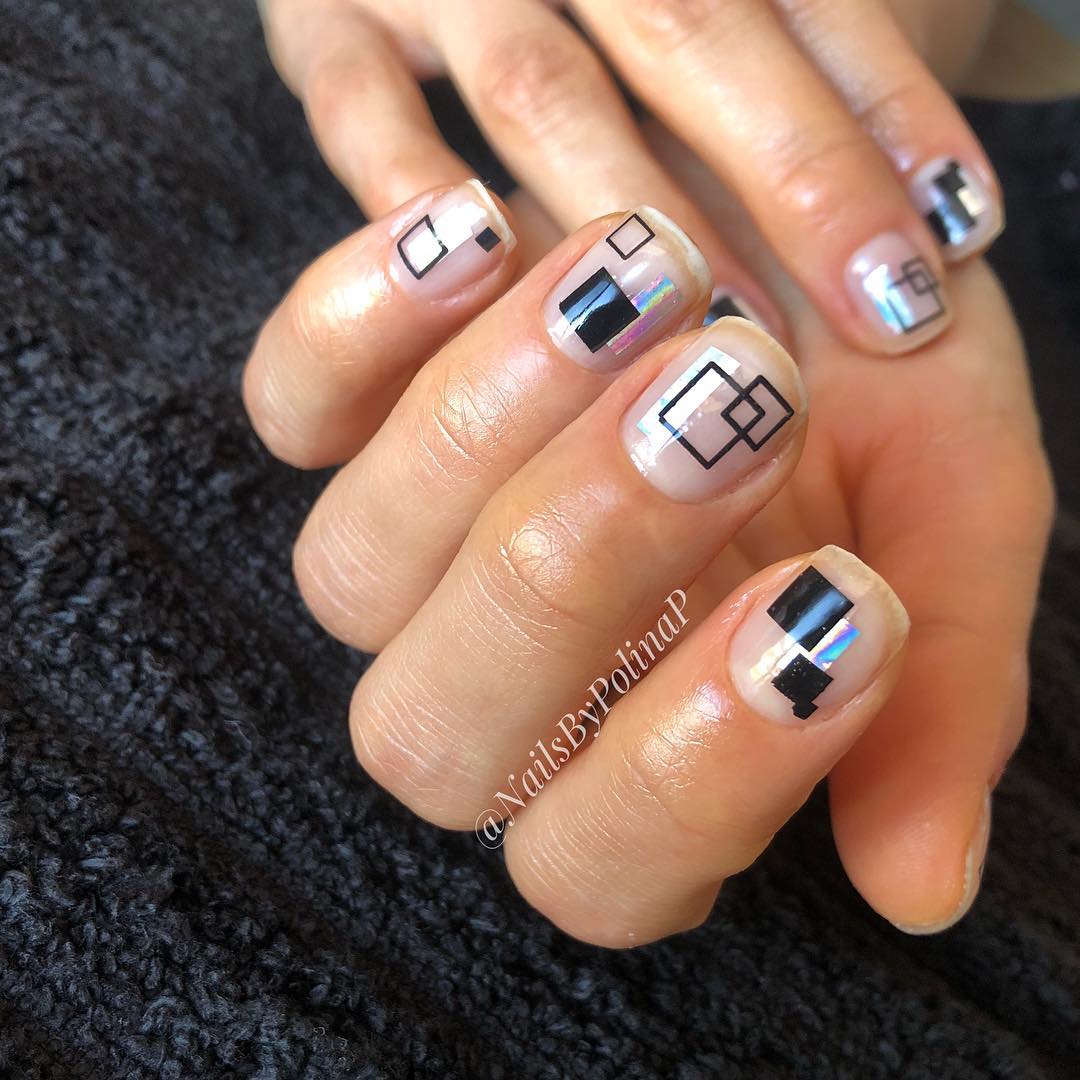 Square Design Amazing Short Nails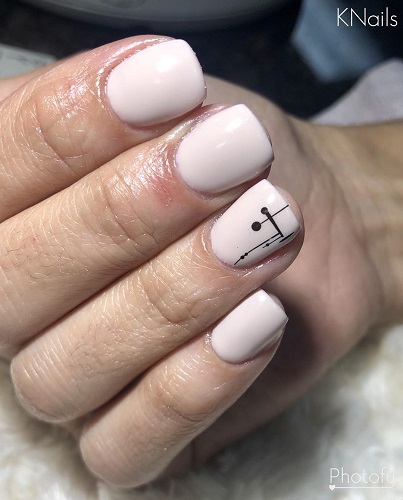 Squared Short White Nails with Exceptional Black Nail Art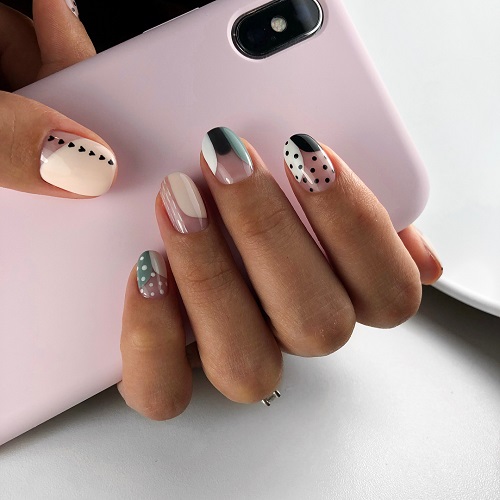 Stunning White and Black Nail Art for Girls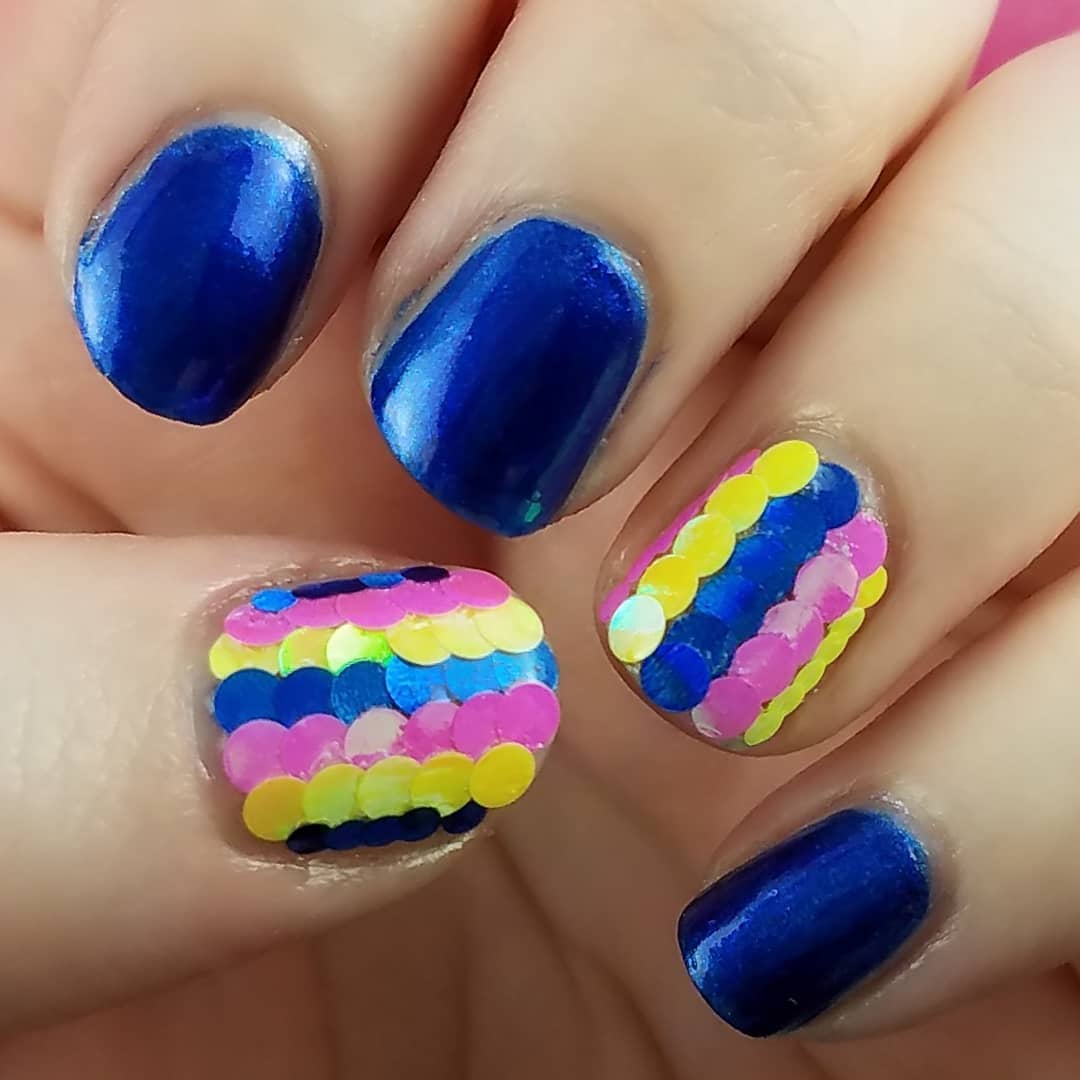 Summer Themed Beads Decorated Short Nails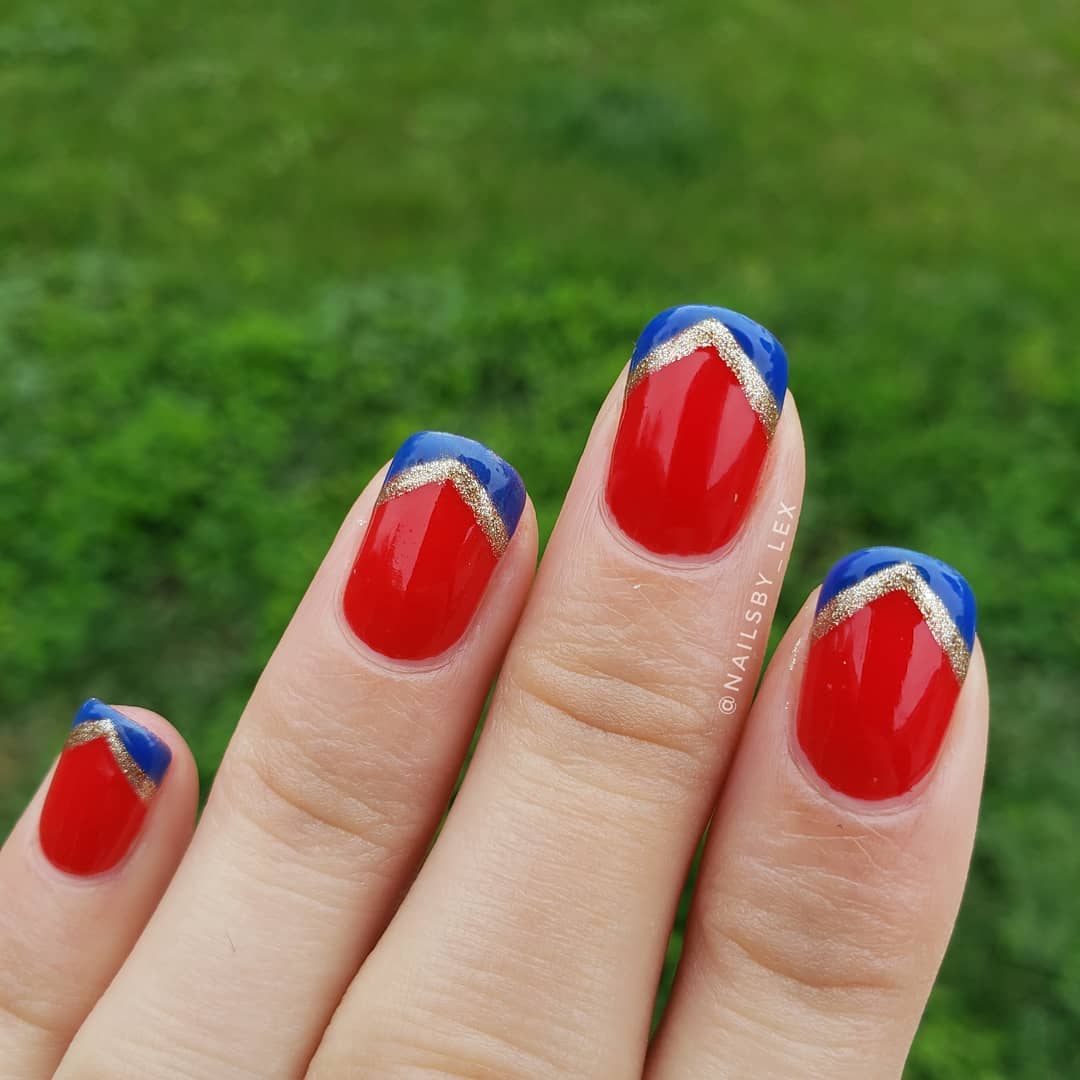 Wonderful Red Nails with Blue and Golden French Manicure