You may say that a ponytail isn't a good idea for a wedding, it's too ordinary but no! There are lots of cool ponytails to try, from usual sleek ones to various textural and dimensional looks. Ponytails can be rocked with any bridal styles, from boho to modern, and accessorized with different pieces from flowers to rhinestones.
Sleek Ponytails
Sleek is chic! A sleek ponytail is ideal for a modern or minimalist bride, it's a timeless choice for any girl and will easily fit both medium and long hair. Go a high or low ponytail, add a ribbon bow for a chic look, try twists and waves on the ends to make it more interesting. Wear a catchy braided sided ponytail with ribbons or a low ponytail with pearl pins on top – there are various modern options you may choose to look wow.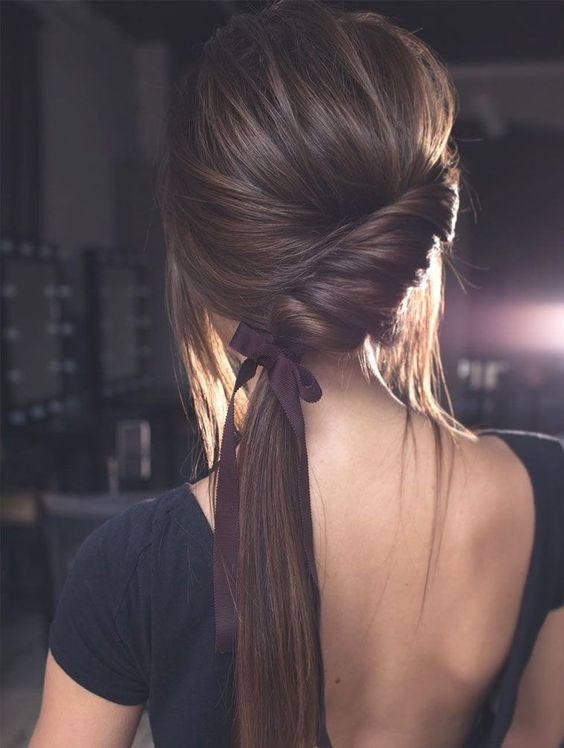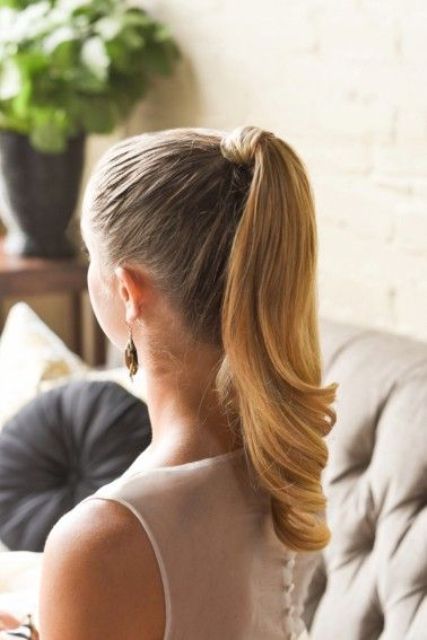 Textural And Messy Ponytails
A messy and textural ponytail is a chic idea for a boho, modern or casual bride is a great and very trendy idea – you will look effortlessly chic! it may be a high or low ponytail, it may be loose and you should add a bit of texture to your hair for a cool look: waves, beach-style texture, add some twists and bubbles and much more – everything you like! Incorporate a braid into your messy ponytail to add a trendy touch to the hair.