New season – new nails! The latest nail trends are somewhere in between minimalism and maximalism. Nail artists like to transform the latest fashion trends into cool manicures, so get ready to see everything from logo nails to clear nail art. Flip through this article to discover the hottest nail trends for spring 2020.
High-Fashion Nails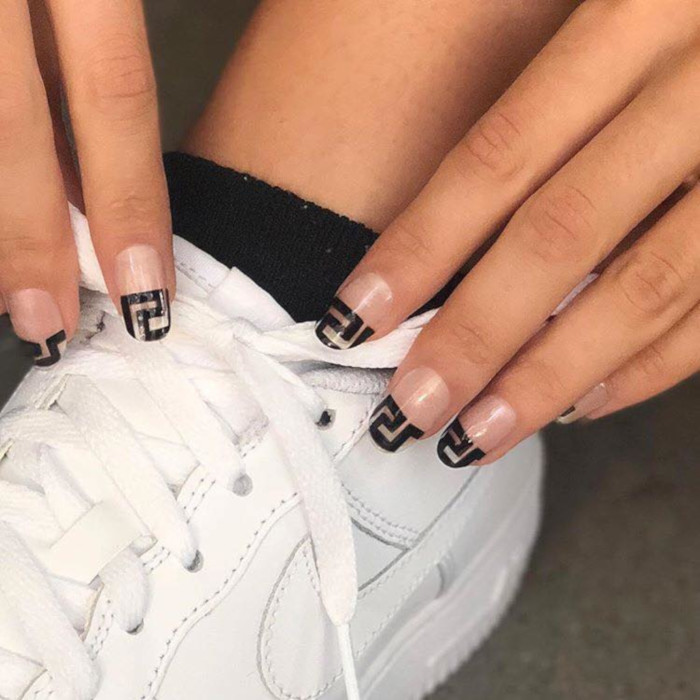 This trending nail design celebrates high-fashion in a not-so-obvious way. First if all, the clear base is a nail-friendly equivalent to the transparent plastic trend that has been widely popular in the last year. The graphics honor Versace's recognizable prints. High-fashion nails are something you really have to try this spring. You can get creative with your favorite brands' logos and prints.
Fruit-Inspired Nails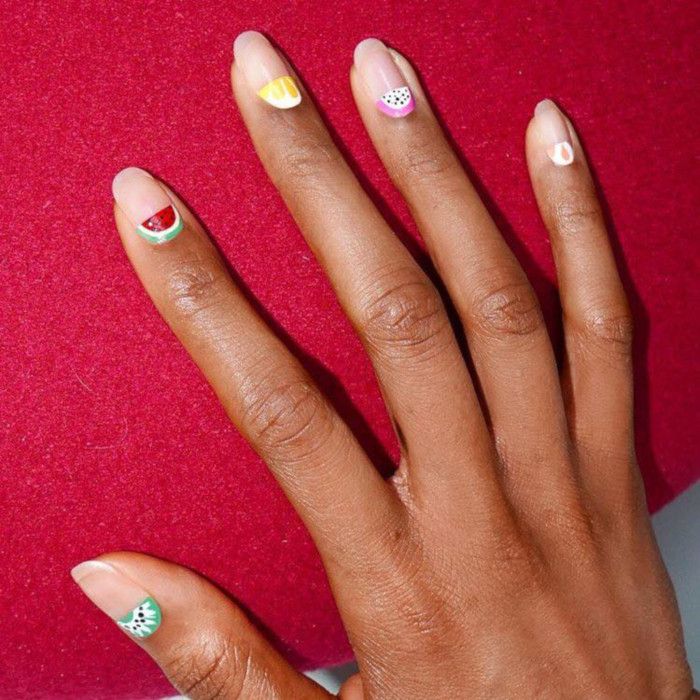 What better way to celebrate the warmer season than with colorful fruit on your nails? In semi-minimalistic fashion, you can keep a clear base and add small fruit-themed decorations on your cuticles. It's so easy and so pretty!
Bright Cuticles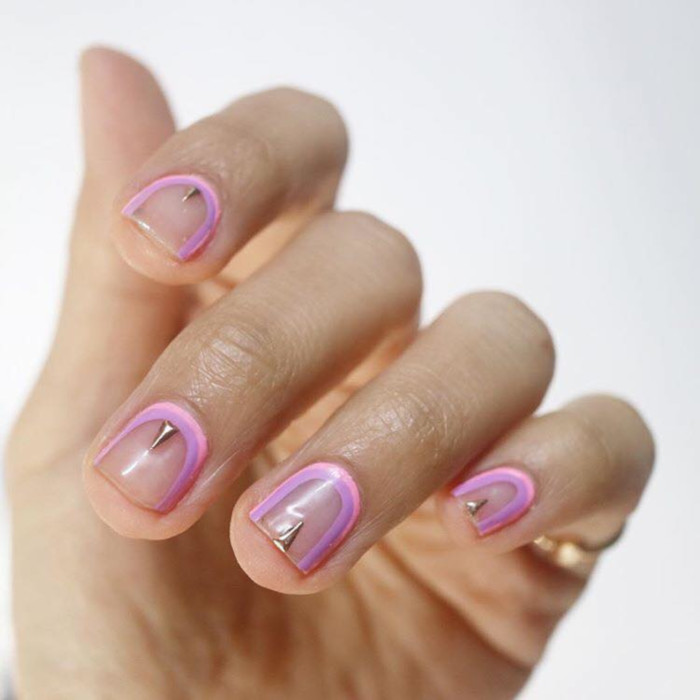 Decorating your cuticles is one of the top nail trends for spring 2020. You can also upgrade your nail design with tiny decorations. To celebrate the new season with style, opt for bright colors.
Pearl-Embellished Nails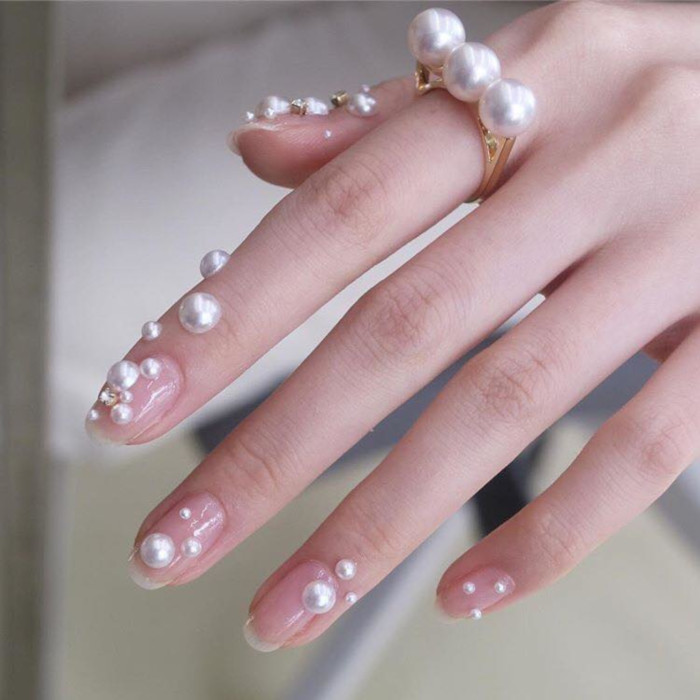 This nail design is a love story between minimalism and maximalism! You can achieve the perfect balance between "less is more" and "too much" with a clear nail polish and pearl decorations. To make this nail design wearable, keep the pearls on your nails.
Rhinestone-Embellished Nails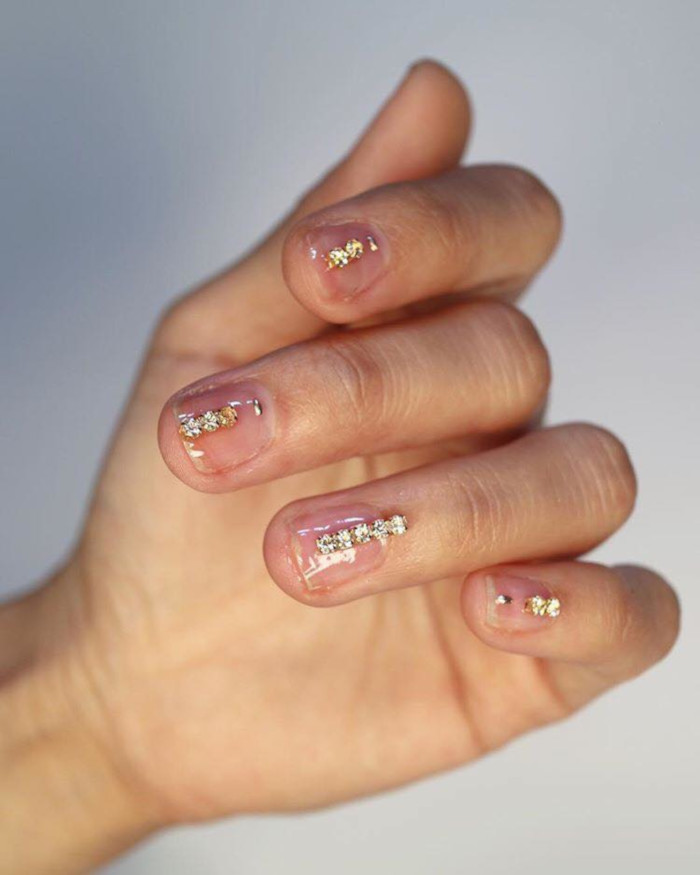 Here is a wearable way to rock rhinestones on your nails. This nail design looks gorgeous even on shorter nails. You don't need to be a pro to copy it. Just use clear nail polish as a base and glue rhinestone decorations on your nails. You can also get creative and come up with unique nail designs.
Blank Space Nails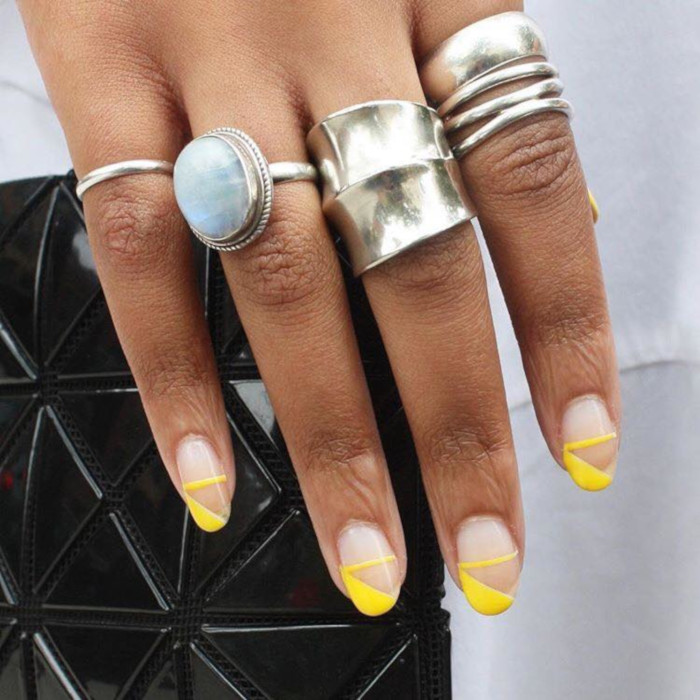 As you have probably noticed, we are all obsessed with clear nail polish, so we think it deserves a special spot on our list. Without a doubt, every nail design with blank space is trending in the upcoming season. For example, geometric figures look very pretty on a clear base. We are pinning this yellow nail art for later!
Nail Stickers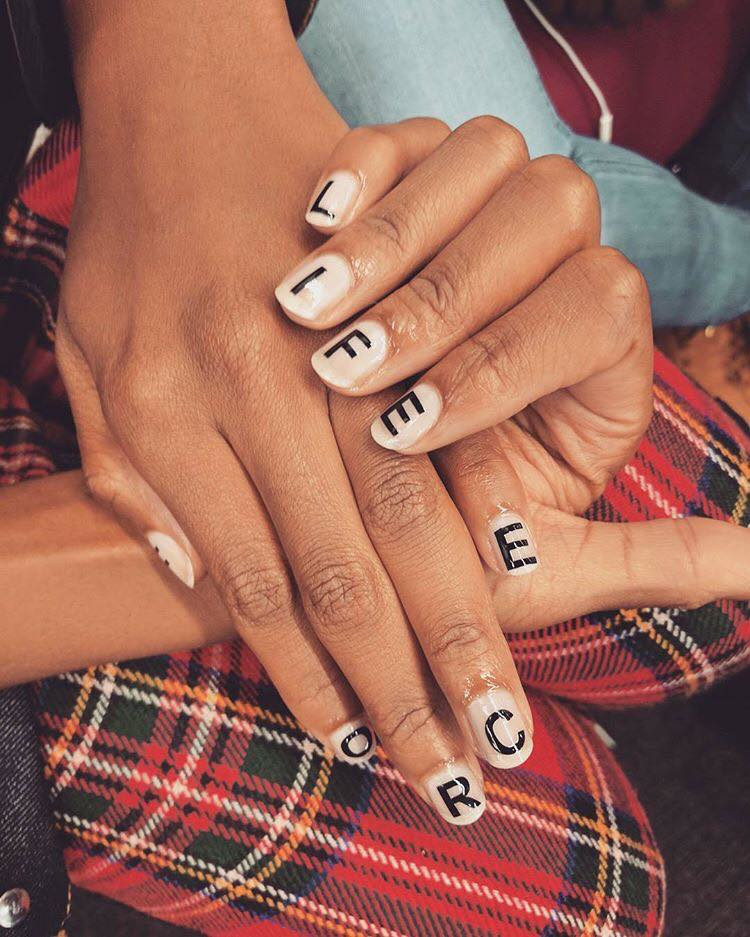 Another trend to rock on your nails for spring 2020 is nail stickers. Again, you don't have to visit the nail salon to get this trending mani. Buy some nail stickers that you like and get creative. It's that easy! You'll have a cool nail design in just minutes.